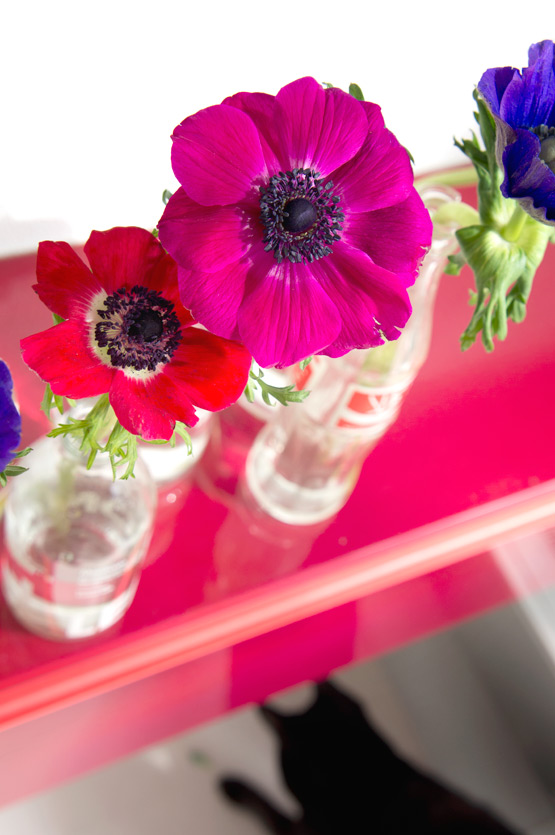 It has been a while but #2flowergirls is back! This flower challenge by Elodie & Inga is always so much fun and really challenges me to play around with flowers. And it's also very nice to see all the other contributions on Pinterest. As you can see above, our cats are never far when I bring home new flowers. This month it's all about anemones, one of my favorite flowers I also recently used in a campaign for Fashion for Home.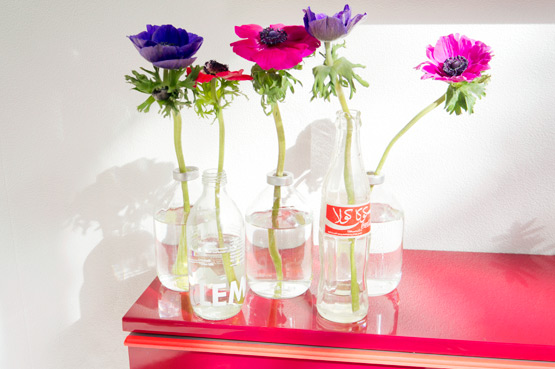 Finding quality flowers here in my city isn't easy. Unfortunately I didn't have to time to drive to Argevil in Compiègne, where I'd be sure to find the most beautiful anemones ever. The only ones I could get my hands on were these: not perfect, not super fresh, but fragile and colorful: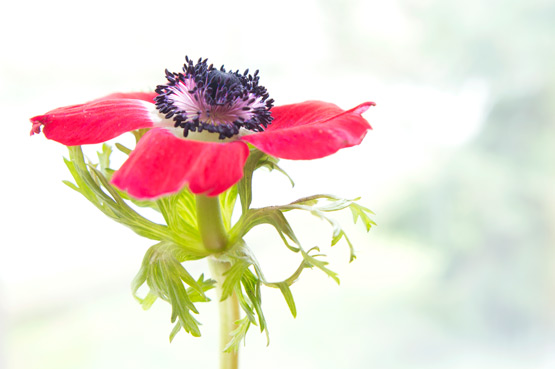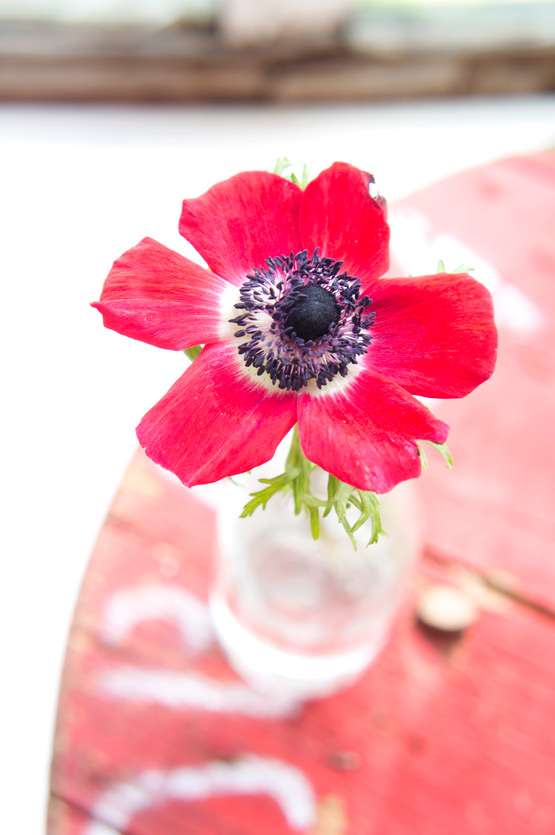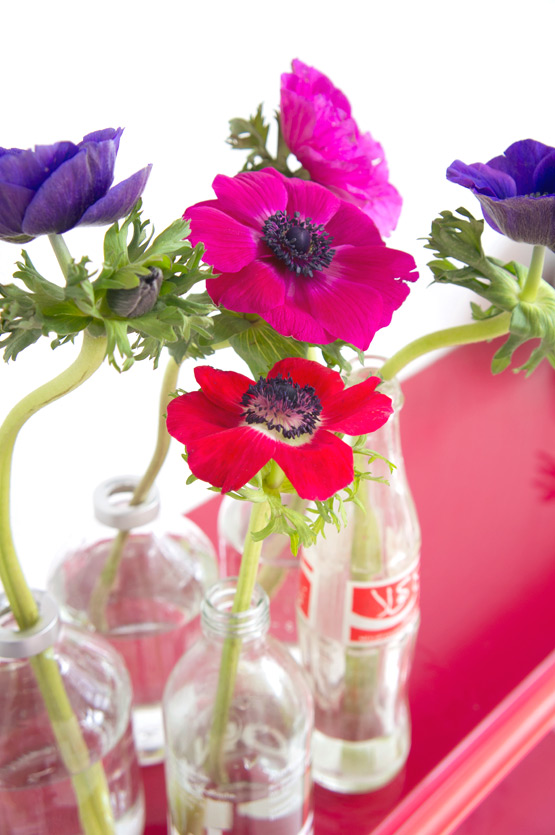 In stead of vases I like reusing empty bottles: for example the three in the back used to contain some life-changing fluids. After 12 years of severe sneezing I feel like I can breathe normally again and it's great. The bonus is that these pharmacy bottles look pretty neat, I think. The Coca Cola bottle comes from Egypt.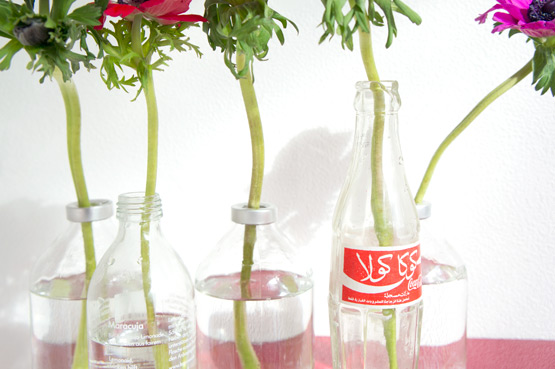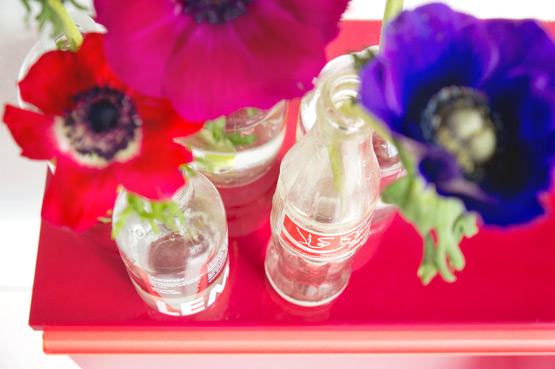 Otta loves anemones too: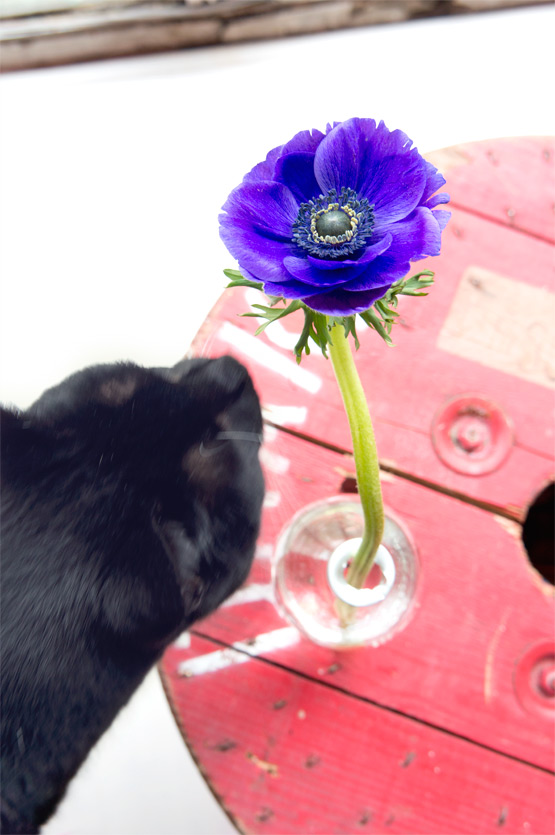 If you want to join and spread some anemone love, find out how right here. And of course, check out flower girls Elodie from Madame-Love and Inga from Glomerylane today for more anemones.