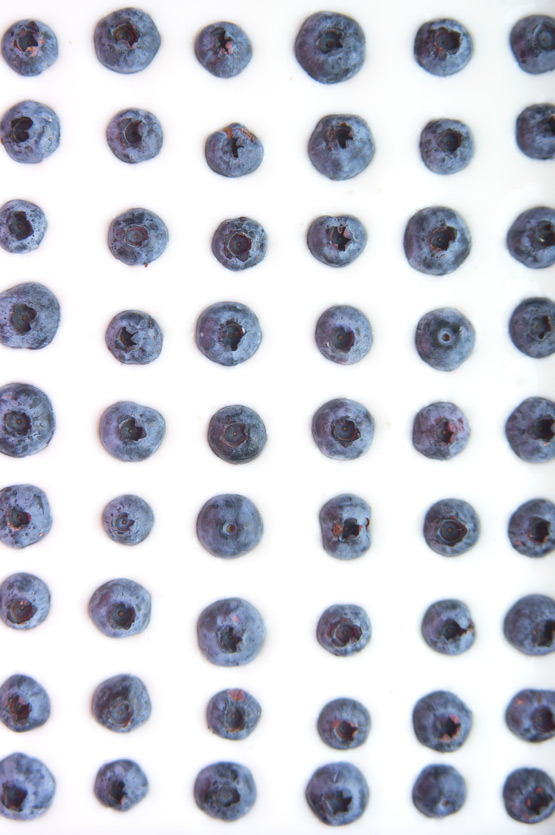 If you follow me on Instagram, you know I'm currently slightly obsessed with making icecream. It's summer and we're not going on holiday anytime soon, so a (n)ice cold treat is more than welcome.
With exactly 63 of the blueberries (picked at the Jardin de Montplaisir) I made these frozen yogurt granola bars. The berries looked amazing on the bushes in the jardin and they tasted just as good in my mouth 😉 Almost a kilo of blueberries disappeared in no time. Fruitjunkie!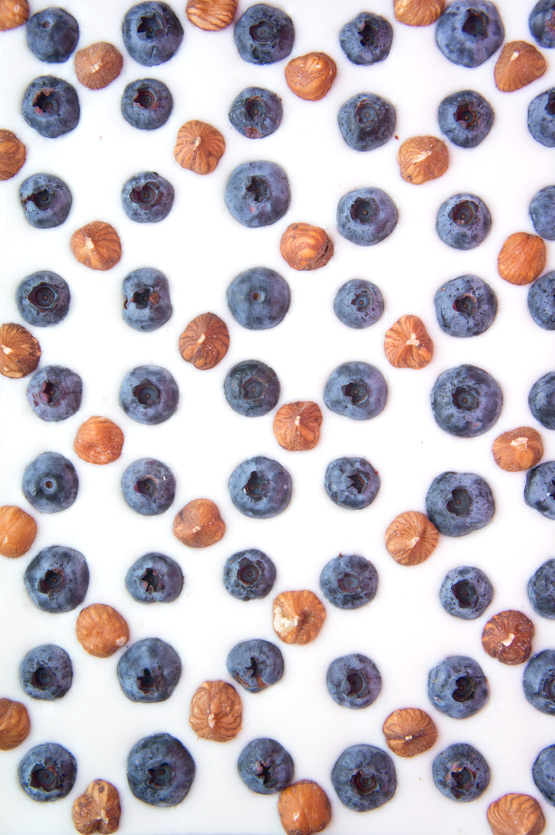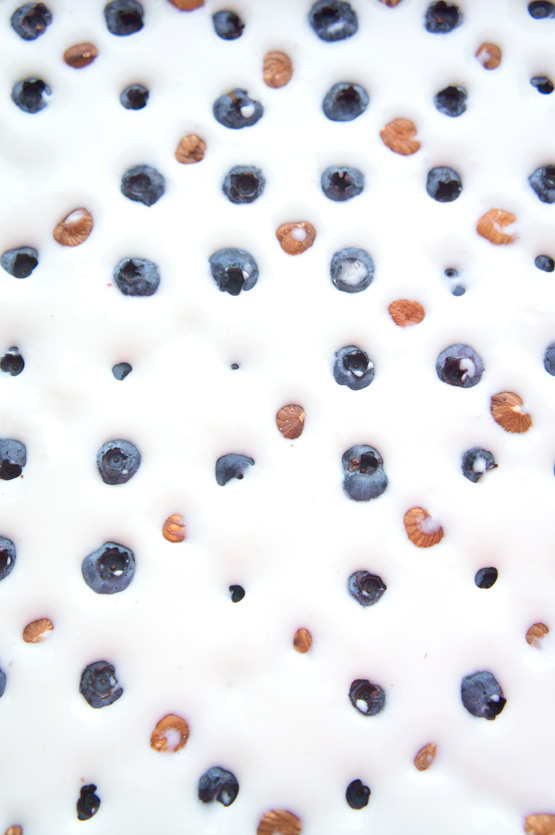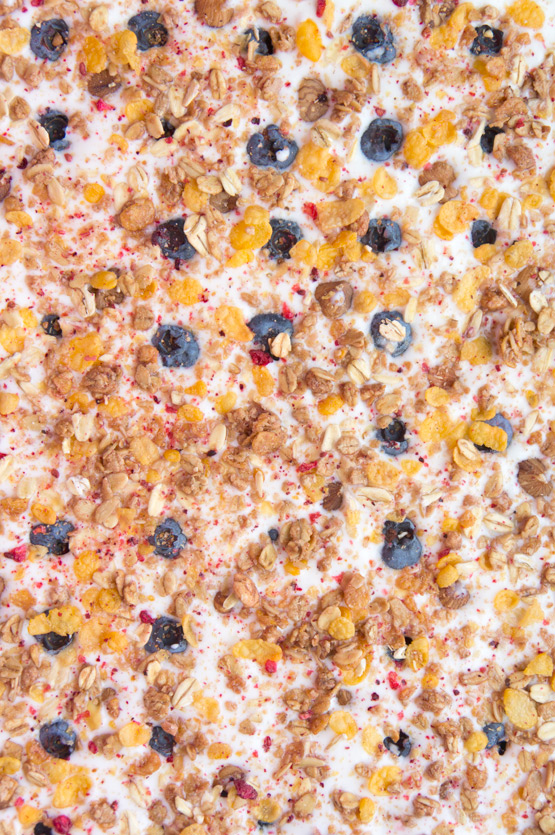 My recipe is, as always, simple. Mix 750gr of full fat yogurt, 150ml of coconut milk and some sweetener (honey, agave syrup or sugar substitute). Taste the mixture and add more sweetener or coconut milk if needed. Pour it in a flat baking pan and make sure it's about 1,5 cm high.
Neatly place the blueberries (or raspberries, blackberries) and hazelnuts on top of the cream. And then: the most fun part: push the berries & nuts in the cream. It feels like drowning these little buds, pop, pop, pop. On top add a thin layer of granola. Put it in the freezer for 2 hours. Cut the yogurt in bars. And voilà: your desert is ready! Bon appétit!