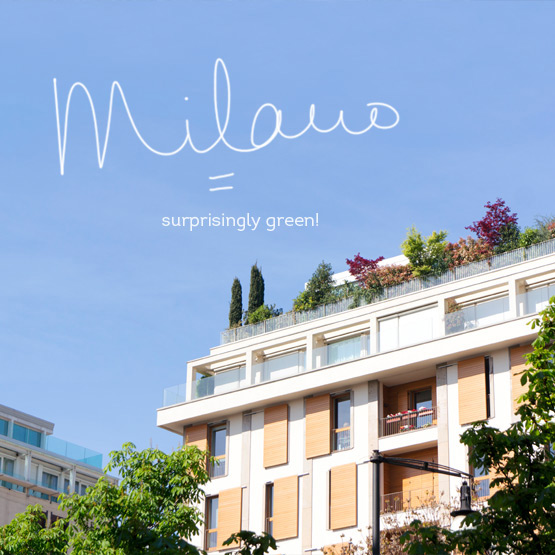 When strolling down the streets of Milan, I was pleasantly surprised by the omnipresence of greens! Of course the upcoming Urban Jungle Bloggers topic was in the back of my head: balconies & window sills, so I guess I was a little obsessed… So if you're looking for some last minute inspiration, look no further 😉
One of the design showrooms in the Brera district was covered in greens (and a hint of yellow from the #blago2014 ladies):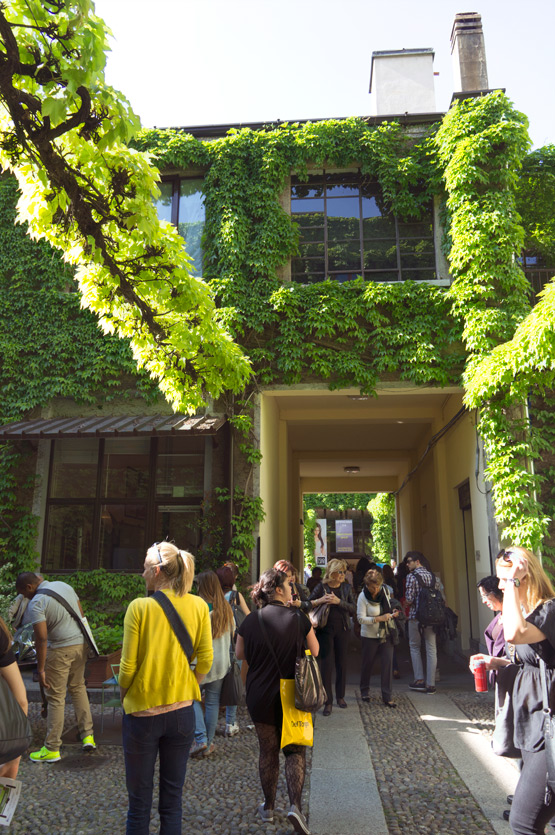 I didn't really get the purpose of ceramic Italian coffee pots and espresso cups for your plants, but well… it looked kinda cute: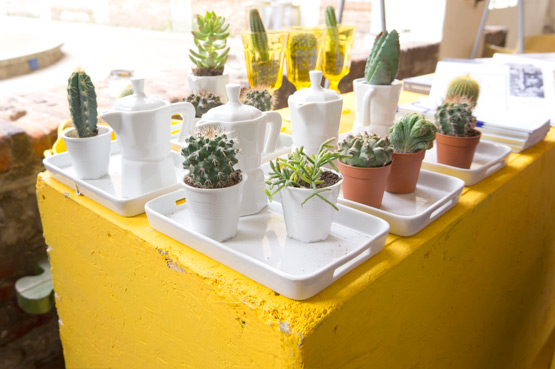 More green balconies and notice: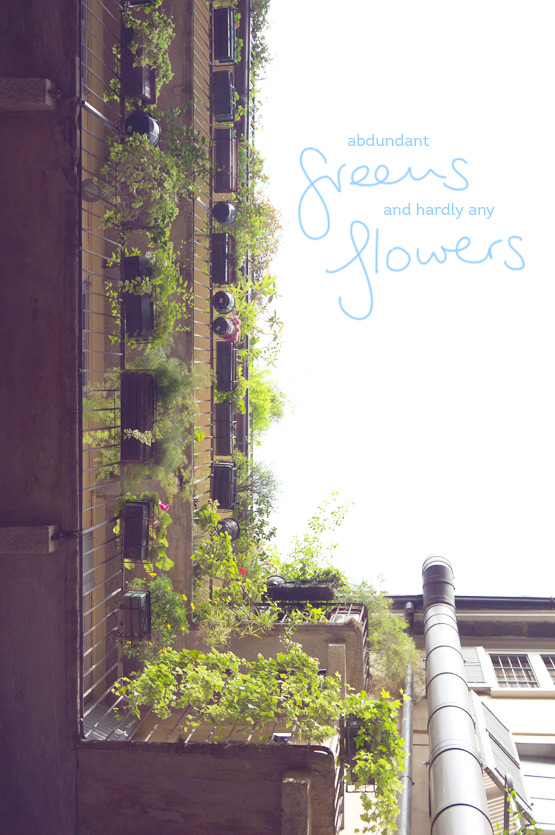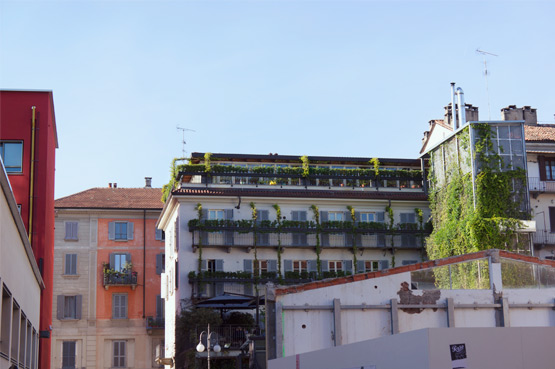 This Italian chef enjoyed his break in the green patio featuring a variety of Italian vases and random planters: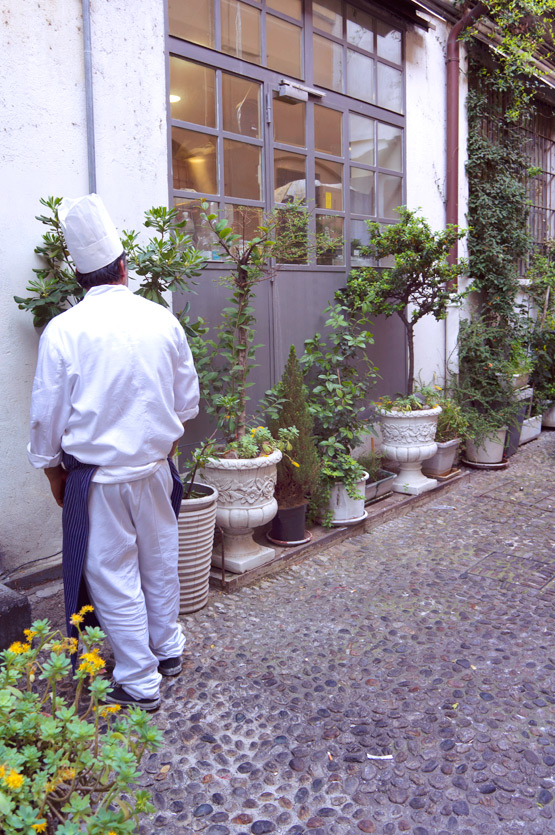 You cannot go wrong with palm trees in my book. I loved these, they look so proud: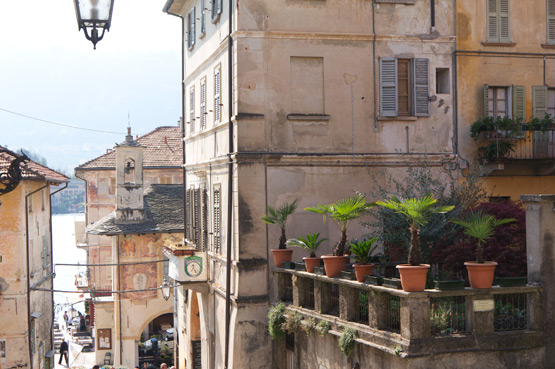 Looking up: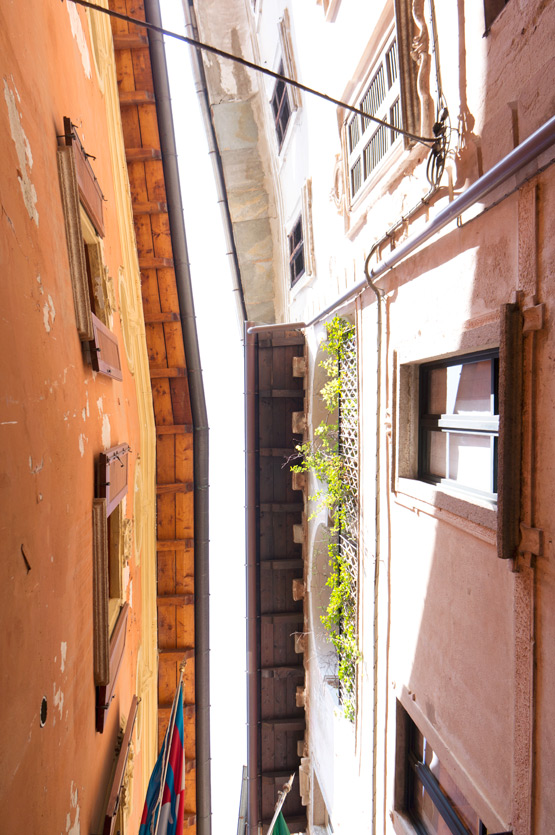 And of course I spotted some fresh lemons that reminded me of the ones in Corsica. I brought one home and used it for the sugar free lemon muffins that I baked the other day… even though they looked more like flat cookies, they tasted pretty good.
Check back tomorrow for my Urban Jungle Bloggers post. And if you like: there's still time to join us and show us your green balcony or window sill! Subscribe here and you'll receive all the information you need by email. Arrivederci!