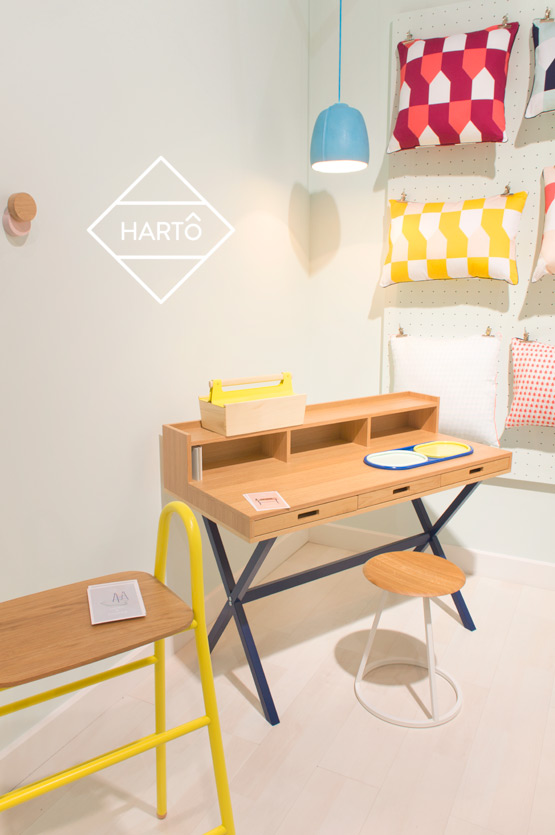 I have a few more beauties from Maison & Objet to share with you. Over the week I checked the M&O coverage and realized I didn't get to see at least 80%, but I'm happy to show you the booth of my January crush: Hartô. This time around, this fresh brand from Paris presented a more toned down collection, colorwise. With a hint of retro and a bit of toile de jouy in the new Moogli cushions and pouches: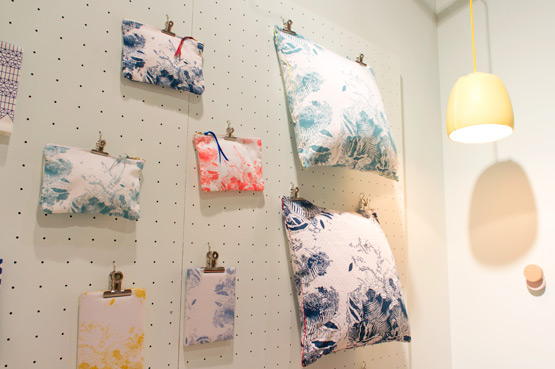 New is also a jewelry box called Edmée in painted ash and a mirror on the lid. I'd love to use the Suzanne carpet with its swimmingpool feeling in our new bathroom (once it's finally finished, that is…):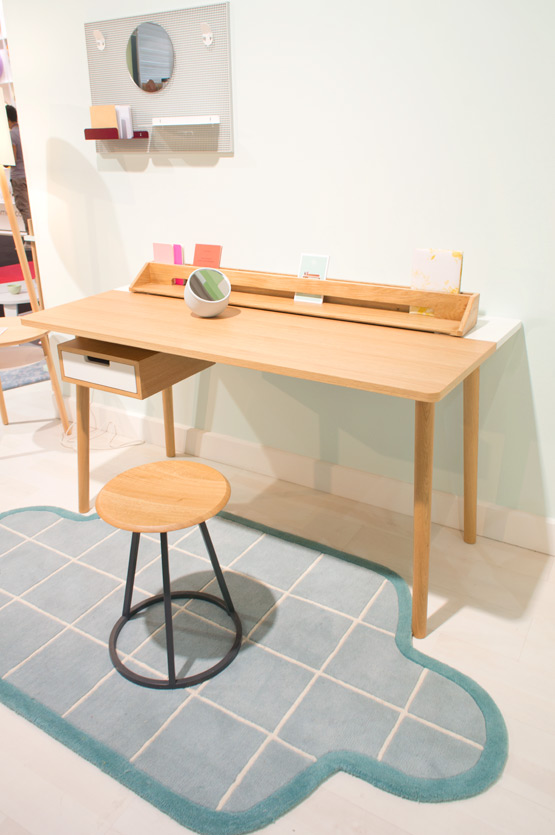 Navy and cobalt blue carpet Noé… for a very cosy winter feeling: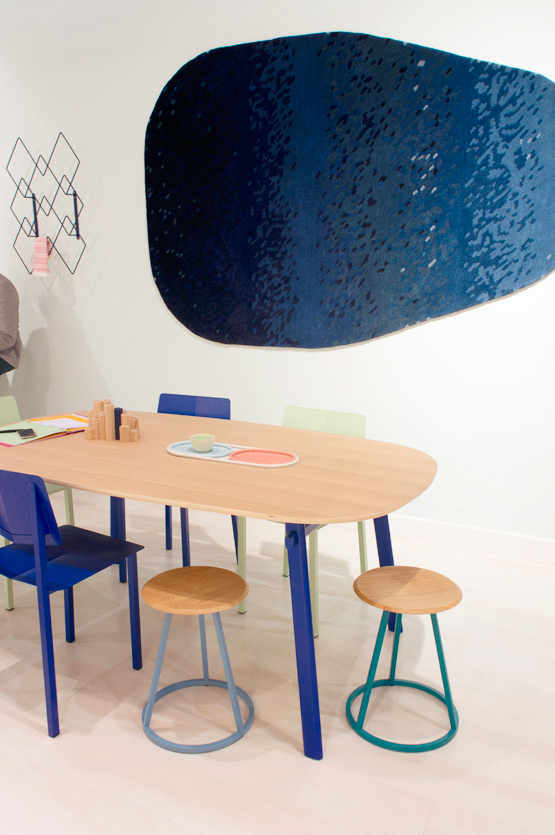 Can you so what's in this little bowl on the table?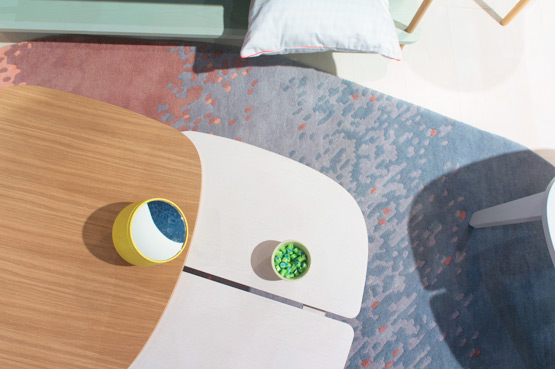 Yummm… Hartô candy by Papabubble! (they are coming to Paris this fall!)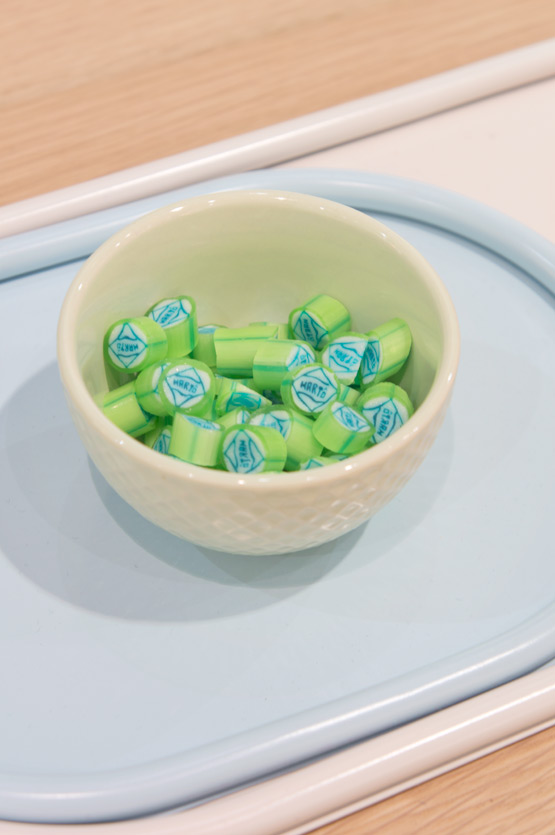 And of course I couldn't help taking a #mirrorselfie 😉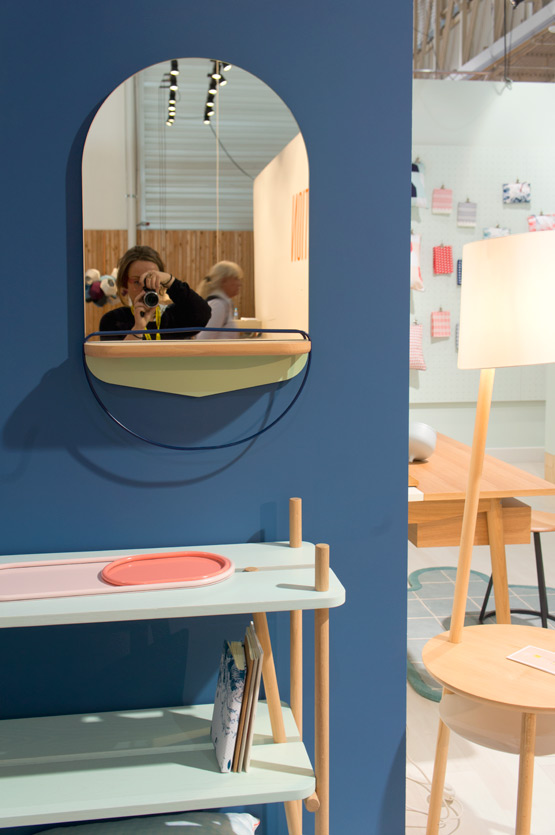 I think my favorite new Hartô product is the Léon tray in laquered metal (like the pale and salmon pink ones above). Ultra sleek and a round twist of the famous Hay kaleido trays.
Have a great weekend! I'm getting so excited because I'm close to running for the 200th time! Reason enough to throw a little party, right?!