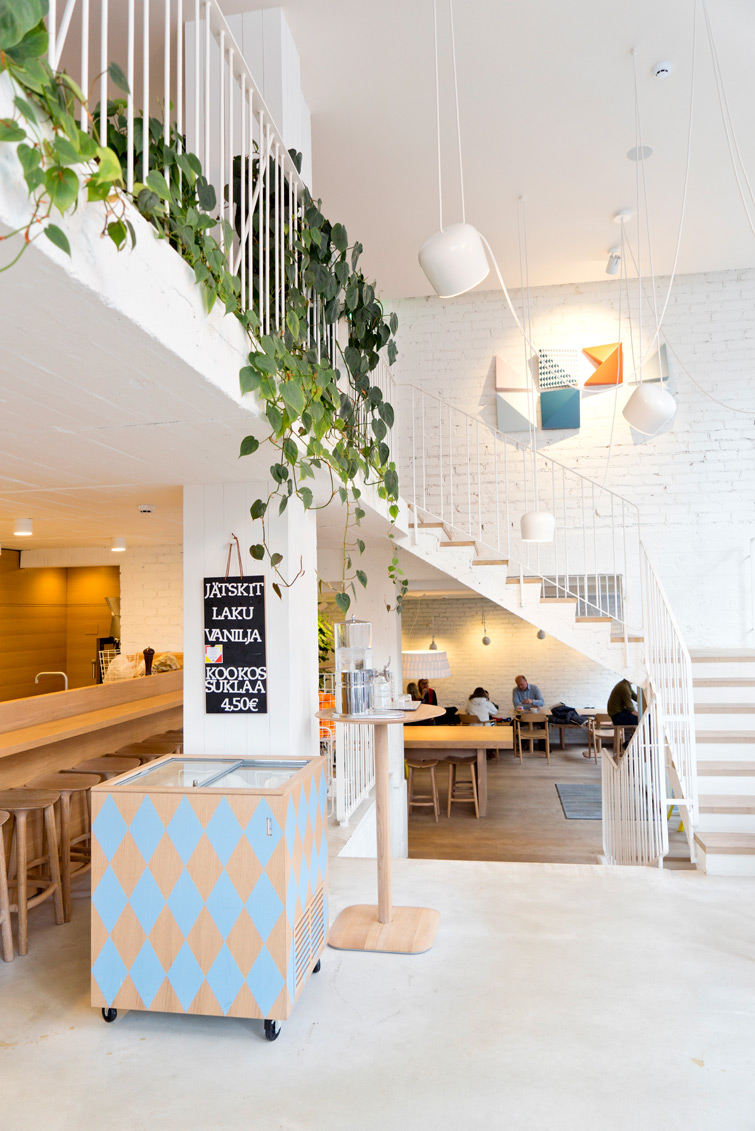 Last week we were interviewed by Radio Helsinki about our trip to the Finnish capital as #HelsinkiSecret residents. Live on air (you can listen to the podcast here), we met ice hockey player Eetu Pöysti from the Helsinki Jokerit and Minna Särelä, CEO of Design District Helsinki. Together we spoke about Finnish food, design, my Instagram husband, the specific light in the city and the humbleness of the Finnish people. Eetu told us about his favorite neighborhood in Helsinki, called Kallio, that had a bit of a Berlin-vibe according to him. So of course we had to check it out.
And indeed, the area is a bit rough around the edges with lots of second hand shops and a few cool cafés. My favorite was Ipi Kulmakuppila (in Finnish: Ipi corner café), a very cosy designed café with lots of wood, bright white walls, leather cushions and butterfly chairs. And lots of plants. In the back there's even a giant plant that is taking over the entire wall!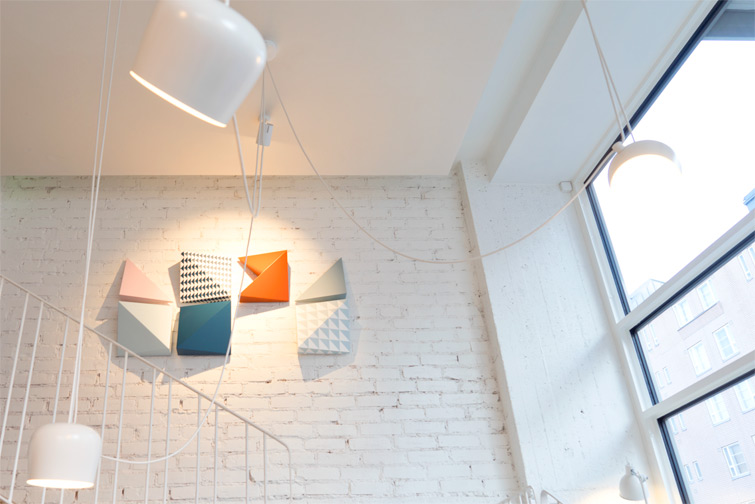 The interior design of Ipi Kulmakuppila was designed by talented Petra Majantie and the graphic design (including the wall decoration pictured above) is by Dog Design & Timo Ripatti. It's a very warm and friendly space, where students, elderly people, businessmen and young moms enjoy their coffee, brunch, lunch or afternoon cake here. And just as good as the look and feel of Ipi corner café, is the concept behind it: it's also a social workspace, where a dozen disabled people and their tutors work every day. No wonder why Ipi feels like such a warm space: there's a good mix of people, design, food and plants!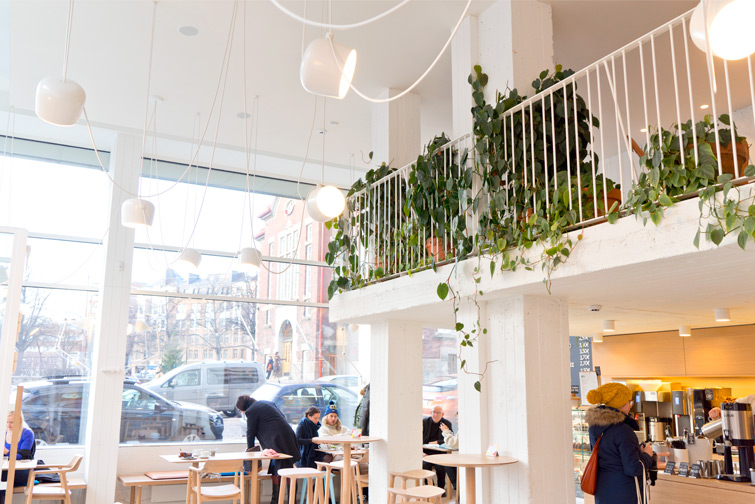 Besides the plants, the Aim pendant lights by Ronan & Erwan Bouroullec for Flos were my favorite: they add a playful touch to the space. The wooden Hiroshima armchairs by Naoto Fukasawa for Maruni and the Osso bar stools by Ronan & Erwan Bouroullec for Mattiazzi are also very pretty and add just the right amount of wood and comfort. Oh and don't miss the toilets either… they're gorgeous with a dash of bright yellow!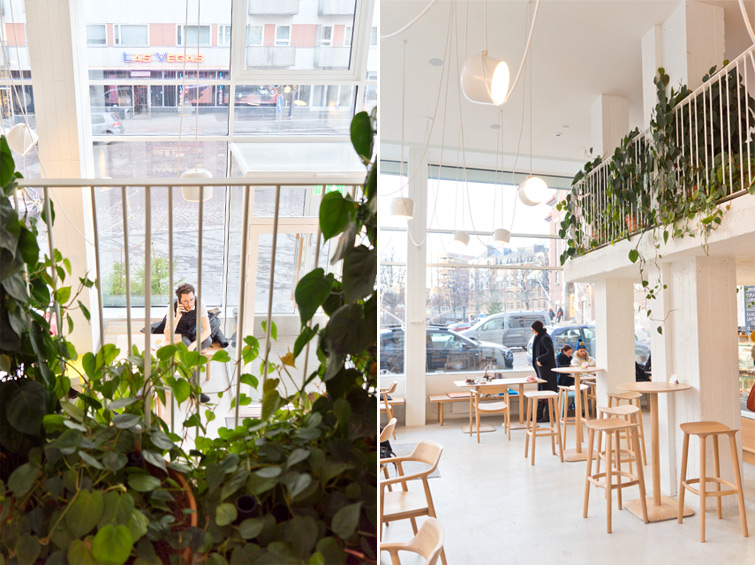 I also really liked the story behind the name of Ipi Kulmakuppila:
The café was named after Pekka Hämäläinen (1938 – 2013), a senior lawyer based in Helsinki. He was a very loved man with a positive outlook on life and people. After his death, an idea of setting up a "monument" for him in Helsinki started spreading among people who knew him. Hämäläinen's first grandchild was born in 1986, with Down syndrome. Hämäläinen had a positive, constructive attitude to life and people, and the disability of his grandchild did not change this. He was a loving grandfather to all his grandchildren and took genuine interest in them. Pekka Hämäläinen's children and grandchildren knew him by one name, and that name was Ipi. Thus, the café was named after the nickname of Pekka "Ipi" Hämäläinen, a lover of good food and a famous figure in Helsinki. You can almost hear Ipi greet his guests at the door.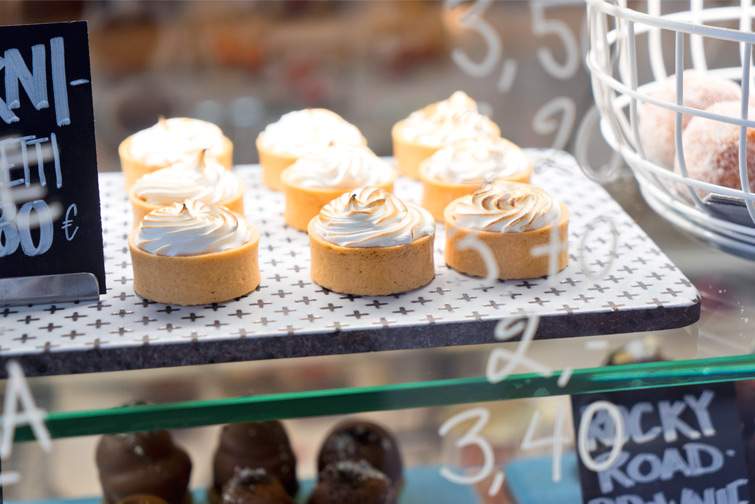 Super comfy butterfly chairs surrounded by lots of plants in terracotta pots, on the mezzanine: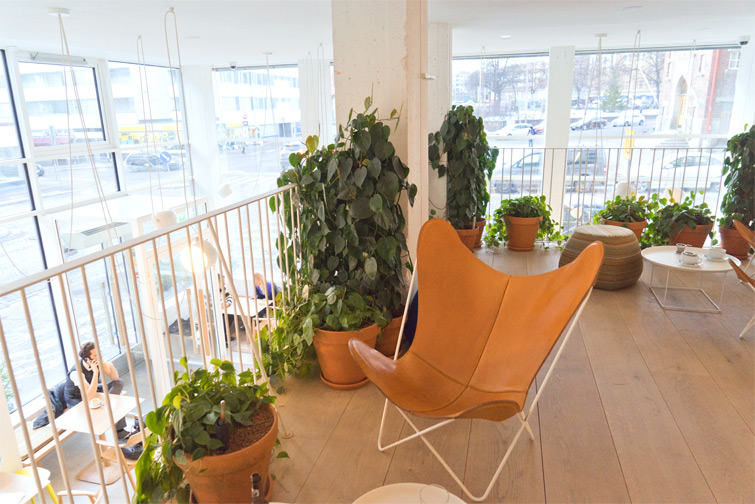 And the tea and coffee weren't so bad either: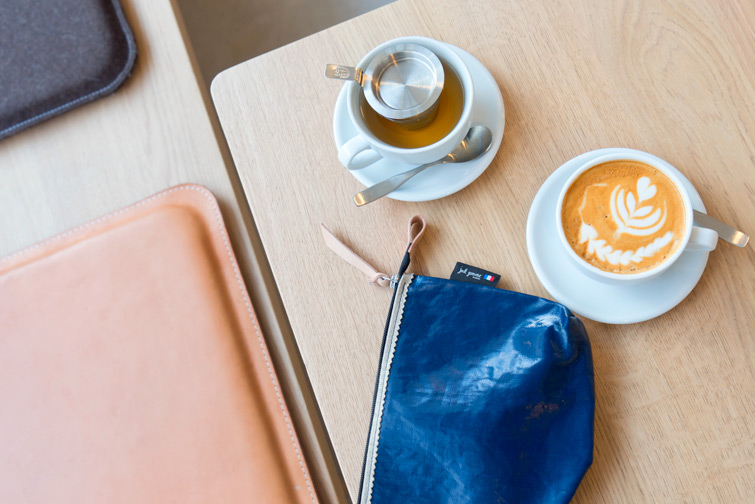 In my book you never go wrong when you add several plants to your home / shop / café / workspace / whatever 😉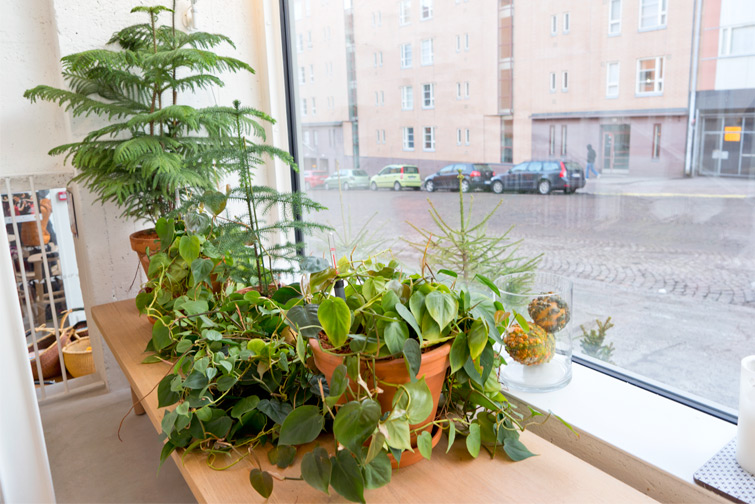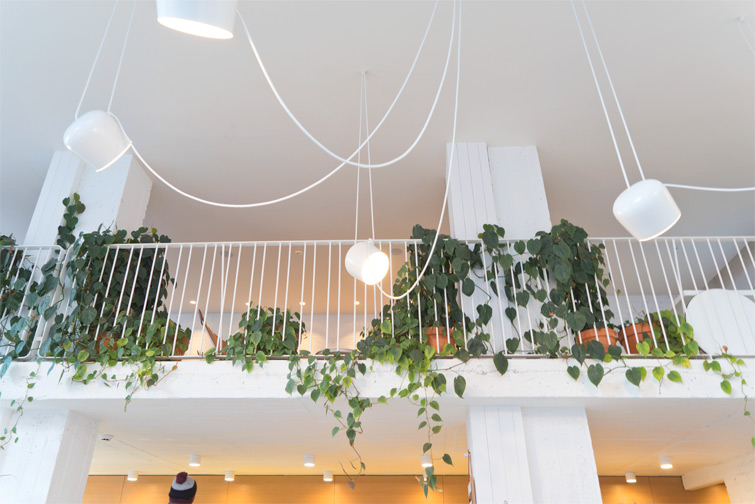 Ipi Kulmakuppila /// Porthaninkatu 13 /// 00530 Helsinki /// +358 45 6164776
Open Monday to Friday: 8 – 20, Saturday: 10 – 17