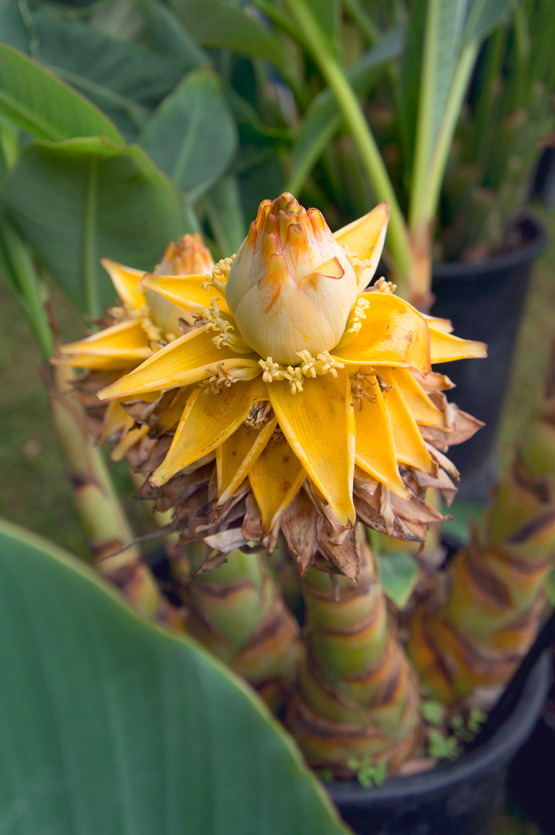 One of the biggest European plant fairs… on our doorstep! In one of the prettiest locations in my Oise region: le Château de Chantilly. I visited Les Journées des Plantes de Courson on a drairy Saturday and what I experienced was a big fair in the English garden of the castle with thousands of plants. With a real focus on garden plants. My favorite stand was the one where I found this gorgeous Musella lasiocarpa, a Chinese dwarf banana. The Pépinière Nature & Tropiques had a wonderful selection of tropical plants. They are based in Hyères and I'll definitely visit their nursery when I'm in the South of France.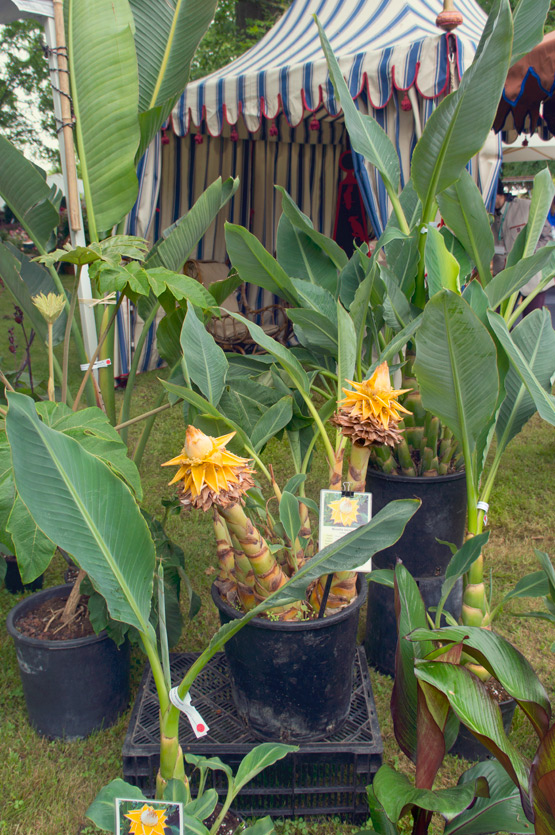 On the entire fair I looked for carnivorous plants (that I didn't find by the way) but I found some other pretty varieties, like this Black Tree Aeonium: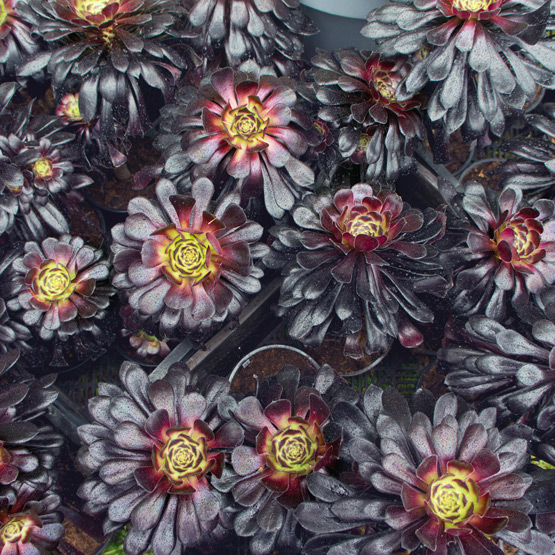 Or these gorgeous Proteas flowers: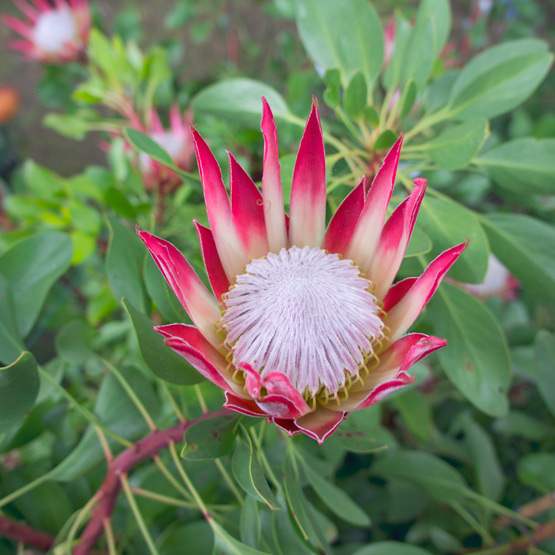 [[more]]
A few stands at les Journées des Plantes brought succulents and cacti, like Arrée Succulentes: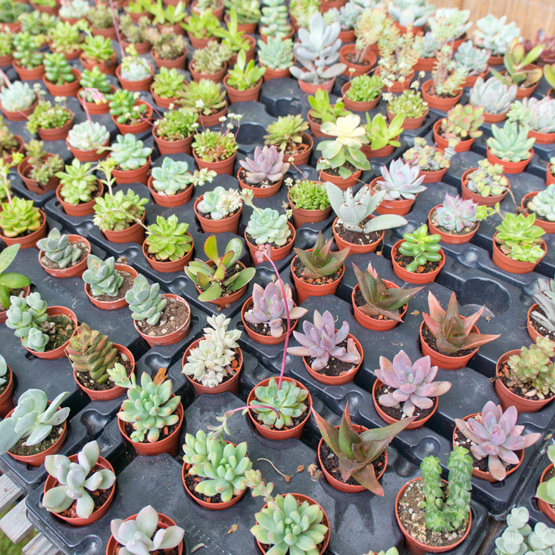 And I loved this stand too with Opuntia cactus plants only!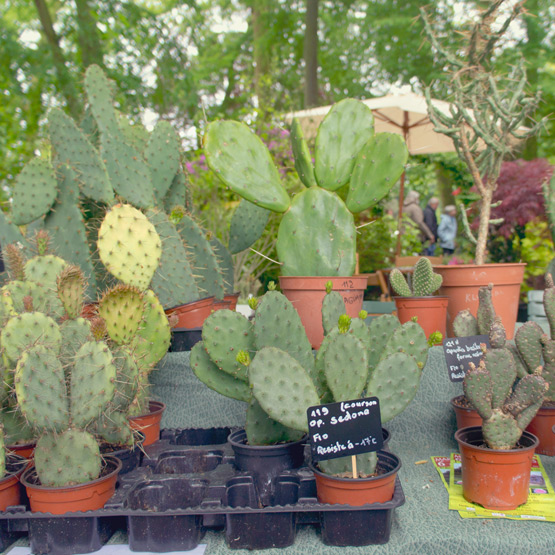 The brightest flowers from the entire fair: pink & white peonies: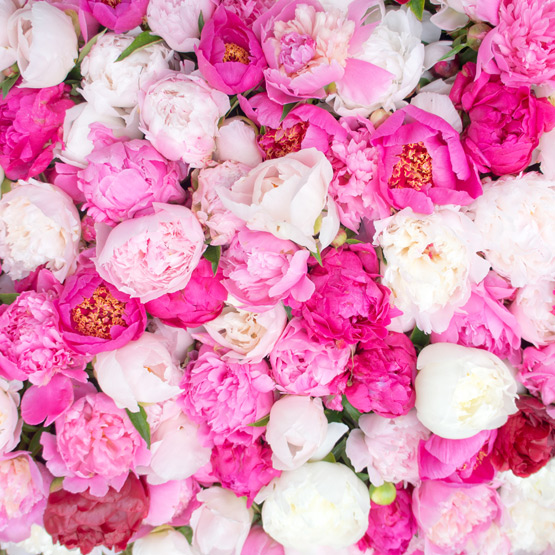 And some cute Hens & Chicks: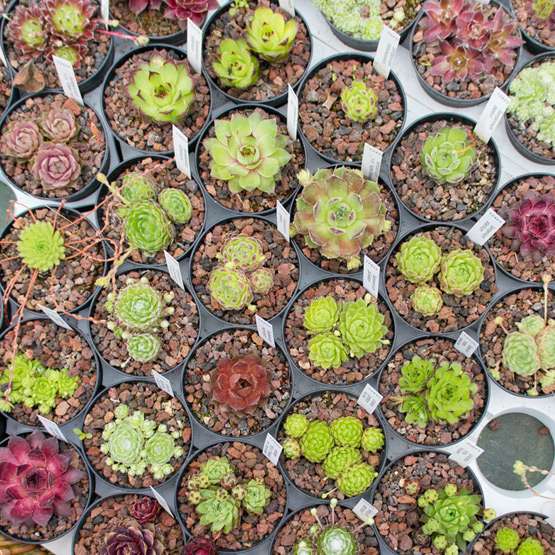 Have you ever been to a Plant Fair? Did you get any new plants for your plant gang? I actually left empty-handed because I didn't find the carnivore plant I'm looking for…. But when I saw some strange cacti on the local brocante the other day, I completely forgot about my strict new-plant-policy 😉
More about Les Journées des Plantes in my article for Oise Tourisme.