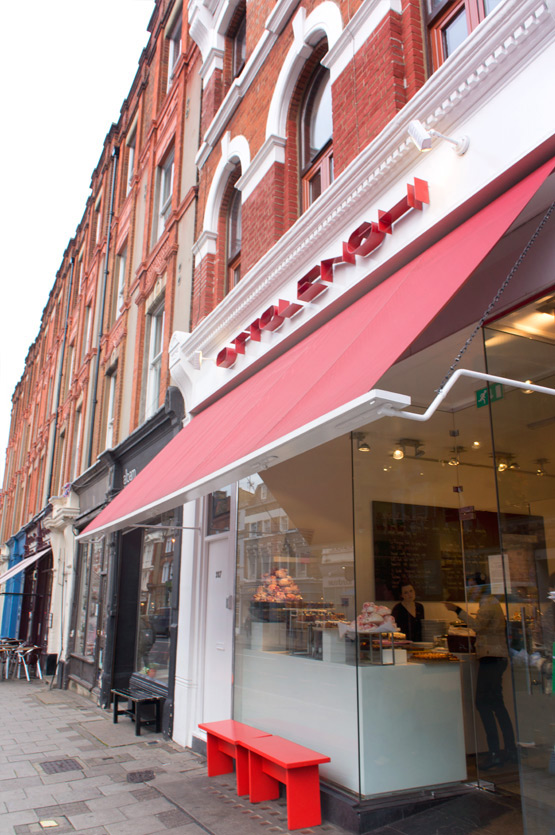 This lunch in London was a much anticipated one. Ever since I visited the Ottolenghi deli in Notting Hill this spring, I planned to come back and indulge. The large dishes with gorgeous veggies and the most perfect pastries called my name.
Back then I didn't know much about chef Yotam Ottolenghi, I liked the logo and the food looked so good (I must have been hungry!) but realized later that he is actually very famous! He's the chef that "made vegetables sexy again". And who writes good looking books, like Jerusalem and his latest Plenty More. I read that some Parisians even take the Eurostar to have lunch at Ottolenghi…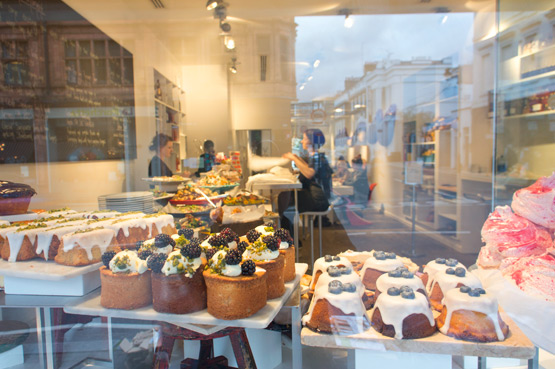 So there we were, ready to eat! Look at those platters full of salads! Don't they look appetizing?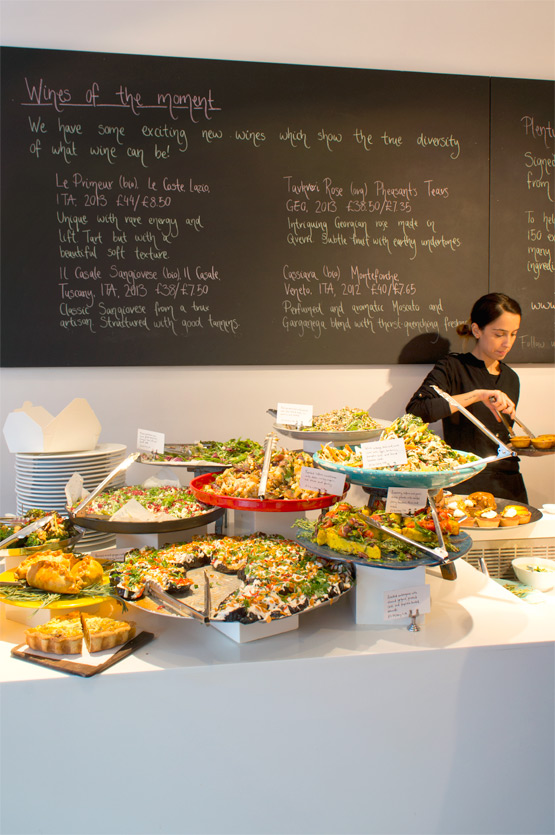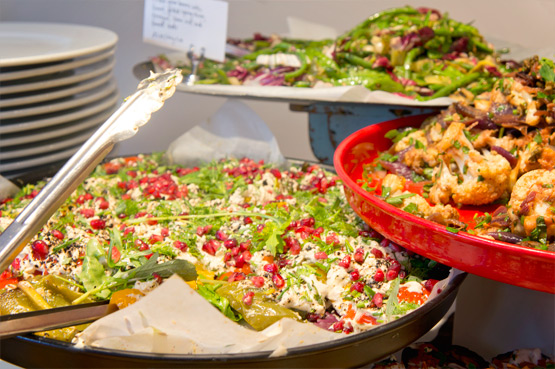 We ordered different kinds of veggies, a beef dish and a selection of bread: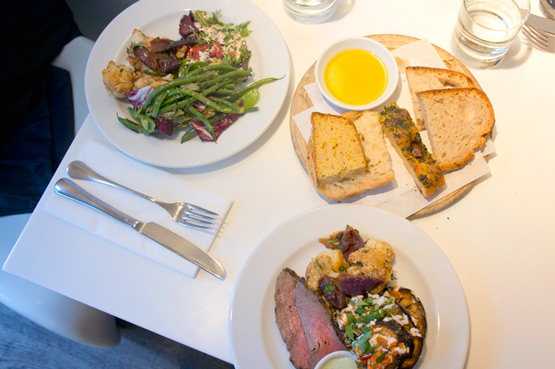 Doesn't this sound nice?
Mixed green beans with fennel, grilled spring onion, tarragon, lemon zest and fennel seeds
Roasted saffron cauliflower with dates, crispy capers, red onion and parsley
Roasted mixed peppers with burnt aubergine tahini sauce, pomegranate seeds, Urfa chilli and herbs
Roasted aubergine with almond yoghurt, pickled chilli and paprika toasted almonds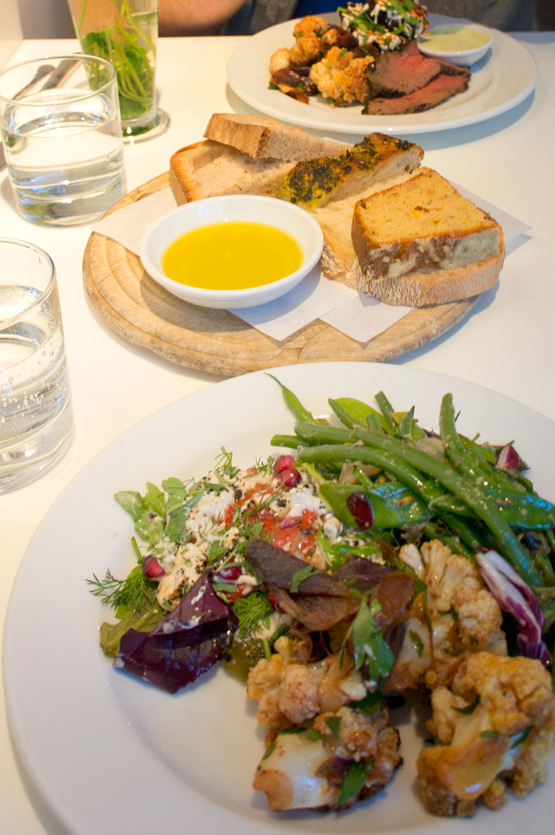 I love how eating at Ottolenghi's deli was so laid-back, "just" good food & drinks and a sleek interior. Other people were celebrating their child's birthday with a pastry and candles and catching up with friends. Down to earth, simple and honest food.
Look, that's a gorgeous cookbook right?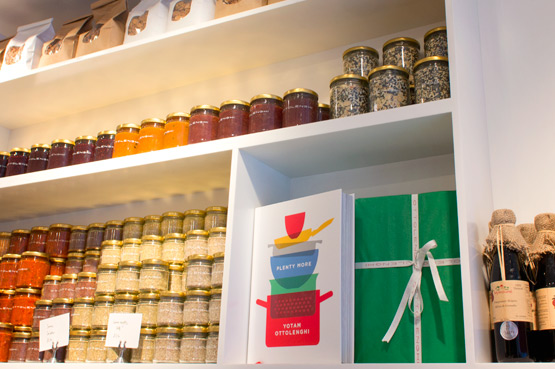 That piece of bread on the right… I'm still dreaming of it, I still have no idea of the herbs that were in it, but believe me: it was succulent!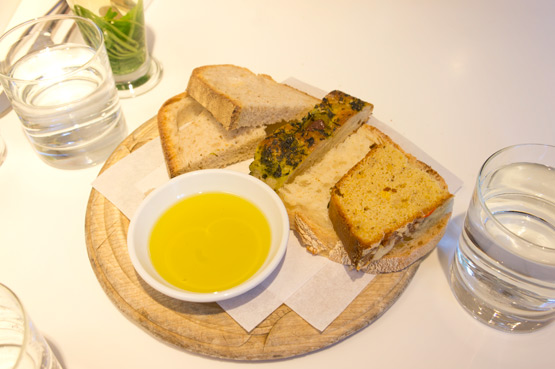 Then it was time for dessert…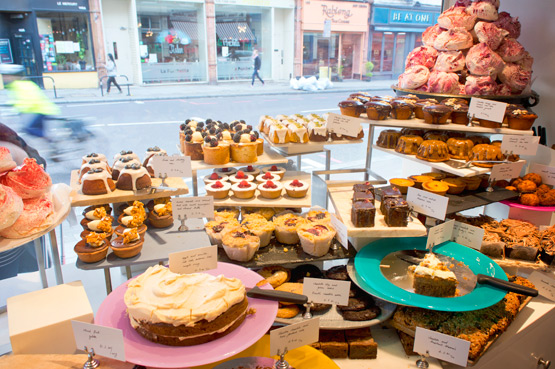 Giant meringues: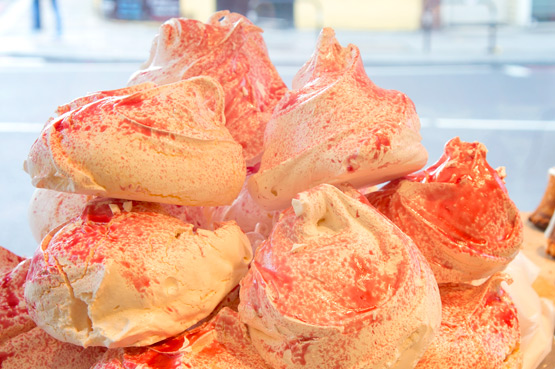 Dripped caramel cakes: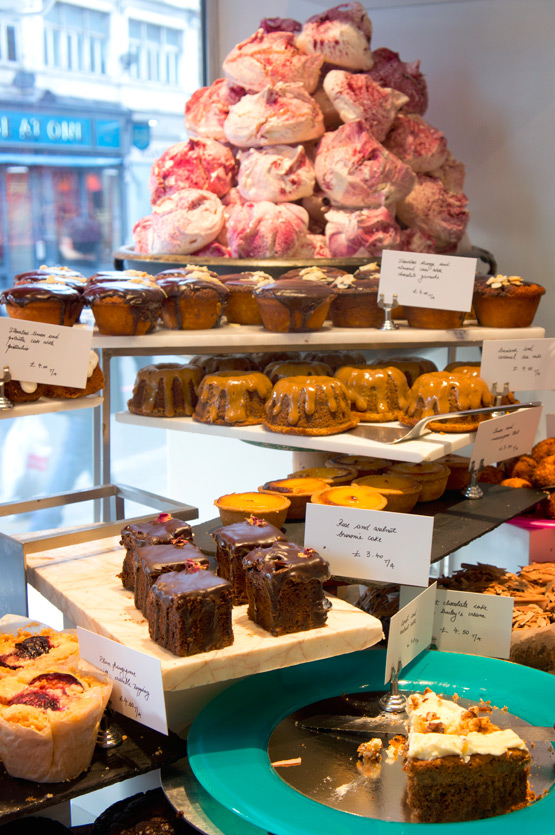 As you can imagine, it took me a while to choose from this all. This vanilla and almond financier topped with blackberries and mascarpone cream and pistachio had my name written all over it: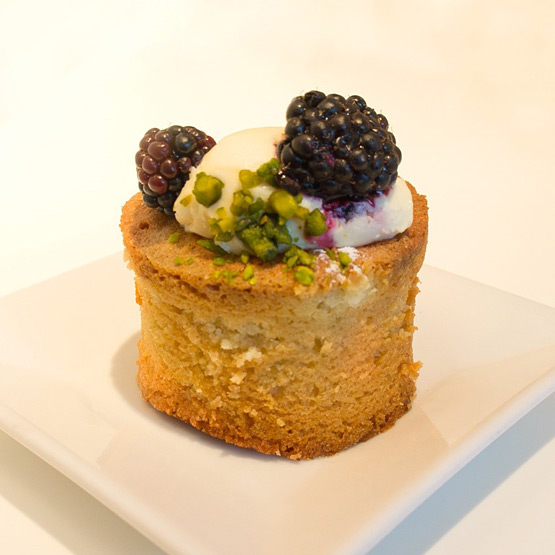 And really, it didn't disappoint. It was very rich and sweet, especially since I rarely eat sugar anymore. Obviously I took eating it VERY seriously 😉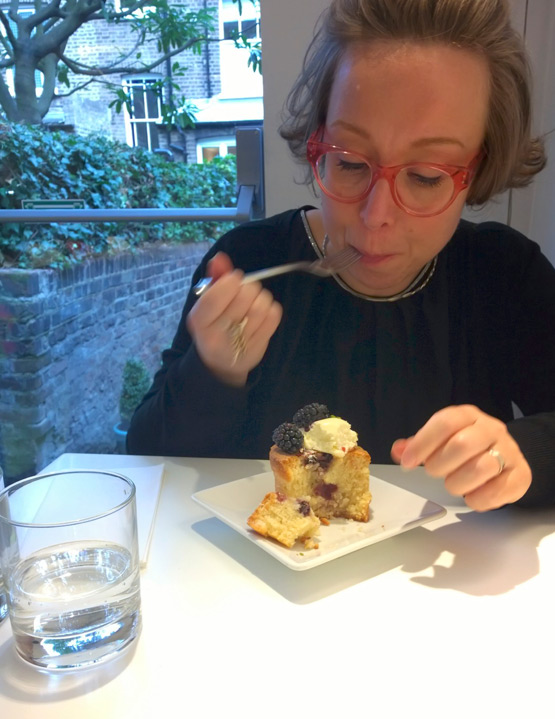 Together with the yummy lunch at Al Boeuc it has been one of my favorite foodie moments of the year and found a new London tradition: to eat at Ottolenghi's 😉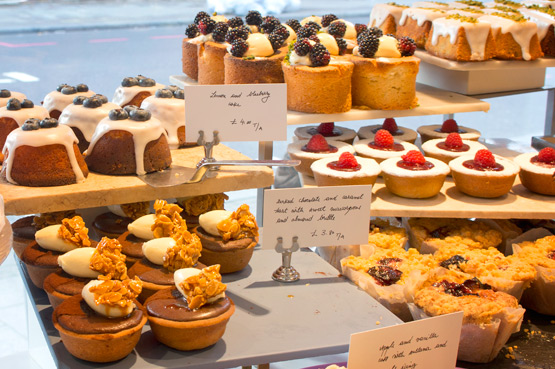 Ottolengi restaurant & deli /// 287 Upper Street /// London N1 2TZ
mon to sat: 8am – 10:30pm sun: 9am – 7pm
In London there are 4 locations: Islington, Notting Hill, Belgravia and Nopi.