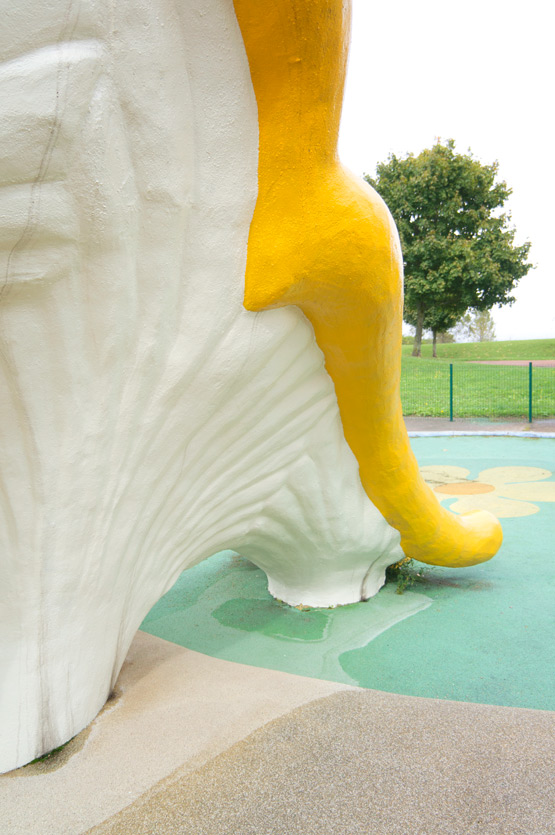 I love traveling in my own country. The Oise region is really nice, but nothing makes me happier than driving on the Autoroute du Soleil. Ohhh… the promise of sun, la mer and pine trees in the South of France… ♥
A break at one of the many rest areas along the road makes it even more fun and relaxing. Especially if you happen to stop at Aire de Jugy. Before reaching the aire de repos, located near Chalon-sur-Saône (in the Burgundy region between Dijon & Mâcon) there's little bit of suspense: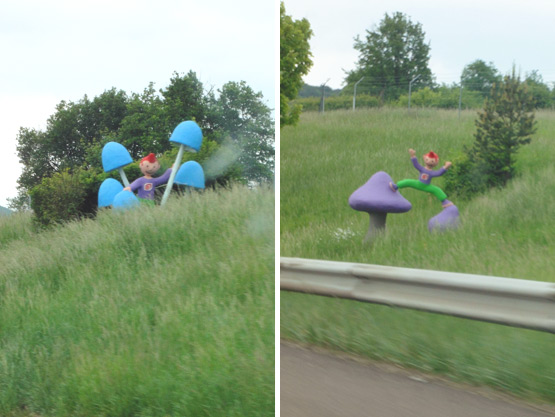 As a kid it was always such a joy to spot these fellows along the road. On our way to the Provence last month I couldn't help but stop to take a few playful pictures. Unfortunately most mushrooms are for kids only, but they look fantastic.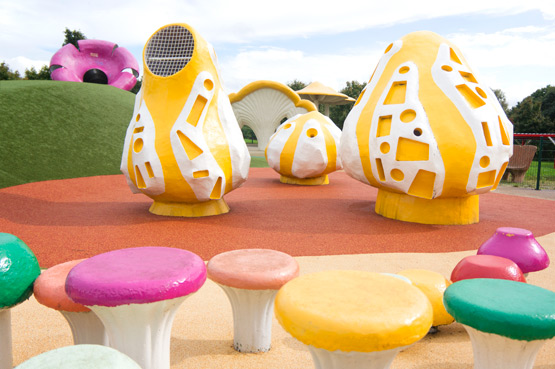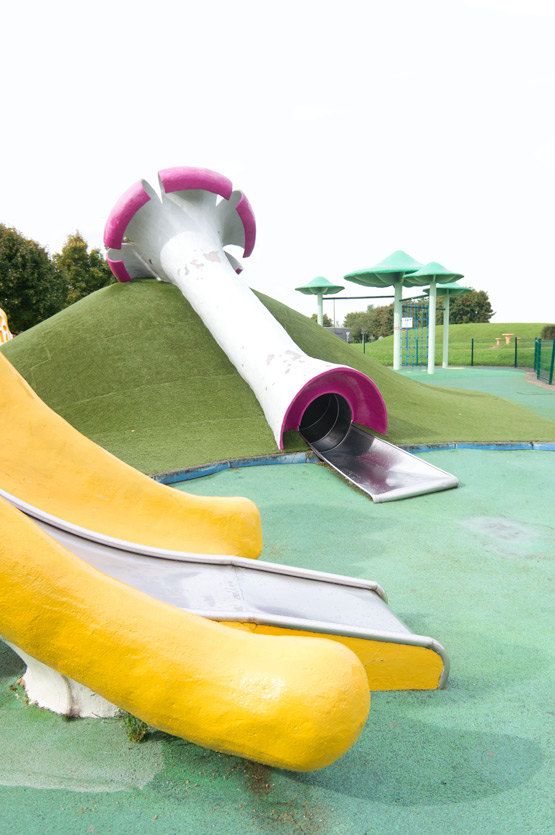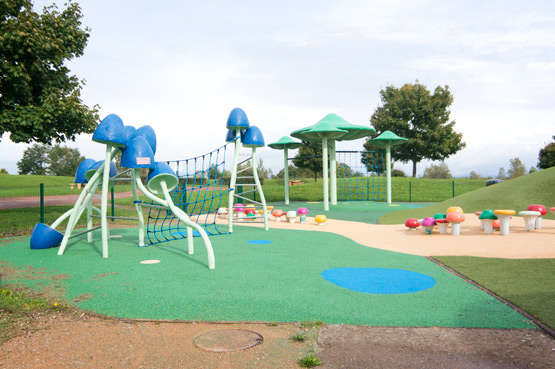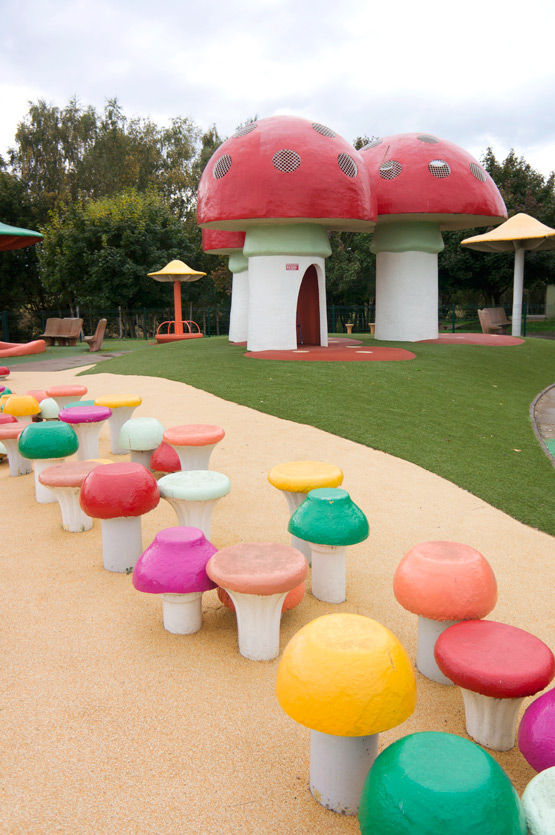 I can highly recommend to make a stopover at Aire de Jugy if you'll ever travel southbound, with or without kids!