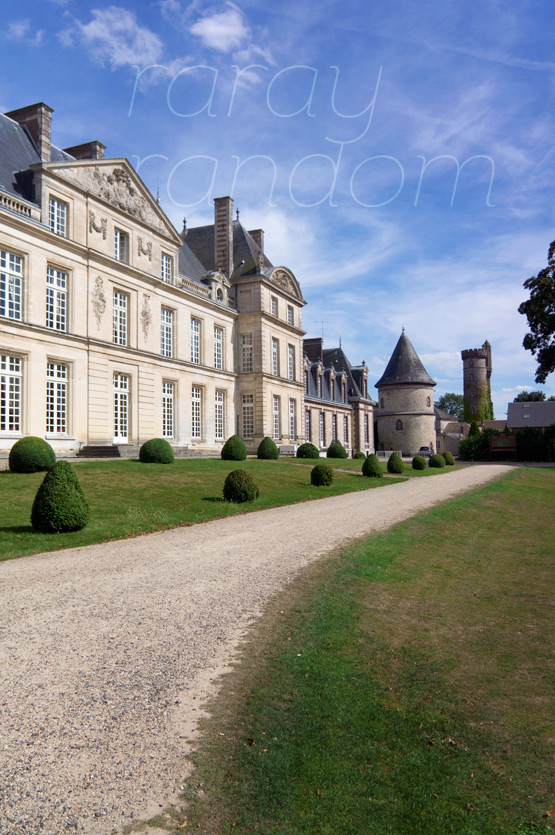 Did you have a nice weekend? Here in the Oise we enjoyed a super sunny Saturday and decided to visit a random place. Along one of the roads leading to our place, is a sign that points to a castle where we had never been. We Google Streetviewed the sign, tried to see what it read (as you can see it's very pixelized), found out and drove to the Château de Raray.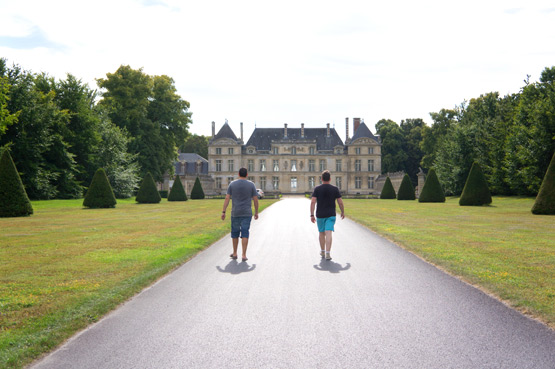 We were in good company, so no matter where we'd end up, we would have a good time. Turned out: the surrounding village was cuter than expected and the very well maintained castle overlooked a huge golf course. Perfect for a nice little walk along the green, where I spotted this cool trash bin.
There were also 40 hunting dog statues, some with quirky tails: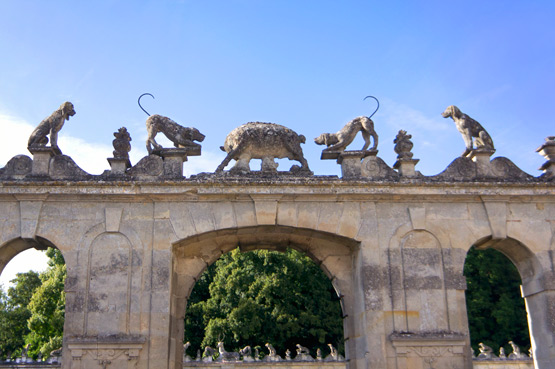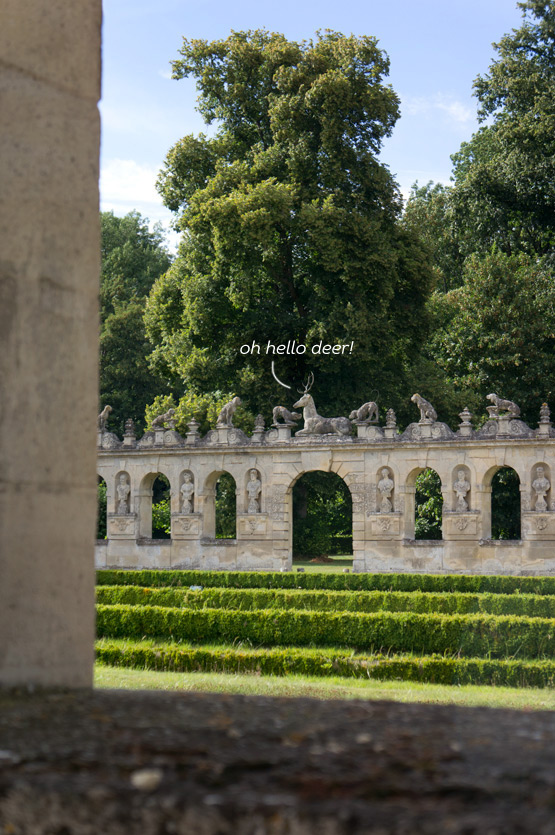 The castle itself is used as a conference center and hotel, there's also a restaurant and sunny terrace, but above all: it's a really nice and quiet place to play golf (which we didn't).
I liked that they used the deer and dogs in the logo too: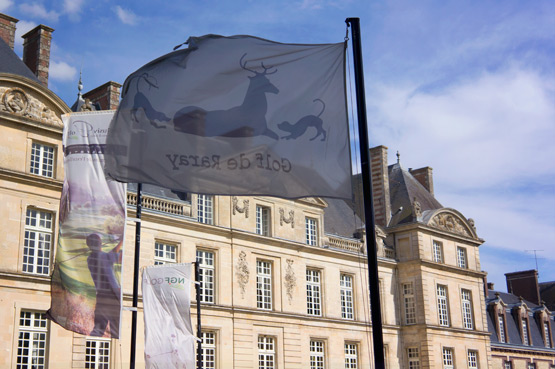 It was a very random visit, at less than 25km from our home, that felt like a mini-vacation. Do you ever go on trips like these?