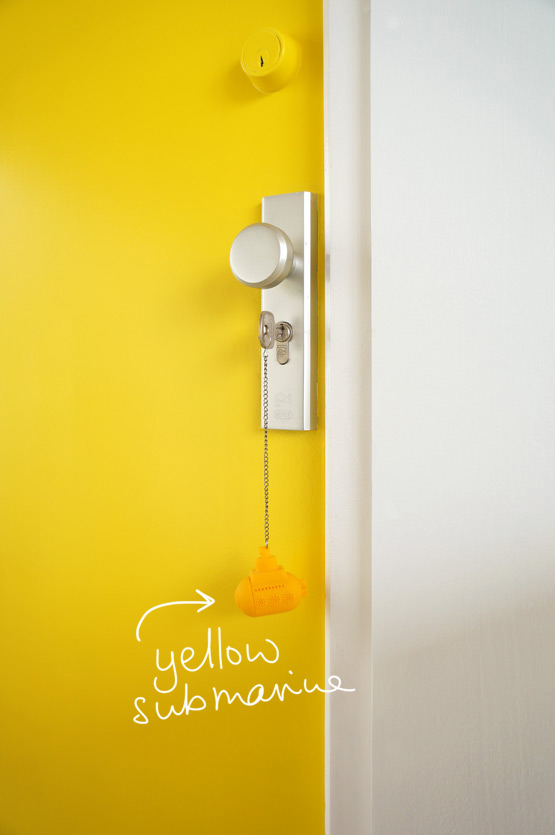 The name of the paint that I won on Iris' blog C-more makes me want to sing: ♪ Yellow Submarine! It's such a bold and vibrant color: perfect for a little spring project since the weather is so cold and grey. The door of our apartment had this weird lilac blueish color. I don't even remember where the paint came from: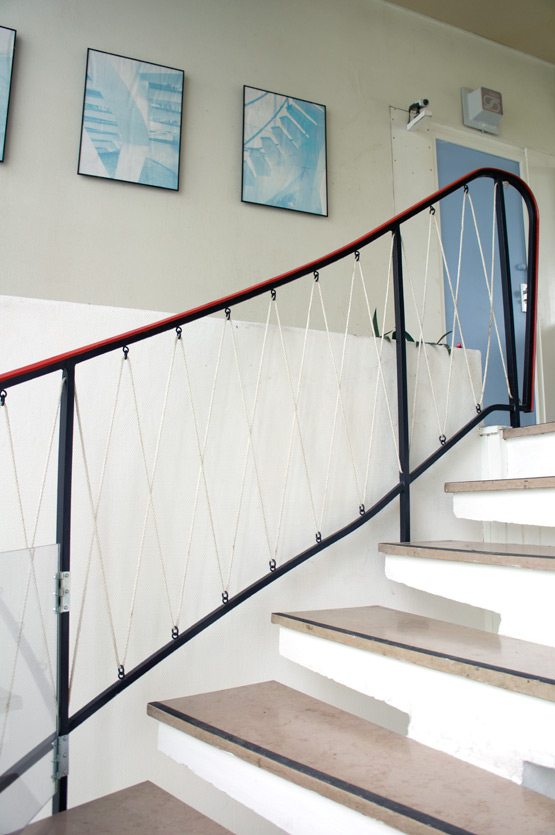 By experience (our home has more than 30 doors) I know that painting a door takes more time than you'd think. Especially when you have paint that deserves to be applied perfectly well: like this beautiful satin finish Colora paint. So I started by sanding and priming like a PRO: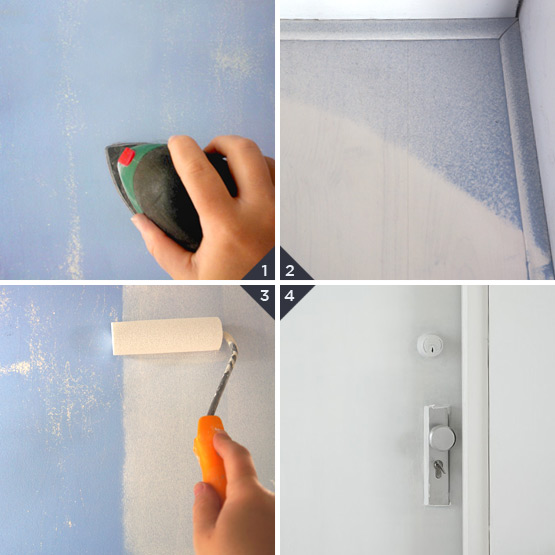 1 sanding /// 2 blue dust /// 3 priming /// 4 more priming
And then it was time to open the can: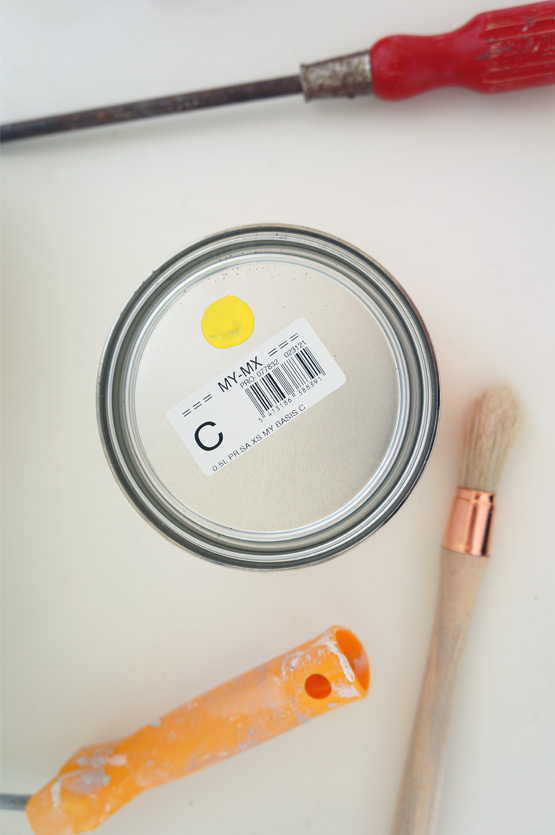 Look at that color!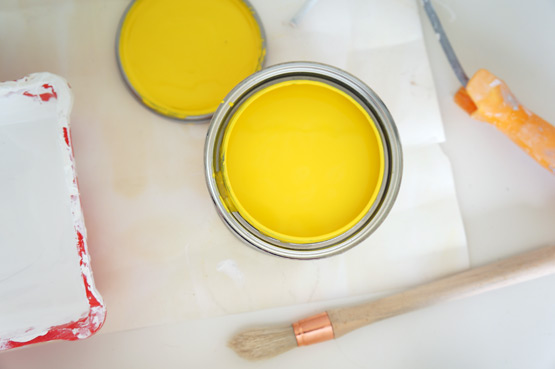 Ready? Go!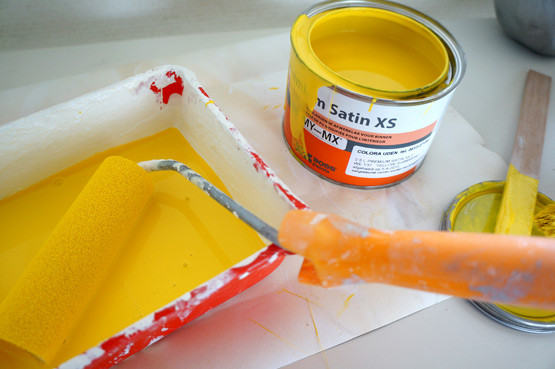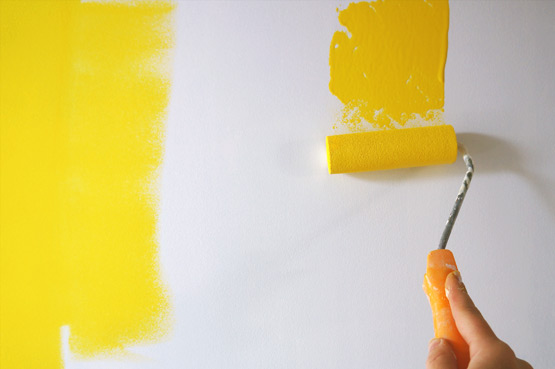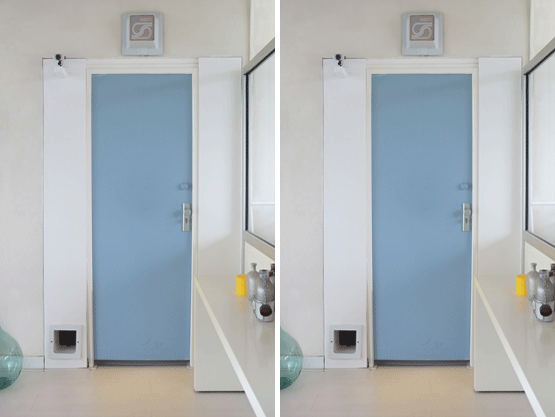 After 3 layers of yellow submarine paint, voilà: the final result! Merci Colora and Iris!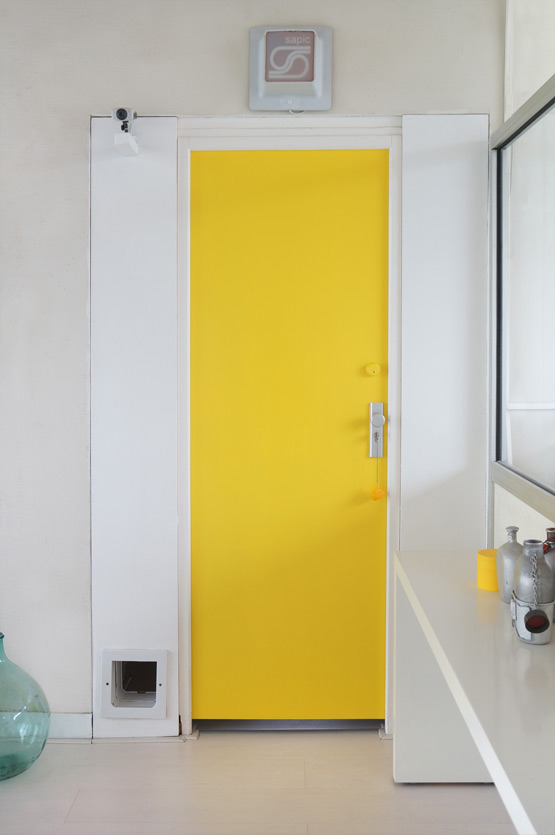 Now all I want to do is paint the other doors of our home in funky colors too! What about rainbow doors? Or ombre doors?