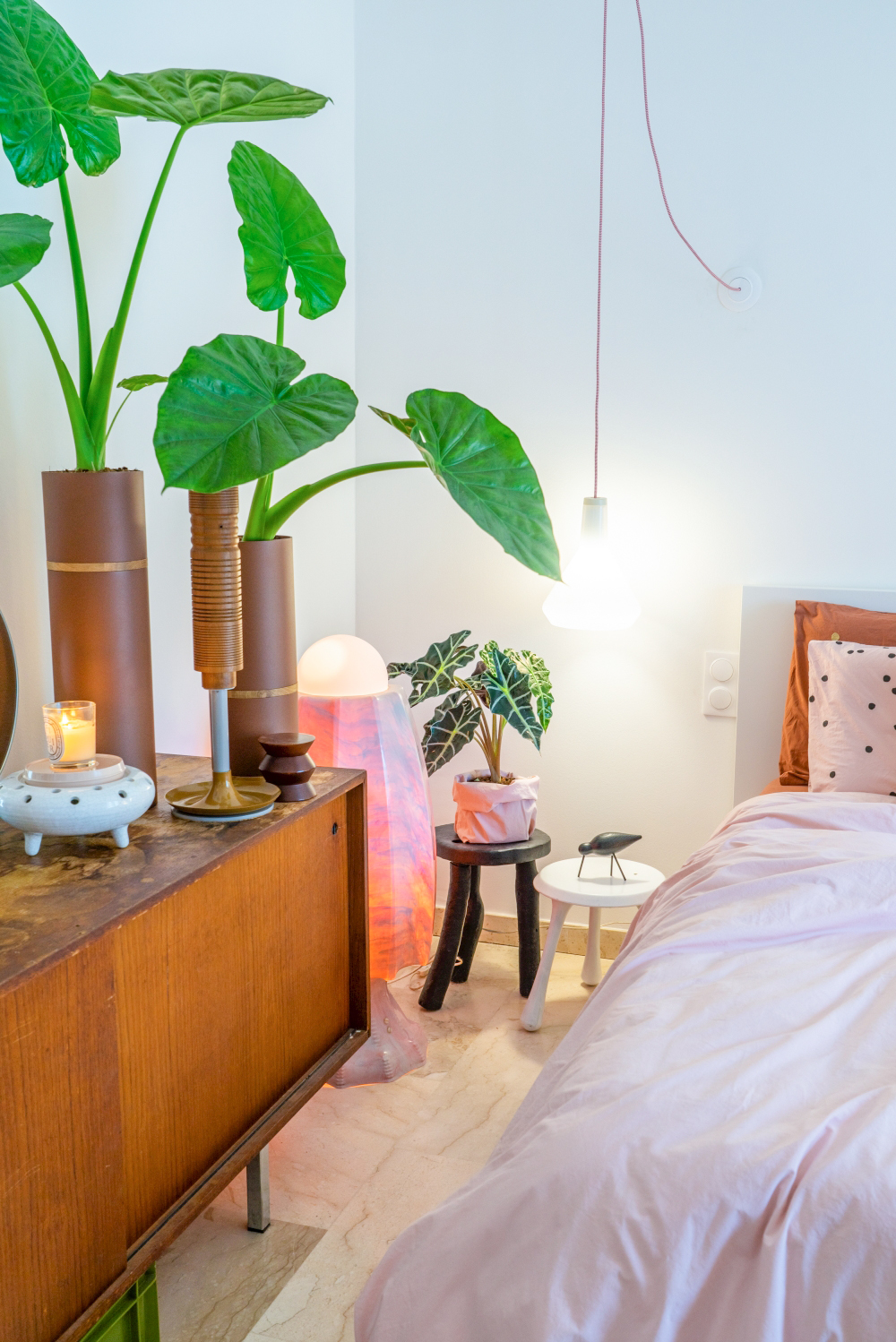 Whether it is for one night, a few days or an entire summer: having a guestroom is such a luxury and is particularly practical when family and friends live far away. Our guestroom has gone through a few updates in the past six months since we moved here. In the first months we couldn't welcome anyone because of Covid, so it was mainly used it as a storage space. At this point we didn't plan any big renovations in this room: it is large (almost 4m x 4m) and we liked the idea that guests have enough space for their luggage and a baby bed in the room if needed. Then I redecorated the room with dozens of plants with a South Africa vibe.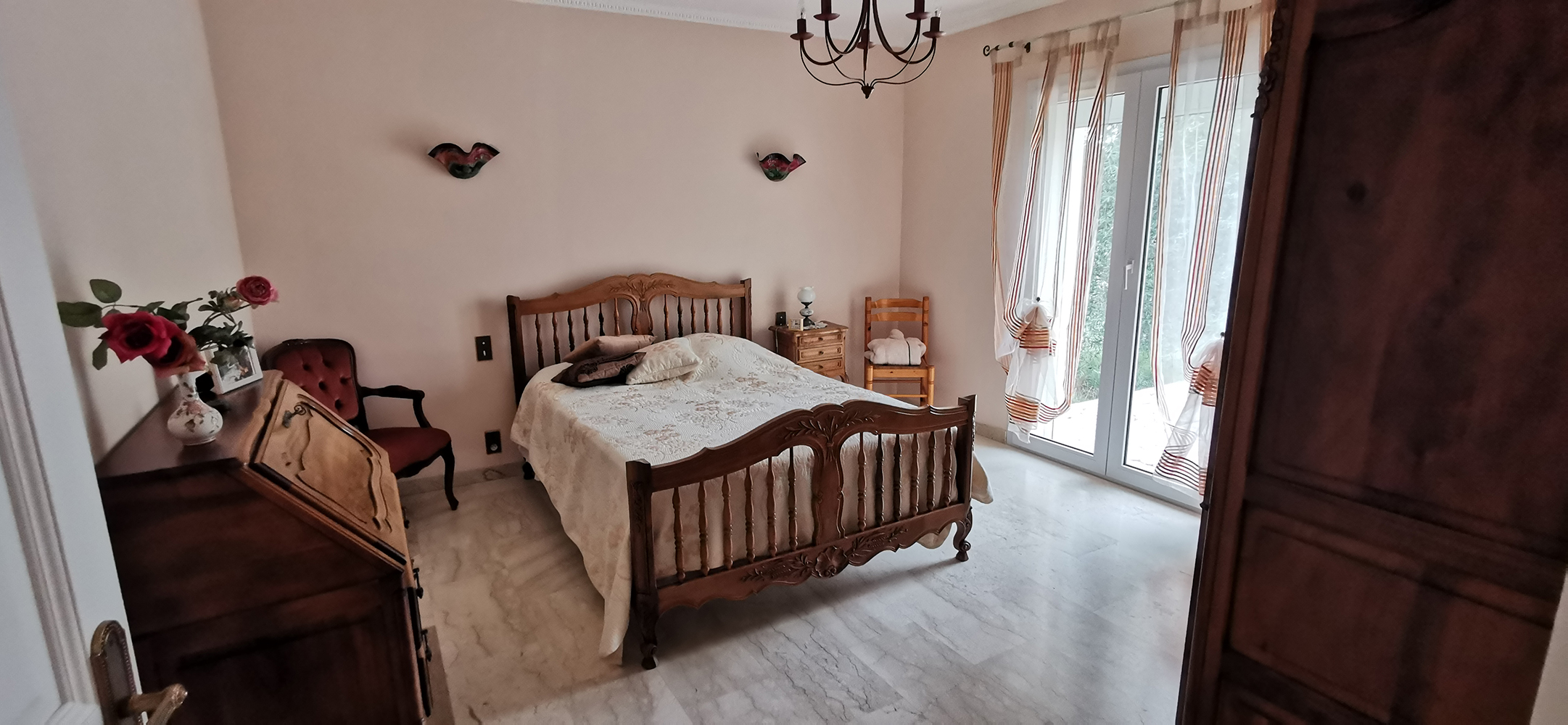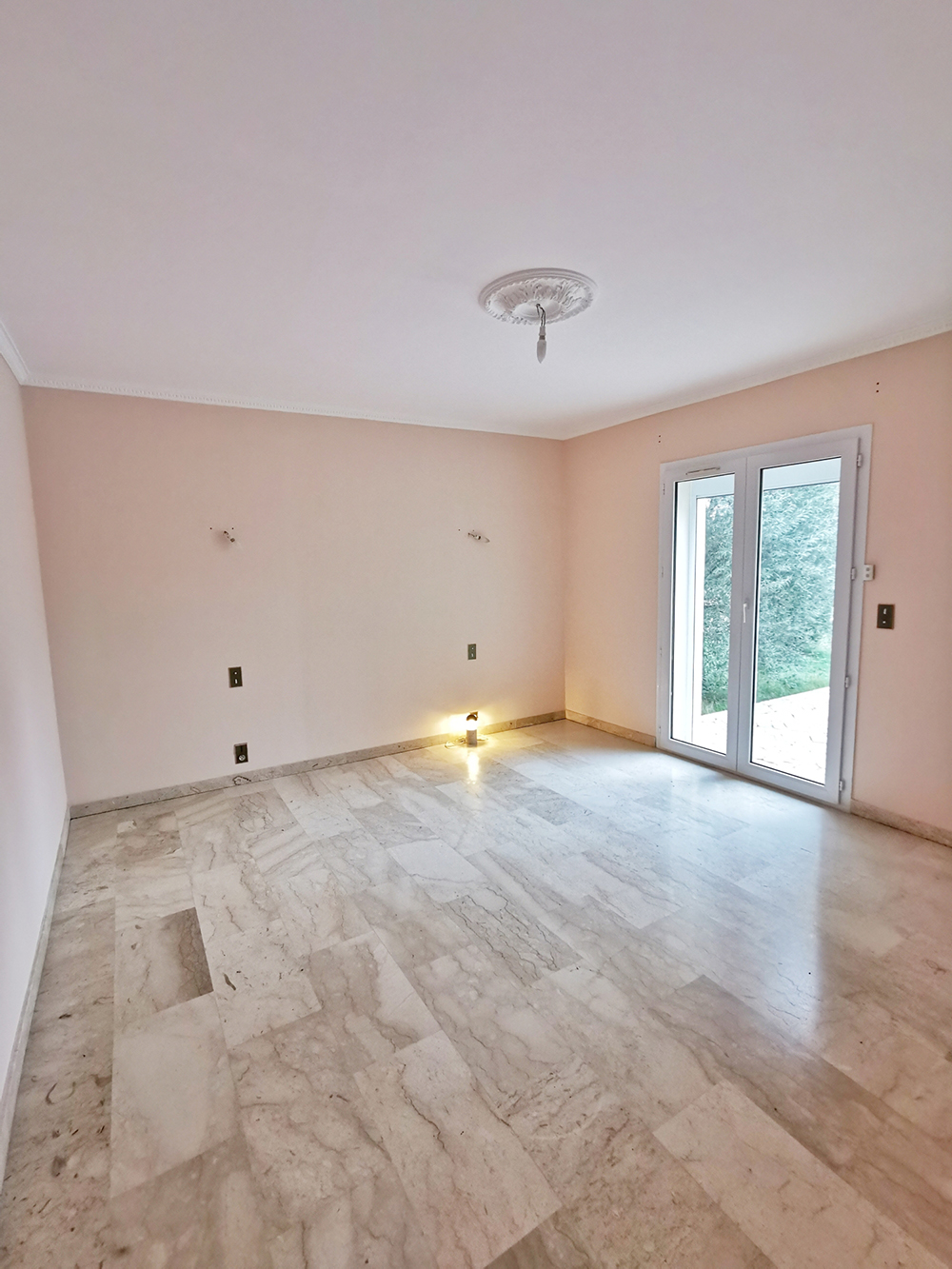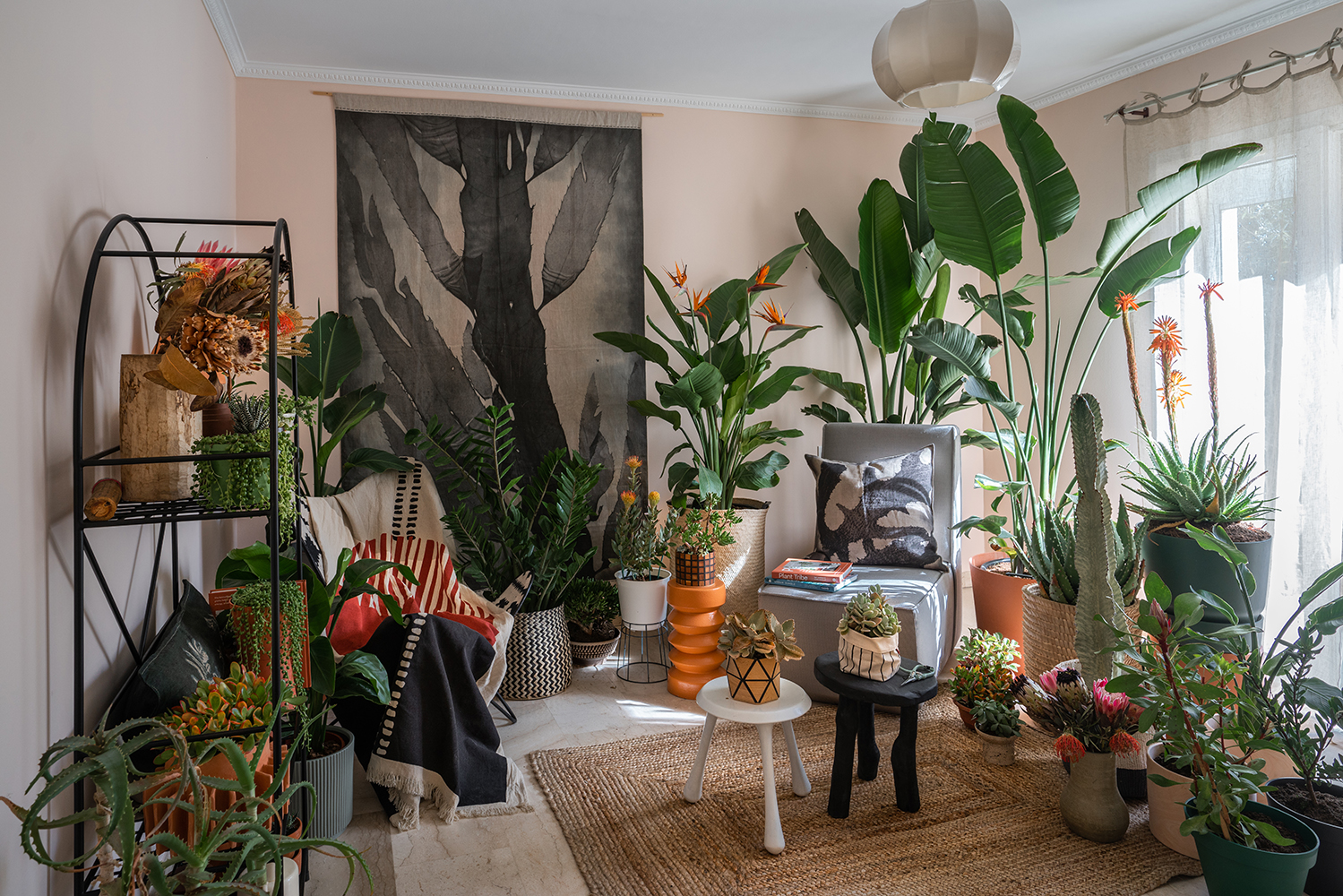 With spring and our first guests arriving in June, we decided to get rid of the salmon pink hue on the walls and replace all outdated brass power sockets with contemporary round ones. All electric wiring was in place for easy power switches on both sides of the bed, so that you can turn on and off the wall sconces and ceiling light before falling asleep. Very hotel-like 😉 Instead of using wall sconces above the bed, we wanted to re-use the Plumen dropcap pendants that were in my studio in the old home. Robert rewired the sockets and changed the fabric cable to red/white. We used the Plumen ceiling hooks to hang the pendants from the ceiling next to the bed and added a lot of my stools as bedside tables. The two large mid-century sideboards, that came with us from our old home, are perfect for storage or placing a large suitcase on top. All bed linen and extra pillows are stored under the bed.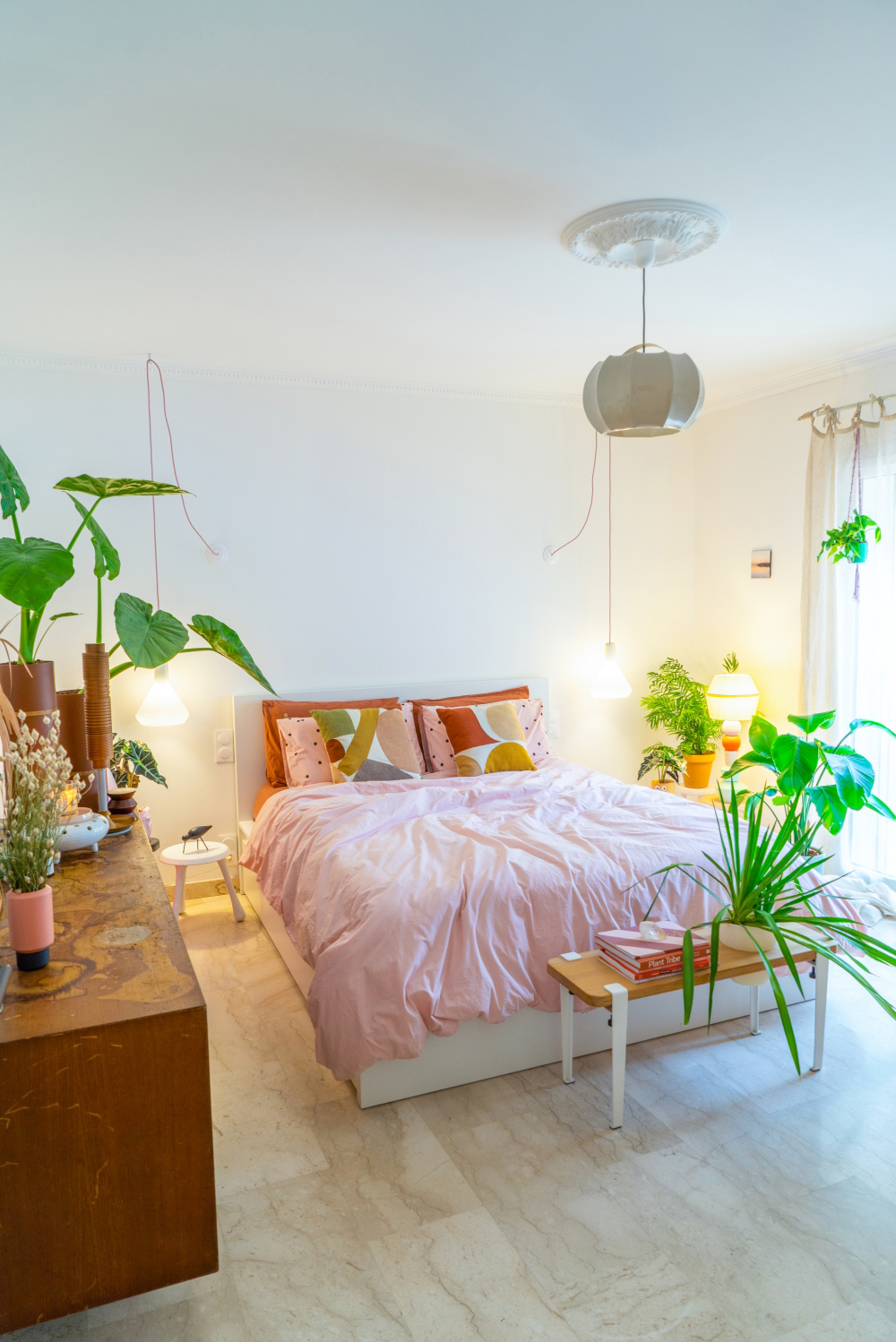 The TIPTOE bench (with space for a plant:) and our Plant Tribe book: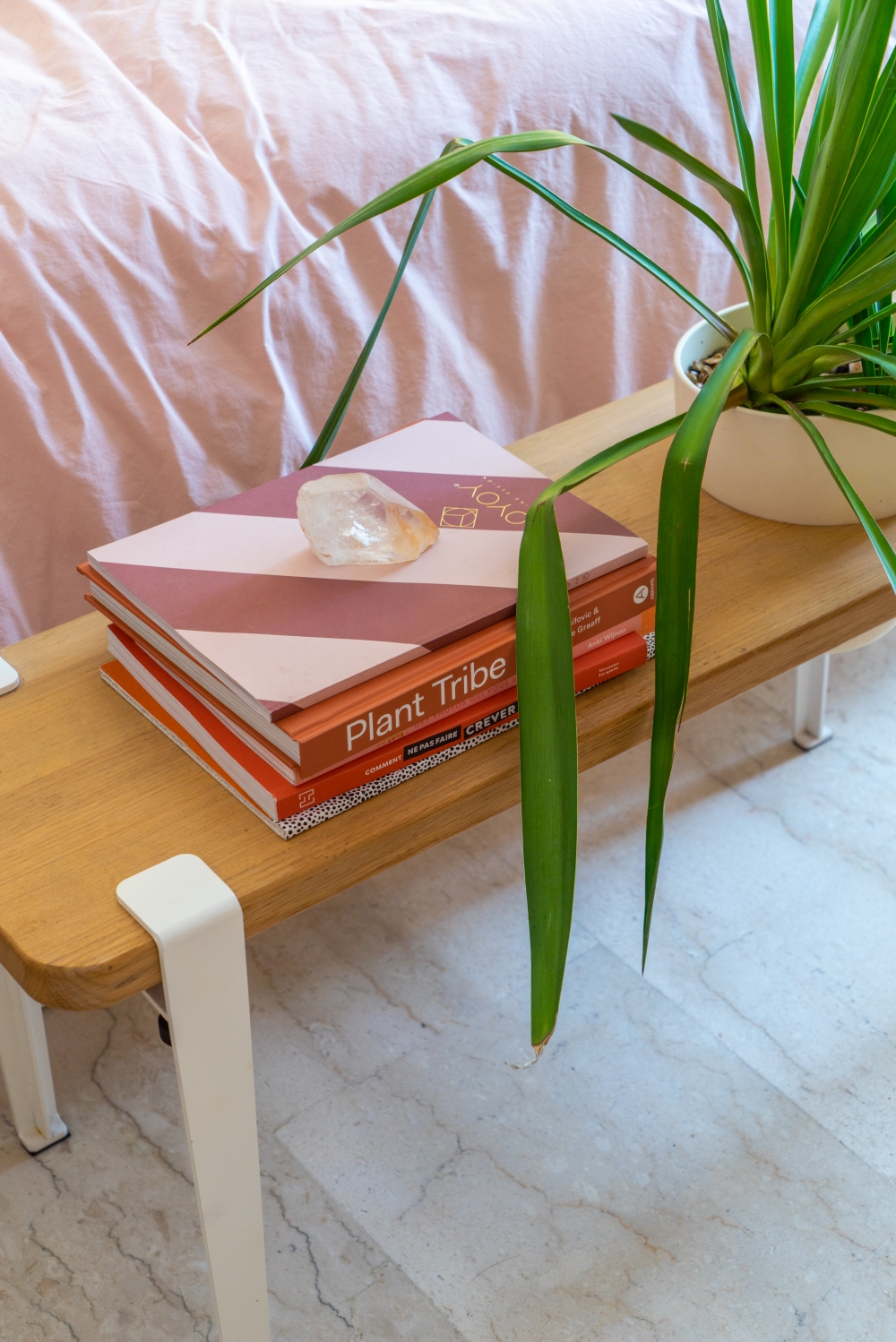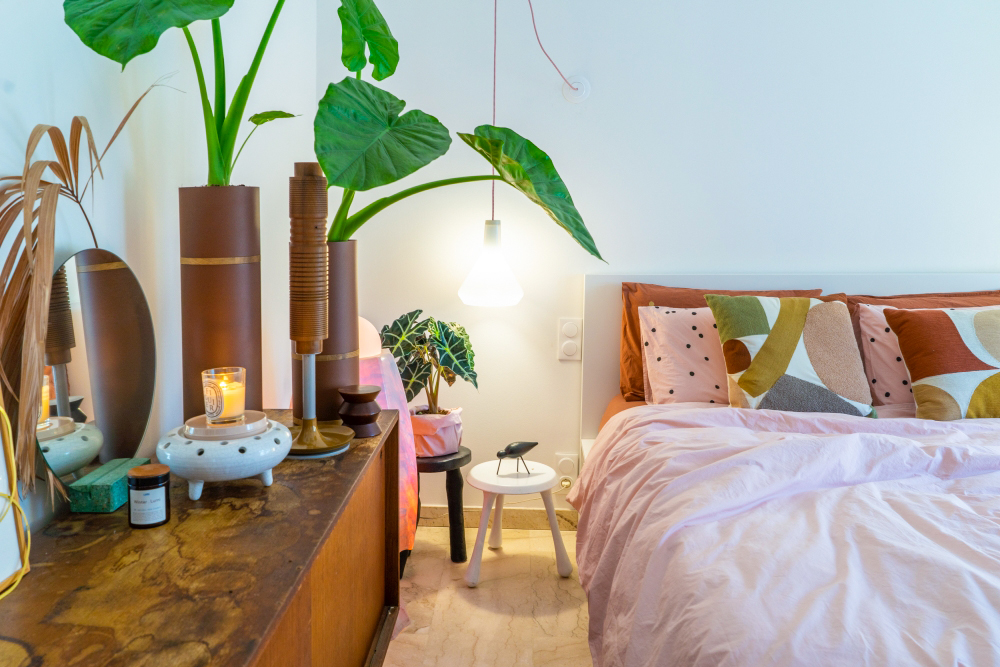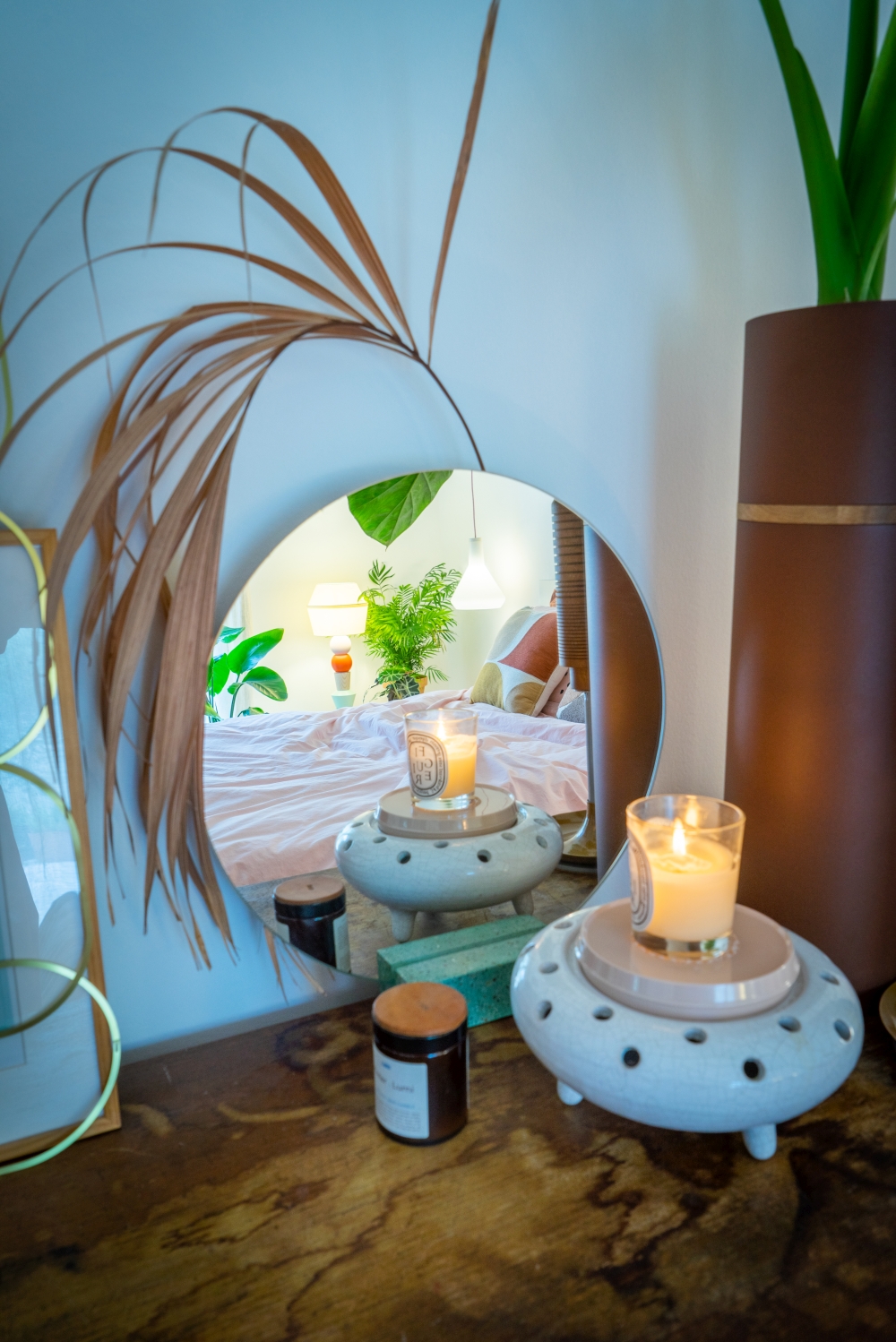 The gorgeous handsculpted vase by Brazilian artist Patrick Afornali matches the VIJ5 plant collectors so well, don't you think?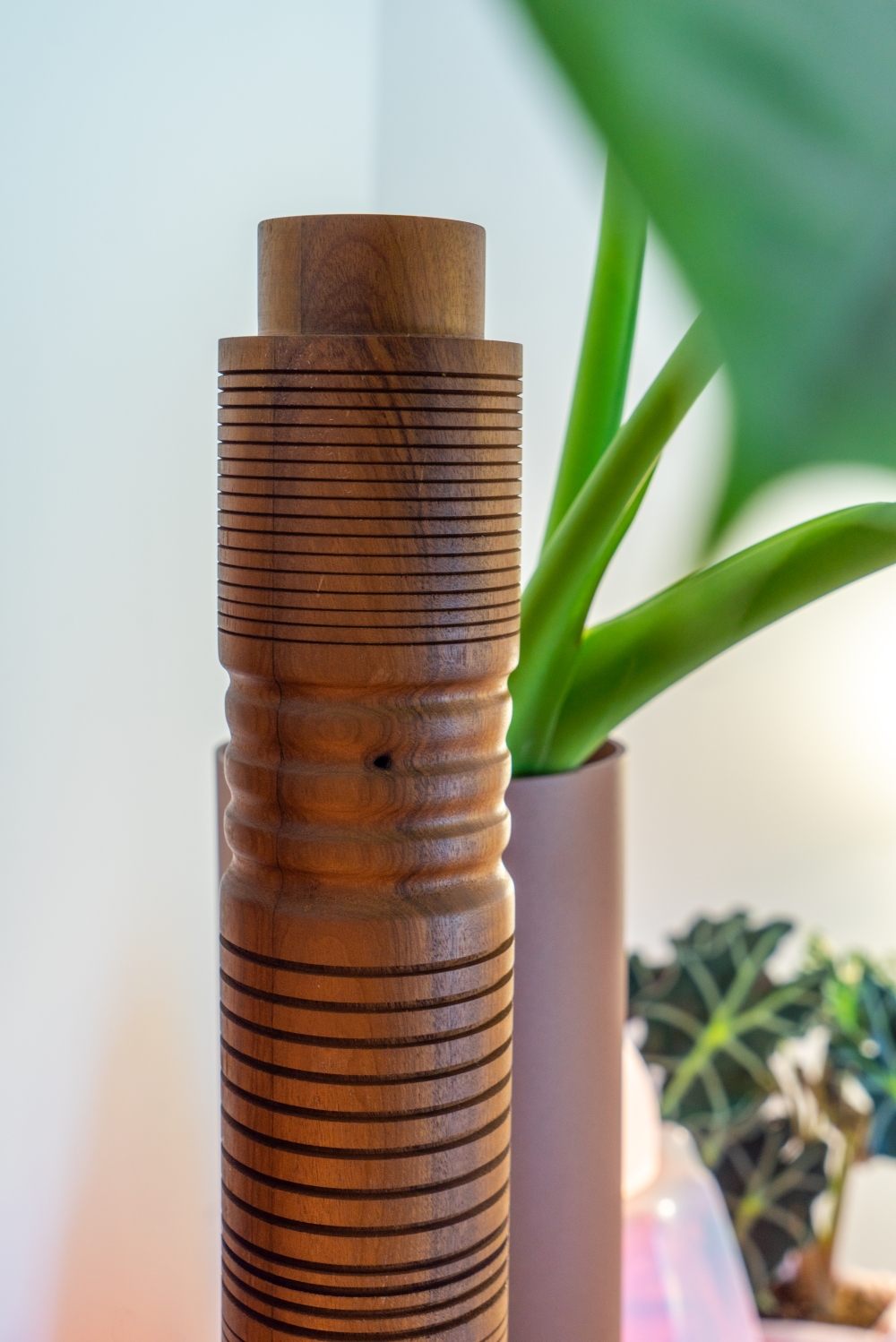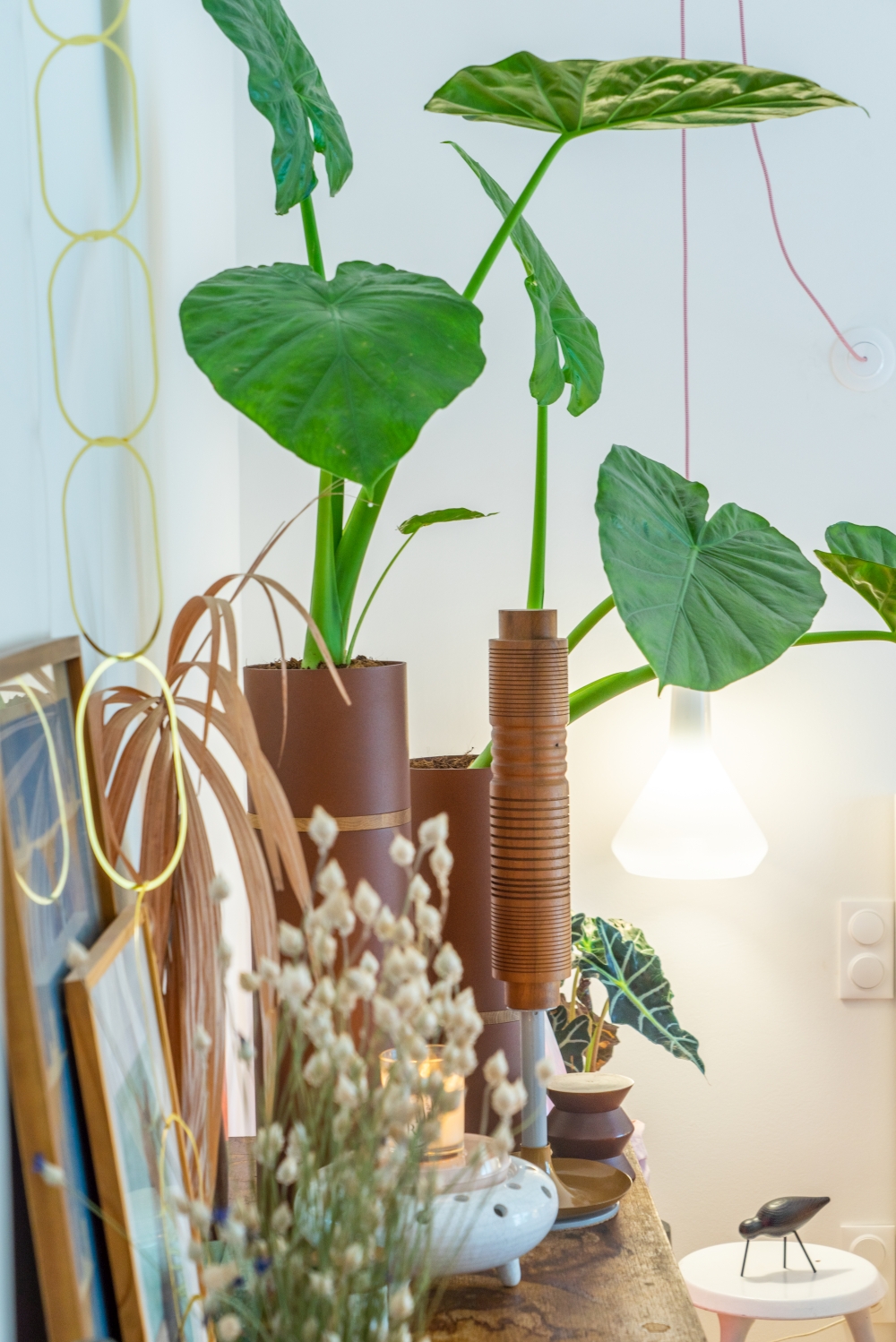 Of course I decorated the space with a selection of plants, but not too many as the room won't be occupied all the time. And no guestroom is complete without comfy soft bed linen. I've had my eyes on the colorful bed linen by French brand La Cérise sur le Gâteau for many years now. Their Odette dotted style became a real classic and I like how their color palette adjusts so well to many different styles. All their bed linen is manufactured in small and committed workshops near Porto in Portugal, with Oeko-tex certified providers for weaving, dyeing and printing. They also have a new line of hemp bed linen called Mona, that has thermo-regulating properties: cool in summer, warm in winter. For our guestroom I picked the organic percale cotton sheets, duvet cover and pillow cases in a mix of Odette & Celeste in rhubarb and biscuit, which give the guestroom a super soft and warm look. Isn't it lovely how nice bed linen can completely transform a space?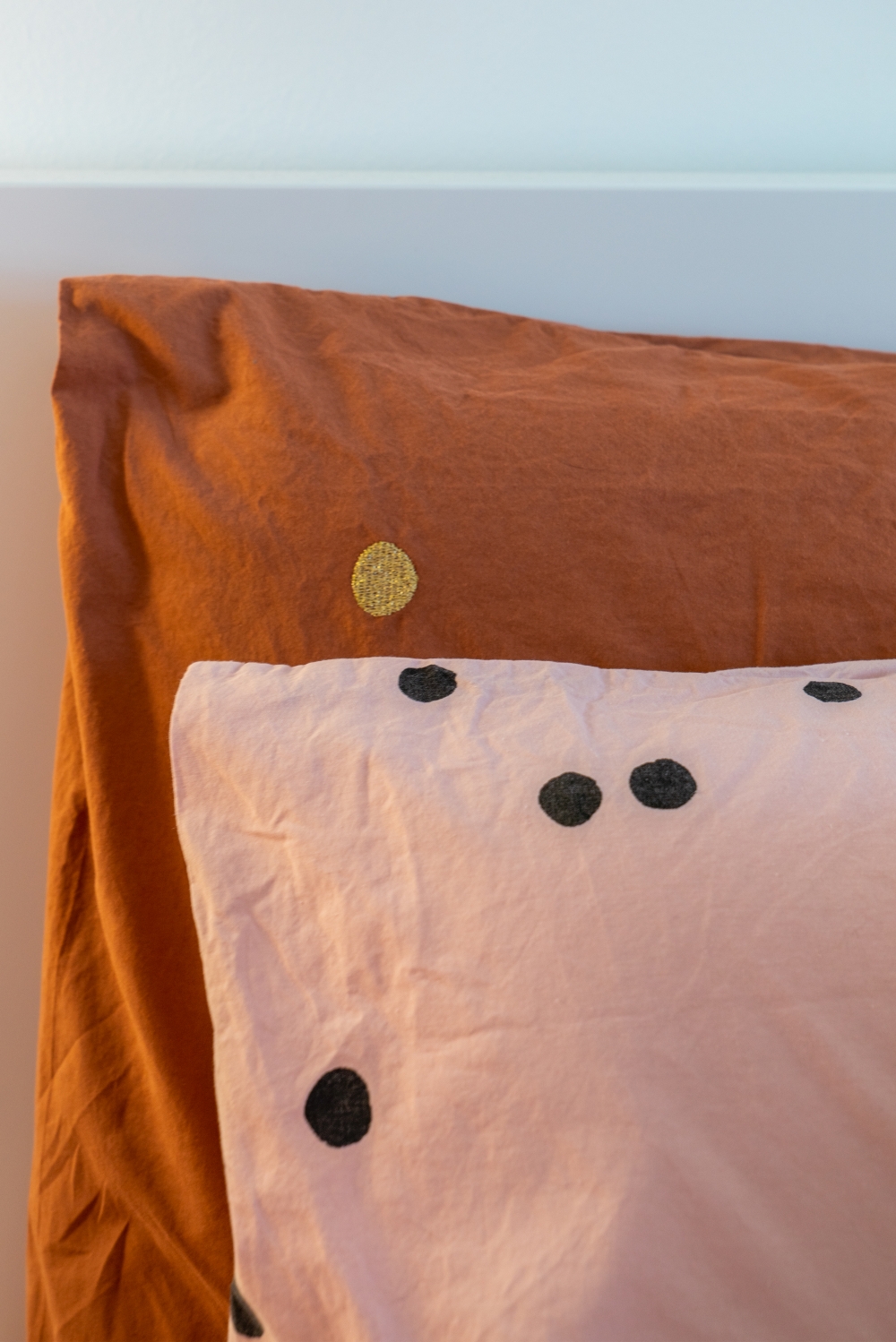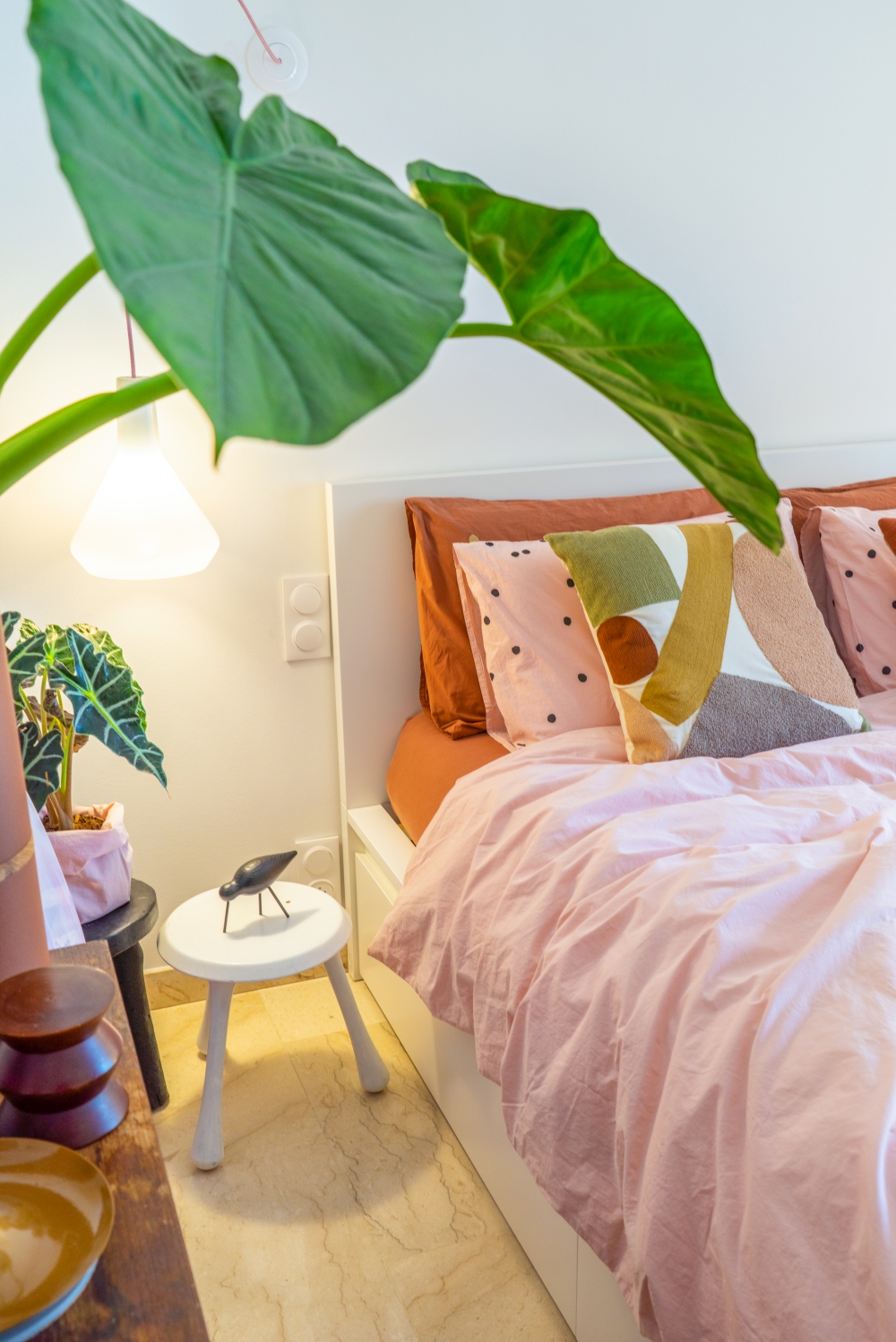 The mini pillow case by La Cérise sur le Gâteau (that covers the bed sheets) was quickly transformed into a cachepot for this Alocasia polly: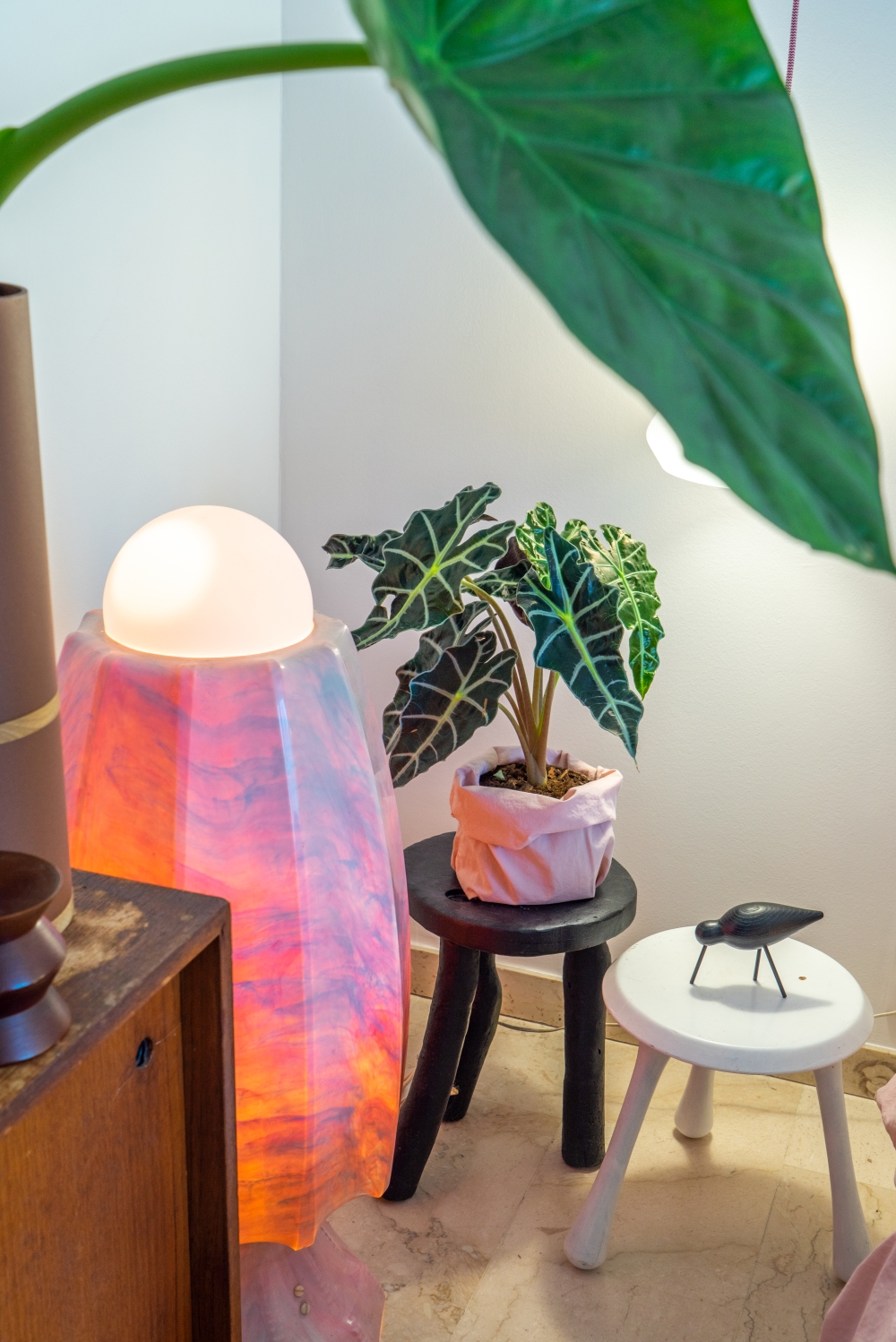 Now that the guestroom is finally coming together and fully functional, I wonder: do the walls need some color? Or maybe some wallpaper? I really like the poetic wallpaper shapes by Ressource x Heju for example. And maybe some floor rugs, even though the travertine floor is heated in the colder months (and cool in the summer)? A plant shelfie? A small wardrobe for guests? What do you think?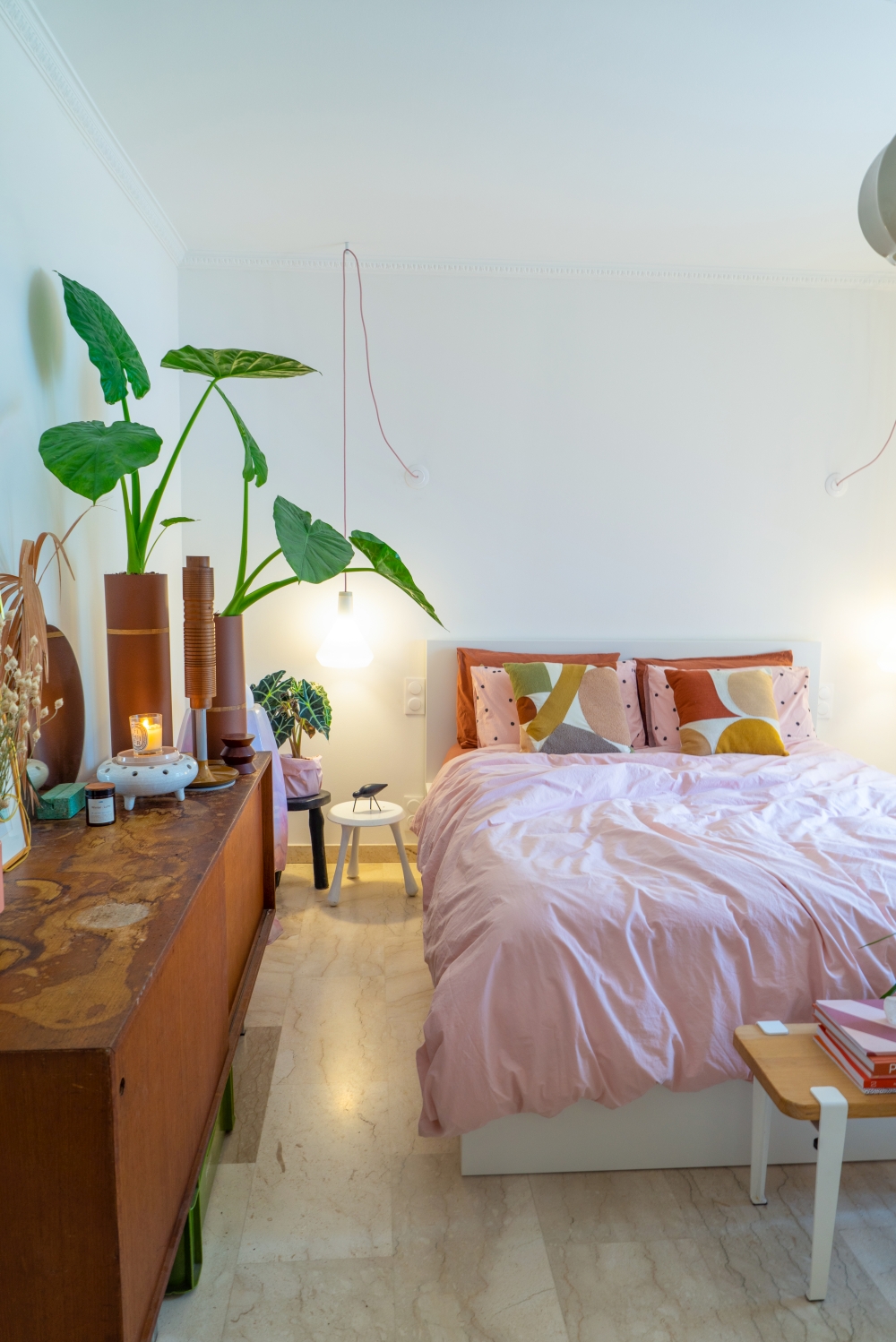 Per Hammar loves hanging out (or sleeping) the guestroom too: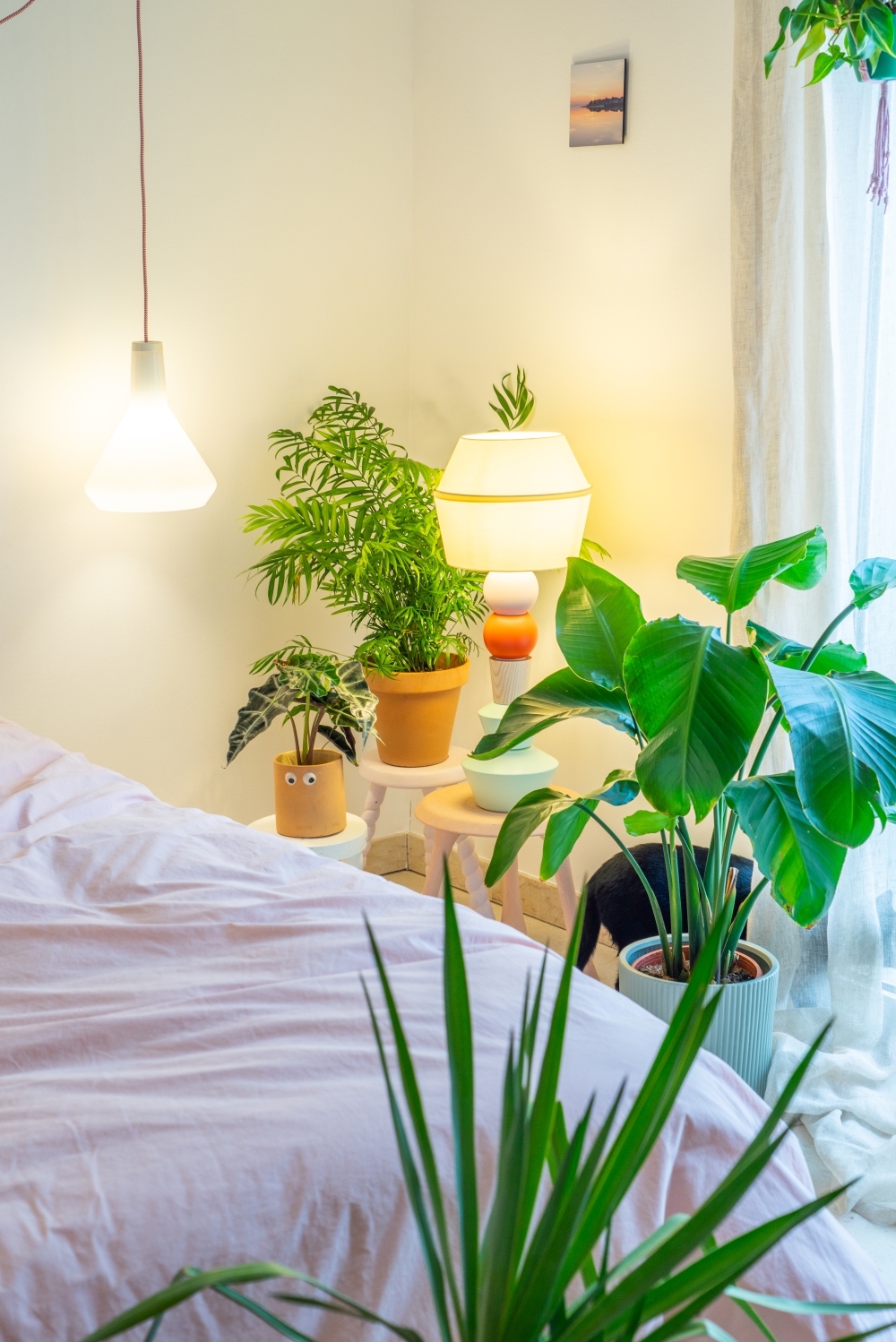 Full disclosure: La Cérise sur le Gâteau generously sent me a set of their bed linen as a pr gift. Merci beaucoup la Cérise !