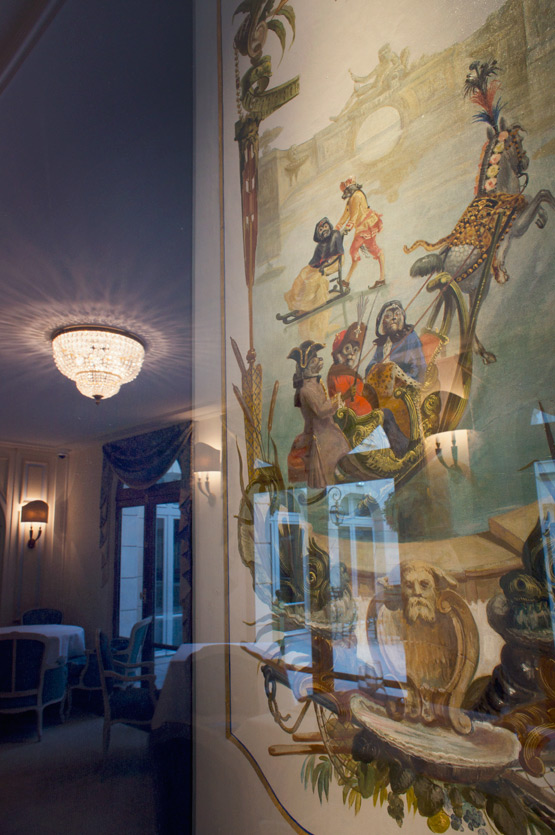 In French Chantilly also means whipped cream. So, besides the Chateau and the horses, that's what Chantilly is known for as well.
Last weekend, Framboise invited* me & my husband for a romantic get-away in a brand new hotel in Chantilly, called l'Auberge du Jeu de Paume. I think it was the first time that we spent the night somewhere so close to our home (at only 10 minutes) and it felt a bit weird. But the venue made it all worth it.
In complete opposite to our all-white bedroom at home, our Suite looked like a classic French fairy tale: with a toile de Jouy headboard, mirrors in Murano glass and Musée Condé reproductions everywhere.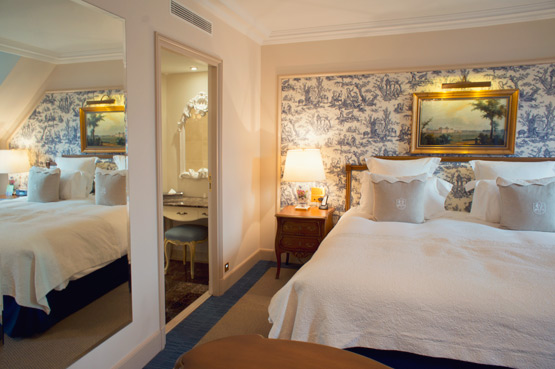 Highlight of the weekend was a treatment in the luxurious Spa. I didn't get a simple exfoliation… but a "Crème de Chantilly wrap". In other words: I got covered in whipped cream! Cleopatra bathed in donkey milk to hydrate her skin and that's exactly what whipped cream does as well. The application of the cream feels sensational: it's very cold and milky. It made my skin feel super soft & smooth.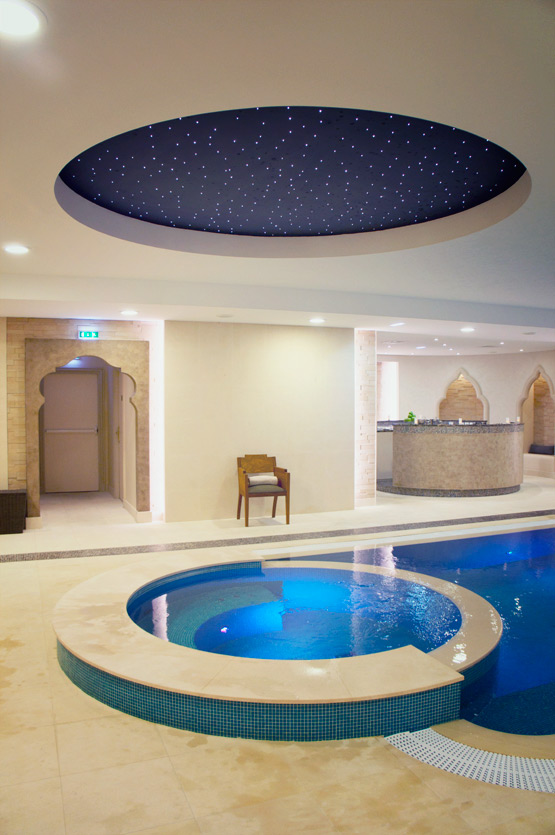 My favorite decor in the hotel were the original (!) 18th century wooden panels with monkey scenes, lent by the Musée Condé. They are over-the-top kitschy (see first photo), but the monkeys' faces are hilarious!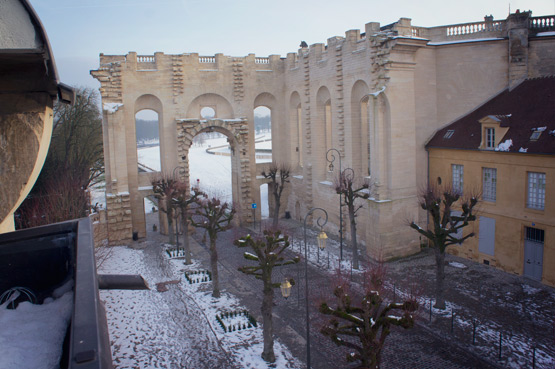 The hotel is a located at 30 minutes from Paris and at a stone's throw from the Château, its park and the Grand Stables: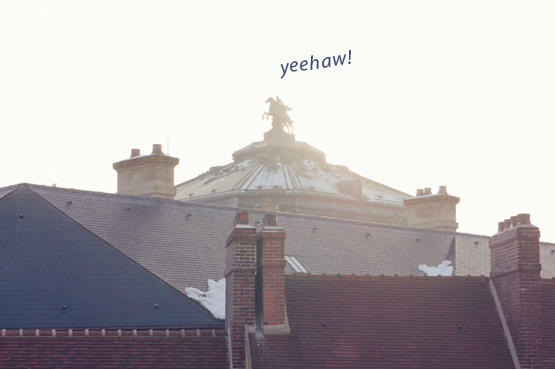 Auberge du Jeu de Paume /// 4 rue du Connétable /// 60500 Chantilly /// +33 (0)3 44 65 50 00.
* We stayed at the hotel and received a Spa treatment free of charge, but all words and images are my own. We had a fabulous stay :o)