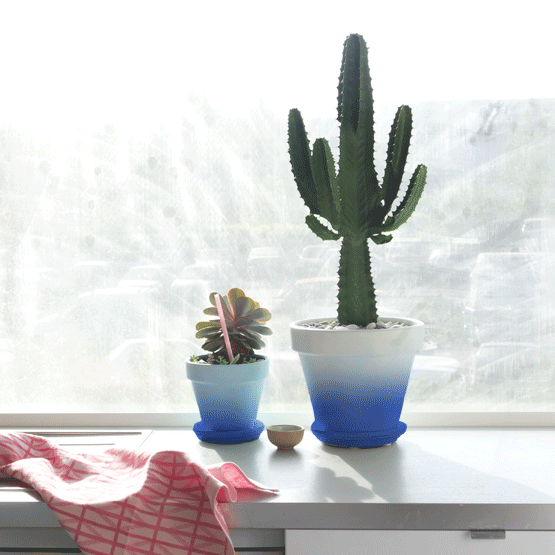 This month's Urban Jungle Bloggers topic is a tricky one for me: creative plant pots – how to dress up your plants. It's tricky because I'm such a Betty Basic! I love plain plant pots with basic shapes and one color. Igor and I shared a few of our favorite plant pots on Facebook this past week and it was fun to check out some less ordinary plant pots. The main reason I only use simple planters at home, is that my jungle is always growing. Friends & family offer me new plants, cuttings or seeds and I'm always in lack of more plant pots. So in stead of painting my plant pots, I decided to virtually decorate them to see what it would look like.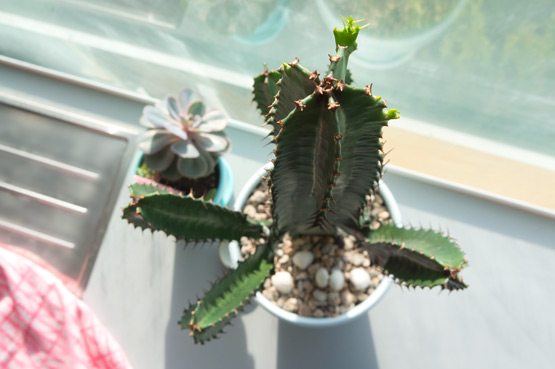 My Euphoria plant (which is actually not a cactus but a succulent!) makes me euphoric: I thought he died, but actually he's growing new spikey ears!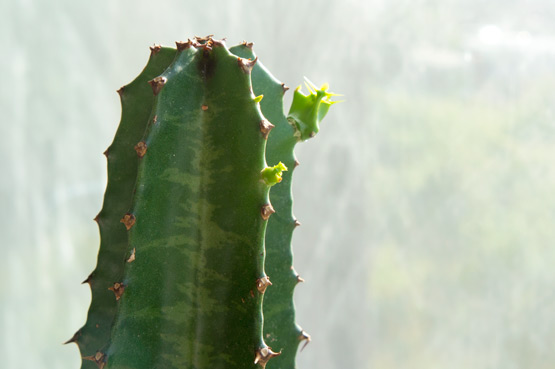 As you can see my favorite prickly pear started growing in 3D in stead of 2D so it became too voluminous for our kitchen counter top. But he seems happy in the sun in our cinema room too: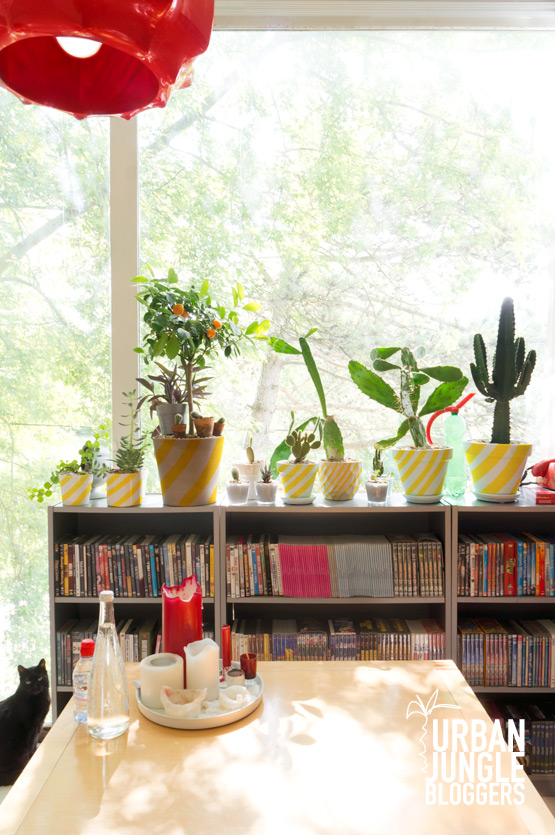 I really really really prefer my plant pots plain & simple, because my plants are the real stars: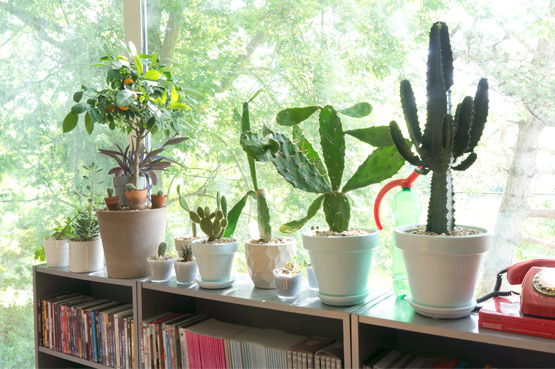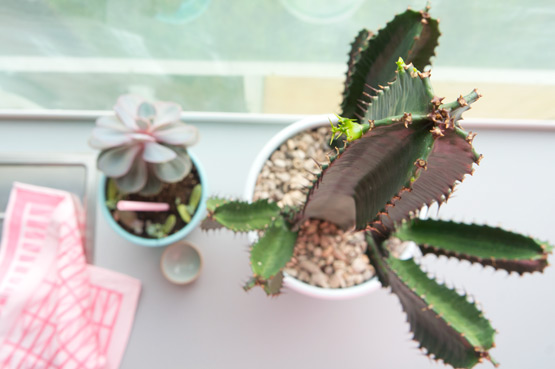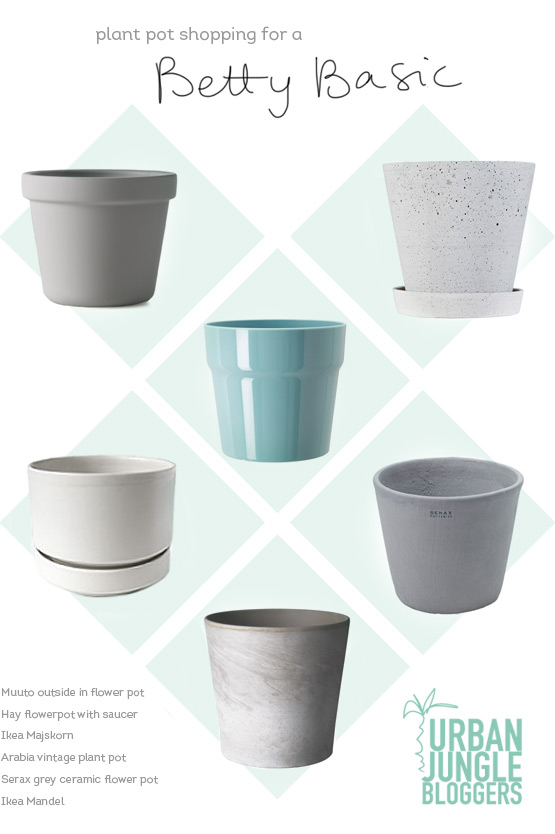 As a very subtle decoration I like to add shells from the beach (or other small objects, like Lego figures and baby succulents) to the little pebbles: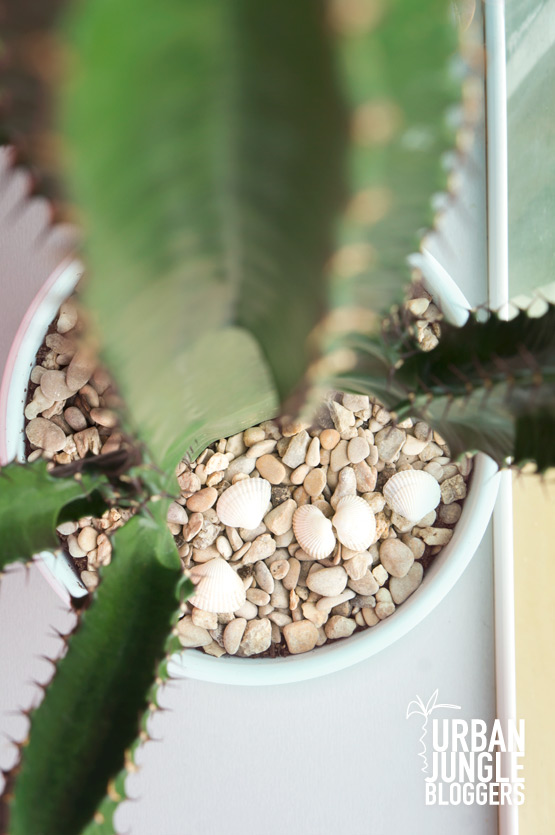 Urban Jungle Bloggers is a monthly series hosted by 2 bloggers: Igor (Happy Interior Blog) and Judith (JOELIX.com). Every month we share ideas to create an urban jungle through styling ideas, DIYs and green tips & tricks. You can find additional inspiration on our Urban Jungle Bloggers Pinterest board and keep up-to-date via our Facebook page. Want to join? Subscribe to our monthly topic newsletter or use #urbanjunglebloggers on twitter and instagram. Let's bring some green into our homes and blogs!

► For more creative plant pots also check out: Eclectic Trends /// Emilia und die Detektive /// Wanesia /// Mamlo Connection /// Style Space & Stuff /// Vivere a piedi nudi /// Colourliving /// It's nice here /// Makelight /// Pinspiration /// Mouseblossom /// Craftifair /// Look, Pimp your Room! /// La Madre Selva /// Junifaden /// IDA interior lifestyle /// Blog a Cavolo /// My home is my Horst /// Hipaholic /// Volle Lotte 1 2 /// Interiornovice /// Knobz /// Svala Design Studio ///