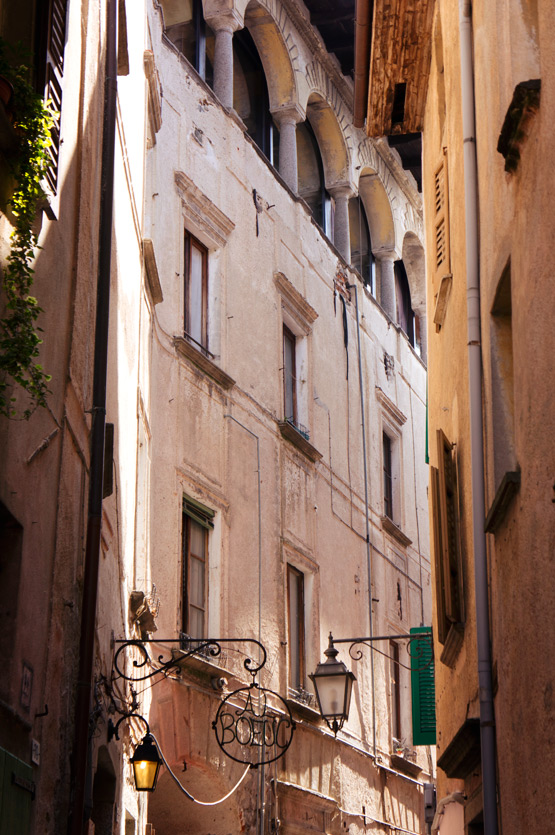 One of the things that I was looking forward to in Italy, was the delicious food. Not that I lack of delicious food here at home: we have so many beautiful French products and of course I have my own private chef. But still: Italian food also has a reputation 😉 Of course our lovely guide knew exactly where to take us for the perfect lunch. Nothing ultra gourmet or fine cuisine, but beautiful local products, wine from the next village and a friendly owner.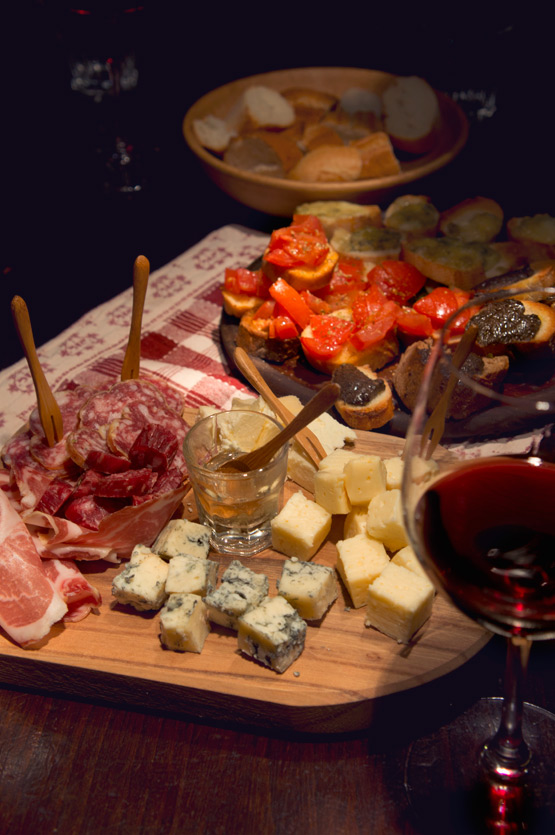 Welcome to Al Boeuc, a wine bar where they serve typical Piemontese food. We ordered a cheese & meat platter, bruschetta (toasted bread with different toppings like truffle & mushroom, radicchio cream and tomato & basil). And of course the famous Bagna Caöda: a hot dip made of garlic, anchovies, olive oil, butter and cream. You eat it by dipping raw veggies. Accompagnied by a fruity wine and nice conversations, this lunch was so so good!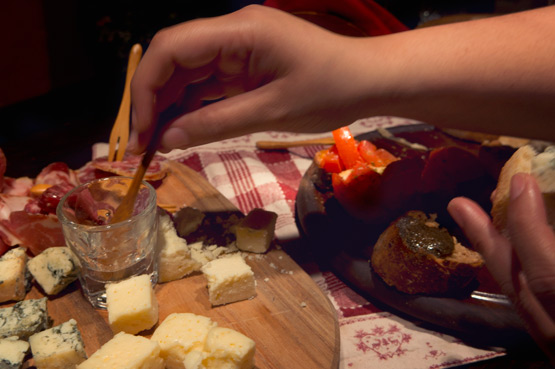 Al Boeuc serves simple and honest dishes and it's all very tasty. If you're ever in the Lake area, this place deserves your visit! Buon appetito!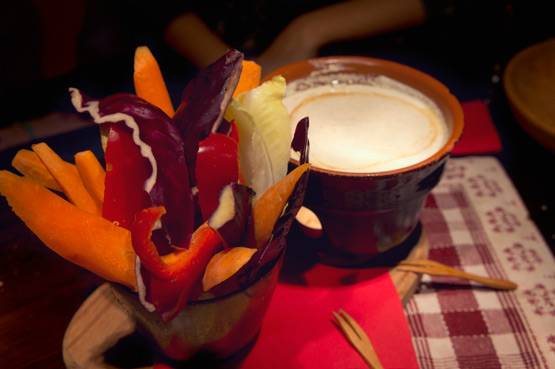 Enoteca Al Boeuc /// Via Bersani, 28 /// Orta San Giulio, Italy /// +39 3395840039
open every wednesday to monday from 11-15:30 and 18:30-01:00