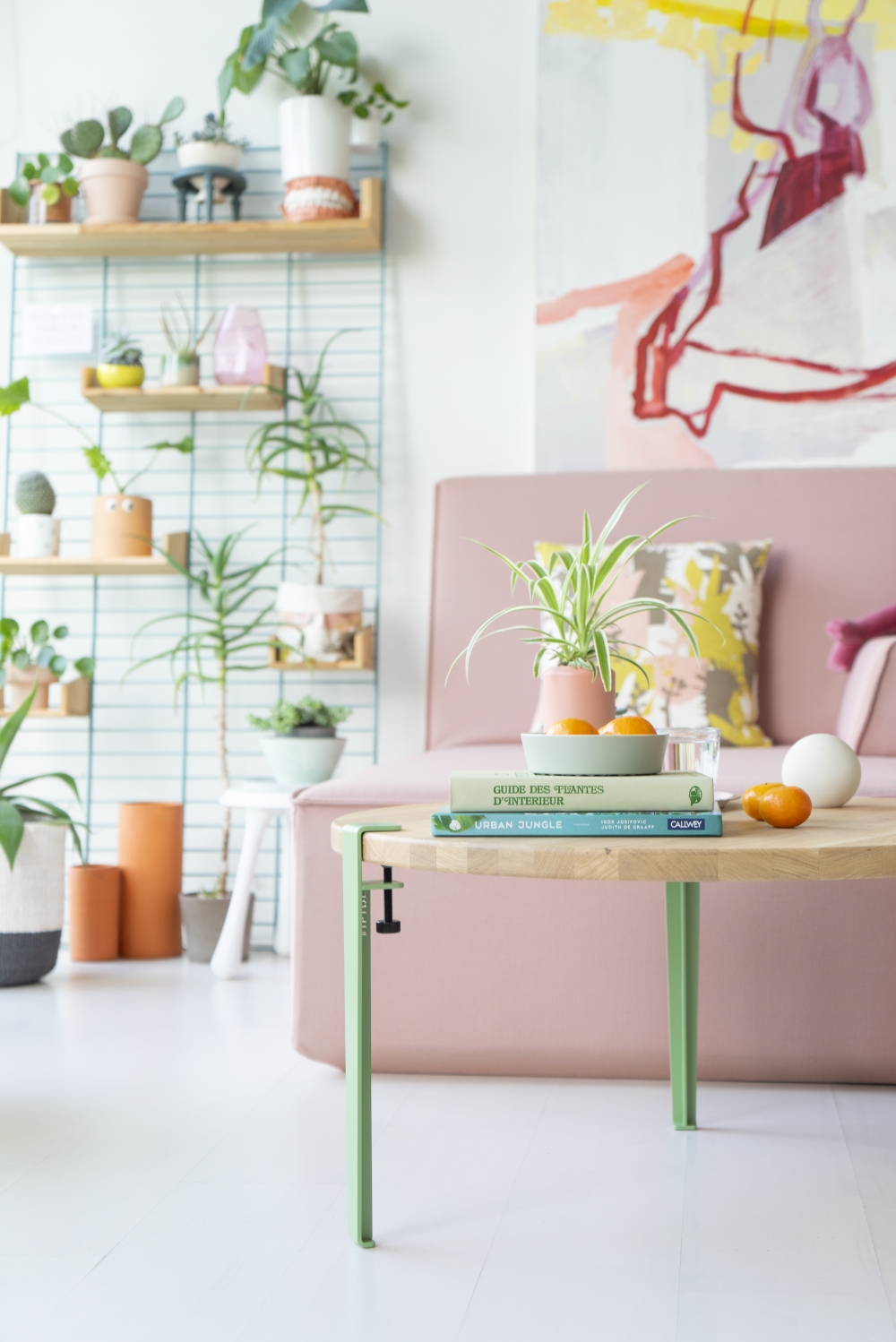 Somehow in the past weeks, our home turned into pastel paradise. I don't know exactly why it happened, but my eyes keep gravitating towards soft toned colors… pink, yellow, green! For now I'm sticking to furniture & accessories to update our interior, as our home is currently for sale, but I can't wait to work with more color on walls and floors in our future home.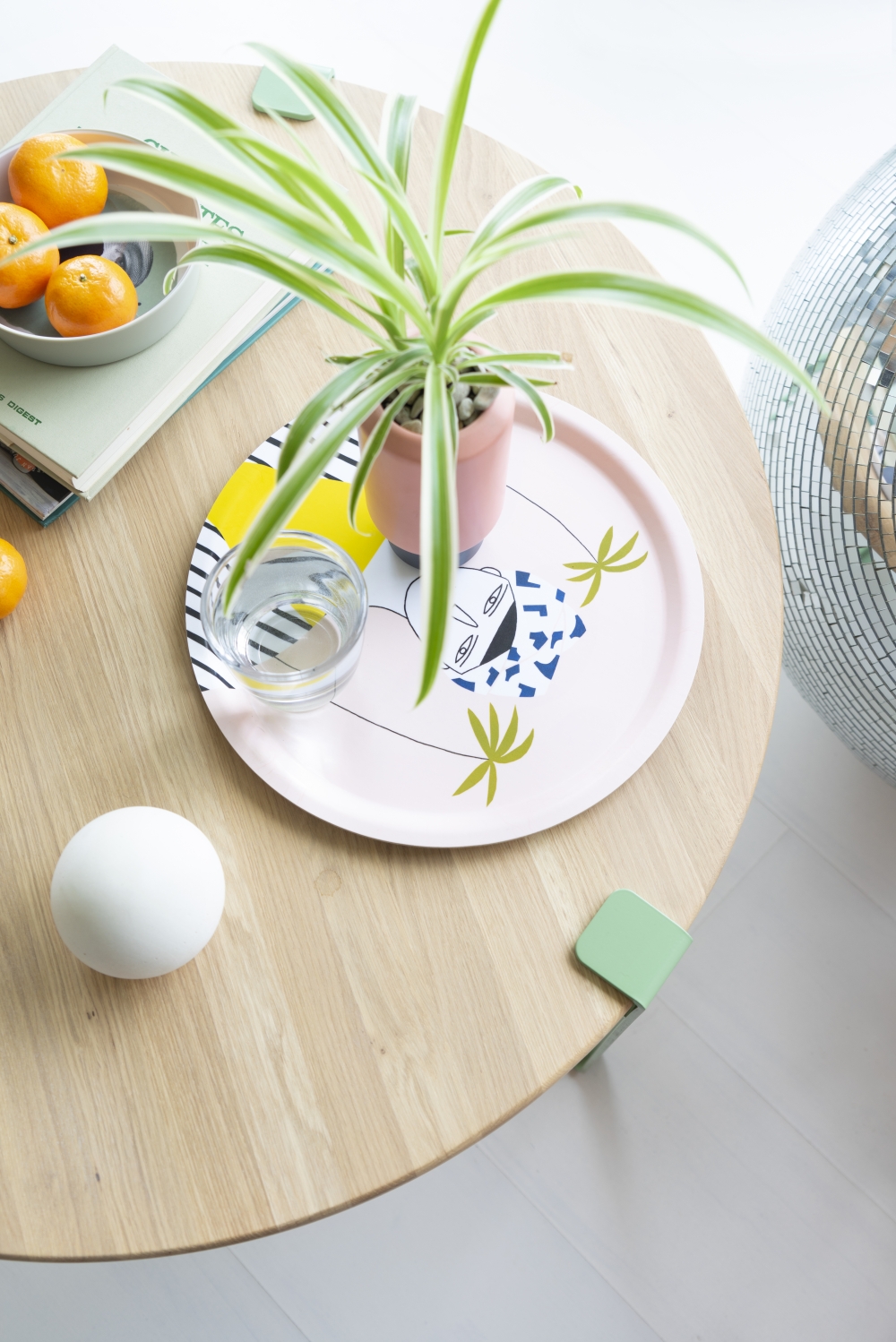 Ever since our new sofa from Cubit arrived, I was pondering on a cool coffee table to go with it. Our large rectangle coffee table looked too rectangular: we needed a rounder shape to soften the sleek lines of the sofa. I realized I could perhaps create a coffee table myself using the legs of the TIPTOE plant bench that moved in with us last year. But finding a nice circular piece of wood, acrylic, marble or concrete wasn't as easy as I imagined. And actually I really like the plant bench a lot and use it all the time. That's when I had a look at the ready-made furniture that TIPTOE proposes: instead of screwing the legs on a random piece of wood, you can order an entire desk, table, bench, or coffeetable with an oak wood or concrete table top.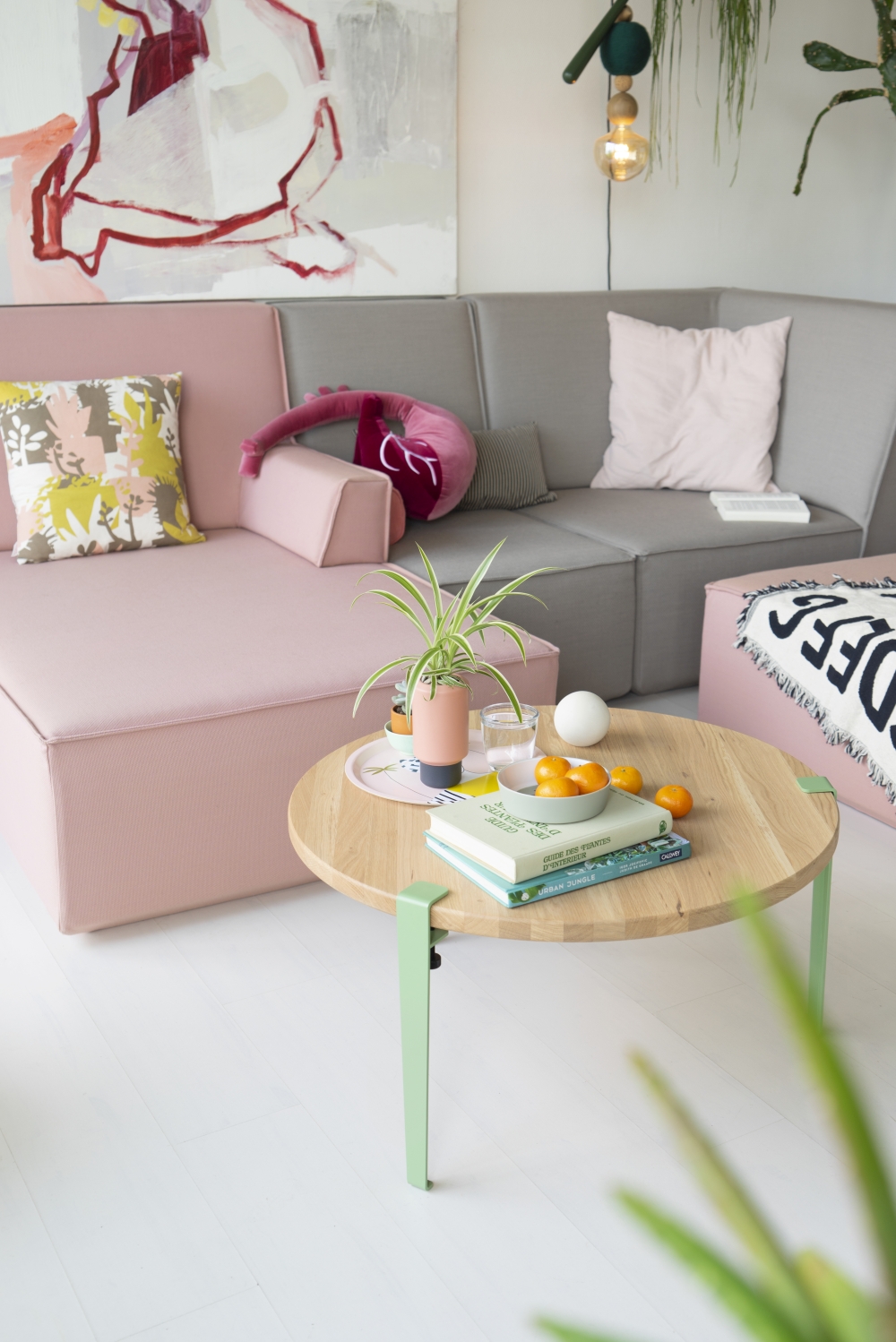 The Brooklyn coffee table has generous dimensions, it measures 80 cm in diameter and you can choose between from 8 fresh colors from the TIPTOE spring collection: bright yellow, dusty pink, pale green, a bright medium blue, wine red… and black and white of course. Vert Olivier green was my first idea: it matches the many many plants we have at home and doesn't introduce yet another color to our interior palette. Rose Cendre pink or Jaune Cobalt yellow could have worked too.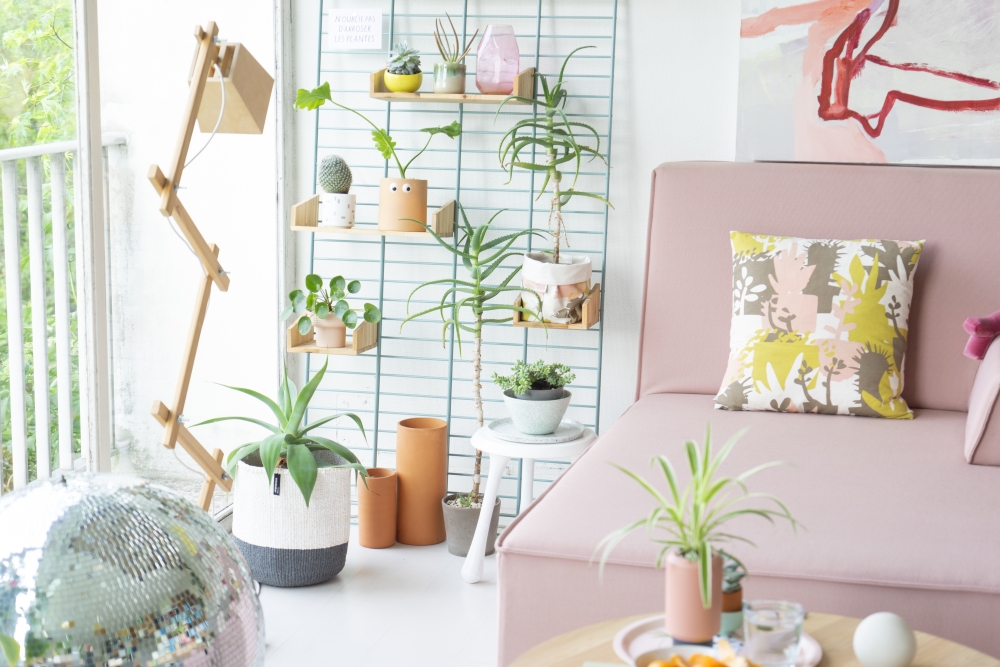 The Vert Olivier green even matches Dwjareb's eyes: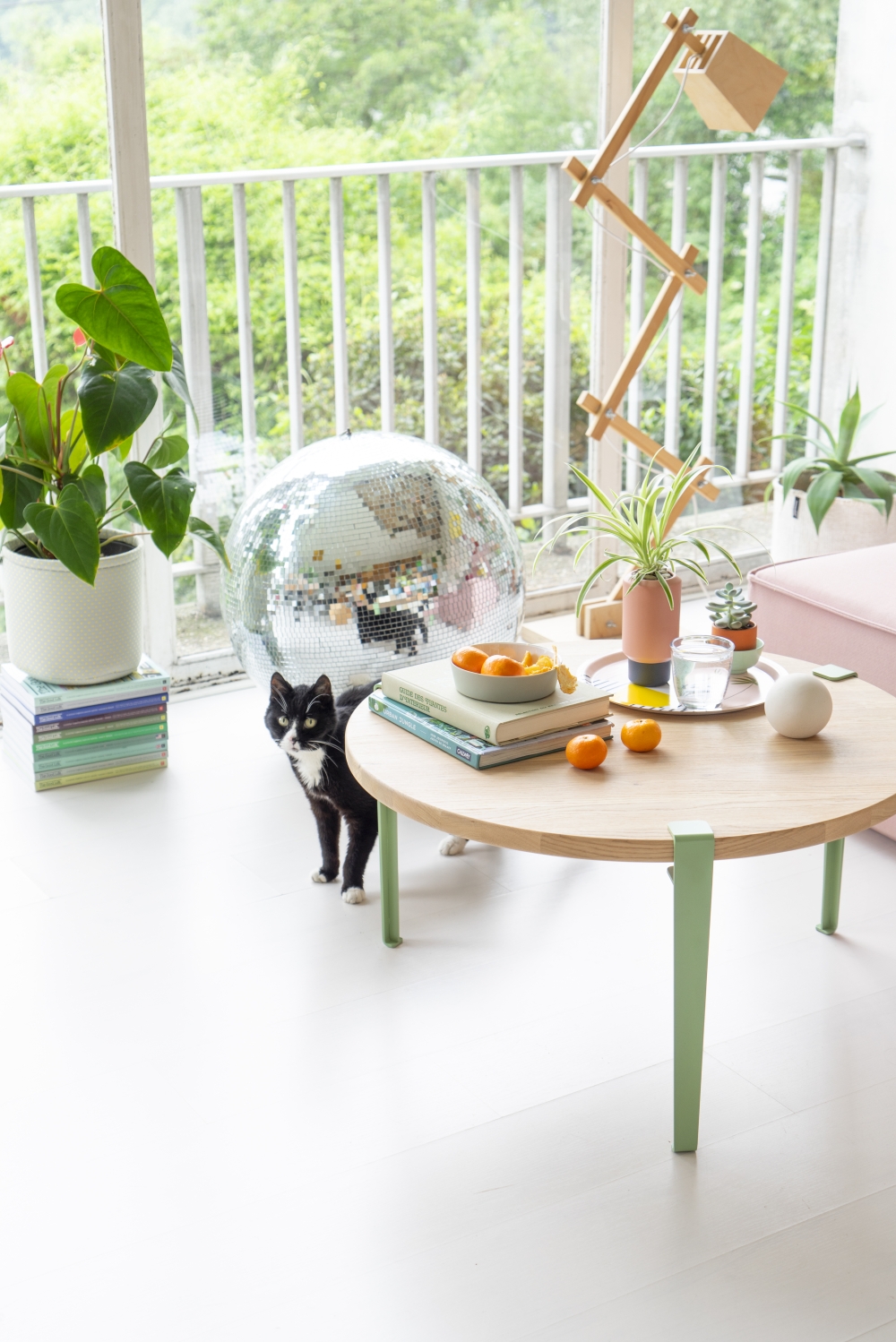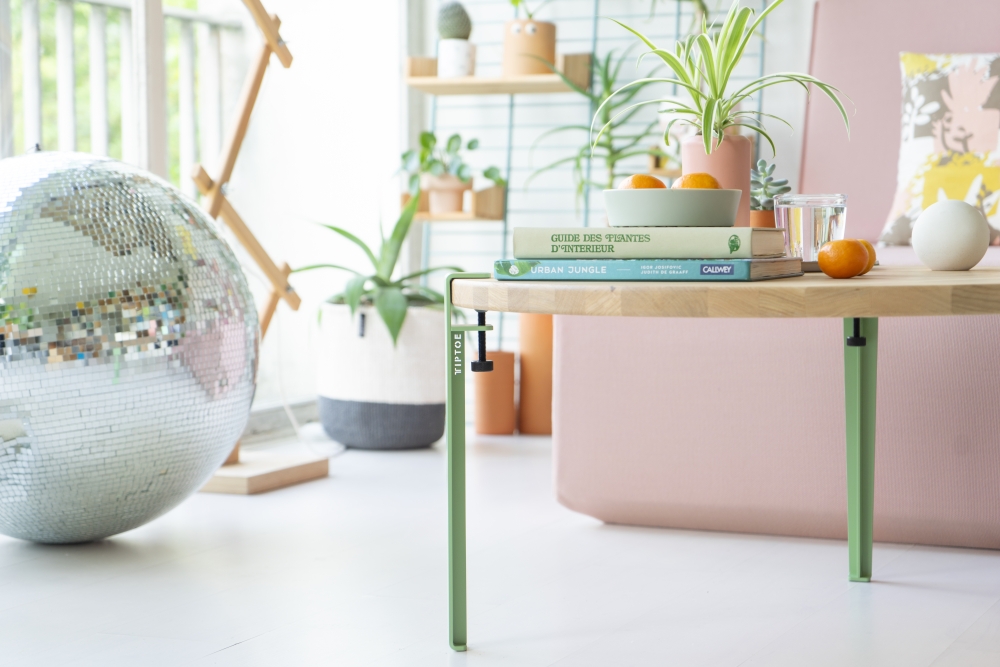 Round shapes soften the look of our very sleek sofa: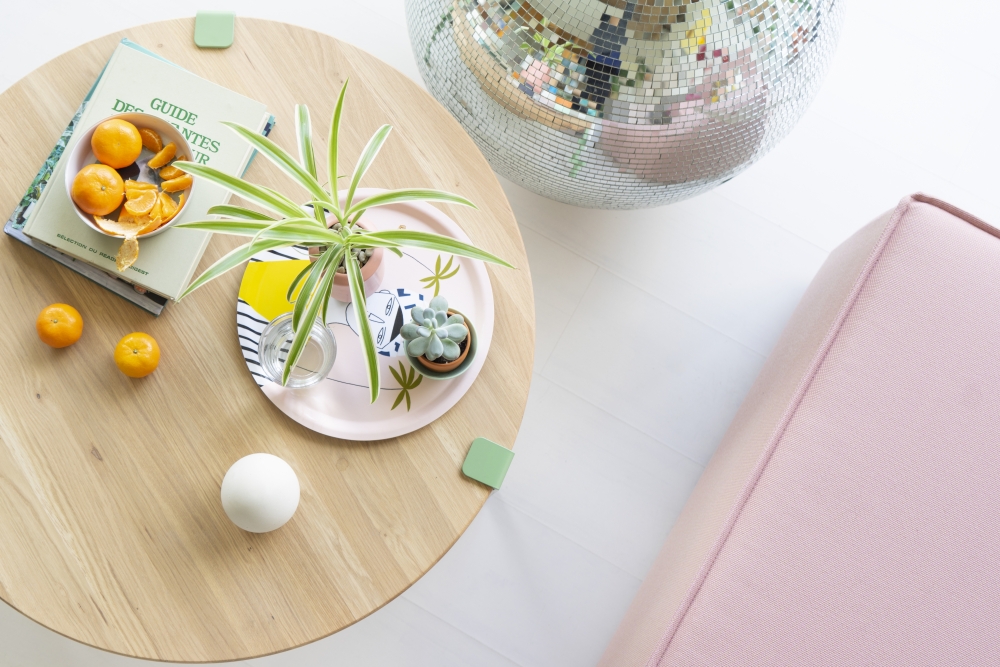 It's all in the details: the TIPTOE legs are made of laquered steel and you basically screw them onto the oak wooden table top yourself. It's super easy, and the legs are non slip which allows you to dance on the table without falling over: the disco ball is already waiting for you 😉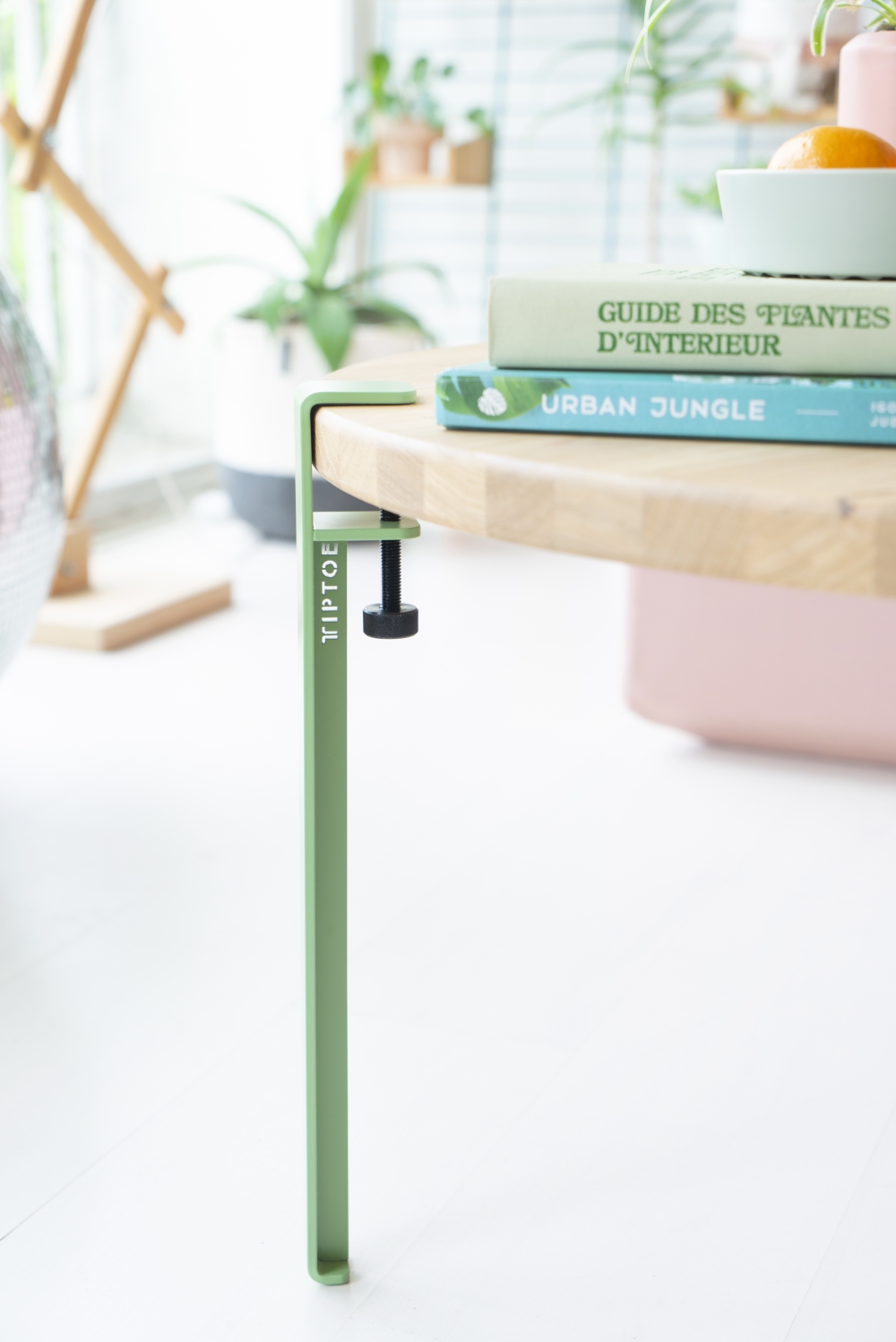 Oh and what's on a coffee table besides drinks, snacks and plants? Some magazines or books. Currently on mine: a vintage plant book (I admit: mostly for its lovely color) and our Urban Jungle book that just came out in the 9th edition and is being translated to 5 additional languages!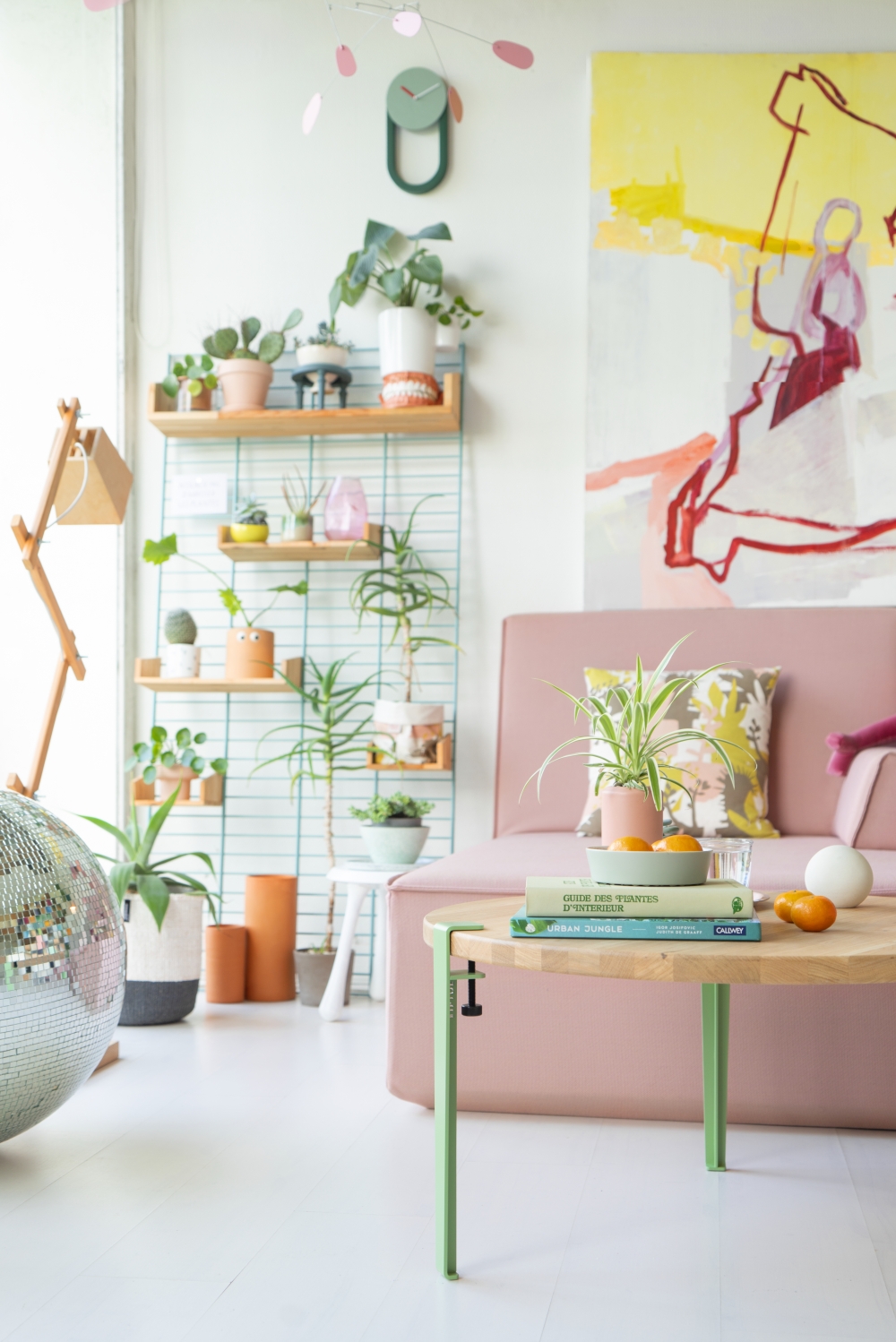 This blogpost was created in collaboration with TIPTOE. They kindly provided me with the coffee table, but all photos, opinions and words are my own, as always. Thank you for supporting the brands that keep JOELIX.com going!