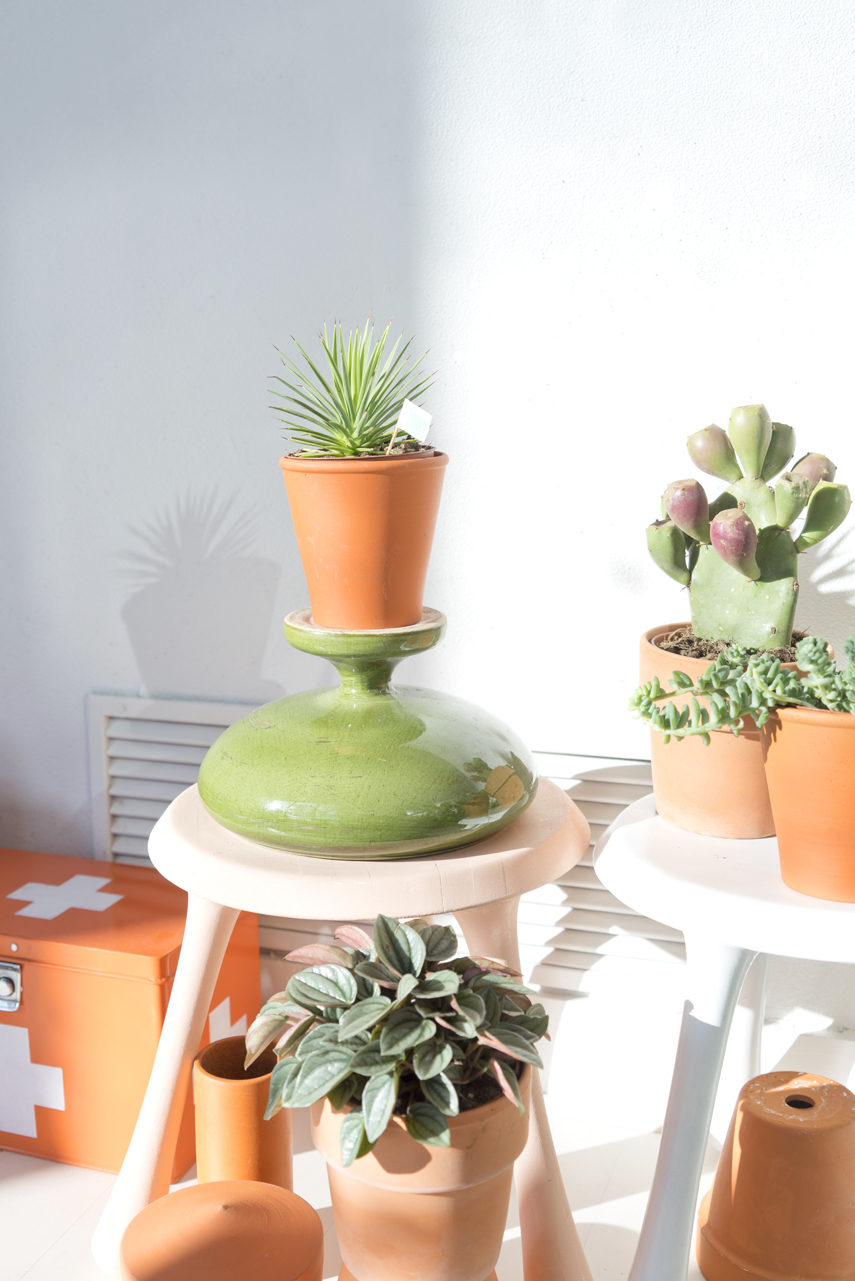 Where do you buy your plants? Have you ever bought plants online? It's always a bit of a suspense, right? Depending on where the plants come from: will they survive the trip? What will they look like? Are they carefully wrapped?
When ordering flowers or plants at Bergamotte there is no suspense. Here in France they are very well known for their fresh Parisian flower bouquets that you receive in a beautiful flower box. They deliver all flowers in 2 hours in and around Paris and the next day in the rest of France. So when Bergamotte asked Urban Jungle Bloggers to create a mini plant collection we knew they would "rock" the delivery part.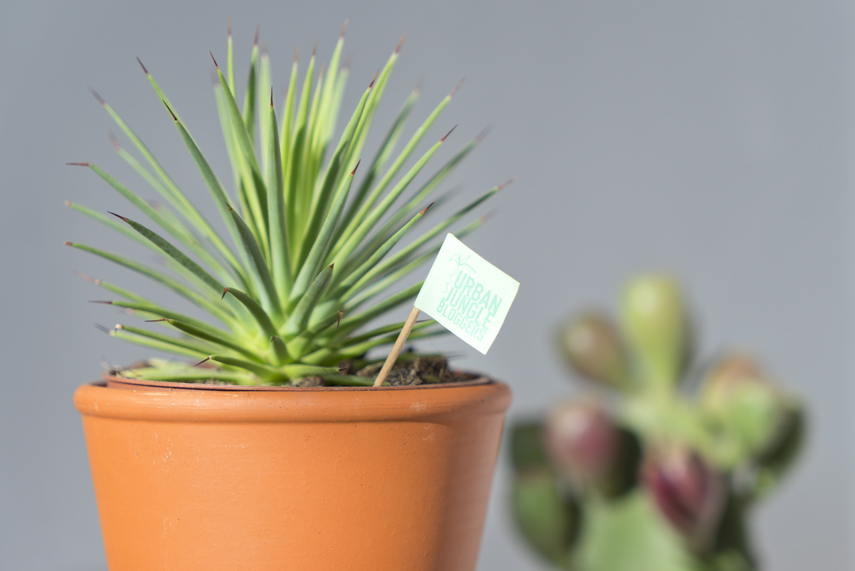 We choose four sturdy plants for our little jungle called Oaxaca. First is this spiky punky agave Nana (with its little UJB flag) which is probably my favorite. Althought I also realllly like the Opuntia ficus: I can't wait for spring and higher temperatures so that he will start growing like mad. At least that's what Opuntia usually do: they grow fast! And that's also why they are considered weed in some places in the world 😉 Opuntia ficus grow fresh figs that you can eat, called "figues de Barbarie". They usually have a very mild taste but their colors are amazing: yellow, greenish, red or pink!
Wally quite likes the Peperomia plant, but not enough to eat it… which is quite surprising, because he loves to nibble on juicy leafy plants.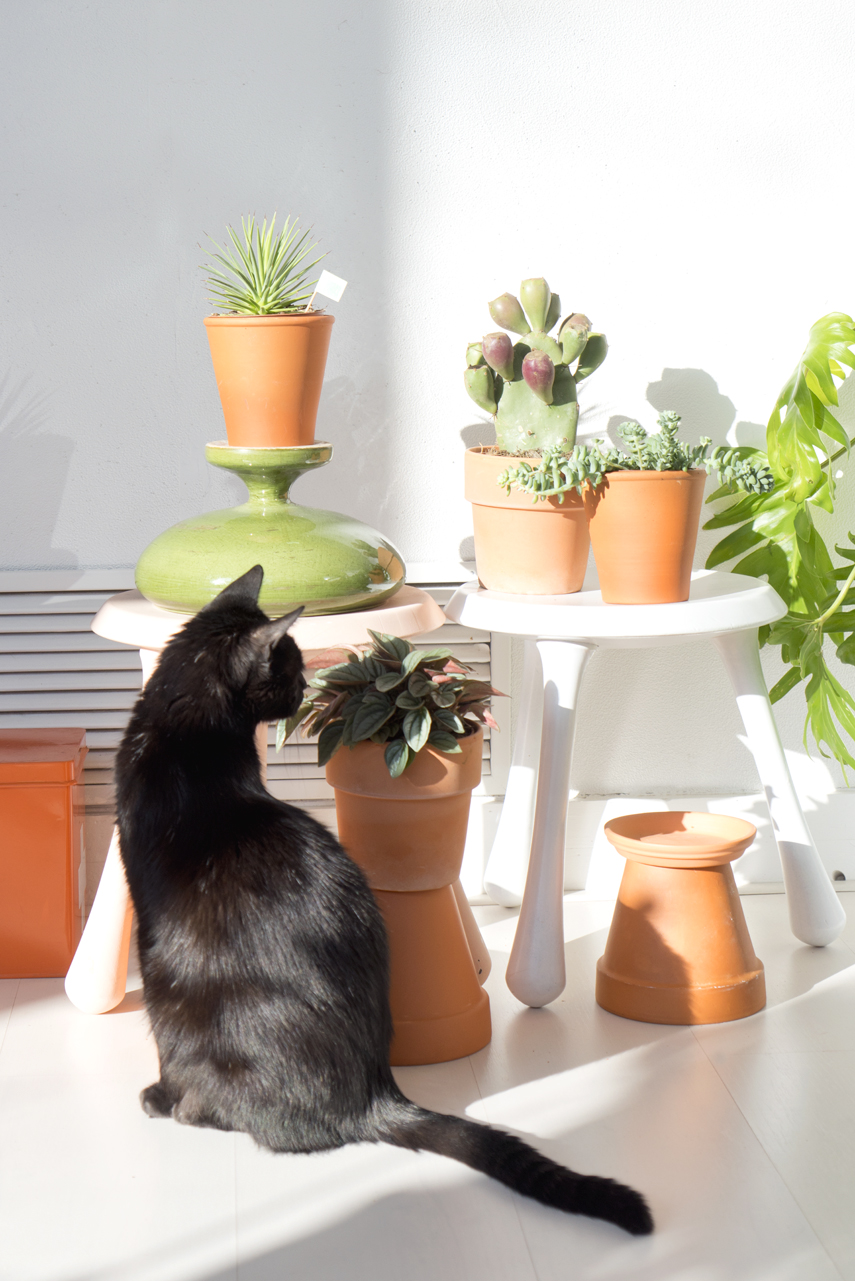 Our Bergamotte x Urban Jungle Bloggers mini jungle comes in basic terracotta pots which blend in with any kind of interior style and match with other shapes of terracotta pots. Terracotta pots are also a safe option for your plants: if you overwater the pot will suck the water out of the soil and the excess water evaporates. Which is good for most succulents and cacti: they don't like wet feet and thrive on a little bit of draught between waterings.
One of my pet peeves with houseplants is that I hate (yes! hate!) plastic terracotta colored pots. The French have a fantastic name for the pots that cover those ugly grow pots: a cache-pot. It hides those ugly grow pots. I must admit that I hate these grow pots so much, that I usually plant my plants directly in the cache-pots with a layer of pebbles on the bottom if the pot has no draining holes. And even though I like basic terracotta pots, I repotted the four plants from our Oaxaca urban jungle yesterday because I had a few pots that needed a new plant 😉 Check my Instagram to see what they look like now!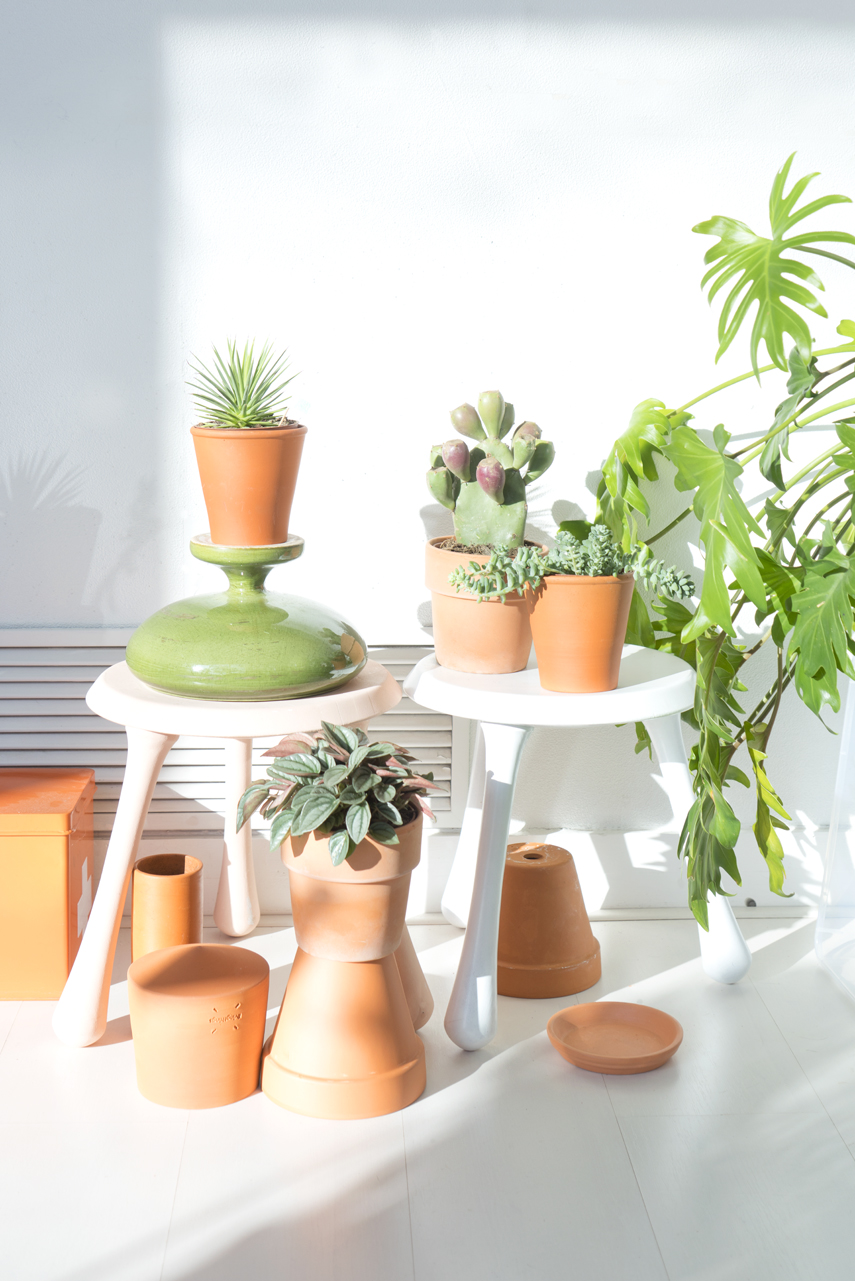 Donkey's Tail, Sedum burrito, Sedum Morganianum… beautiful names for a very cute succulent with lots of small bubble leaves. They are rather fragile, but the cool thing is that when a leaf falls off, they'll soon grow new roots and leaves!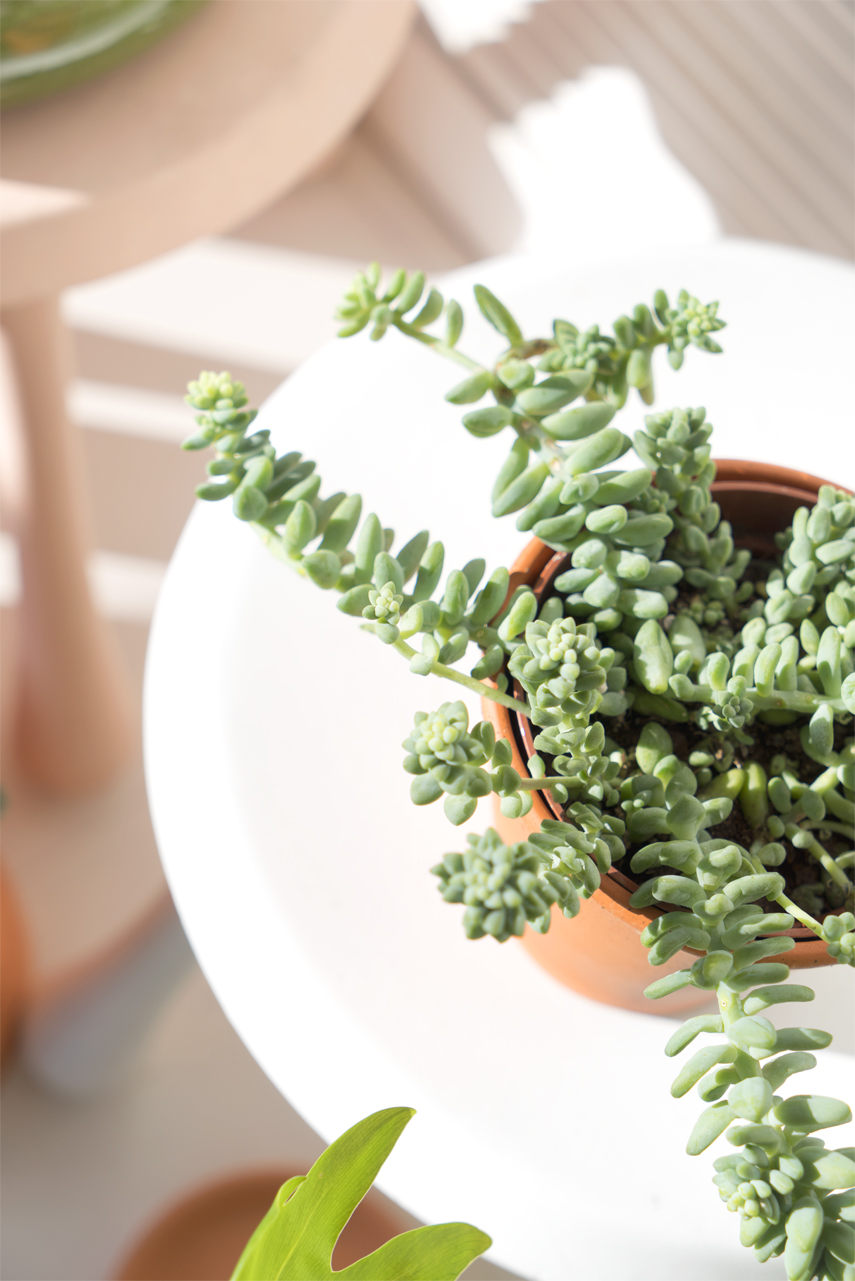 What do you think? Have you ever bought plants online? If you live in France, check out Bergamotte's collection of plants (and flowers!) and get yourself a mini jungle 😉 It's an easy going and easy growing selection of plants that are perfect for beginning plant lovers, or that will extend your ever growing urban jungle.
Have a great weekend!