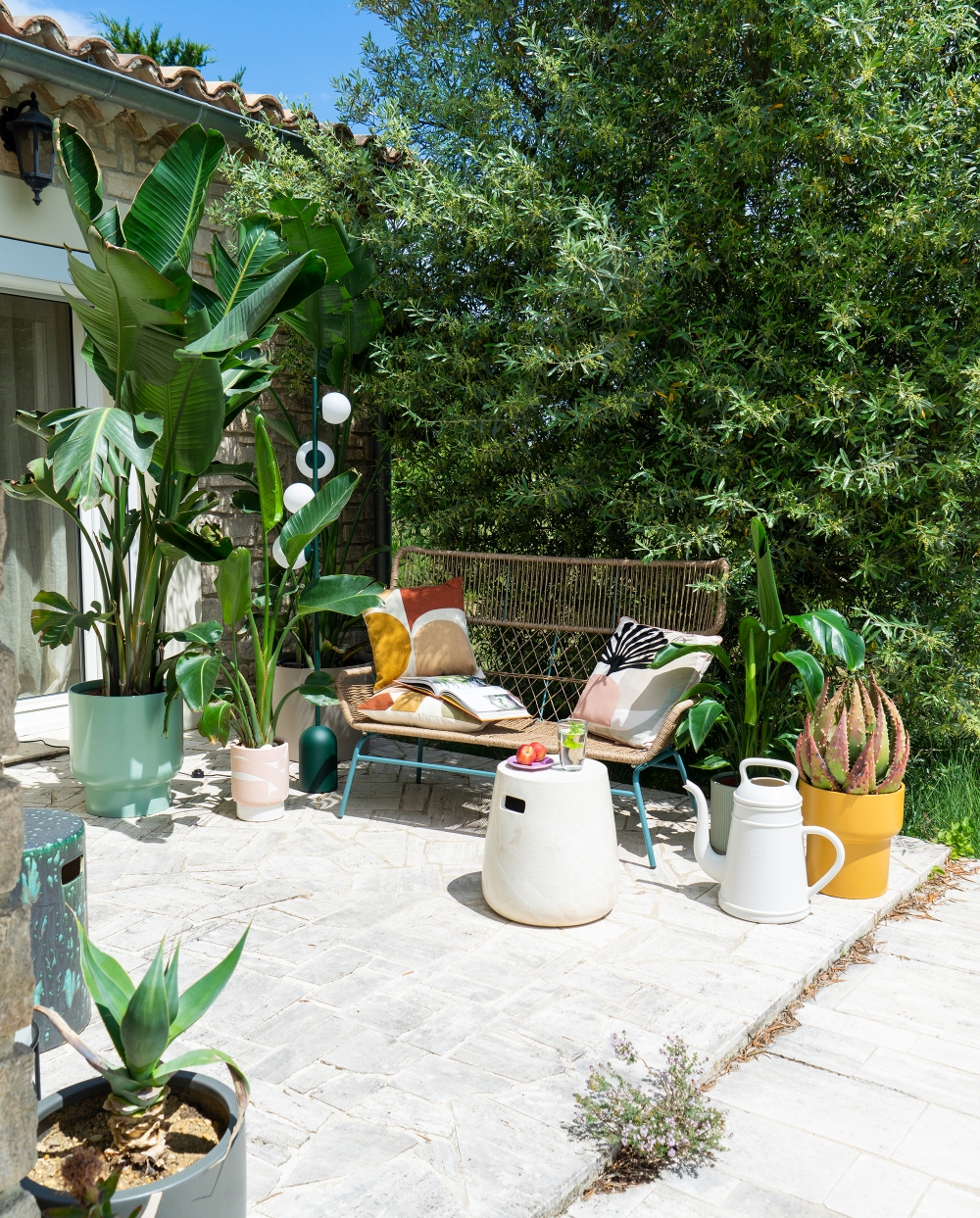 Do you ever bring your houseplants outside? In our previous home I never did that, it was too much of a hassle, the cacti were already in full sun in front of the 3m high bay windows. But now that we have a terrace and a garden, we have space to let them enjoy the sunshine. However, moving plants from an indoor situation to a full blown South of France spring sunshine situation, is tricky. Some of the agaves and aloe that I placed outside when we moved here, had a tough time adjusting to the new light conditions and turned red and/or grey and some even didn't make it. If you move plants too quick from an indoor space it causes them stress and can even result in sunburn, just like for us humans.
So instead, don't do like me but move them gradually to your terrace or balcony. Cacti, succulents, and leafy plants like palms, banana trees or Strelitzia love being outdoors. Let them acclimate to the increased light intensity outside by placing them in a shady spot during the day and if needed, bring them back inside at night. After one or two weeks they will be ready for some balcony bliss. You'll see, they'll grow extra fast with more light and maybe even reward you with some flowers! Make sure to keep your watering can at hand, because with all that extra sunshine they need more water and some plant food too.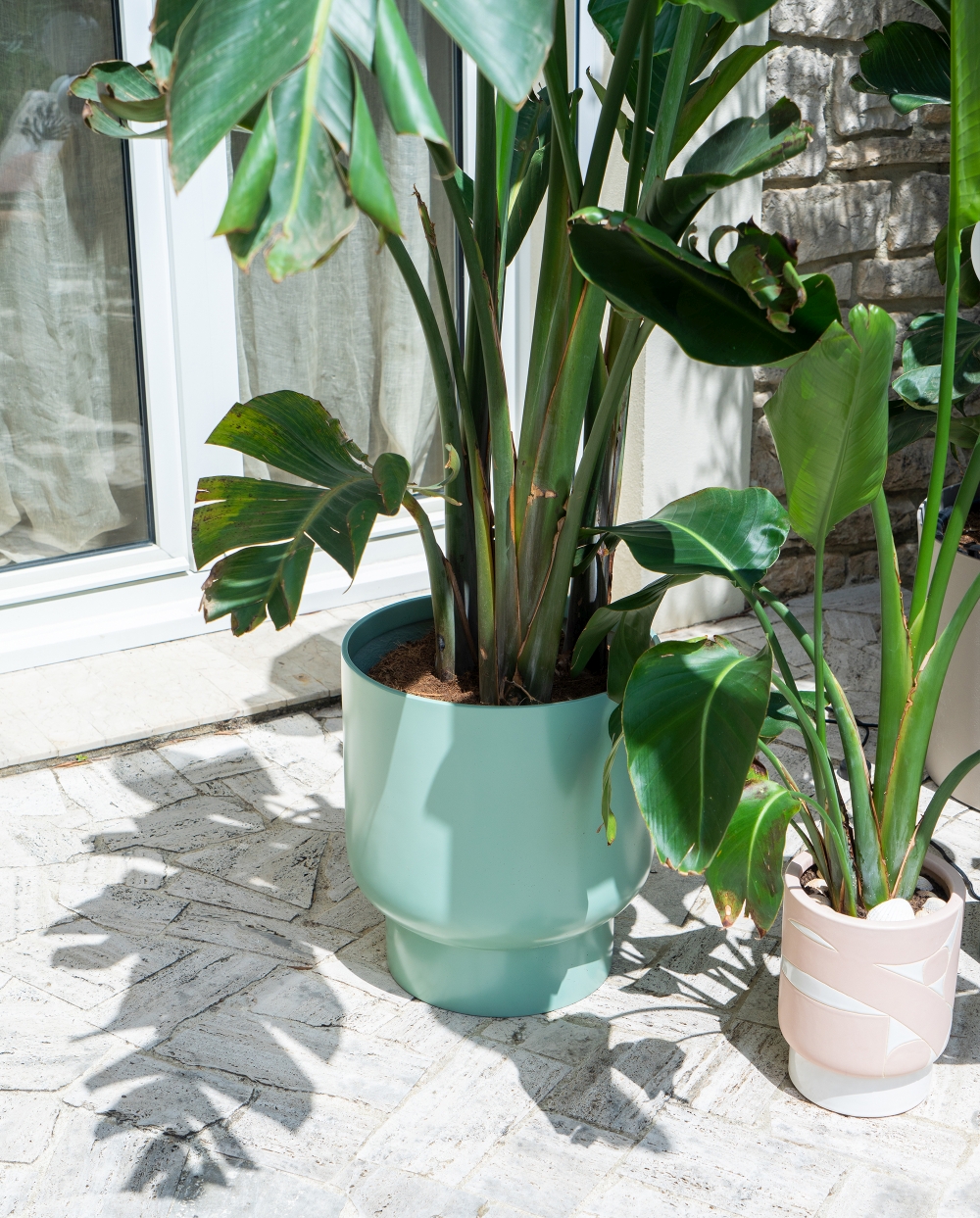 Below I'll share some extra tips, some of which were also published on MADE.com to make your outdoor space extra cozy and green. For full disclosure: MADE.com kindly sent me a selection of their products to use on the balcony. You'll see their XXL pots, planters, stools, pillows and outdoor furnishing are pretty cool. It is always a challenge to find large plant pots that look good and not too basic too and I think these are bold and beautiful.
Go big or go home. A small plant in a small pot looks even smaller on an outdoor terrace or balcony. Choose extra large pots, like the Isola and Shalin pots, paired with oversized plants to give your space an instant jungle look.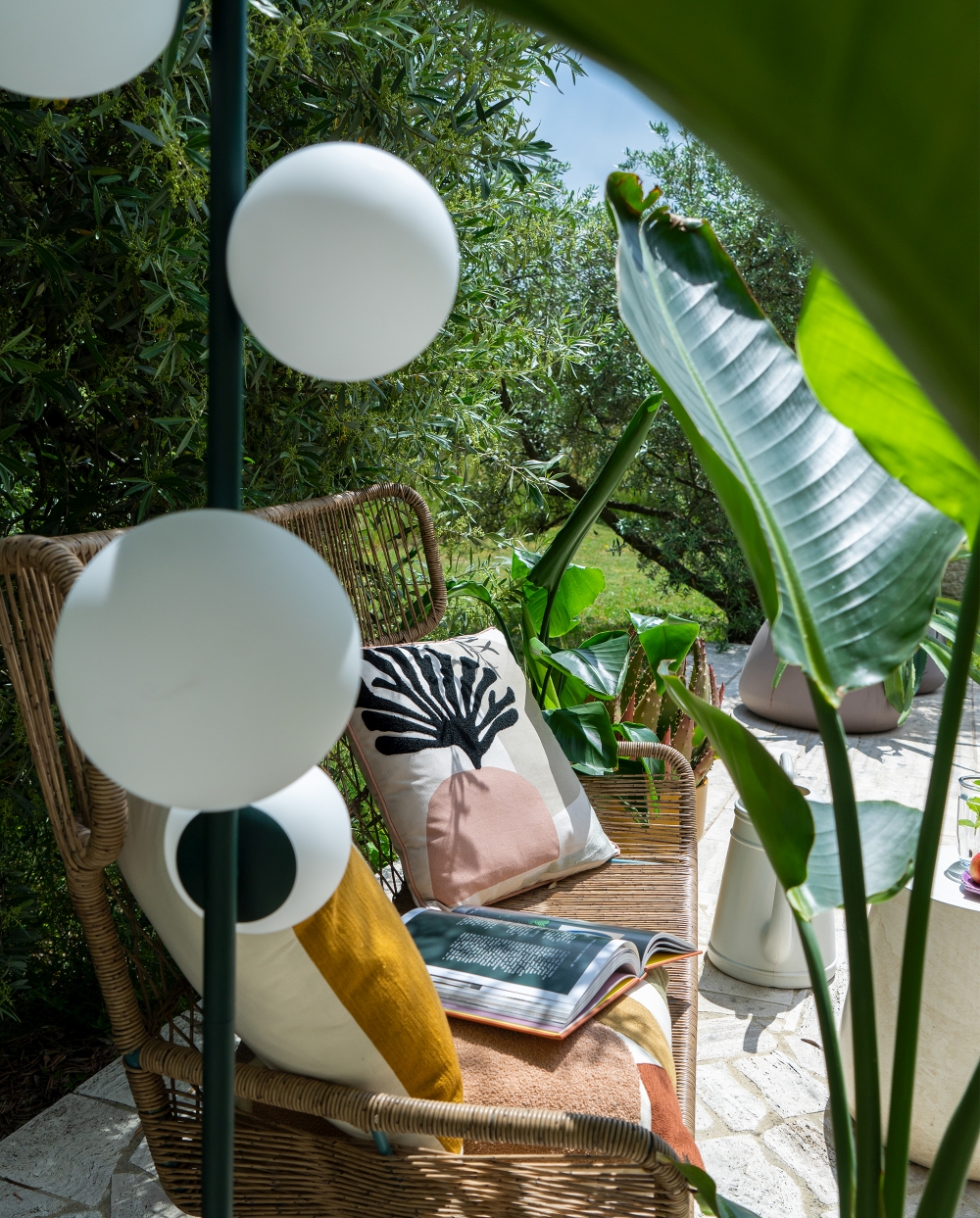 Pillows with leafy patterns, like the graphic Onadowan pillow designed by Rebecca Hoyes, add a botanical touch without adding more plants.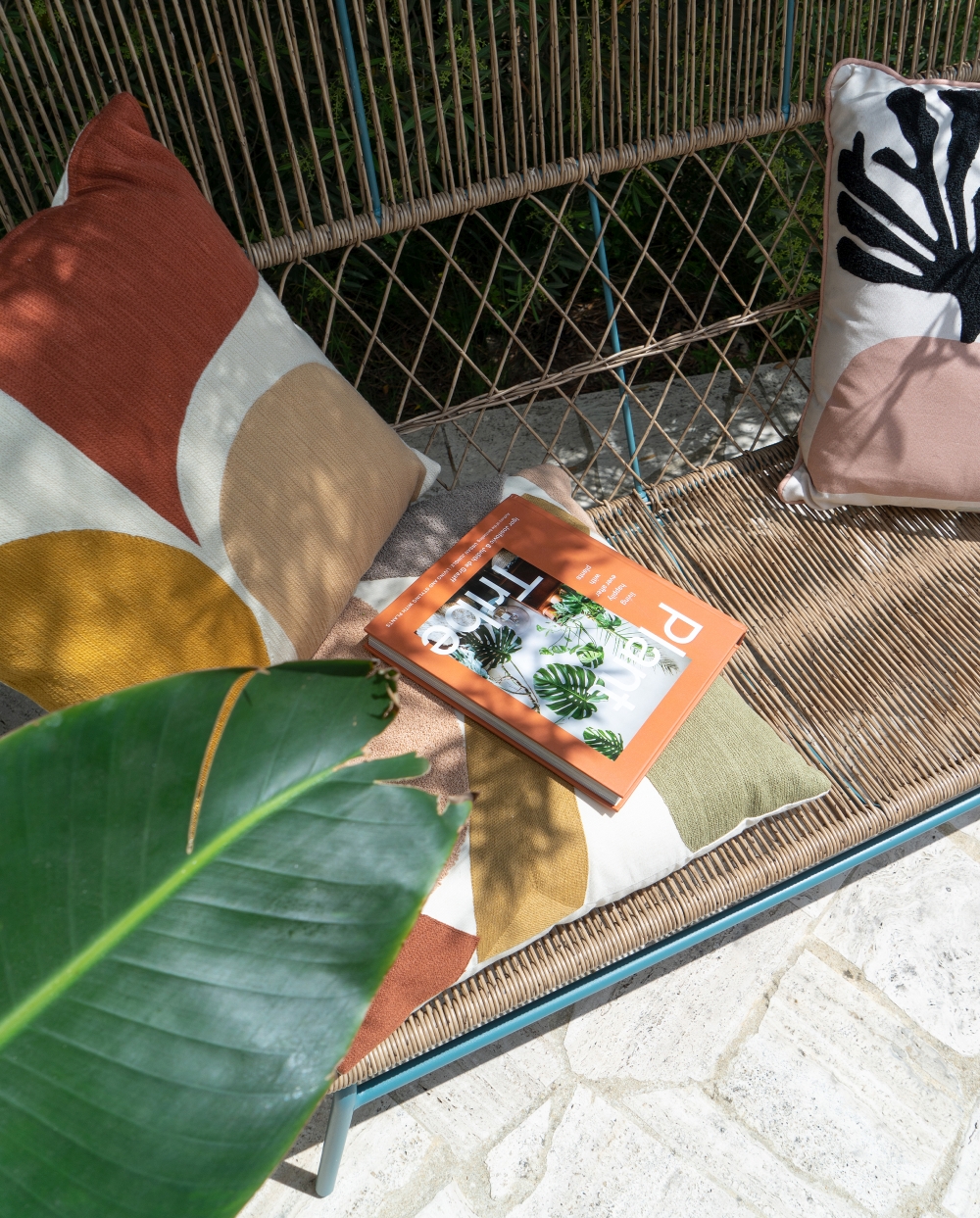 Add lighting. To be able to spend the evening outside after sunset, I moved the Vetro lamp from the adjacent bedroom to the terrace. It blends right in with the dark green leaves of the Strelitzia plants.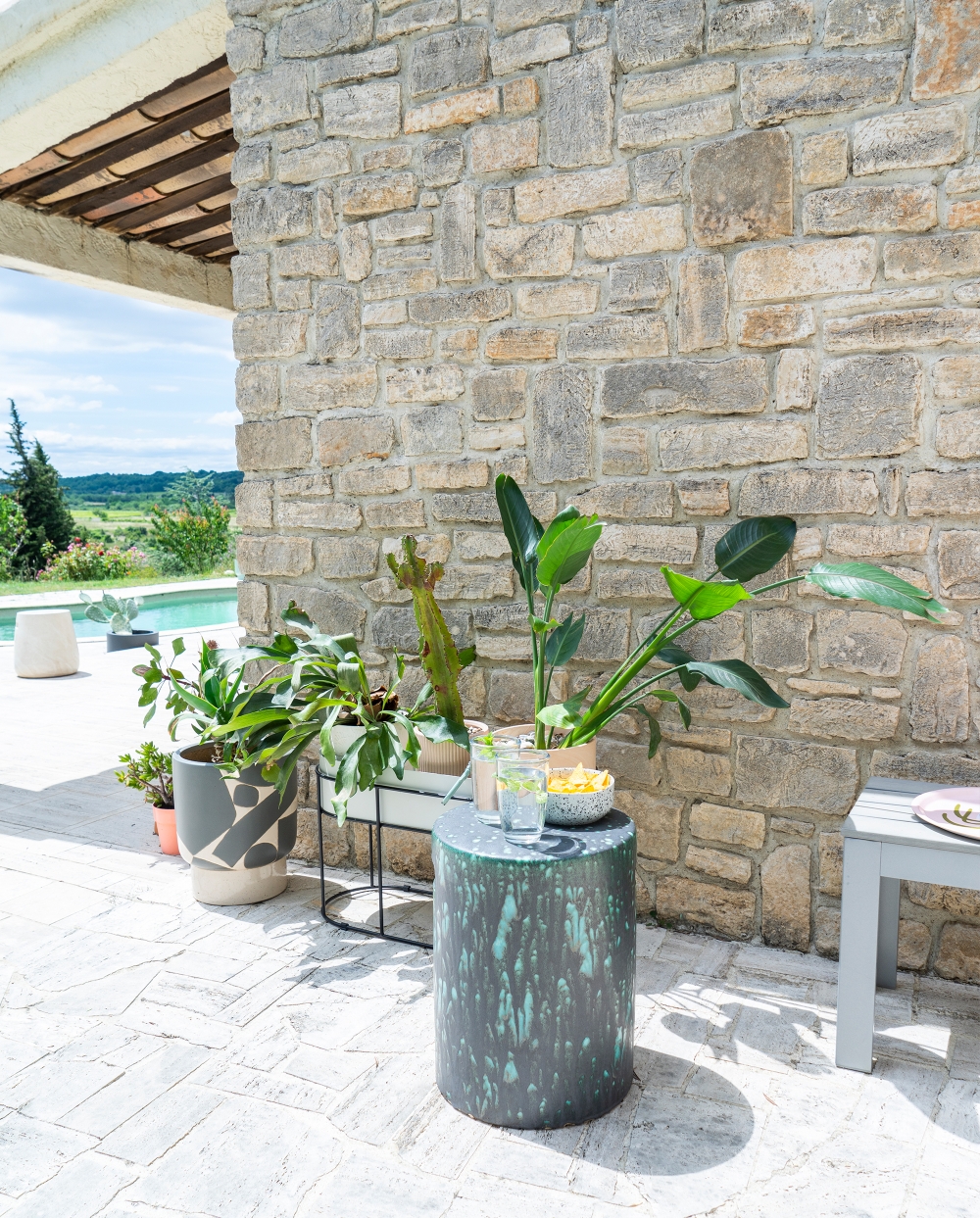 Mulitfunctional stools are your best friends. Use them as extra seating when you receive guests, transform into tables for cool drinks and snacks or turn them into plant stands. Both Edson and Sacha are easy to move around with their handles, Sacha is even made from ceramics, just like plant pots.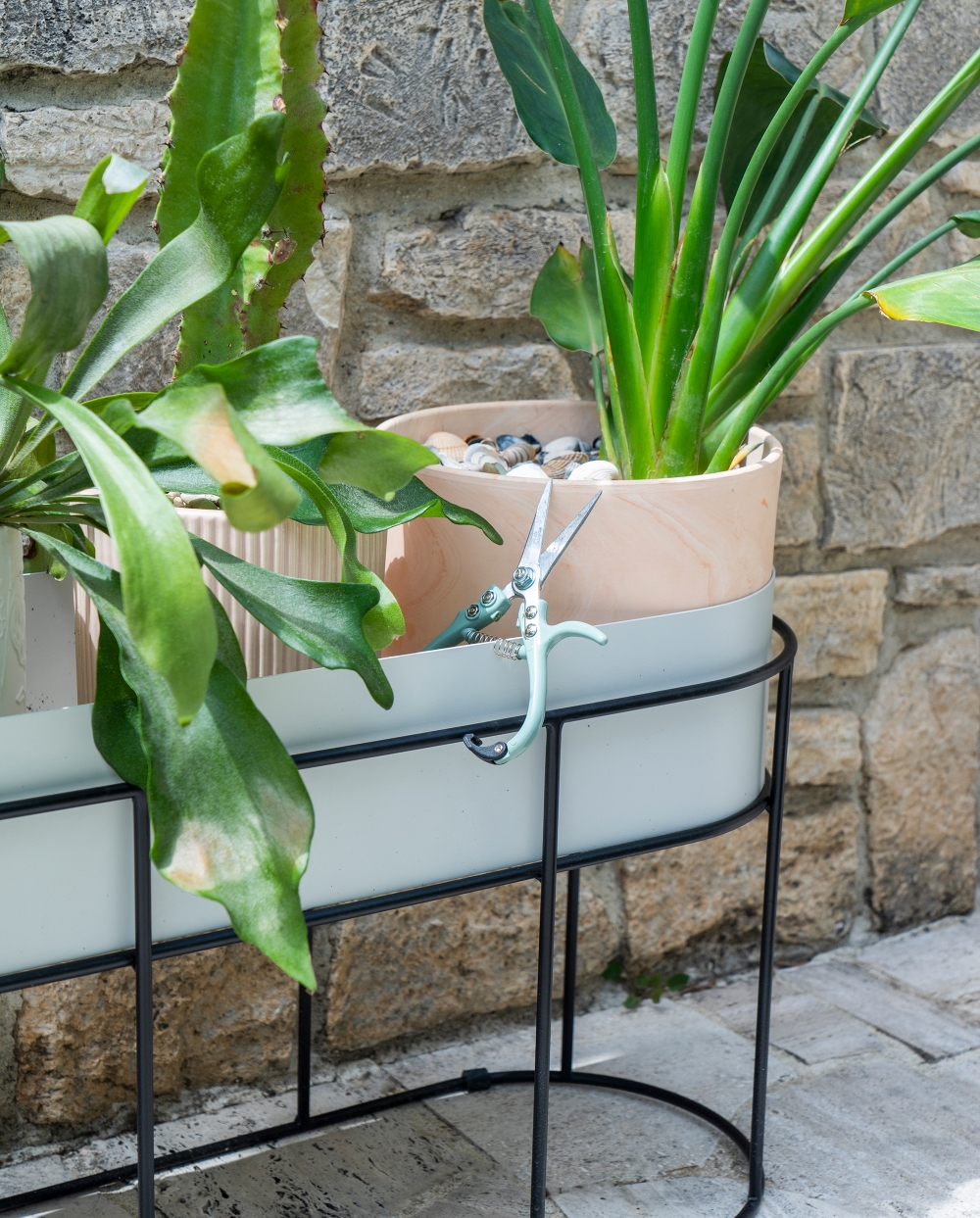 No need to buy extra plants for your outdoor space. Place your houseplants in a larger plant stand (like this one). It allows you to water them easily and move them back inside at the end of the sunny season. You can even hide your pruning scissors between the pots.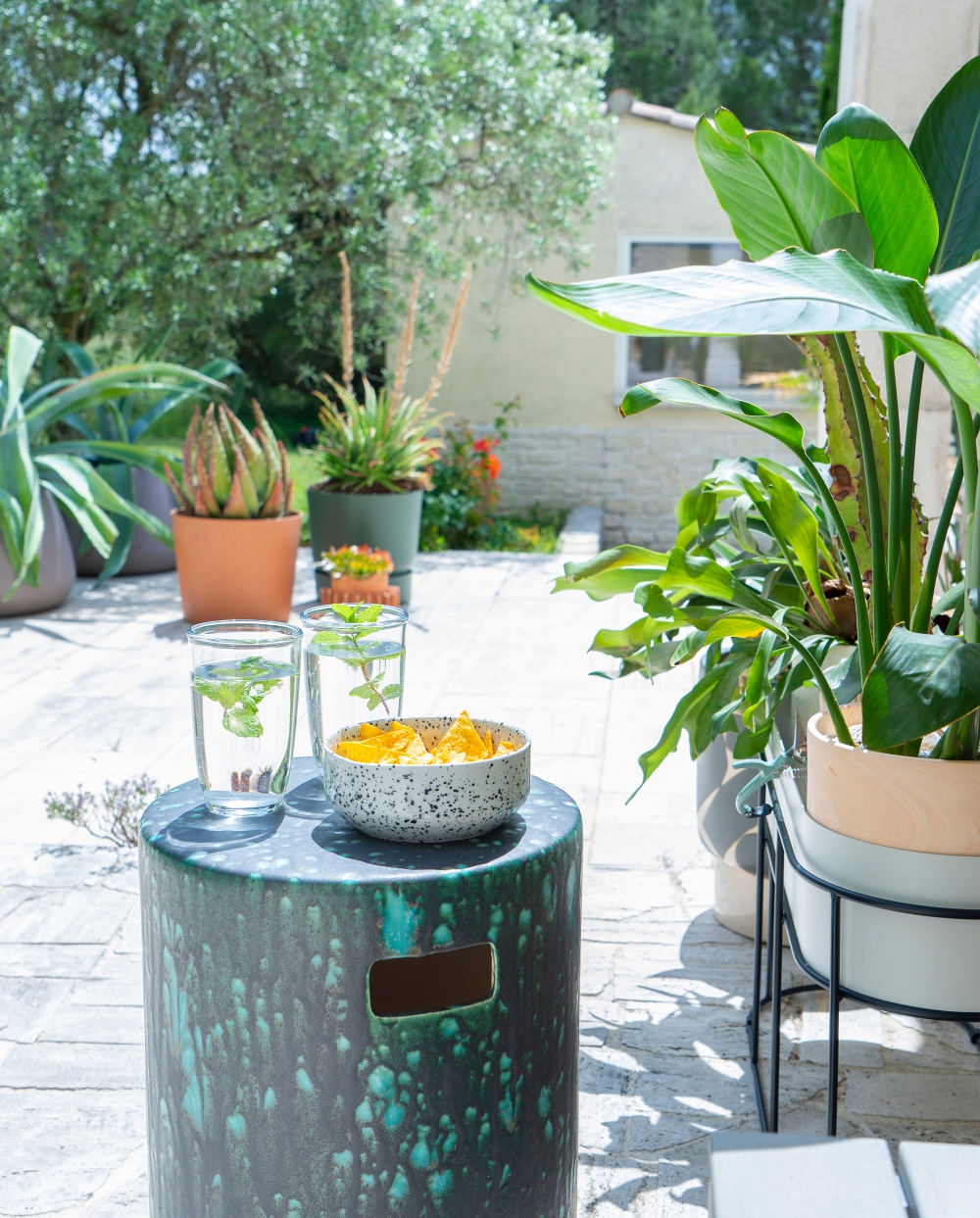 Prepare yourself a refreshing mint tea (or a homemade mojito!) with mint from your own balcony, sit back and relax with your favorite plant book and enjoy your lush oasis!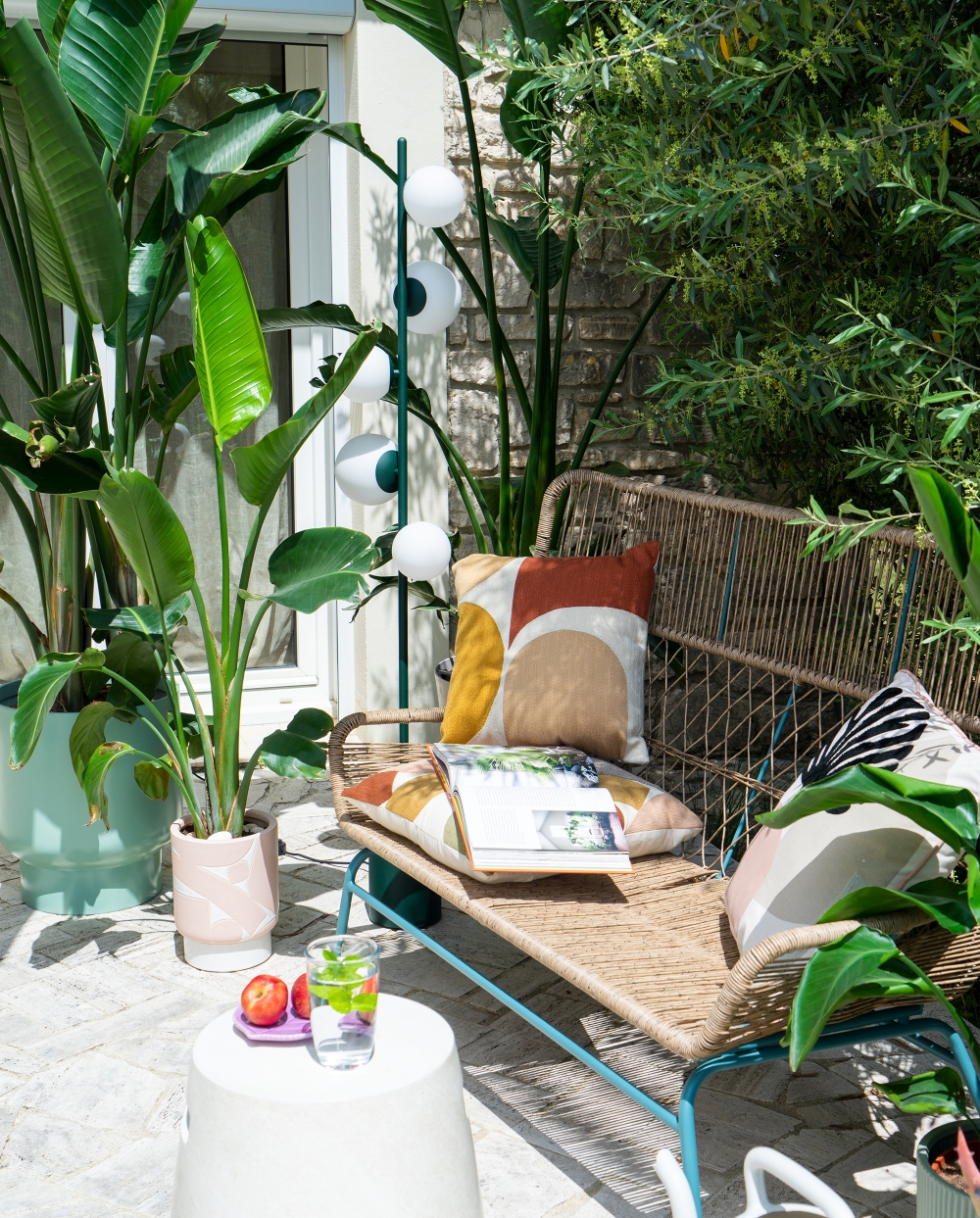 Plants featured: Strelizia augusta, Strelizia nicolai, Strelizia reginae, any kind of palm tree (Kentia, Areca, Livistona, Chamaedorea), Banana leaf plants (Musa tropicana, Musa acuminata, Musa dwarf cavendish), Crassula ovata, Crassula hummel, Aloe vera, Agave attenuata, Agave americana.
I shared these tips and more on the MADE.com website, under Style Tips. You can find them here.