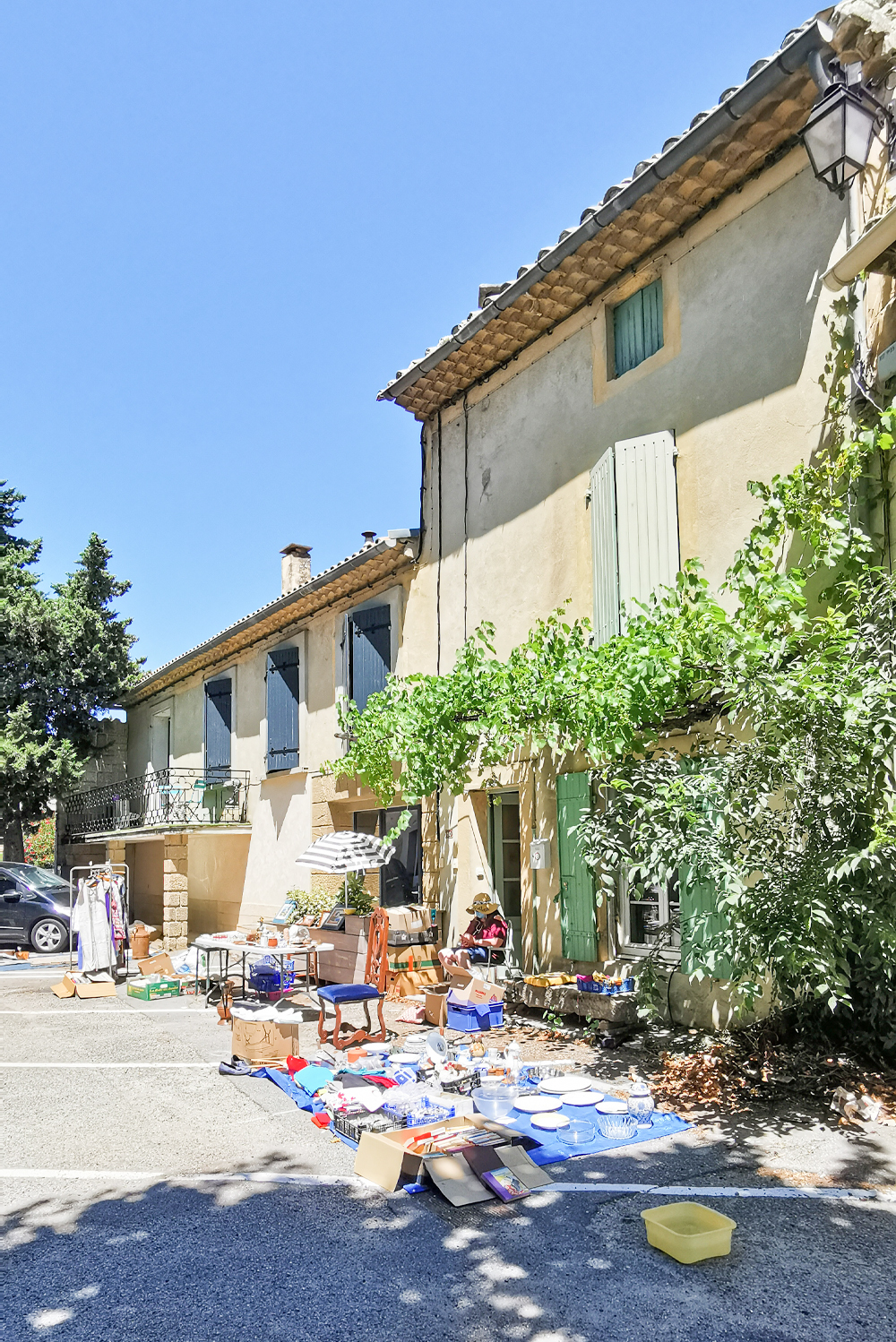 Thrifting, second hand shopping, fleamarkets, vide-greniers, brocante markets, garage sales, vide-maison, antique shopping, braderies…. or junkhunting as I like to call it. The joy of browsing through other people's stuff, whether it's nearly new, vintage or just plain old, and hearing the Stories behind the objects and negotiating the price. For as long as I can remember I love collections of eclectic things: nicely curated in "concept-stores" or design shops, but also in thrift shops or second hand markets. Here in France we're really spoiled with weekly fleamarkets, a lot of Emmaüs shops, recycleries, resourceries and antique shops where you can find really cool furniture, ceramics, stools, jewelry, clothing, footwear, toys, tools, lighting, books… During the spring (april-july) and fall (september-october) seasons we tend to visit one or more fleamarkets on Sunday and usually I'll share my finds, or just the trip in general, in Instagram stories. Especially now that traveling is not as easy as before, it's nice to show and share a little bit of our neighborhood. The comments are always so fun, sometimes they even make me regret buying something that was actually really good (and on occasion I manage to find it again after a while, like the blue jug!). But the most asked questions are: where can I find those fleamarkets and shops? How does it work? So here we go with my ultimate junkhunting tips for France:
The difference between a Vide-grenier, Brocante, Braderie, Vide Maison, Marché d'Antiquités, Déballages, Emmaüs, Recyclerie, Resourcerie
All of these words are mixed up all the time and seeing a sign with Brocante is not a guarantee for "private sellers only" or good antique finds. But my experience tells me this:
• A vide-grenier litteraly means "empty the attic". This is where the private sellers, usually people living in the village or city sell their stuff. In more urban areas this often means a lot of kids' clothing, toys and real "junk", but it's also where you'll find the best bargains and sometimes really good surprises.
• Brocante is a second hand market. Mostly outdoors, but sometimes in sport halls. It's usually a mix of private sellers and pro sellers that sell either cheap plastic stuff or, more rarely, antique or vintage dealers.
• On a braderie local shops and artisans sell their goods for reduced prices, but sometimes it's paired with a little fleamarket, food trucks, live music, a merry-go-round or fishing ducks.
• A vide-maison (litterally "empty the house", like a garage sale) can also be really interesting: most of them are near a vide-grenier, where they're just "too lazy" to setup a stand on the curbs. But you also find them in the countryside, always worth a look when you pass by.
• On a marché d'antiquités you find mostly pro sellers with antique and vintage items. Prices are higher, the quality of the goods is higher, and negiotiating is key.
• And déballages is a generic term to all of the above, the unpacking of goods.
• All over France you'll find Emmaüs shops, where you can donate items that you don't use anymore or buy all kinds of items like furniture, clothes, toys, home goods and more. The proceeds to help combat poverty and homelessness. Find the shops by searching for Emmaüs near you on Google maps. Or search the map on the Emmaüs website here.
• When you find a Recyclerie or Resourcerie shop, you know you are in for a treat. They're both pretty similar: you can buy second hand items and proceeds go to their business which often helps people to reconnect with the workforce, or help people in need. These shops are true treasure troves and rather inexpensive. If you find one near where you live/holiday: go often as new items come in daily. But also remember: like at Emmaüs shops: don't bargain. Prices are low and items are fixed, cleaned, repaired and stocked by their workers.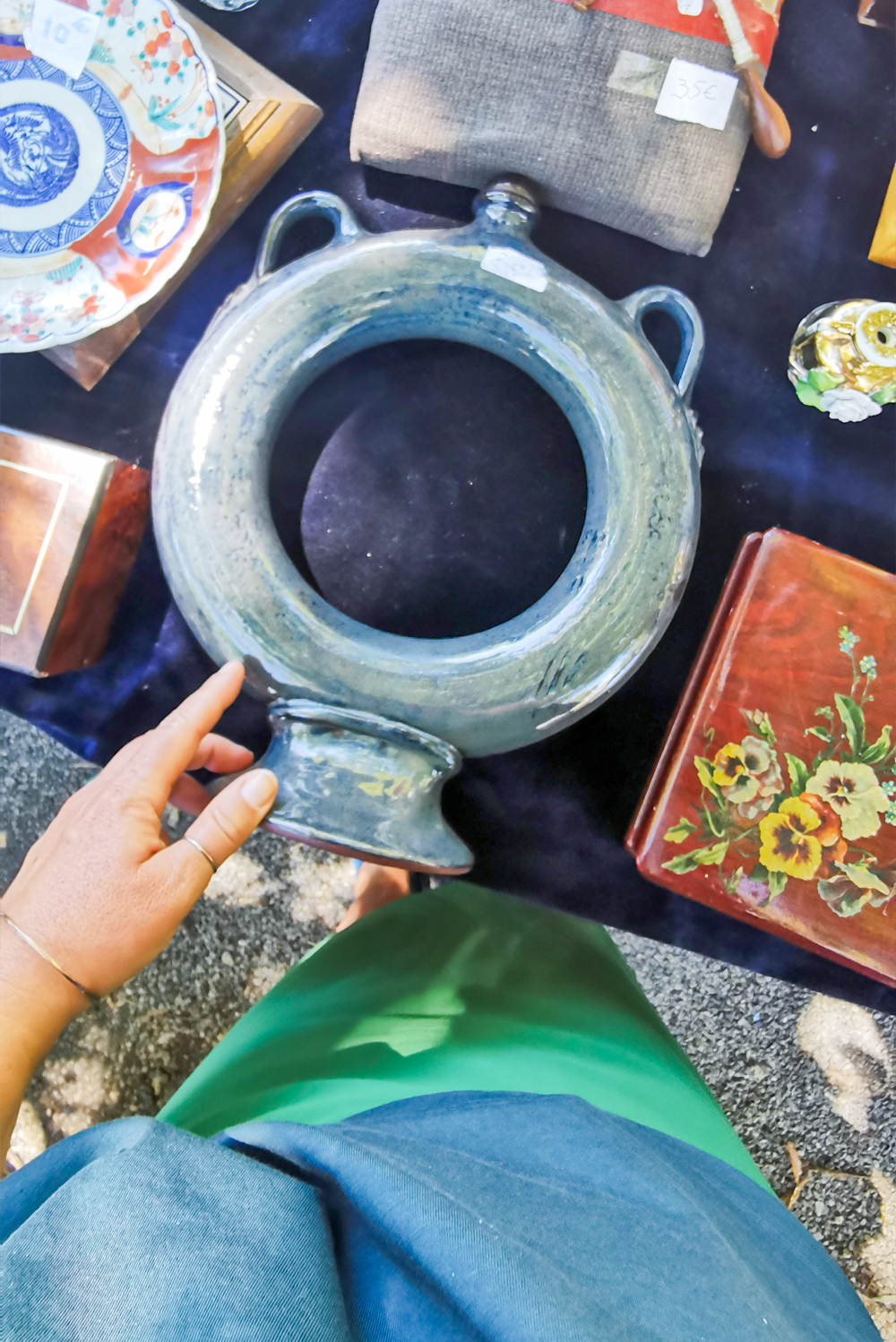 Where to find a fleamarket?
• Find a fleamarket in your area via websites likes Vide-Greniers.org (or Brocabrac or Vide-Grenier.fr or Info-Brocante for example). I usually only check Vide-Greniers.org and see where it takes me. No pressure, the trip on itself is the adventure.
• Select your region or département and select the date. If you select the "pin" icon right from the date, you see the map with all events. This allows you to see where the markets are located and whether they're closeby. It's not necessary to drive for hours on end for a small market with 15 stands.
• When you select your département, like for us the Ardèche 07, it's also helpful to look at the neighboring départements, like in our case the Gard 30, Vaucluse 84 and Drôme 26.
• The events that are annual, like a Brocante du Printemps (spring), Vide-Grenier de Rentrée (september) or organised by a sports club or the community, or benefit a local charity or club, are the most fun. Lot of local sellers, it's often a celebration of the village. Enjoy the visit of the village or city!
• Check the amount of stands for a market. Anything under 20 is really small and probably not worth the drive, but when it's on your itinerary why not pop by. We tend to prefer the larger markets 75+ stands so that we know there will be a variety of stands. Most of the time the number of stands is not correct, it's often more.
• Events that are weekly (7) or monthly (31) tend to attract more pro sellers, it's a different vibe. Also, events organized by companies like Broc Sympa. are usually less interesting and have a lot of stands with pro sellers with cheap items (like vaping products, plastic toys and tools, mobile phones & phone cases, etc.)
• When you drive around or go grocery shopping, look around for colorful posters or banners that announce an upcoming Vide Grenier or Brocante. The posters are usually made from bright colorful paper in yellow, orange or green, sometimes even neon, printed with black ink, in fonts that hurt the eyes.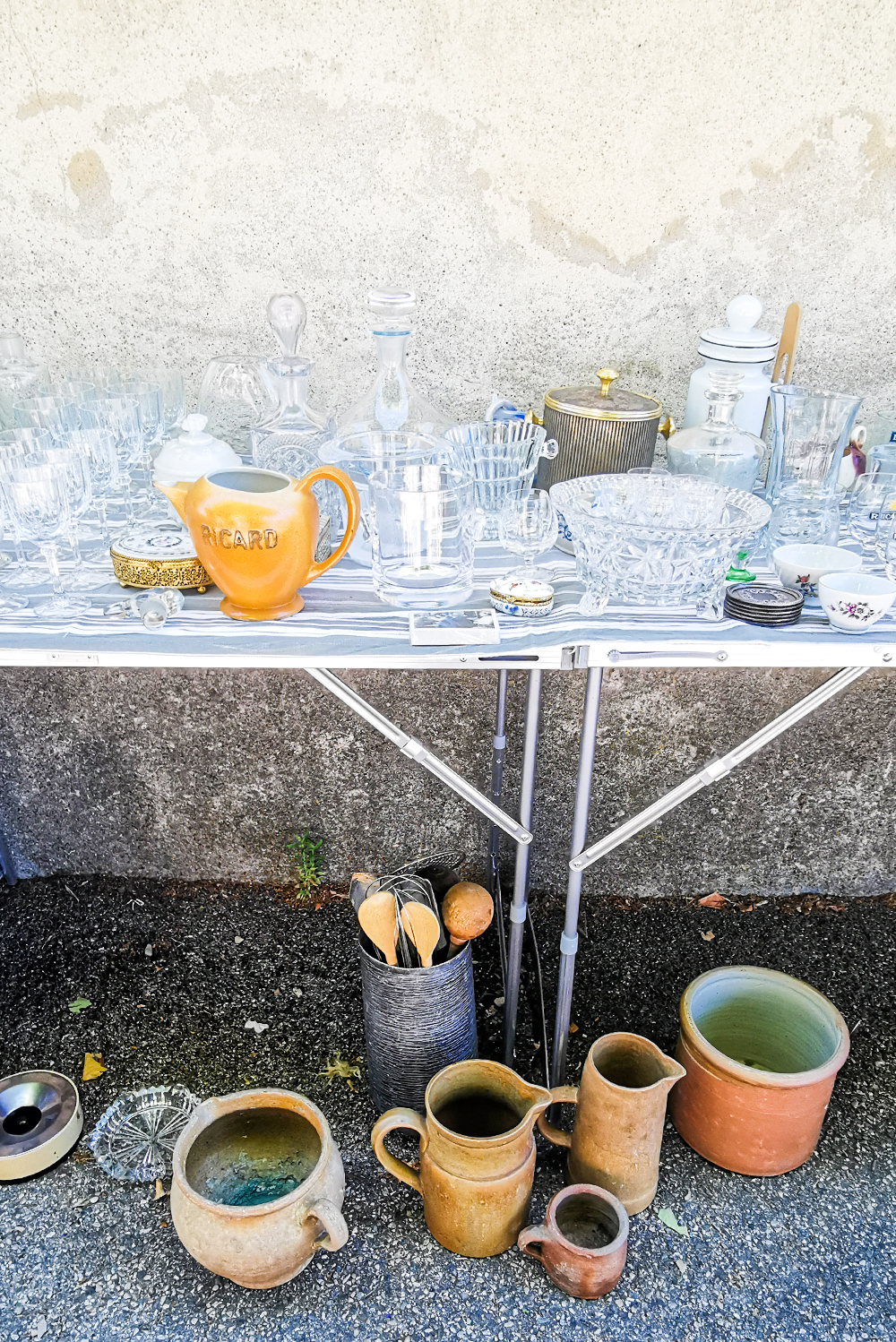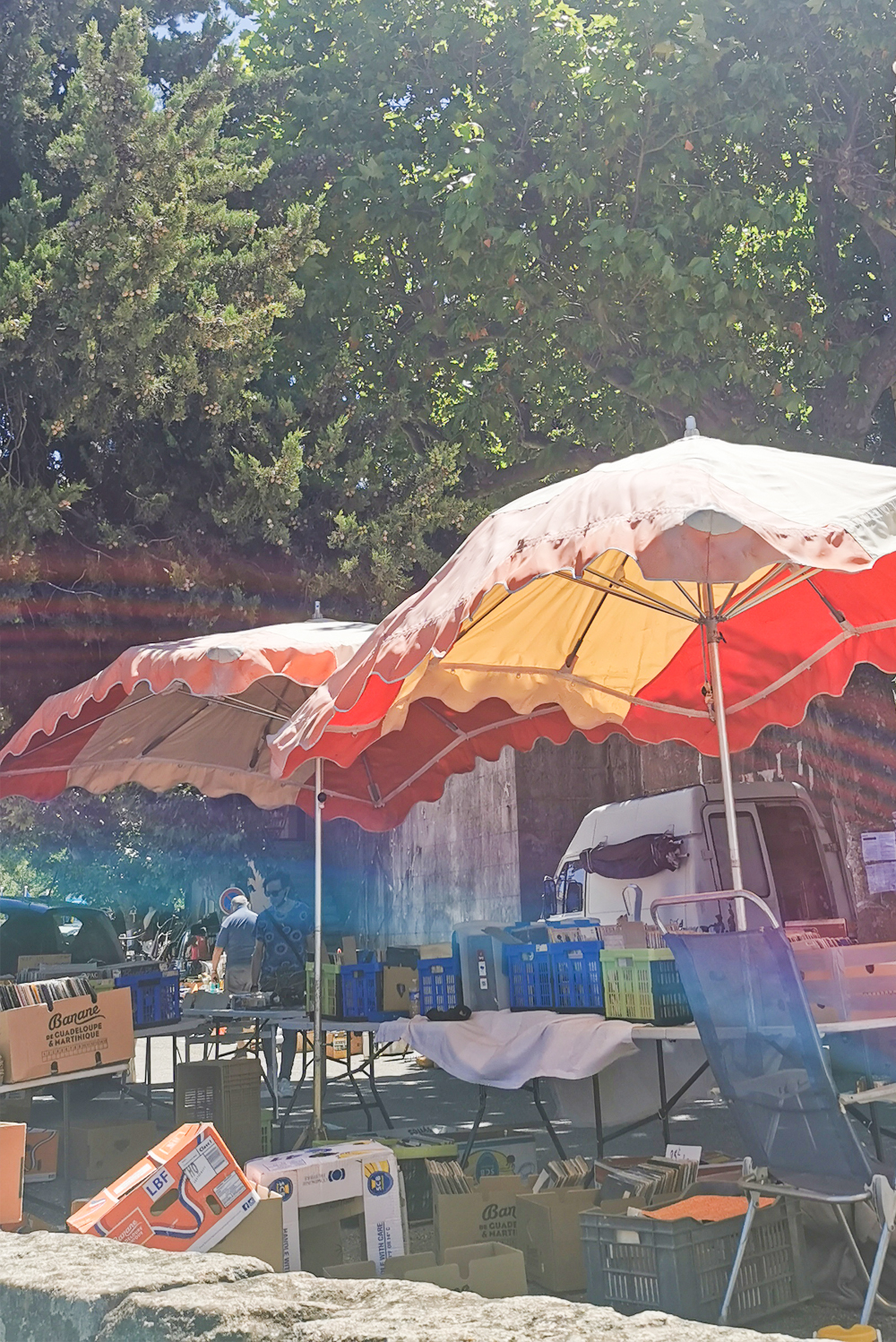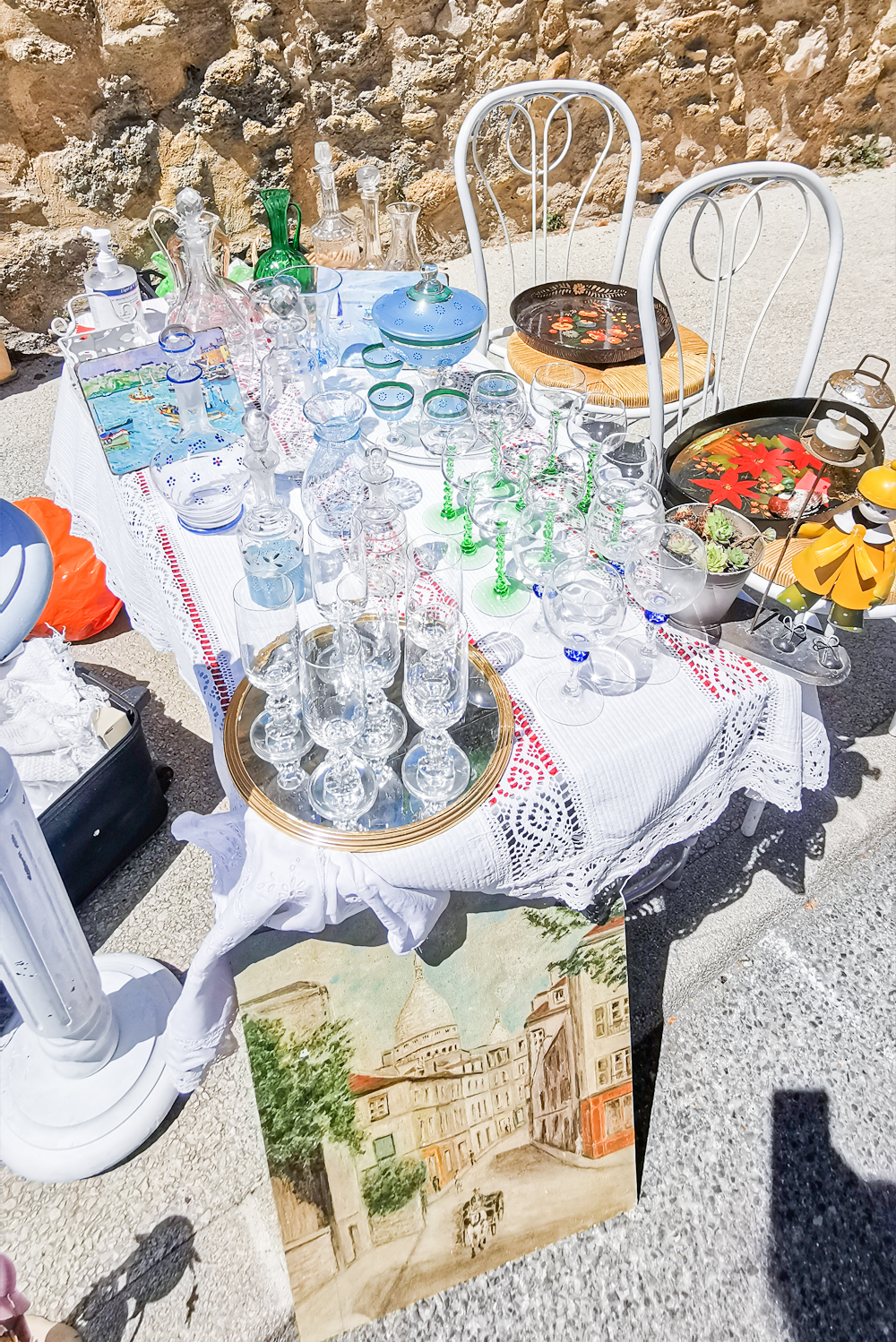 Extra tips
• Make sure the weather is OK, when it's raining the events are cancelled, even last-minute or wrapped up after a few hours, or sellers protect their goods with plastic and you won't see a thing.
• Check the Facebook page of the village you plan to visit, local events are more up-to-date on Fb pages, rather than their website.
• Bring your own shopping bag. A totebag or foldable bag that you can put in your purse is super practical. Single used plastic bags are banned everywhere.
• Bring cash & coins. Sellers don't always have a lot of change when you pay, so having the exact amount in cash makes it easier.
• When to go? To have first choice of goods, go early in the morning when the sellers are just setting up their stands, this can be as early as 6am, or a little bit later after breakfast. At the end of the morning the very best items are usually gone, or still there because they're (still) too expensive and may go down in price during the rest of the day. If you don't mind having slightly less choice or appreciate sleeping in on Sunday morning (like me), by lunch time, the sellers are more relaxed, many eat some frites-merguez from the "restauration/buvette" while keeping an eye on their stand. Then a simple Bon appétit ! Vous le vendez combien ? goes a long way for a good deal.
• The official time of the event, for example from 7am to 6pm, is not a guarantee that all sellers will stay until the end. Many organizers oblige sellers to stay at least until a specific time, like after lunch time 2pm for example. At the end of a brocante some private sellers leave some of their less interesting stuff behind in boxes, and those can be taken by anyone for free. Also, while they are wrapping up, some sellers are more open to sell you their goods for a bargain price.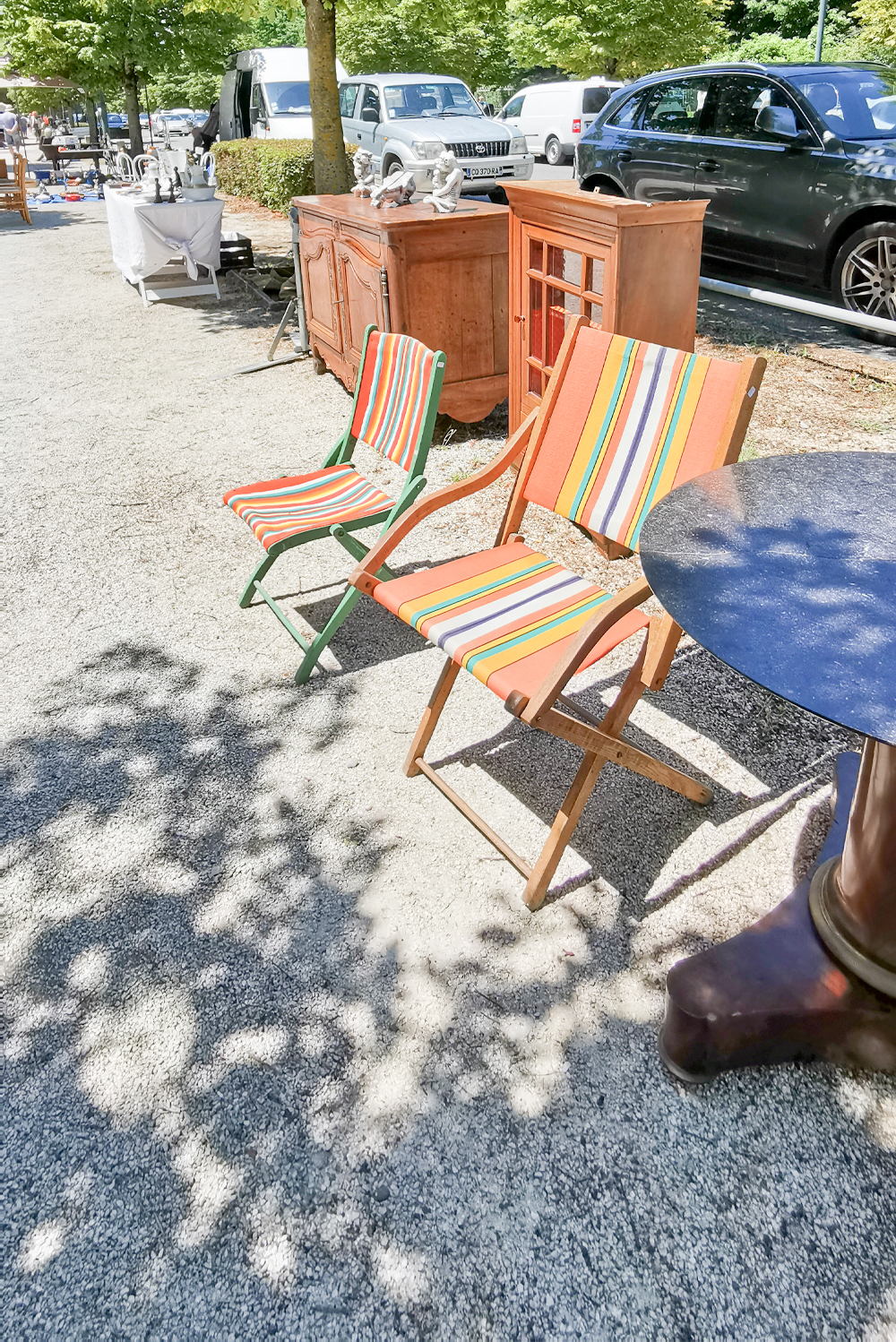 How to buy for the best price?
• Most of the private sellers accept an offer on the stuff they have for sale. ALWAYS start with a friendly BONJOUR. Then ask for the price. If it's too steep, either ask them if they accept your lower price. But when it's inexpensive (and/or in your budget) just pay what they ask.
• Buy more than just one item. And ask their best offer for several items. Or tell them your maximum budget for your purchase. Show your appreciation when they accept your offer.
• If you're looking for something specific, ask the people at the stands if they have that kind of item, or if they know someone who sells it.
• When going to a flea market, don't dress up. Rather dress down, leave your jewelry, heels and fancy purse at home, and try to dress like a local. Especially the pro sellers in touristy areas will immediately recognize you're "a wealthy tourist" or "someone from Paris" and ask for a higher price.
• Consider your future purchase and walk around for a few minutes or come back later when you've seen the other stands at the market. Buying something in the heat of the moment can possibly break your budget. But be ready to accept that someone else might snatch "your" item in the mean time.
• Set yourself some boundaries: for example I only allow myself to buy: books, plant pots, plants, stools, small furniture that I can actually use (at the moment I'm looking for a beautiful chair for example), and I make an exception for really special items. For example I cannot buy vases (except when it can also function as a plant pot) or the leaf-plates that I spot everywhere. This helps me to focus and I only buy what I "need" and no stuff that's just cool.
• Try to speak French, even imperfect French with a smile is usually appreciated.
• Whether you buy something or not, always wish the seller une belle journée, bon dimanche or bonne brocante. Kindness is key, always.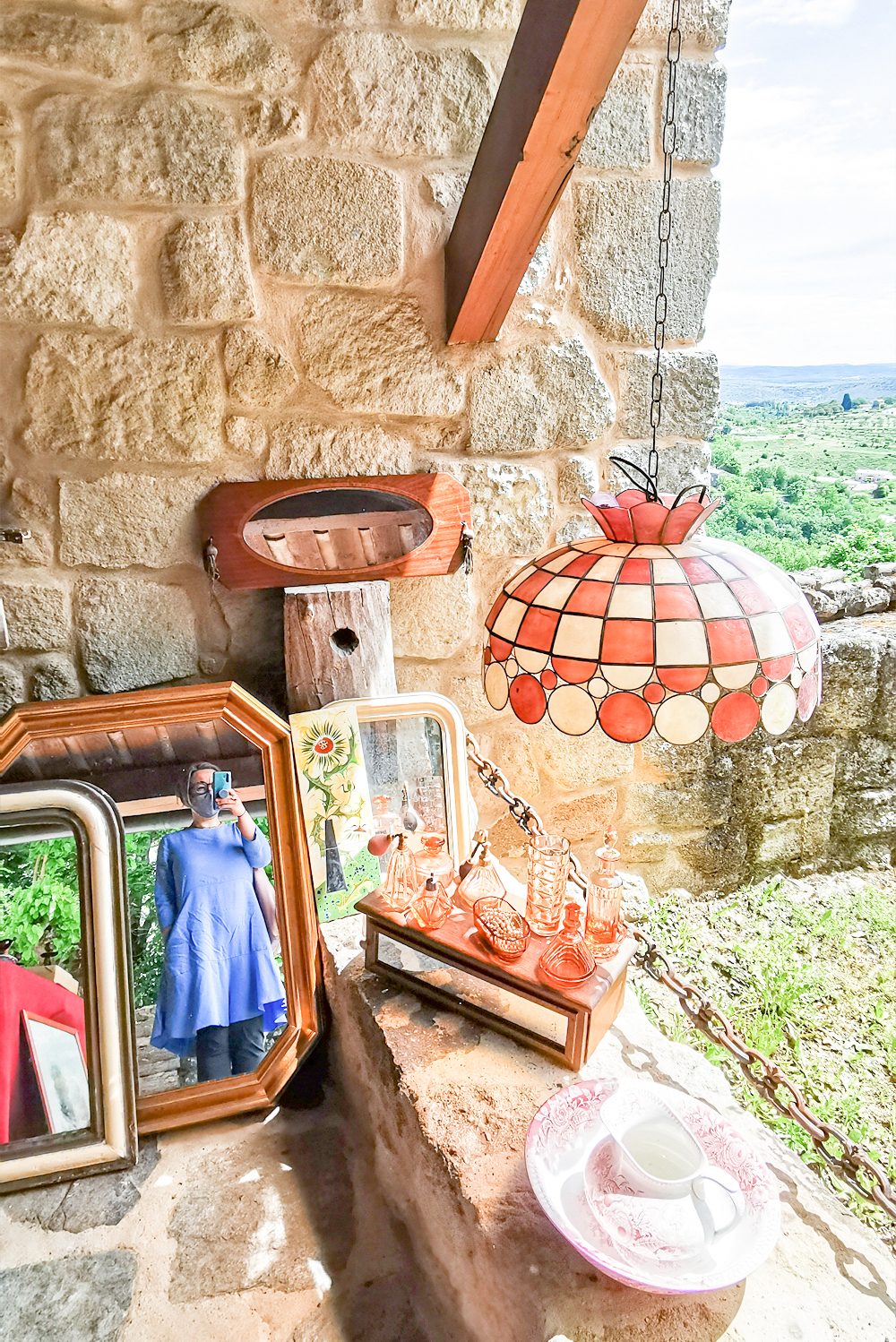 Have fun! Enjoy your junkhunting trip. Be ready to leave without any purchases, to be underwhelmed by what's on offer, but make the best of it. Enjoy the ride, go off the beaten track and go for a walk around the village, talk to people, take a photo of the view, or the items that you didn't buy.
To get your weekly fix of #junkhunting, follow my adventures on Instagram and if you have any questions, you can always send me a direct message.