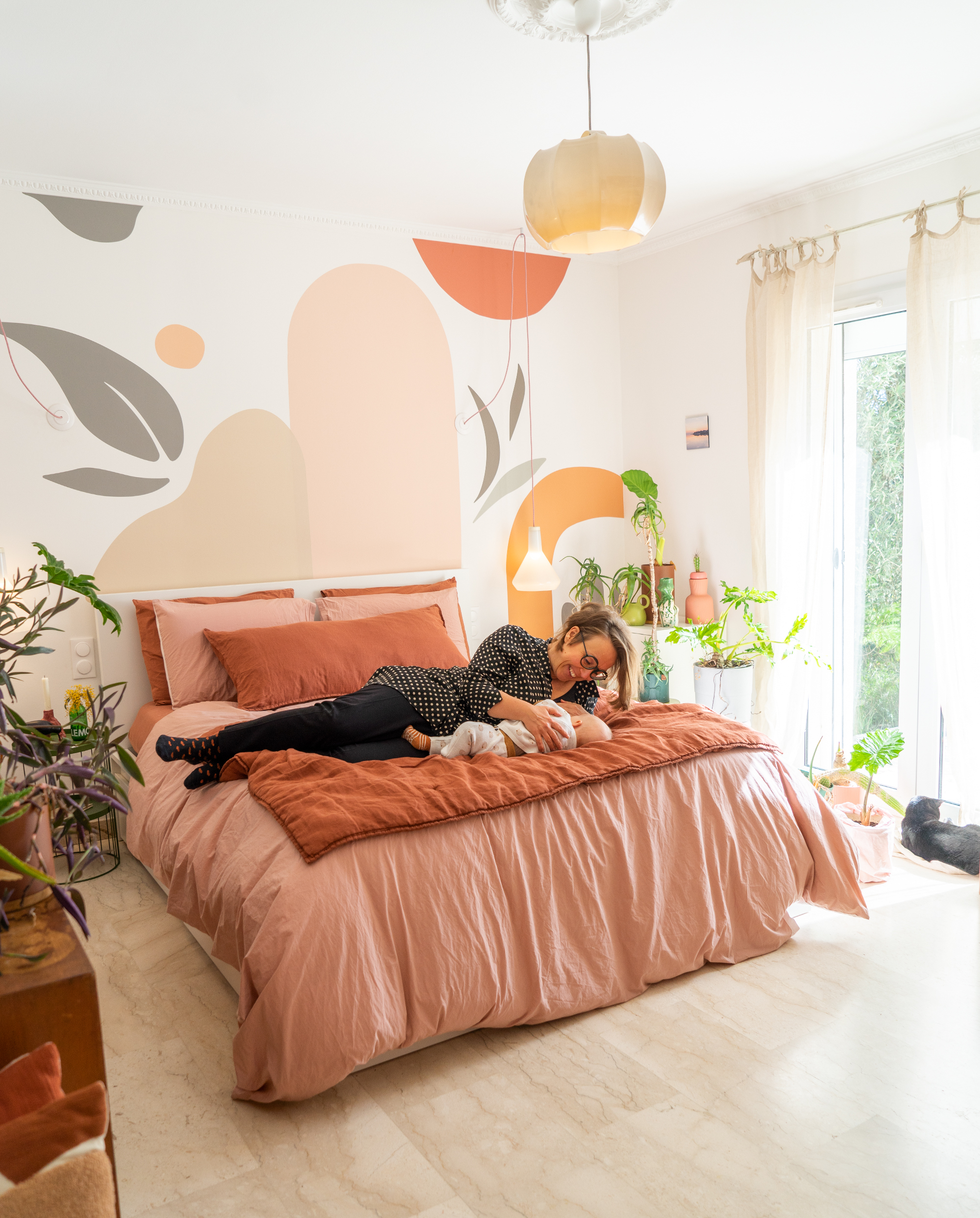 One of the only things that got me stressed out during pregnancy was "all the stuff" we needed for a little baby. Our hospital gave us a list of everything required for our stay in the maternity ward and we received another list from our midwife. I was pretty clueless, so I asked my sister and girlfriends for tips & tricks and I also watched a couple of YouTube videos from minimalistic new moms. I knew I didn't want a ton of stuff: there is already so much baby stuff in the world and what else from love, milk and shelter does a baby need? Well, a couple of things turned out to be practical and useful. So I'm sharing them here, also a good excuse to show off some pictures of our little Tobey! And maybe it will help future moms to not get a ton of useless stuff.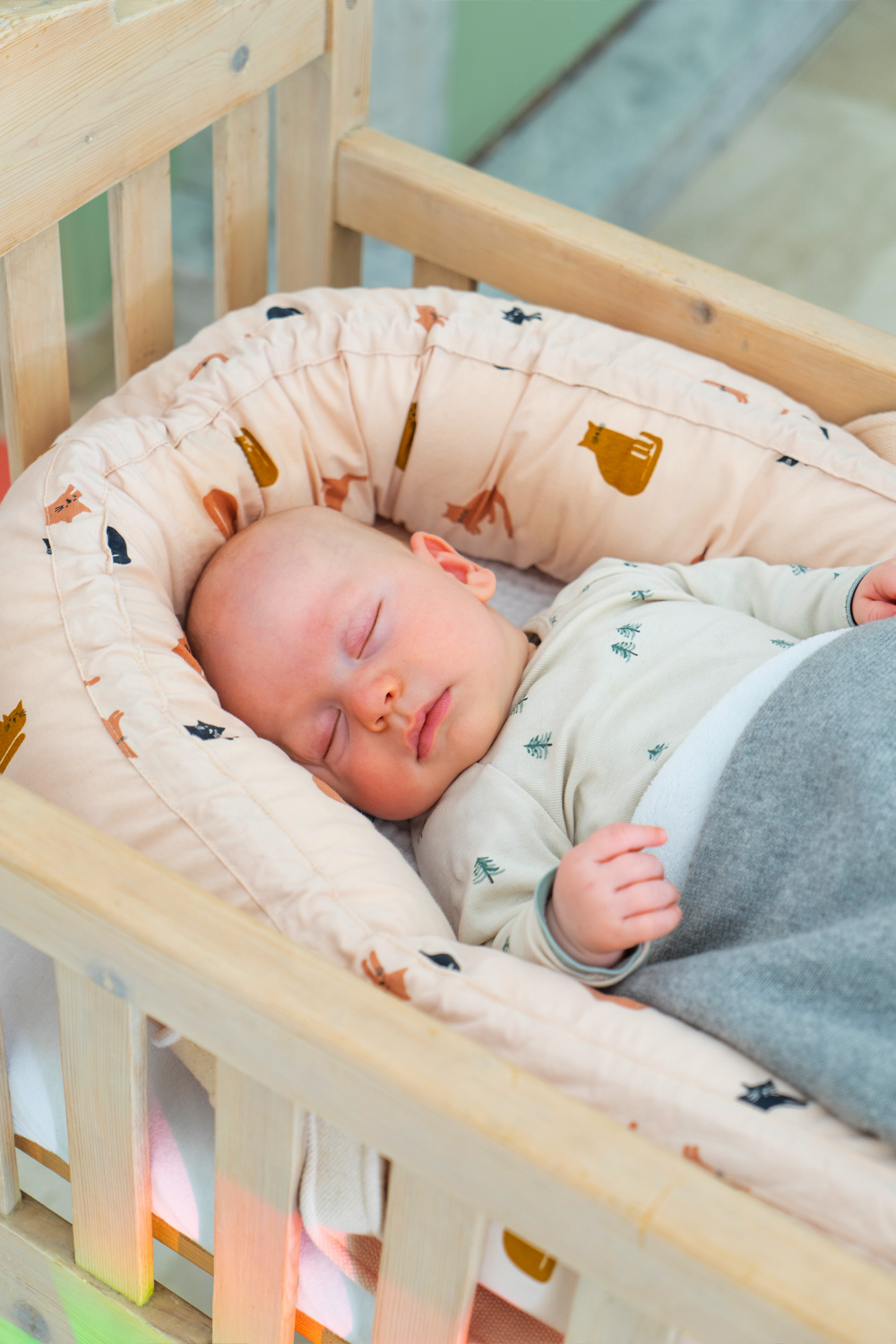 Liewood Baby Gro
A baby nest looks super cozy and it turns out: we use it every single day since we got home from the hospital: during the day Tobey sleeps in it in his crib, like on the photo above, and I sometimes bring him with me when I take a shower for example. Now at four months he touches both ends of the Liewood Baby Gro nest, but I believe it makes him feel snug and secured. Also the little cats decor is so cute, but they come in all kinds of different designs.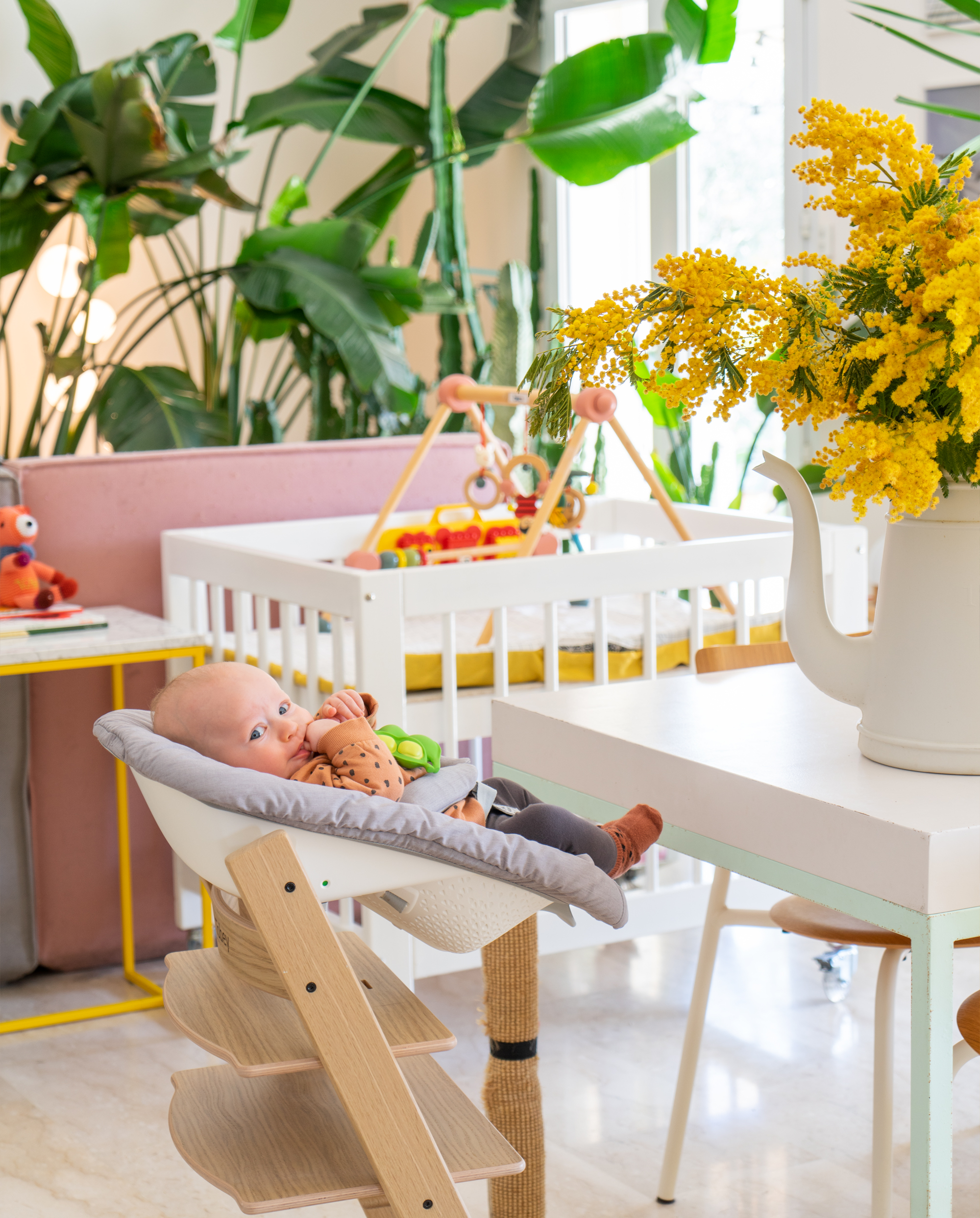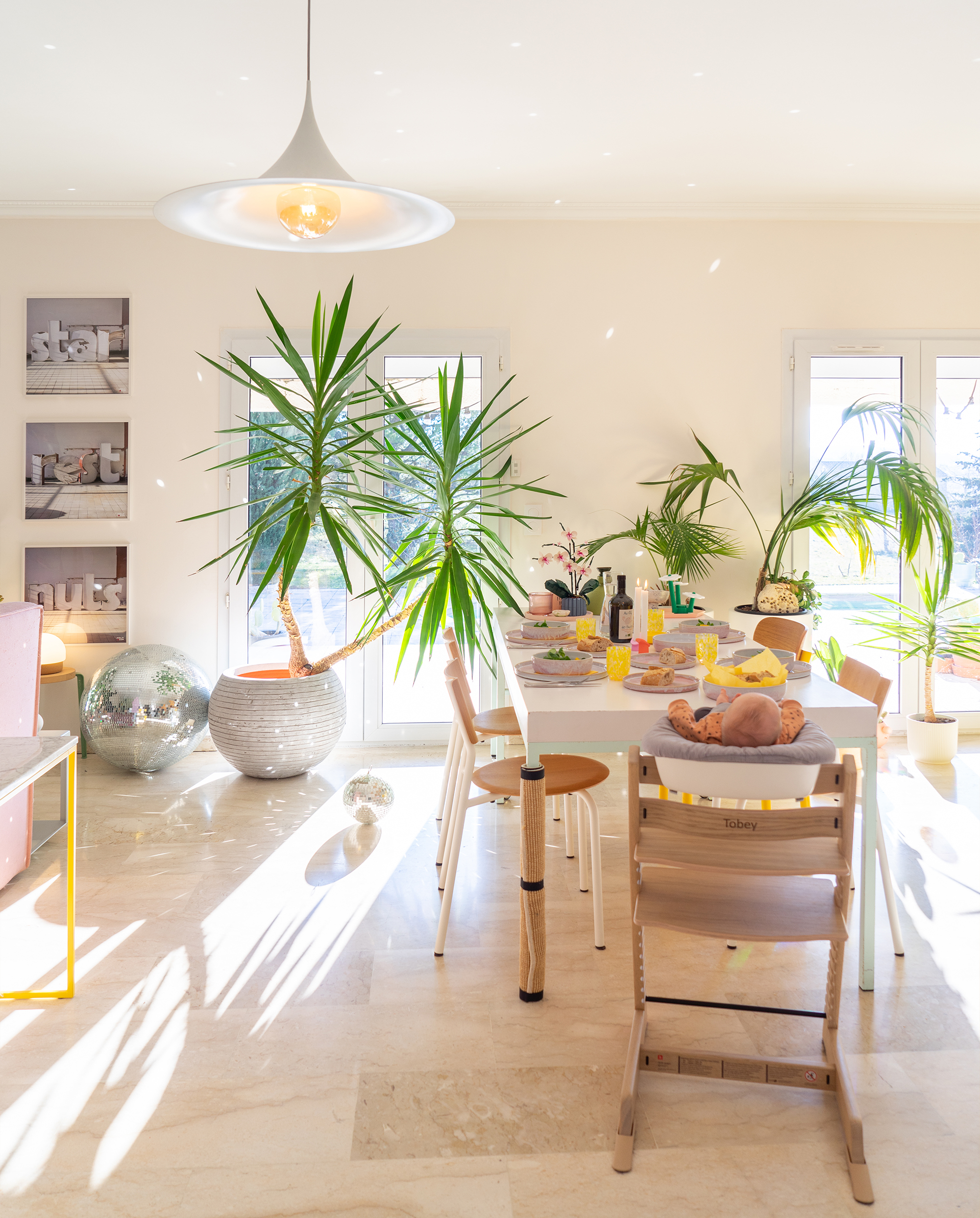 Stokke Tripp Trapp + newborn set
A high quality high chair is so practical, so much more useful than a baby bouncer that is either low on the ground or taking space on the table. We use the iconic Tripp Trapp from Stokke with its Newborn Set on the daily. I love the nice matt finish of the chair, it looks home-y and the Newborn Set has been perfect from the start. We love communicating with Tobey during dinner, or watch him play with his key toys from the toy hanger. And isn't it sweet that the chair is engraved with his name? Also, the Stokke chair will continue to grow along our son: in a few months he can use the Baby Set until he outgrows that, and the chair will become a normal chair until he's an adult… and beyond! The Stokke Tripp Trapp just celebrated its 50th anniversary: a legondary chair that stands the test of time!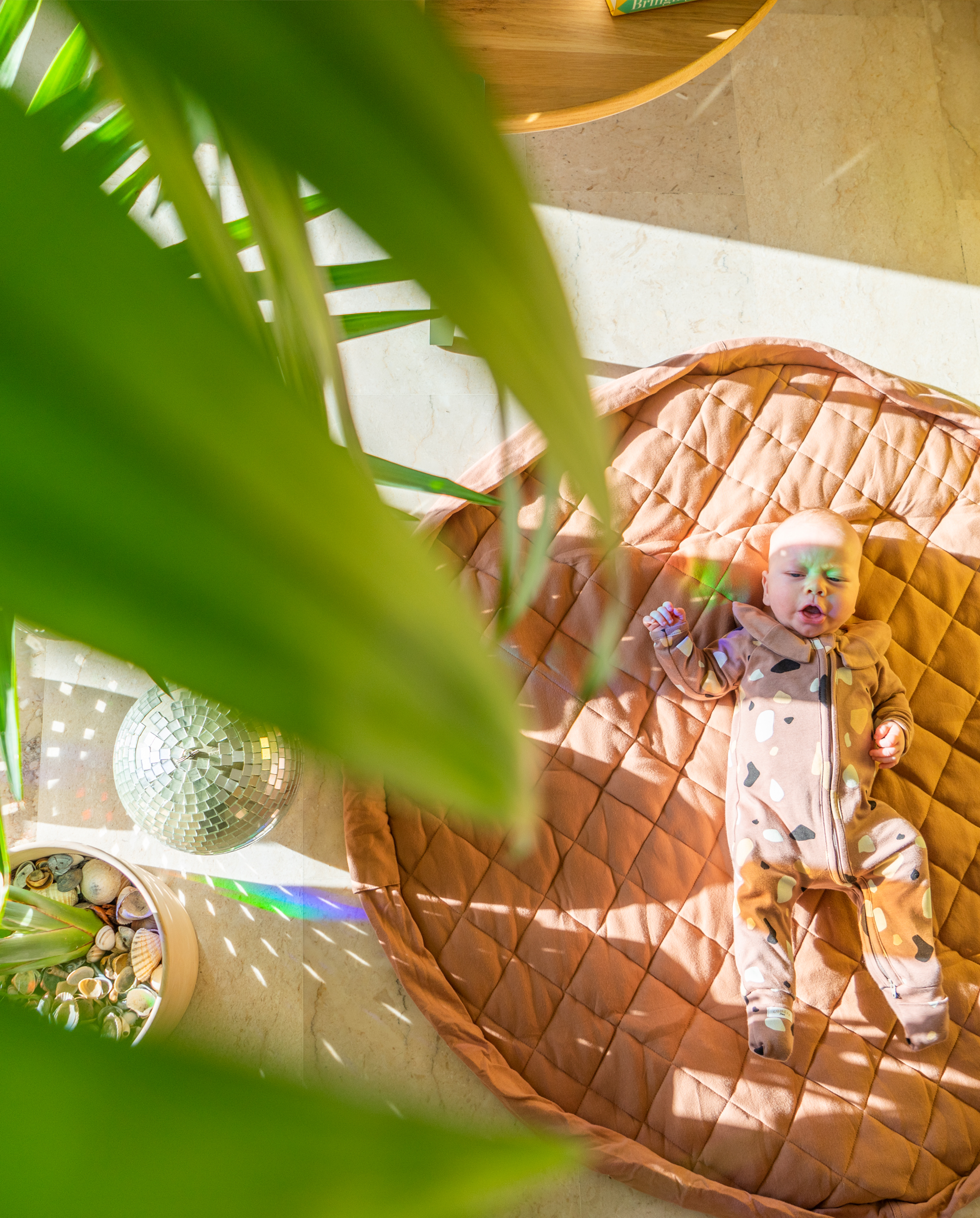 Play & Go play mats
We have three cats, so keeping the baby "cat hair free" has been impossible, but a clean and soft play mat is a must. We use it either on the ground or in the play pen: we usually fold it at night and keep it in the baby room. If not, the cats would make themselves way too comfortable on the organic Baby Soft play mat from Play & Go. In the future it will be practical that it turns into a toy bag. And if you like you even use the play mat as a diaper bag! Versatile and so soft too!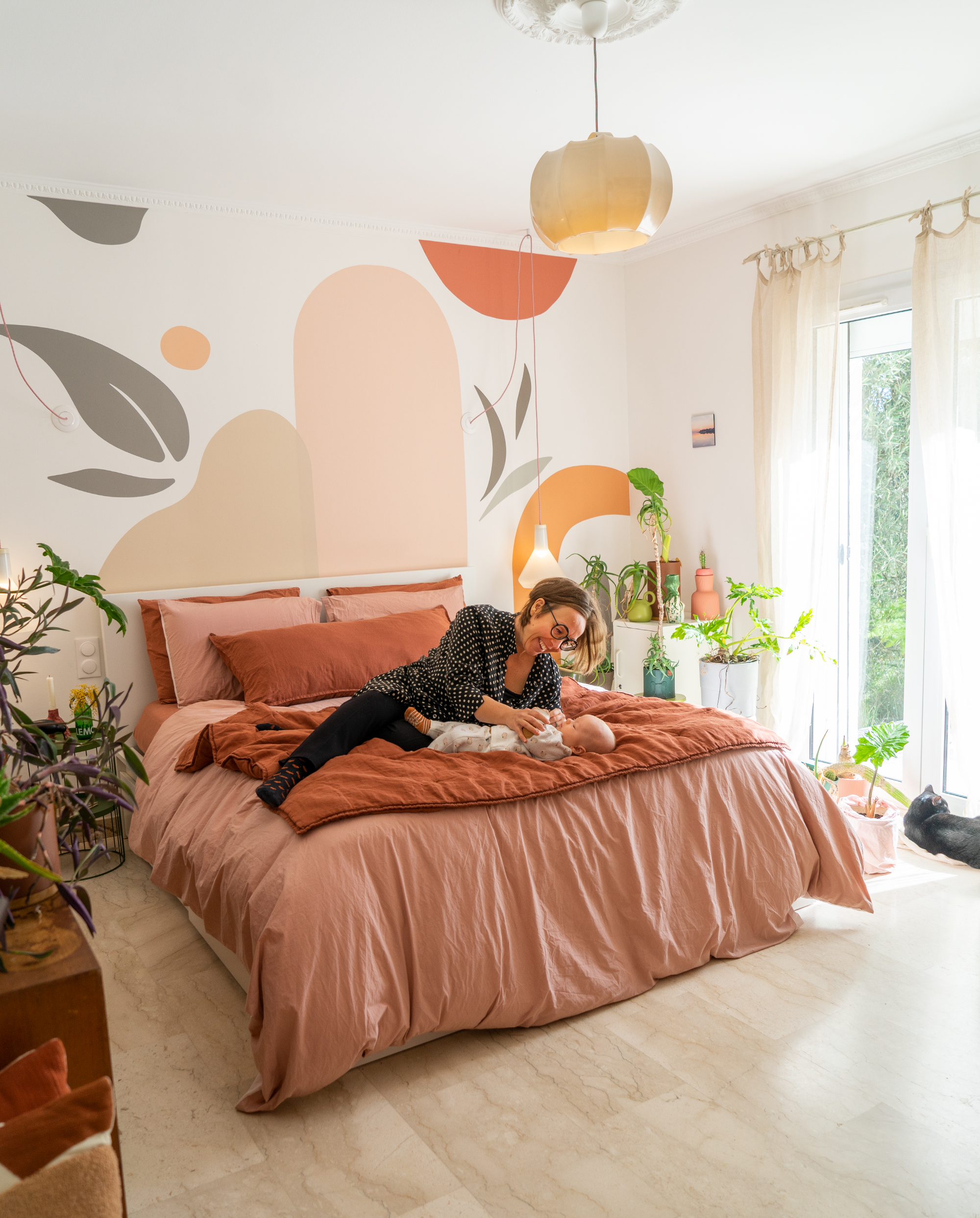 La Lèche League
For over two decades I knew I would want to try to breastfeed our potential future baby. I was surprised by how easy and intuitive it was from the start: Tobey knew exactly what to do! It has been quite a journey: it has been beautiful, annoying, instinctive, time consuming, easy, frustrating, hilarious, challenging, messy, privileged, sleep inducing, painful and so cozy. I didn't realize it is actually a fulltime 40hr/week job and that breastfeeding makes you SO hungry, but Tobey is thriving and growing so well, so we will continue this "journey". Even though it has been fairly fluent to breastfeed Tobey, I've had some minor issues and most of all: questions! My midwife was not available at all times, so I spoke with two volunteers at La Lèche League and they were so friendly, professional, discreet and understanding. Especially with such a fragile and personal subject matter, I appreciate their help and expertise very much. Don't hesitate to get in touch with your local Lèche League team for anything related to breastfeeding.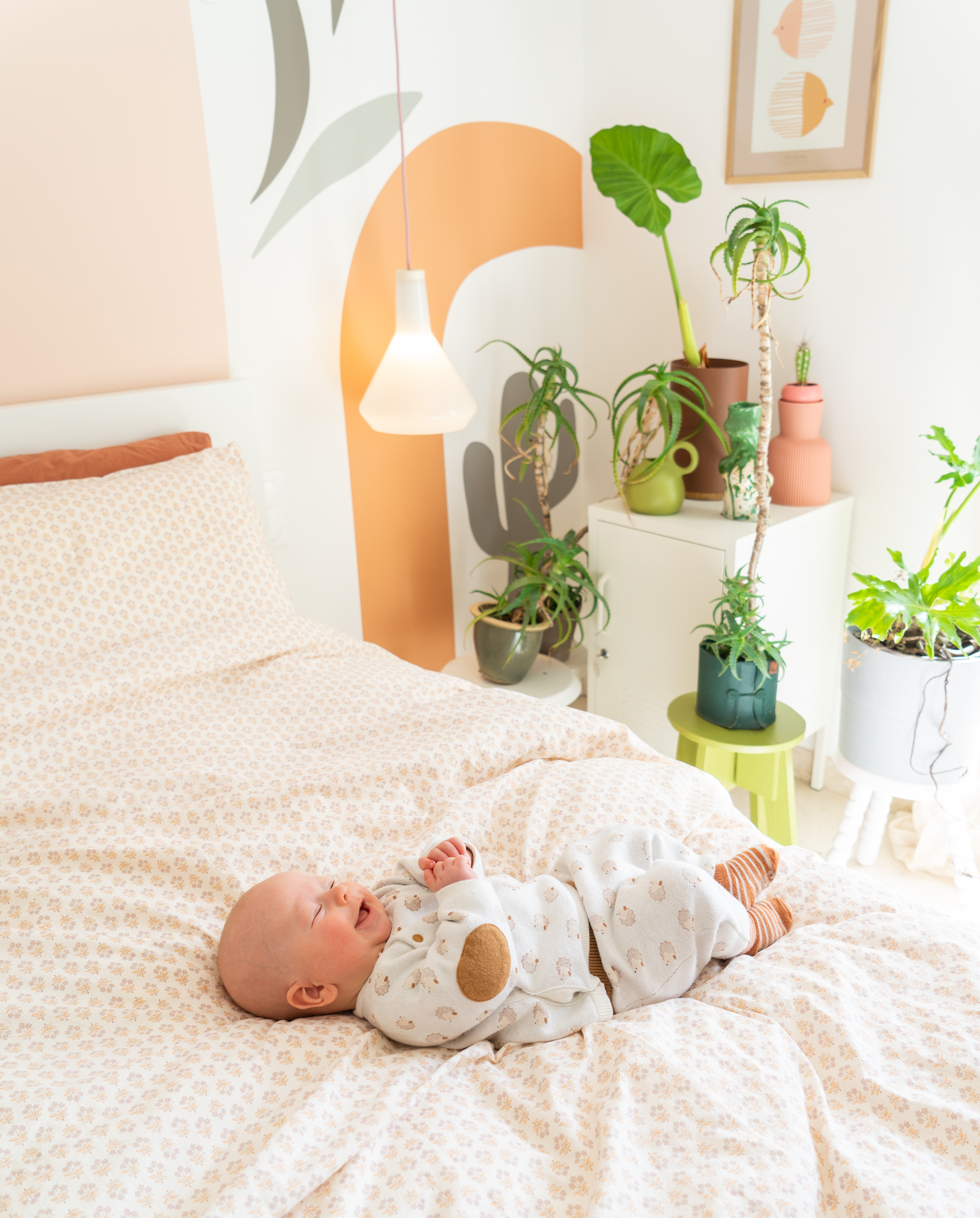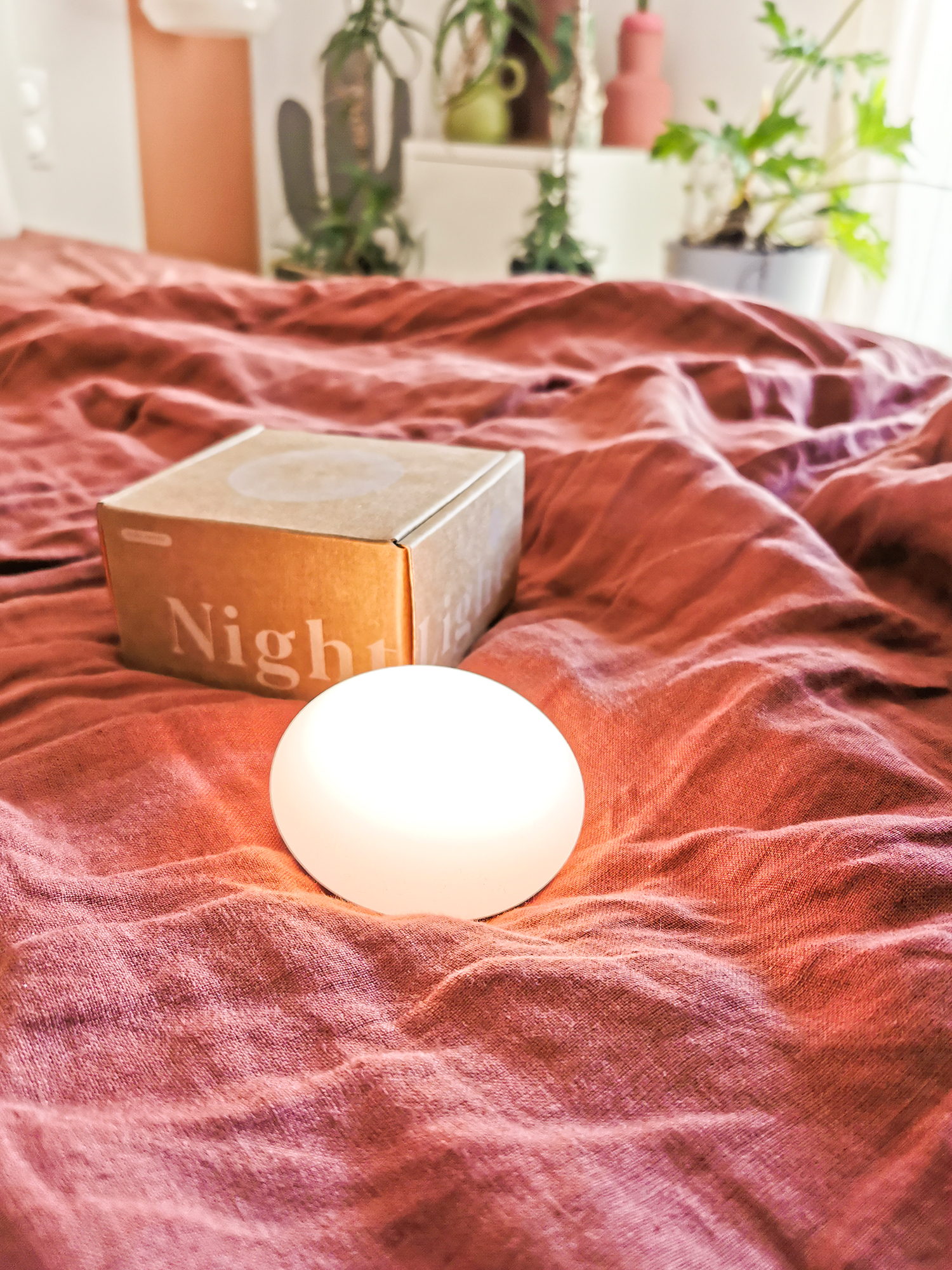 Fra Vita Night light
My sister was so enthusiastic about her Fra Vita night lights that she gave me two of them: they're fantastic! These are small night lamps that have dimmable light, a sleek minimal design, feel nice to touch and go on-and-off by simply rolling them over. Perfect when nursing at night!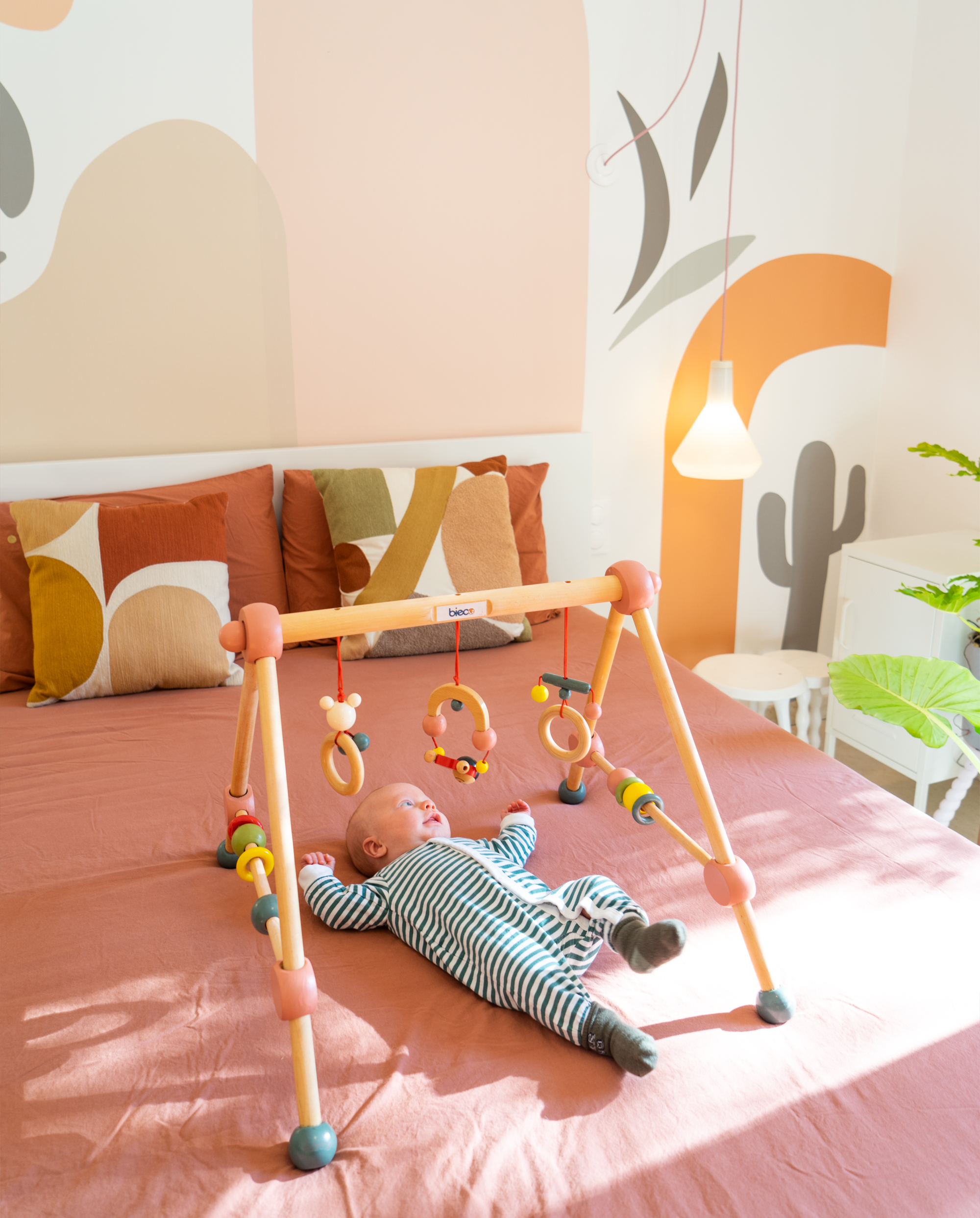 My Brest Friend nursing pillow
When I started breastfeeding, I quickly realized that sitting or laying down in the same or a similar position for several hours a day hurts my back, neck, shoulders and arms: they are in bad shape. It is temporary so I just deal with it, but to keep myself as comfortable as possible, I use this My Brest Friend nursing pillow. It is more firm than the classic nursing worm and has different shape as well. Personally I think the back part is too thick so I customized it, but overall it helps to nurse more comfortably in an armchair.
Wheels
We added wheels to the baby crib and the play pen: super easy to move them around from our bedroom to the living room and into his nursery.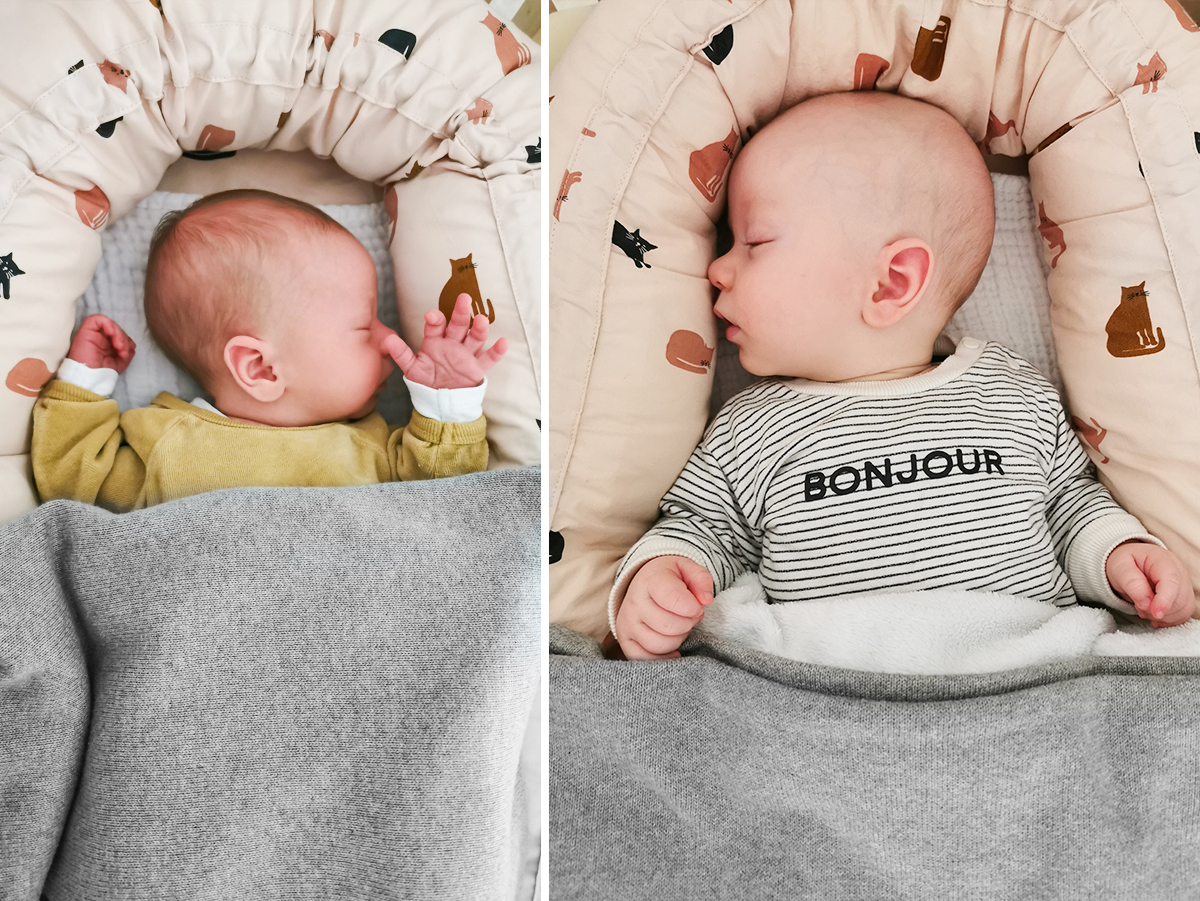 Baby Blanket
A nice quality baby blanket is a perfect gift for any new parent. Especially winter babies like Tobey need a bit more attention to stay warm. And while it is not recommended to have babies sleep in anything else than a baby sleeping bag, Tobey sleeps under two blankets at night. A super soft fleece blanket we borrowed from my sister, and a super soft travel blanket from Urbanara.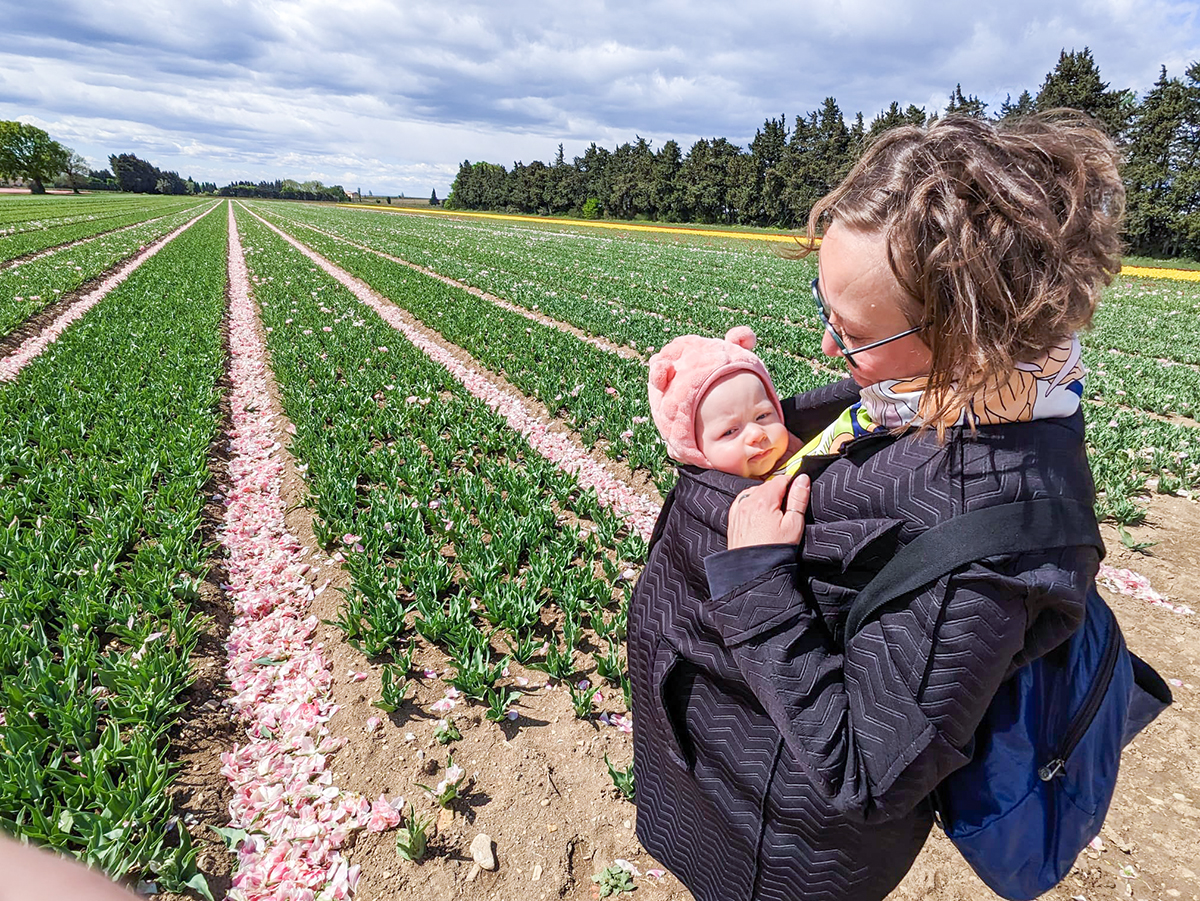 Baby carrier, sling, wrap
Even though newborns are light, carrying a baby around all day takes a toll on your arms, neck and back. And at the same time there is nothing more cozy than a warm baby close to your heart. Carrying around our little Tobey has allowed me to do some small tasks around the house as well and I took him on several longer walks. It is also an excellent way to get him to sleep: the movement will bounce him to sleep almost instantly. We started with a By Kay ribbed velvet baby carrier that I wore super high on the waist when Tobey was small and then I also tried a baby sling and baby wrap. I really liked the baby wrap, because it's more snug and you wear your baby closer to your body than in a baby carrier. But it takes a minute to knot it around your body, so when you need to outside quickly, a baby carrier is much faster. Once Tobey was 3+ months old my sister's Tula Free to Grow Baby carrier was finally an option: I found it too roomy for a newborn, but currently at four months it's my favorite: I snap it around my waist in a second, then I attach the straps and off we go. Even Robert has been wearing Tobey in the Tula and it's very easy and fast to adjust to a different body type.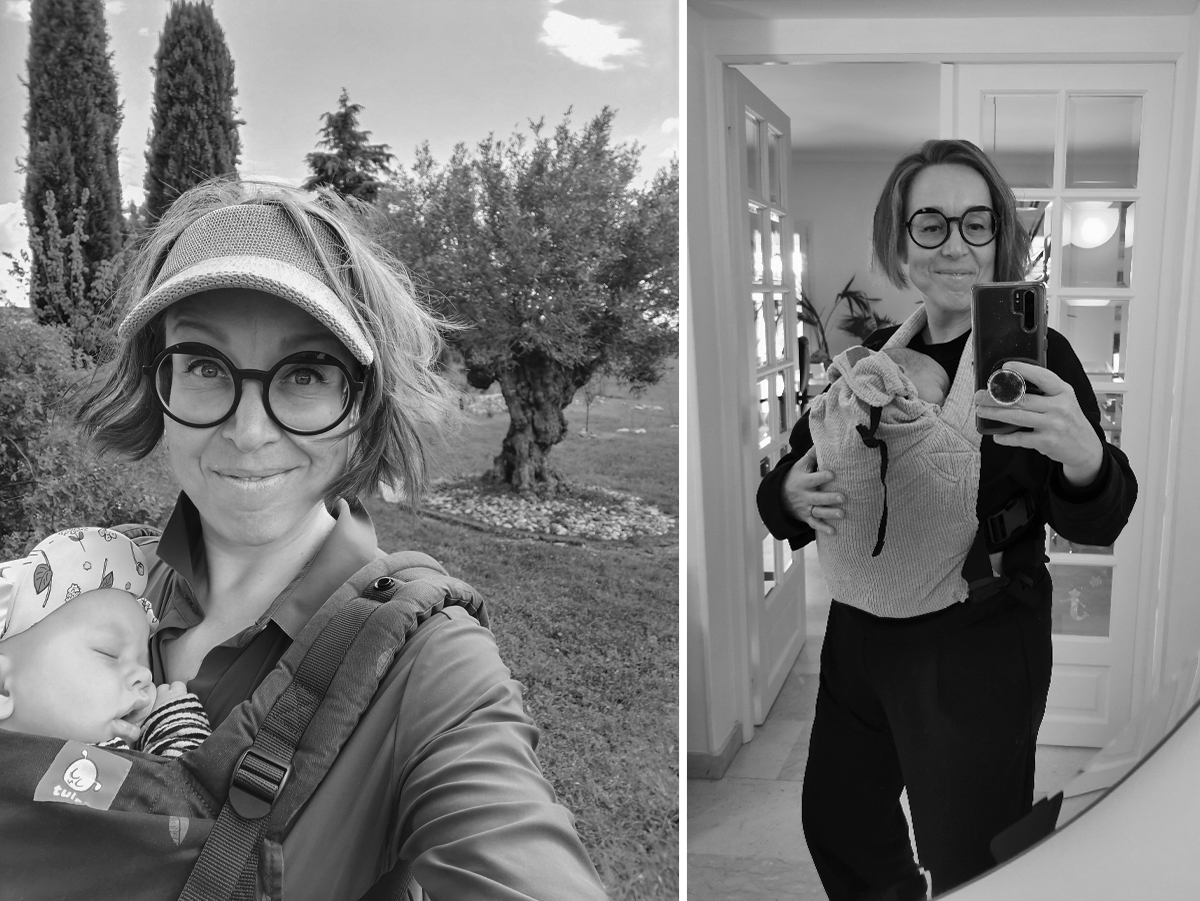 Baby books
"You never have enough books." I believe children's or baby books are some of the best gifts. We were spoiled by friends with some awesome books for us to read with Tobey or that he can read on his own now or (much) later. These are some current favorites:
– a white on black book by Tana Hoban Noir sur Blanc (that also exists in black on white)
– Sortie de Nuit by Laurie Agusti
– Anything Anni M.G. Schmidt (like Jip & Janneke, Floddertje…)
– Anything Dick Bruna (like Miffy)
– Anything Richard Scarry (Busytown)
– Anything Eric Carlé (The Very Hungry Caterpillar, Book of many things)
– Anything Jon Klassen (I want my hat back, We found a hat)
Also loved
Even when you've read so many books, articles, watched a bunch of YouTube videos; and received so many recommendations from family and friends, I highly recommend an antenatal class. There are a lot of different options online and in-person, depending on your area, that have different styles: hypnobirthing, baby 101, prenatal yoga… In France you can follow a prenatal class, that consists of 5 to 8 sessions, at a local midwife which is, like most medical acts during pregnancy, covered by social security. We were lucky that our midwife enjoyed giving these classes, which made them active and no-nosense, and Robert joined me for all 5 classes. Even when you think you know it all (or like Robert, have two grown-ups), it is a nice bonding experience and you actually get to "do" something while cooking a baby. Our midwife also proposed some prenatal balnéo or aqua sessions at the end of pregnancy that I truly loved. Even though I had an easy pregnancy and didn't suffer from many pregnancy symptoms, moving my body in the warm water felt so good. I would fall asleep once I got home after each session. Highly recommend joining some aquanatal classes when you're around 7 to 8 months pregnant.
And another thing I loved: the baby bathing classes at the maternity. As soon as I felt ready after birth, (the morning after), the nurses at the maternity ward of our hospital would invite me to bath Tobey in what looked like a science room in high school equipped with small baby baths. The nurses would teach us all the basic care for a baby, like the best way to hold a baby in a bathtub, how to clean the umbilical cord stump, ears, nose, what kind of vitamins a baby needs, etc. All very simple, but I felt reassured that I knew what to do when we left the maternity, especially as we don't have postnatal home care here in France.
Also a great gift idea: get some aquanatal classes or a prenatal massage for a mommy-to-be.
Overrated:
Babyroom decoration
I believe you should have fun and design a baby nursery room that you yourself (and your partner) enjoy spending time in! Once your baby grows older it will be nice to decorate it together and make it more their room, but in the first months (year?) it will be mostly a room for you to enjoy. Right now at 4 months Tobey doesn't sleep in his room yet, so we only use the space to change and dress him and to store toys, diapers, clothes, the play mat, his car seat etc. This is what Tobey's room looks like.
Bath capes
Nothing cuter than a clean warm baby just out of their bath wearing a cute bath cape. That was what I thought: well a winter baby needs to be kept warm at all times and the baby bath capes I got from Vinted are too small to wrap him correctly. It is just as easy to use a regular bath towel.
Diaper bag
Ours came with our stroller and I think it's way too big, padded and just too bulky. We have not gone on many very long trips yet, so we rarely need to diapers and new clothes on-the-go. But we may get more use out of it in the months/years to come… I'll keep my eye out for something more useful and stylish.
Muslin cloths
"You should get as many muslin cloths as you can: you will use a ton of them!" Well, we do use them quite a bit, mostly while breastfeeding, but apart from that we have more than enough (20 in total). Overall, I don't like the open woven structure of the classic baby cloths but I do like the set of 10 smaller muslin cloths from Yoofoss: they're soft, stay white & soft after many rounds in the washing machine, and I like their smaller size: less volume to wash.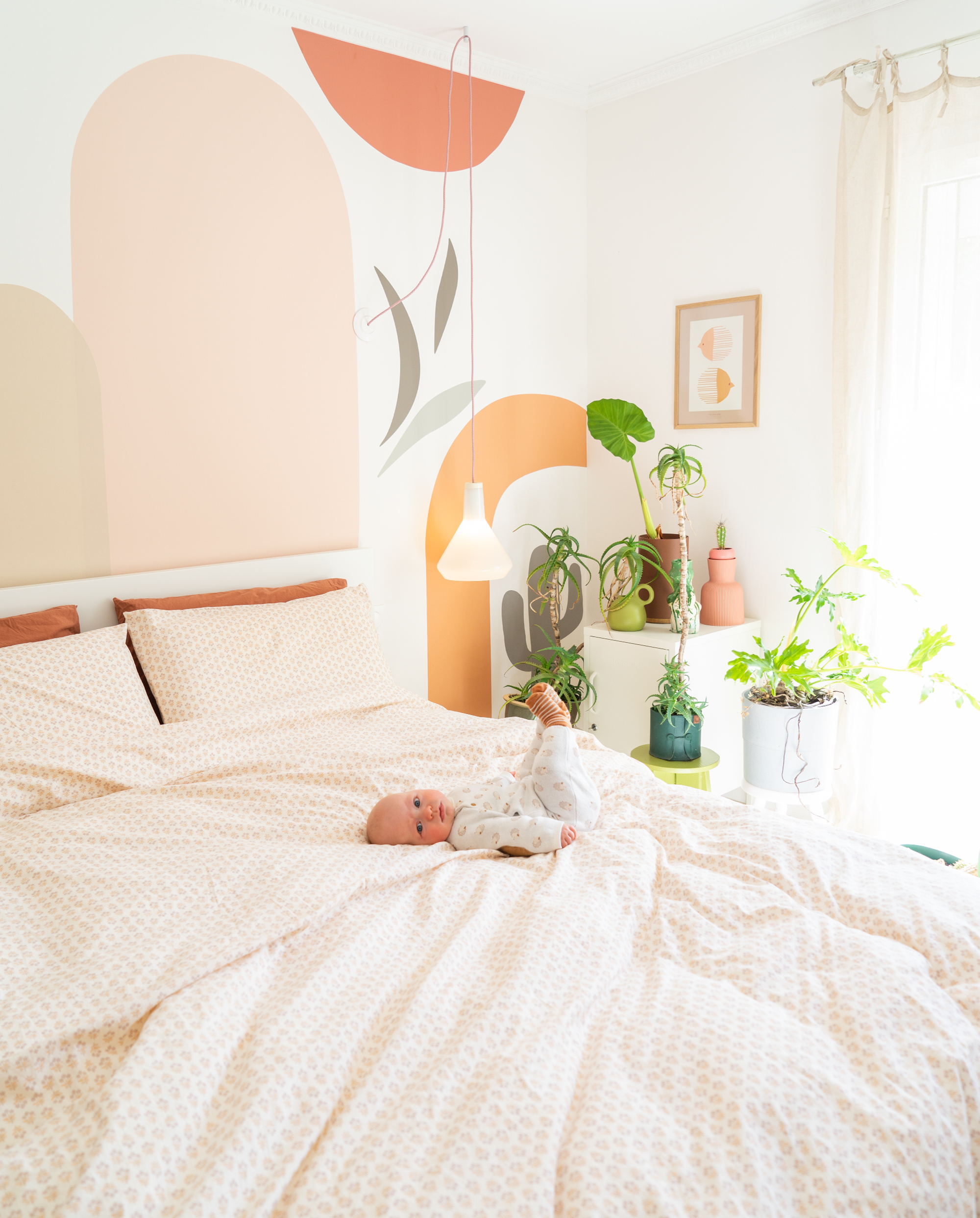 Summer essentials
Sunglasses
Our baby has sensitive eyes that water easily when there is strong Mistral wind and sunshine. So I've started to look into sunglasses for babies. Not sure if they will be useful? But as we live in a sunny climate, I think the extra protection won't hurt.
Sunhat & UV suit
My sister lent me my nephew's UV sunhat and UV suit and Tobey has already worn the sunhat very often, even now we're still in spring. I haven't delved into the differences between a regular hat or cap or an UV sunhat. I wonder if they're "just" made from some kind of bathing suit fabric or if there are advantages to protect sensitive baby skin from sun UV exposure.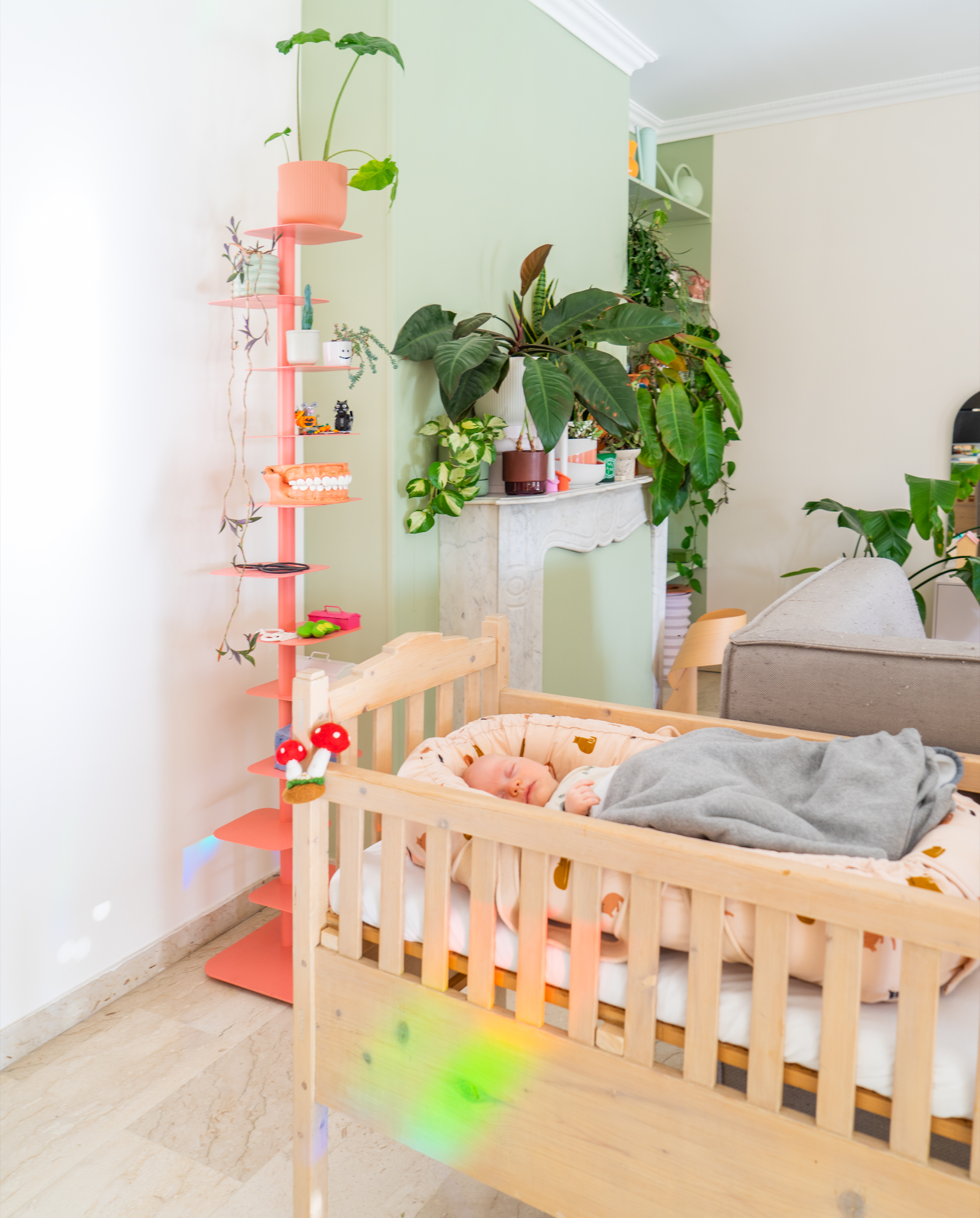 I hope this article will help new or future moms to make some decisions on baby purchases or that it will inspire you for a useful baby gift for a newborn friend!
This article contains affiliate links, which means I will receive a small percentage when you buy an item through one of these links. It won't affect the price you'll pay for the item. Thank you for your support!