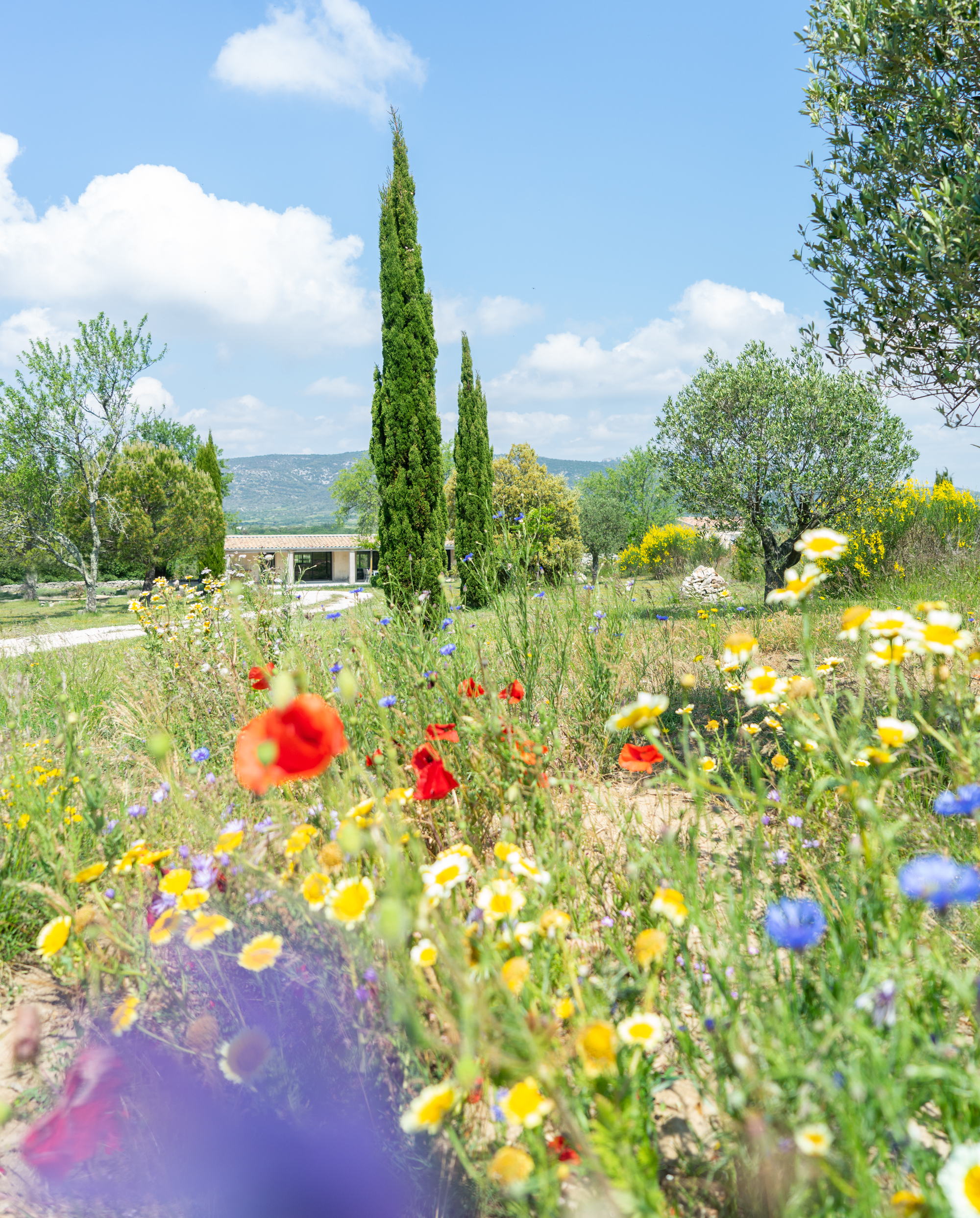 "Judith, are you moving? Are you building a new Airbnb?" These are probably the most frequently asked questions since I started sharing about our construction site. The answer is NO.
We've been working with an architect for plans and building permits to convert the triple garage that is on our property into a REAL home for… Tobey's grandparents! They will be spending time between their home in Holland, close to my sister and her family, and here with us. So exciting!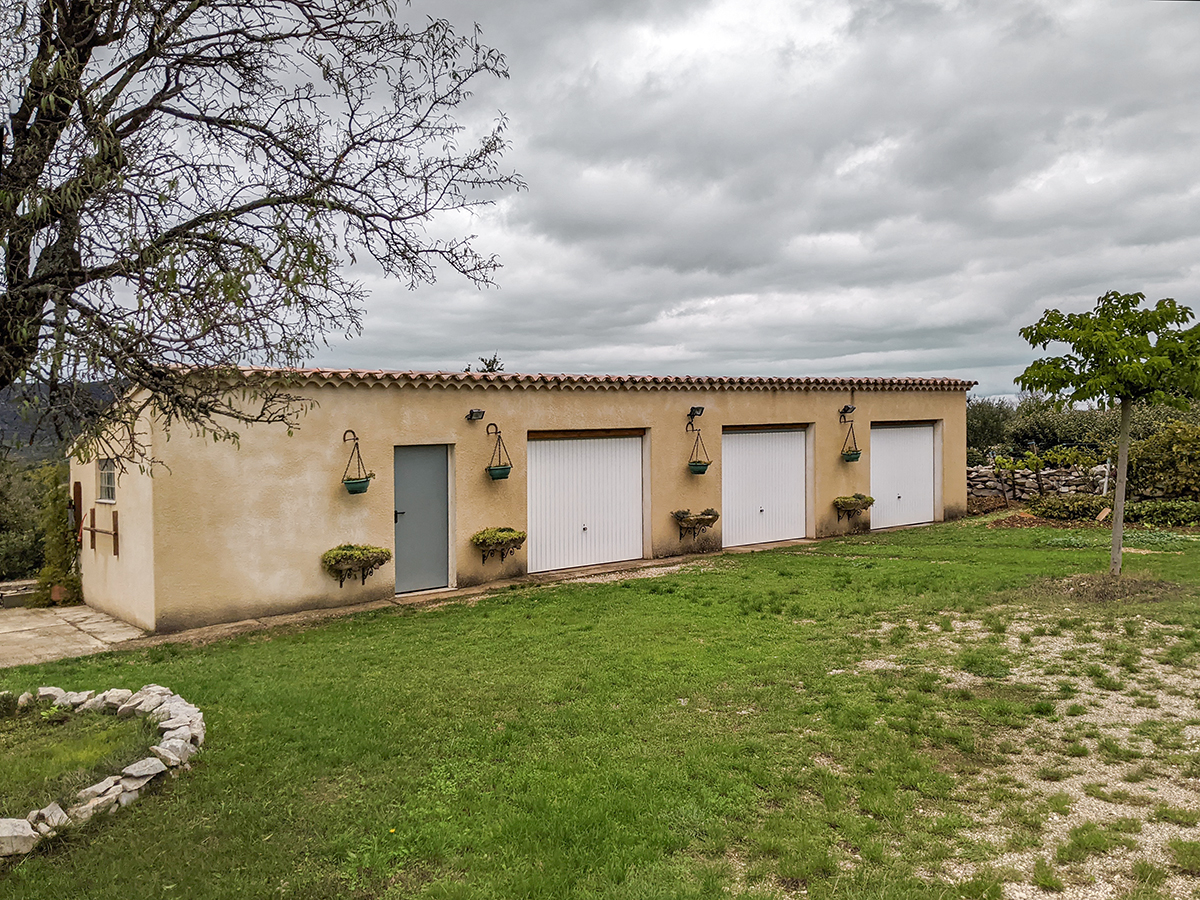 Ever since we moved here it was our plan to turn this garage into something beautiful. When visiting for the first time 3 years ago, we saw the potential, but at the same time we had to look through quite some stuff. The previous owner was a DIY-er, and left his entire workplace with old tools, material and junk, like if he had left in the morning, taking just all his valuable things. Anyway, it took us quite a while to empty everything.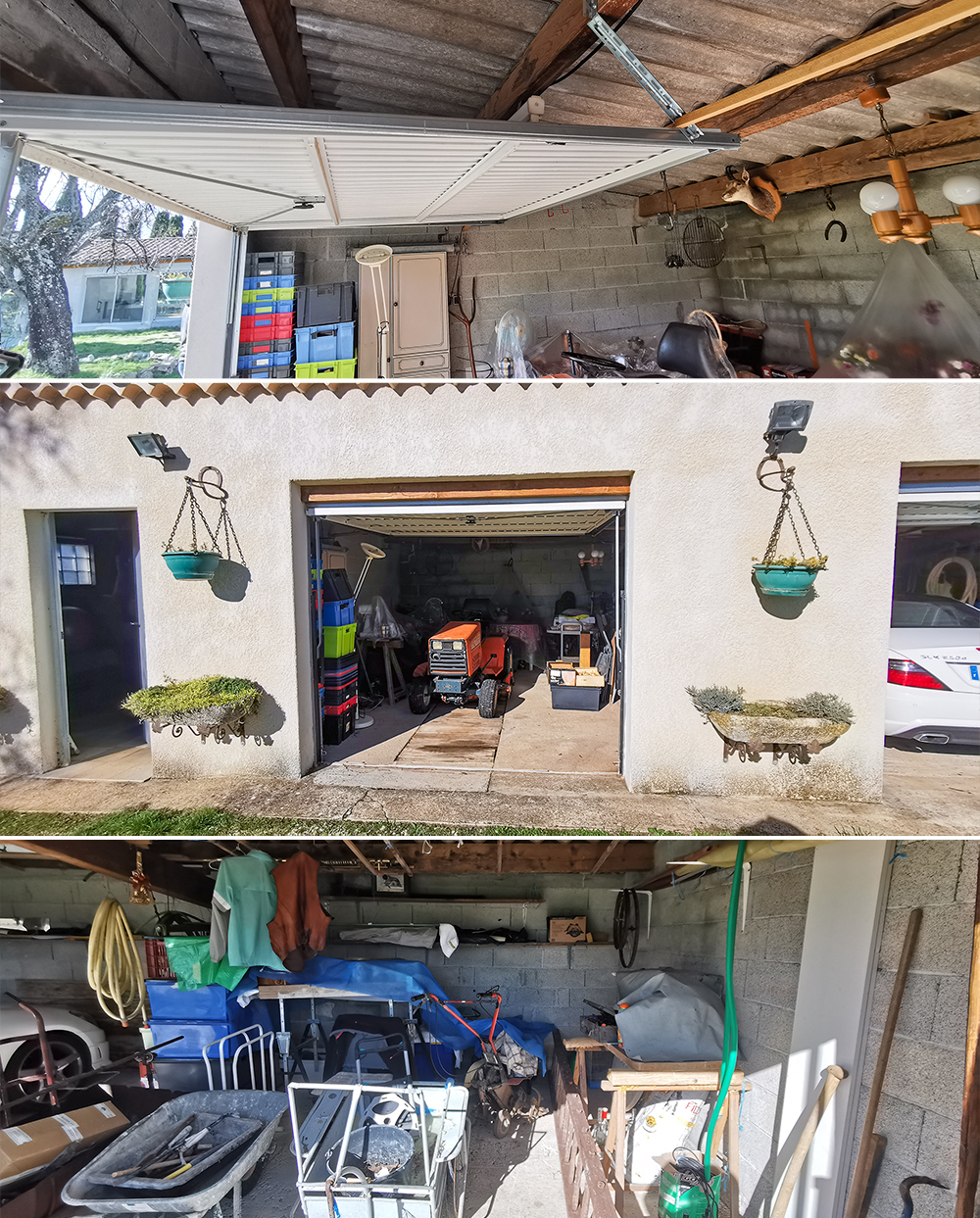 It's amazing how much has changed since the workers started in January. Currently (June 2023) the plumbing and electricity is being worked on and yesterday the drywall sheets and more recycled cotton insulation were delivered. We call the house la Petite Maison Triangles: it will be a "small" home of 80m² and another 80m² of terrace, next to our larger home called Villa Triangles.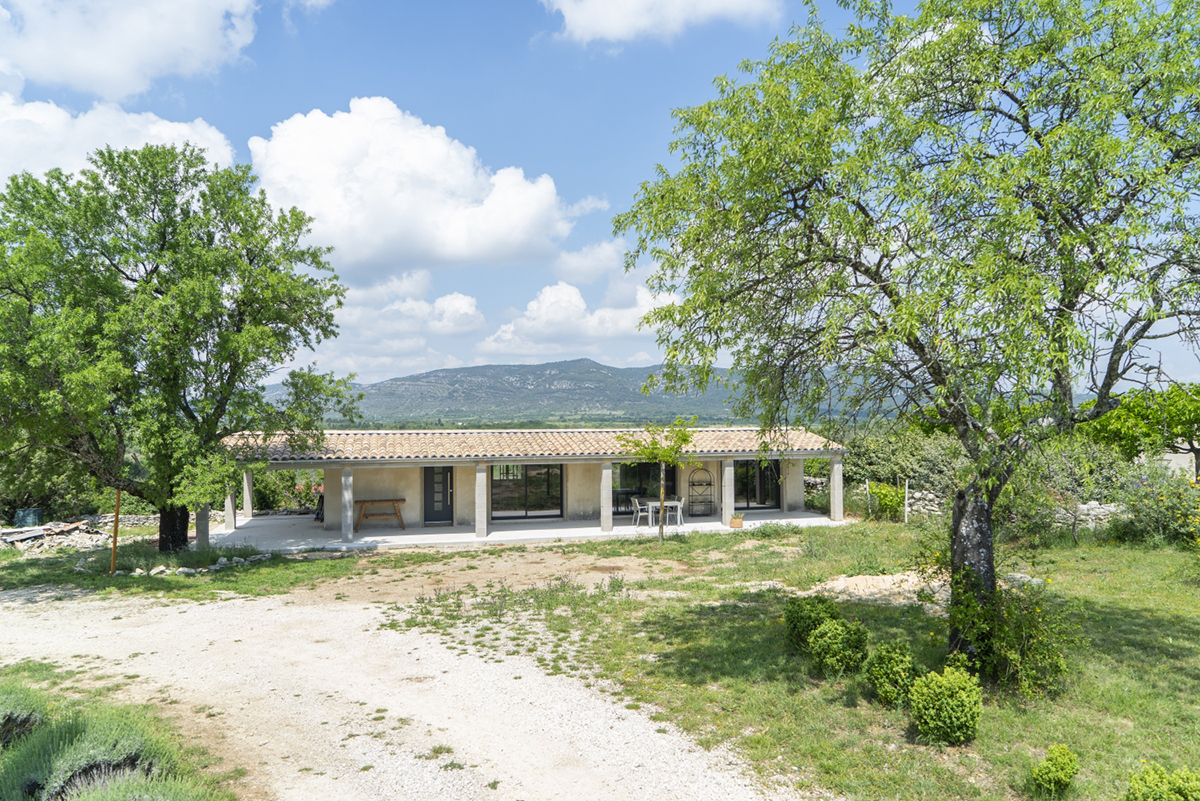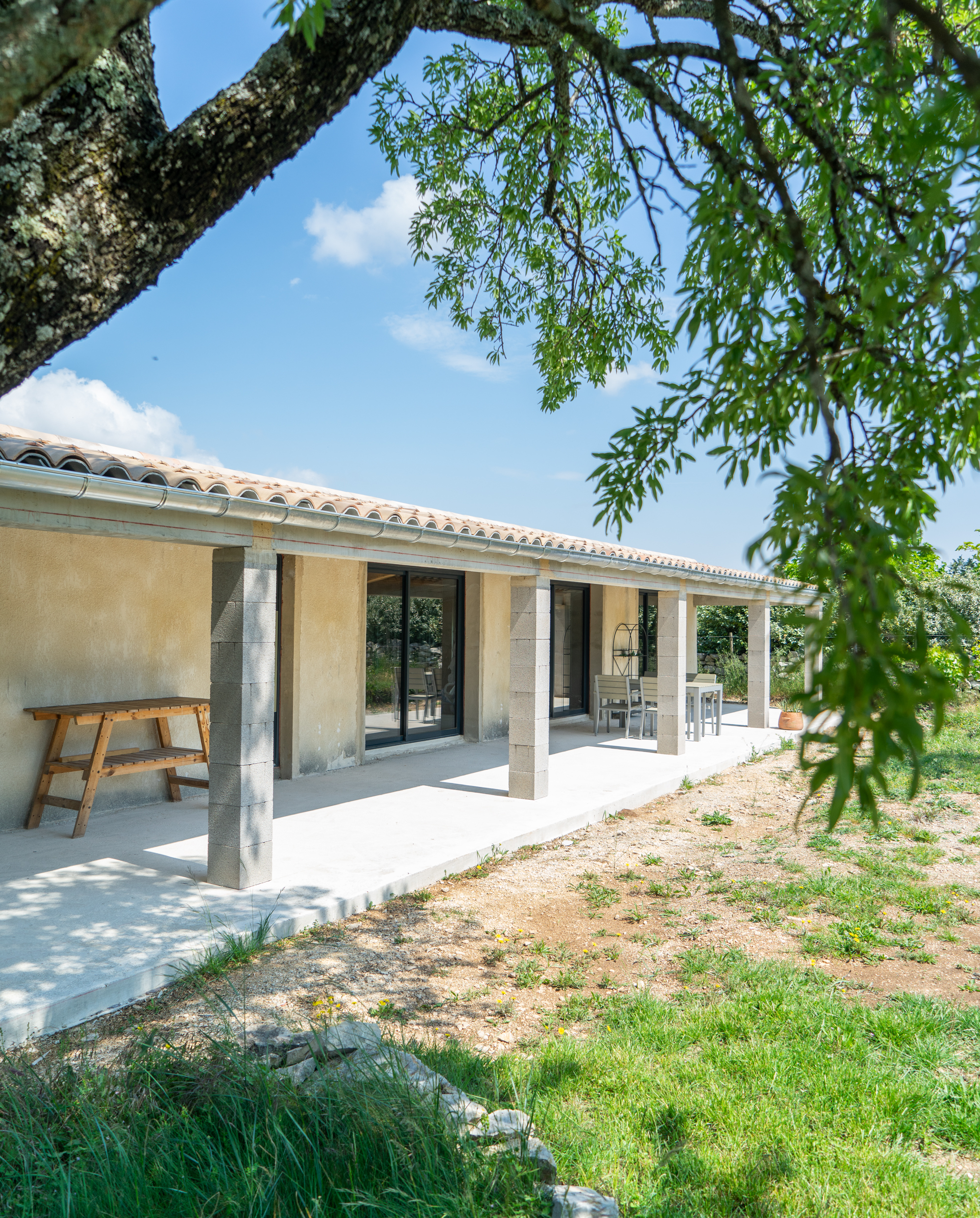 These big beams carry an entire extension that doubles the actual living space. The newly created 80m² covered terrace will be such a lovely place for outdoor dining, al fresco lunch, or simply morning coffee. Sun rises on this side, and in the afternoon the sun will turn towards the other side, which means it will be cooler here at the heath peak of the day. We will intend to add lots of potted plants for a more cozy feeling and to add some movement to this spacious terrace.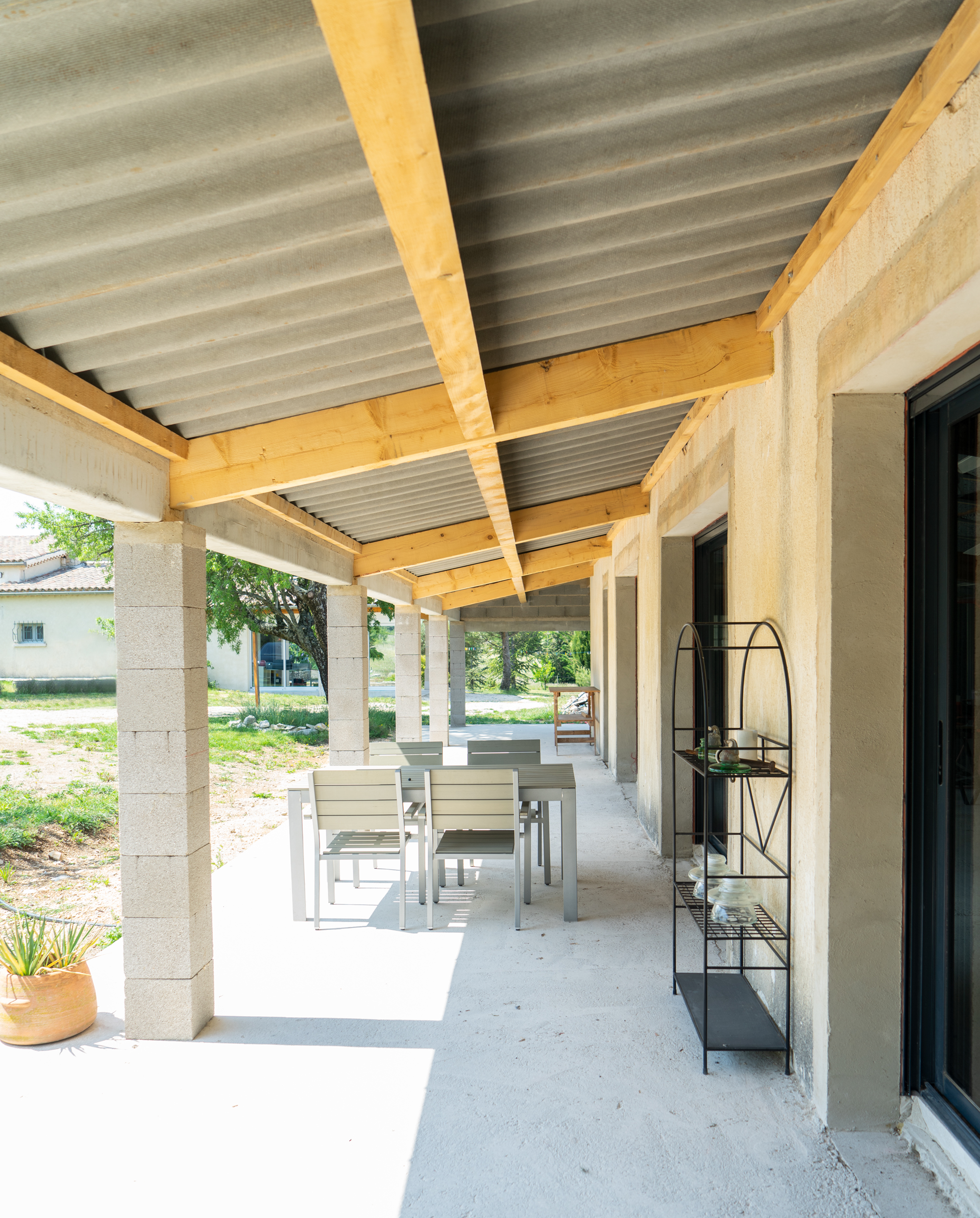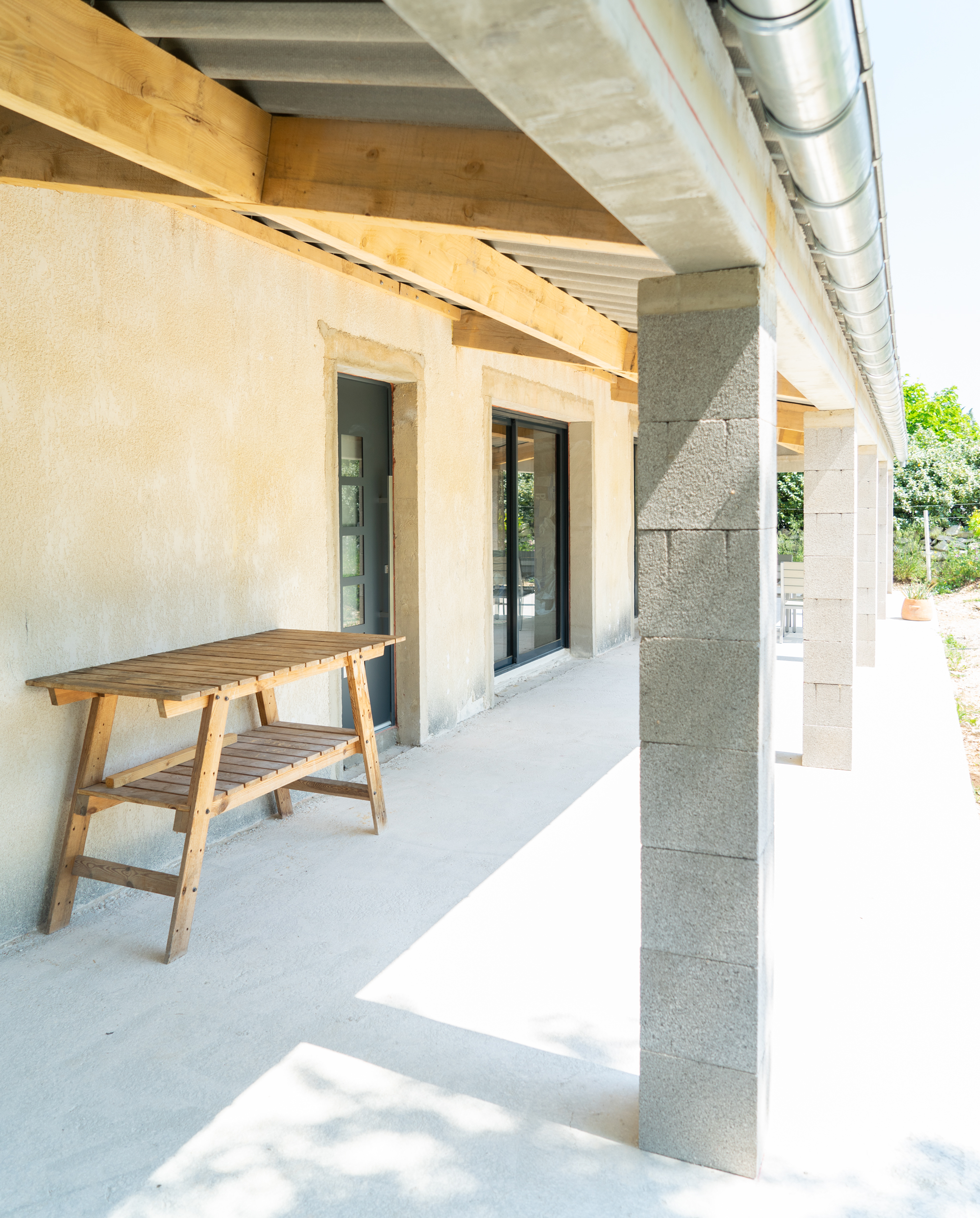 From the kitchen and living room the view is amazing, you can see the entire valley and the Dent de Rez mountain (714m). By the way the view from the mountain is definitely worth the hike: from there you have a 360° view from Ardèche to Cévennes to the Rhone Valley: it's beautiful! Pictured below: the Dent de Rez behind the house: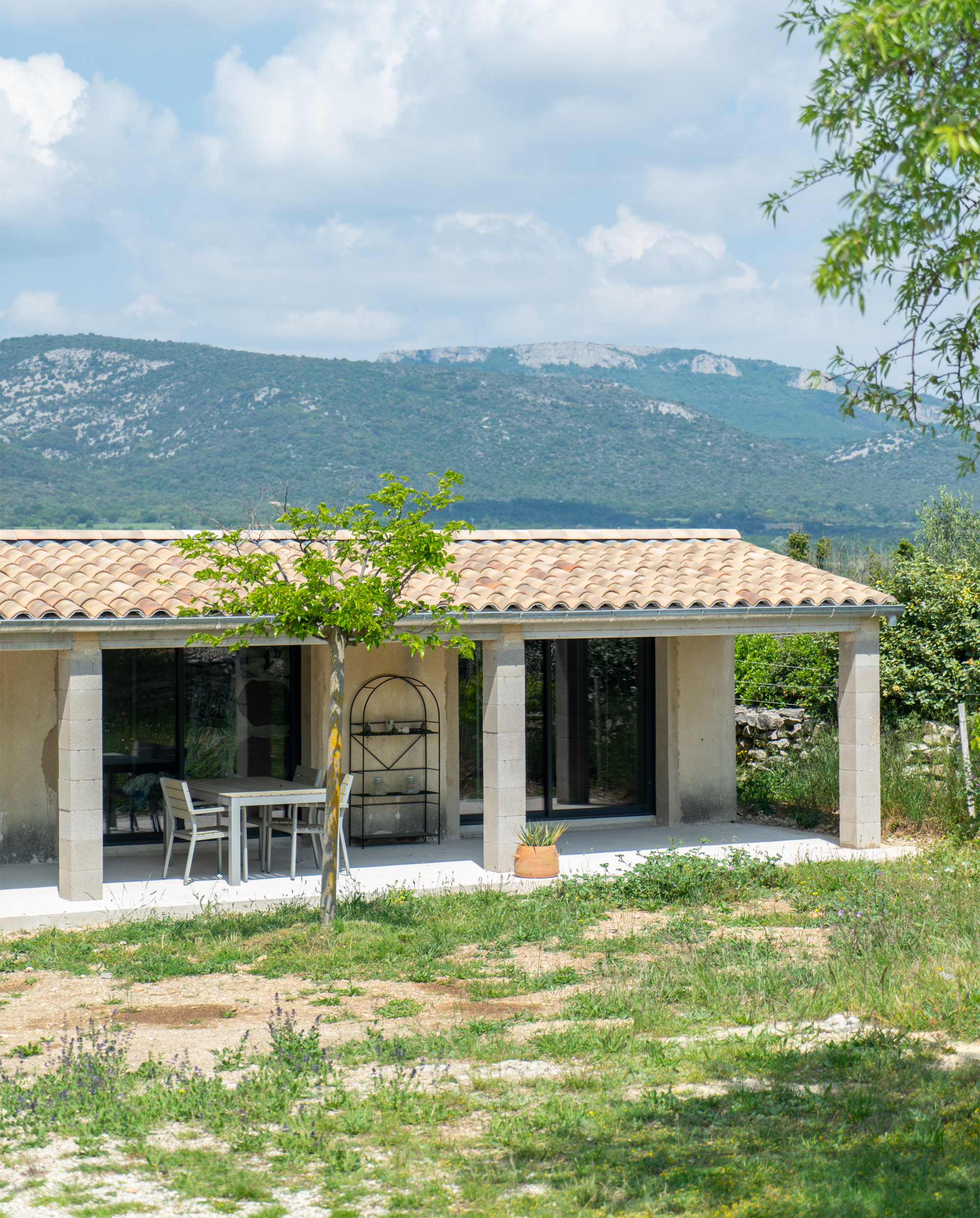 What makes a house a home: a personal collection of items, gathered through the years.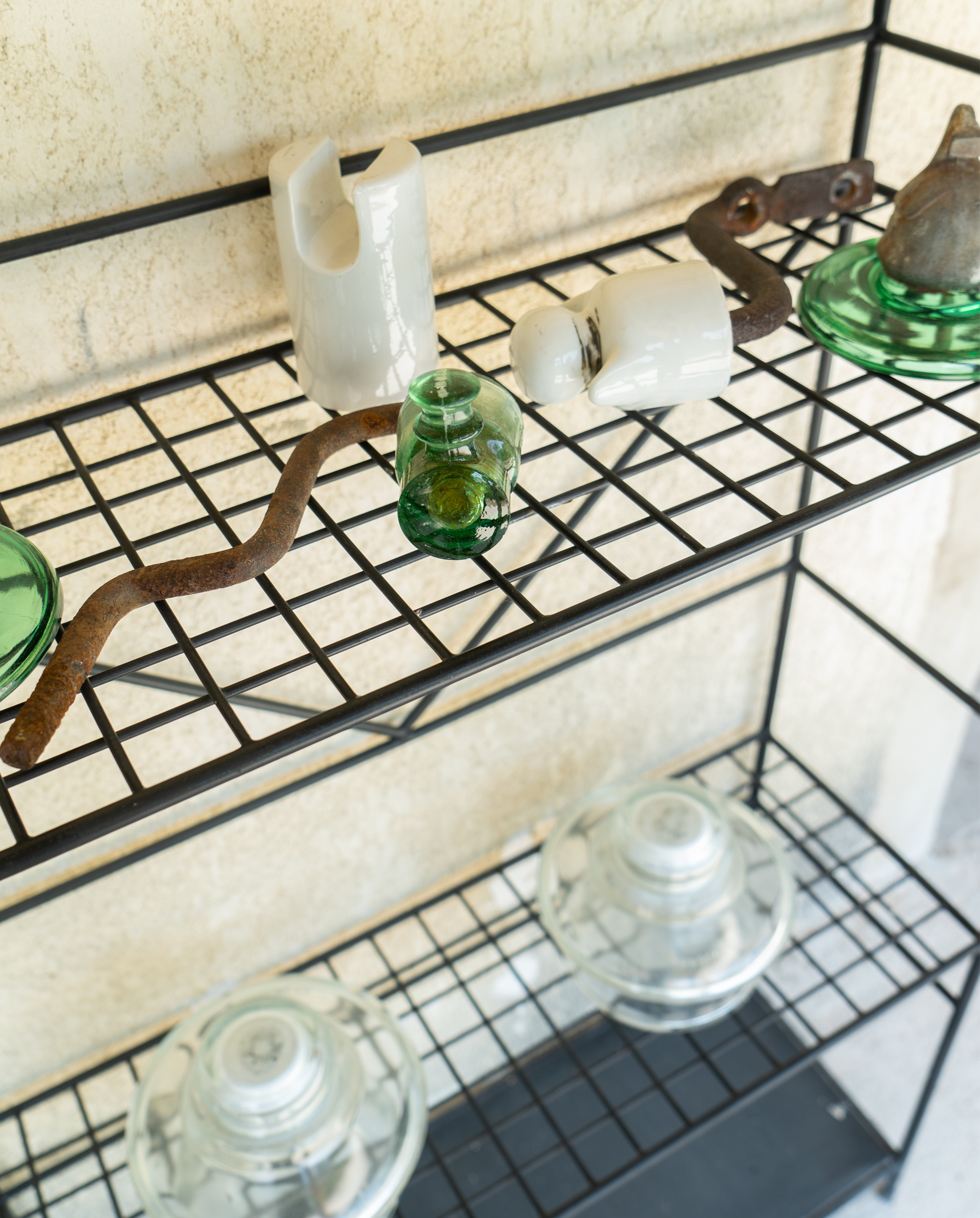 We also started my favorite part of this entire project: designing the interior and terrace space. We're very happy to work with some beautiful brands and companies to make this a contemporary, sunny and comfortable home for Tobey's grandparents 🥰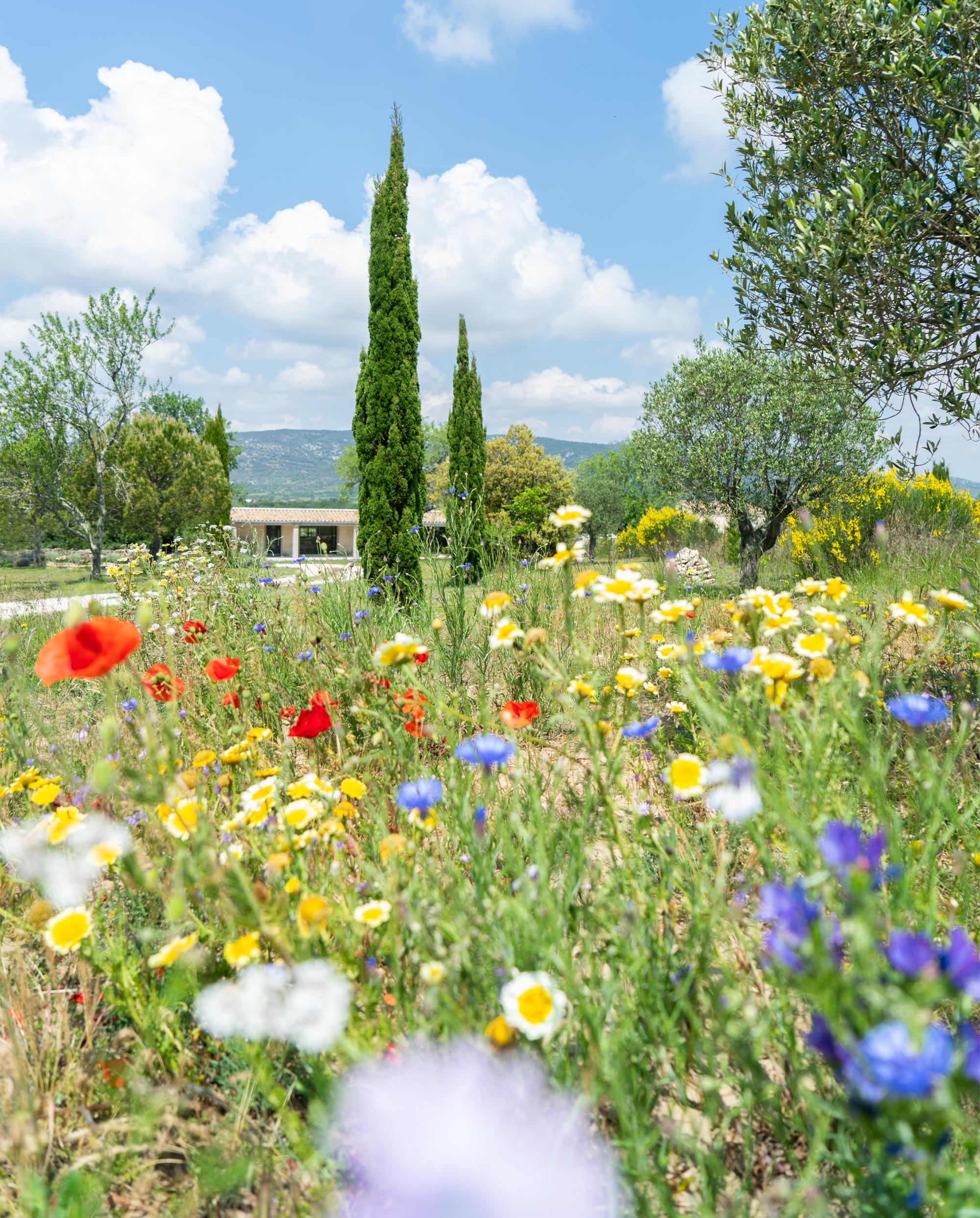 Tobey's proud grandparents: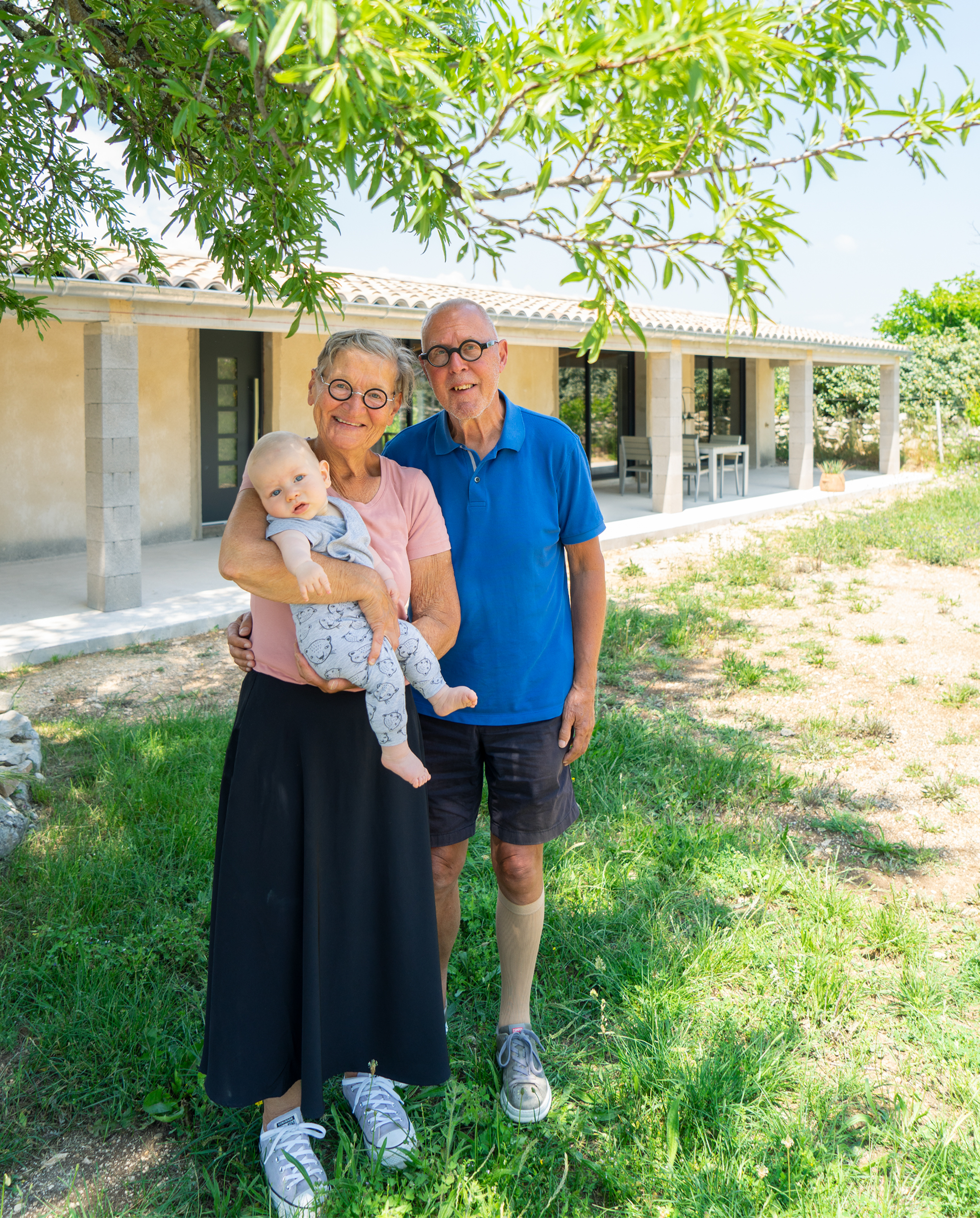 Last fall we randomly sprinkled wildflower seeds where the workers did some digging and it turned out so pretty! Corn flowers, Nigella, poppies: this is definitely something I want to explore some more. The flower bed along the pathway looks so colorful and inviting and provides enough flowers from some fresh garden bouquets that make cute little gifts.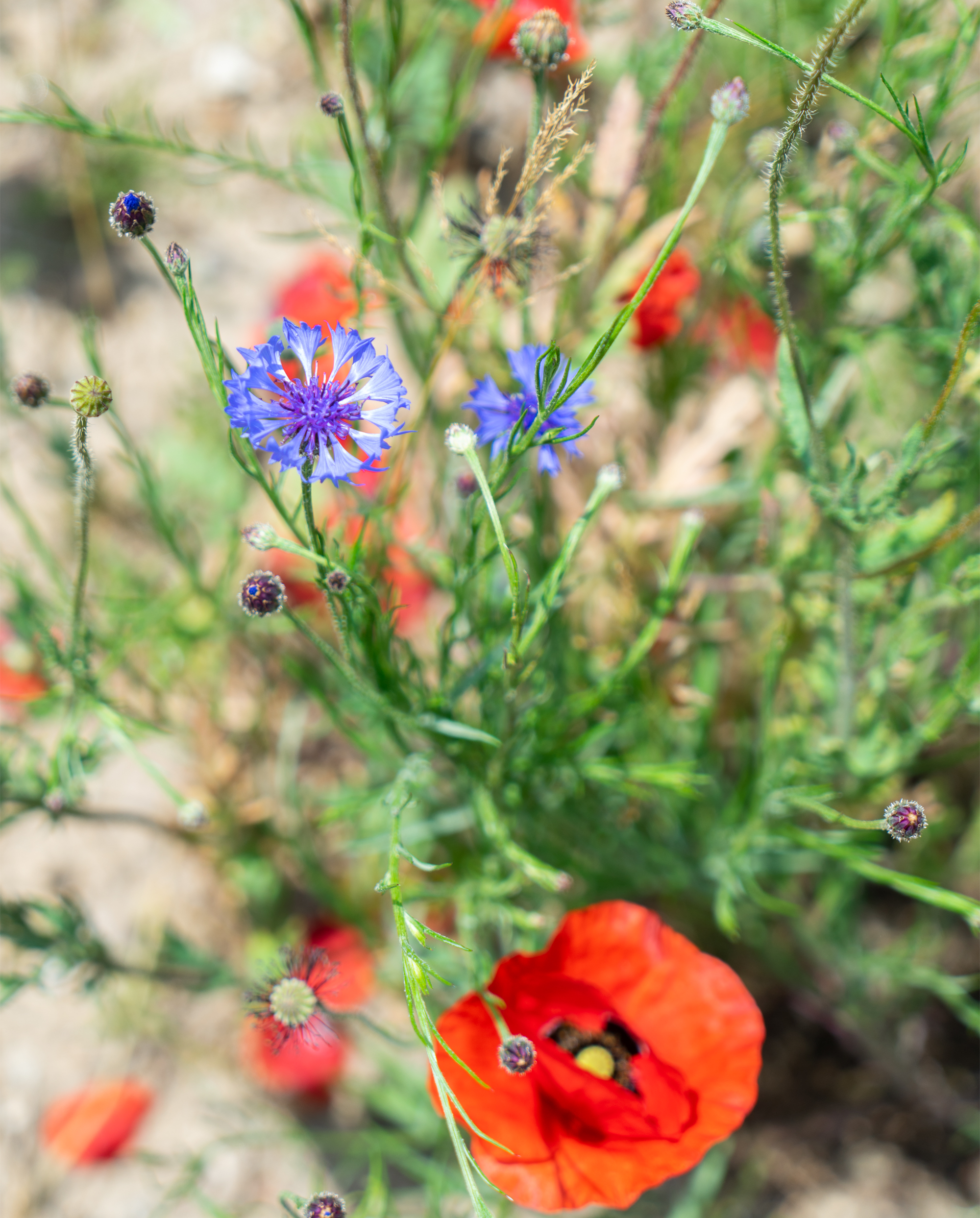 So no: we are not moving! I hope you enjoy this first post about our Petite Maison Triangles because there will be more updates as we go along. It is an interesting process and I already find it hard to imagine what the garage looked like at the beginning of 2023. I can't wait to share more of the process, our choices, and the result in the months to come!