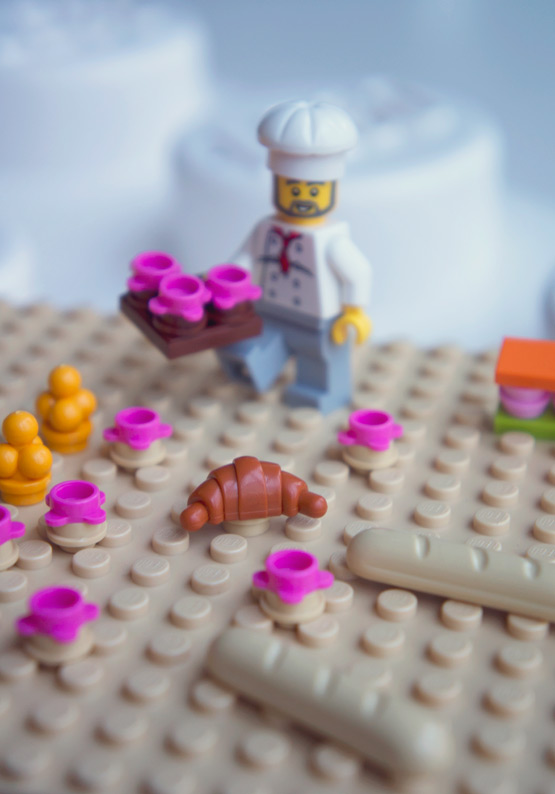 What do you do when it's raining & you've just found several new Lego sets in the stash of your husband? You build a Lego bakery! Including 1 croissant, 2 baguettes & cupcakes! Any idea what these stacks of tiny "balls" are? Maybe chouquettes? Or oranges?
Even though I'm not a big fan of pre-fab Lego, ( I rather prefer basic bricks ), the pastries are really cute!
Did you play with Lego as a kid? And do you or your kids still play with Lego?