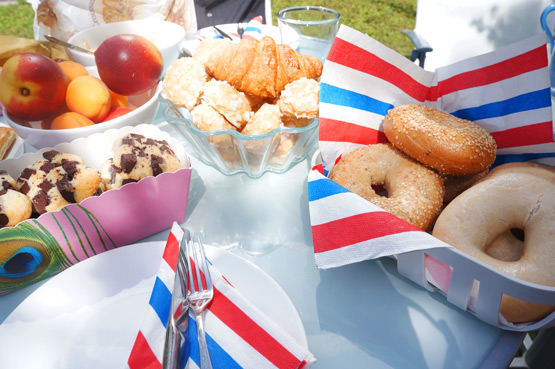 Last weekend it was my birthday. My family came over from Holland and we spent the entire weekend in our garden, eating, drinking and having a good time. We started with a brunch in the shadow of a few trees in our front yard. Then headed to the back yard for drinks & a tompouce and my husband prepared a delicious bouillabaisse for dinner.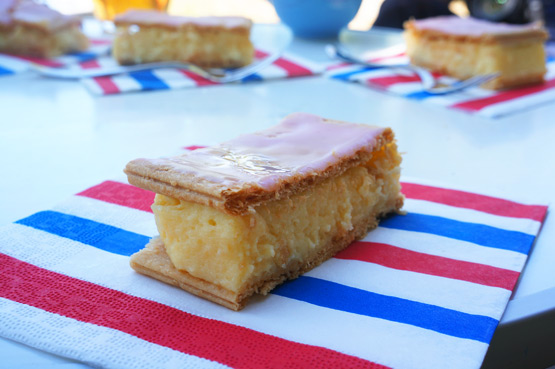 With a birthday in the 3rd week of July we were always on holiday in France when I was little. Since we once had some not-so-good apple beignets from a local French boulangerie, it's a tradition to eat self/ready-made tompouce pastries on my birthday. These tompouces come in a box, you only add milk & heat up the frosting au-bain-marie. Anyway, it's an easy sugary birthday treat!
What is your favorite birthday delicacy?