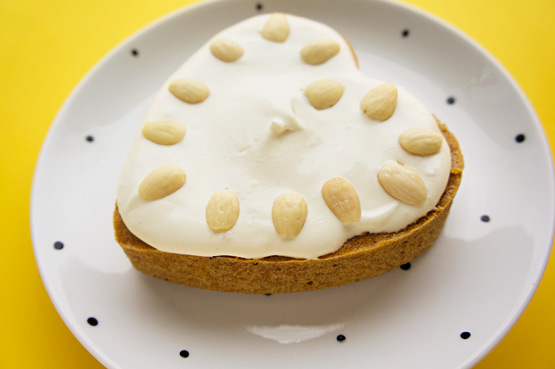 My bakerella sister gave me this carrot cake in a jar. I'm not very good at baking and easily screw up the simplest recipes. Last week I even failed to boil some eggs… I had the flu, so there was an excuse, but still. I really enjoy baking though! And I also like eating carrot cake :o)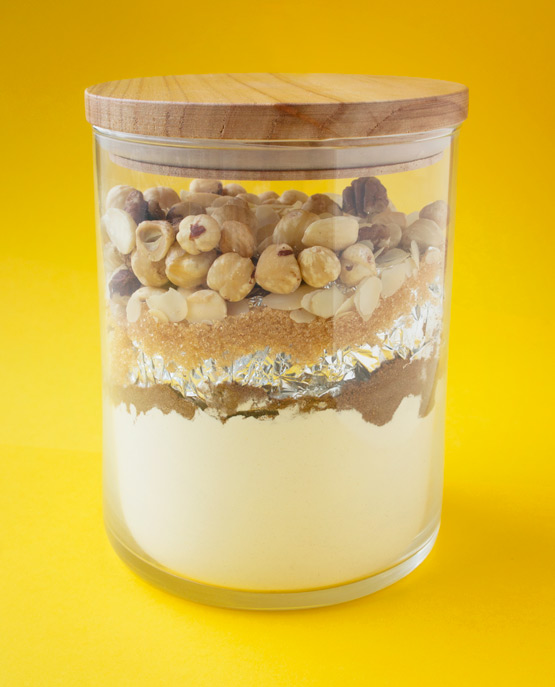 ► In the jar: nuts, 300g brown sugar, spices, 250g flower, baking powder.
► Additional ingredients: 100g melted butter, 200ml olive oil, 4 eggs, 300g grated carrots, 250g cream cheese, 100ml cream.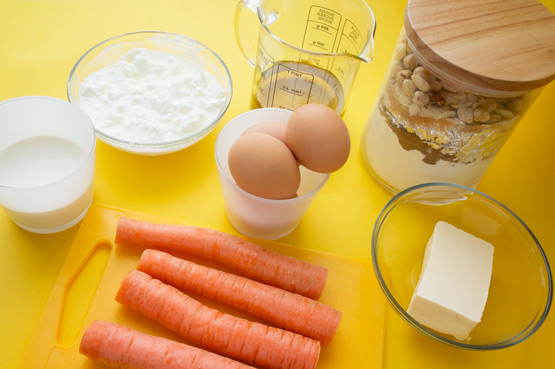 Simply chop 2/3 of the nuts and roast them in a frying pan. In a large bowl, beat together butter, olive oil, 250g brown sugar (keep 50g separate for the frosting) until a smooth mixture. Add the egg yolks, grated carrots, flower, baking powder, spices and roasted nuts. Beat egg white until stiff and add it to the dough.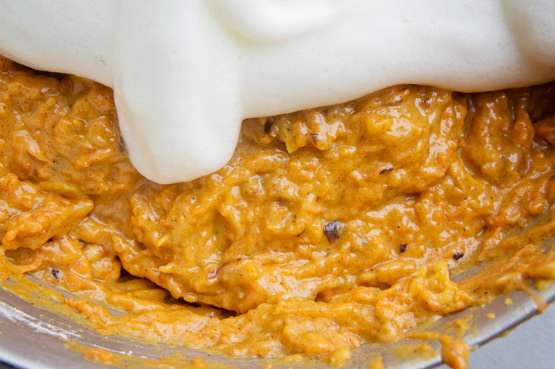 Pour into some baking moulds. Bake in a preheated oven (150°C) for about 40 minutes or until a toothpick inserted into the center of the cakes comes out clean.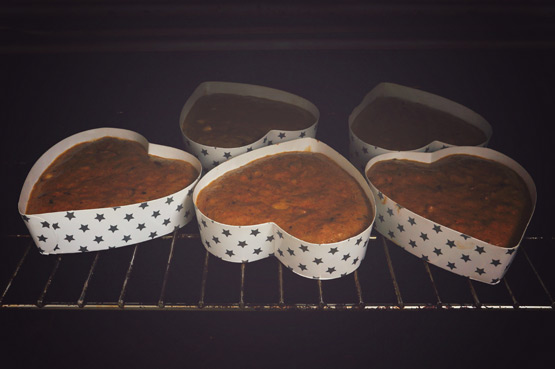 For the frosting: mix the cream cheese with the cream and brown sugar until smooth and creamy. Frost the cooled cakes and decorate with some nuts. Bon appétit!
These carrot cakes tasted pretty good, although I was very surprised that they are so rich! Lots of sugar & oil & butter & cream… but the perfect comfort food for these last snowy days of winter!

The heart shaped paper moulds are by HEMA.