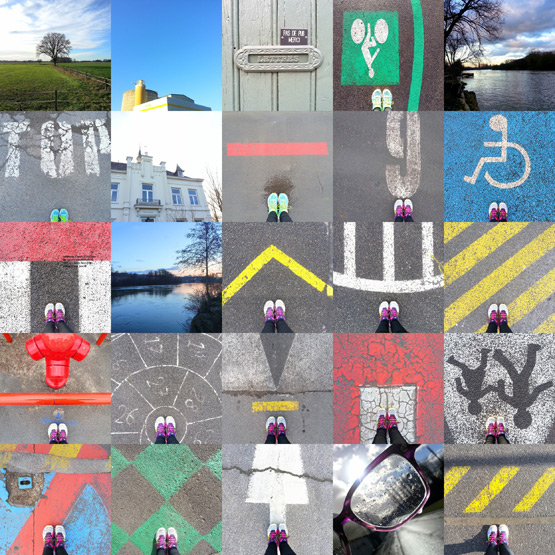 Ten months ago I started running every other day and I still do. I never considered myself a sportswoman and when someone recently introduced me as "sporty", it made me laugh out loud. Me? But of course: my instagram feed is filled with pictures of my running kicks and I really run very often. Anyway, I thoroughly enjoy it and want to share some tips with you today to keep or start running.

► TIP 1 Start an Instagram series. My virtual cheerleaders are the best! And thinking about creating an image helps to focus on something else than minutes, speed, acceleration and personal records.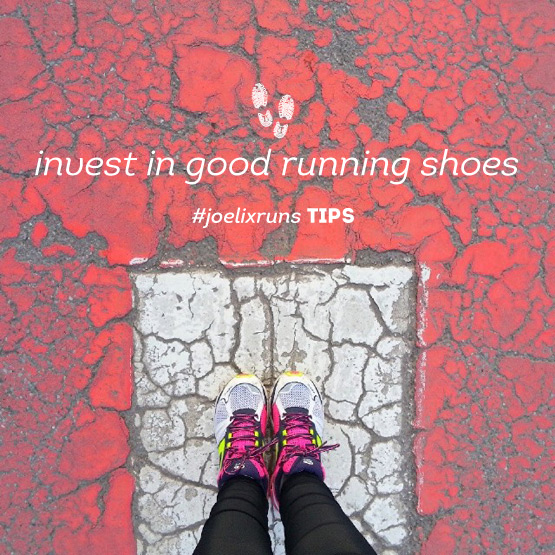 ► TIP 2 Invest in good running shoes and don't succumb to cool brands or colors. I tried many "pretty" sneakers, but my Decathlon Kalenji shoes support my feet perfectly well. I wish they'd be prettier, but well… function over vanity 😉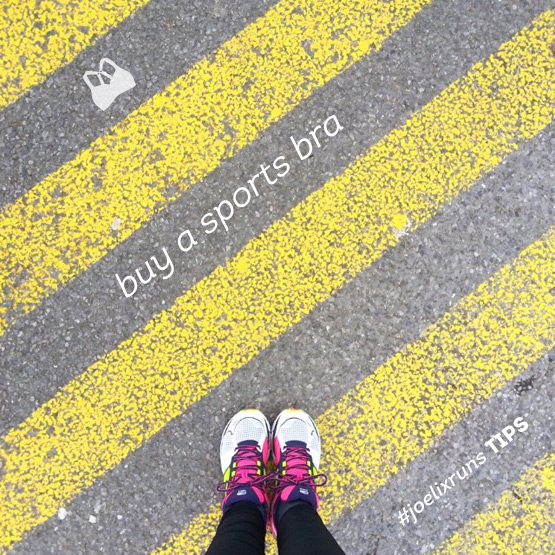 ► TIP 3 If you're a woman: invest in a good sports bra. I see so many runners with painfully bouncing breasts. Don't risk breast tissue damage and painful back & shoulders! I warmly recommend this Panache Sports bra (it comes in many cool colors too!)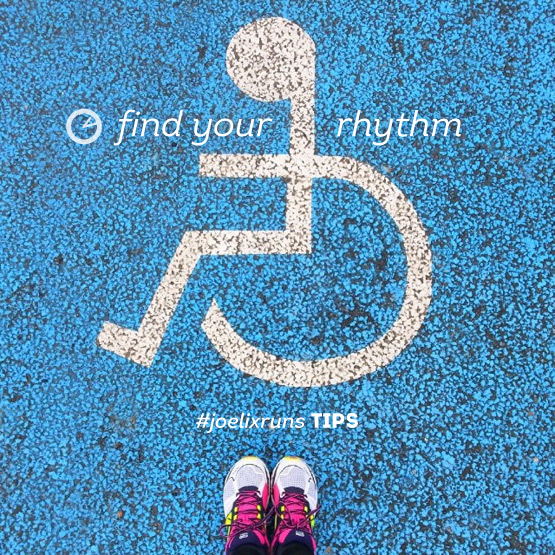 ► TIP 4 Find your rhythm. Don't compare yourself to marathon (or 5K/10K) runners and runners that overtake you. No matter how slow you go, you're still lapping the people on the couch. Also find a rhythm in your schedule. Maybe you like running before the world wakes up in the morning or just before dinner? I usually run during lunch breaks, which is easy as I work from home. But when I have meetings, I try to fit it in at another moment. Every other day works for me.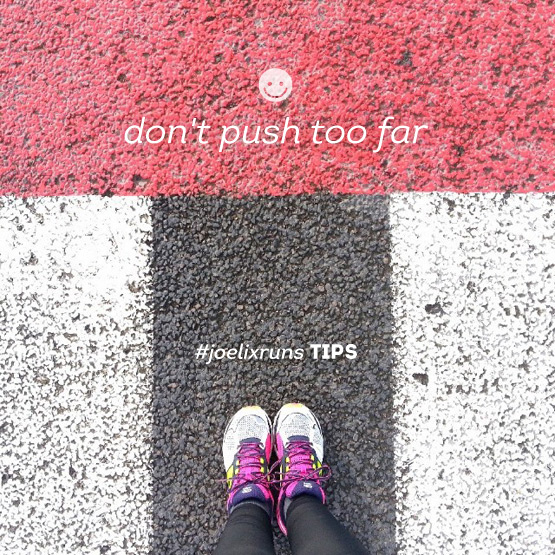 ► TIP 5 Don't push too far. I once did and ended up with painful shinsplints (still recovering…). Simply enjoy being outside while improving your health. Don't feel like running today? Simply go for a short run and run a little longer next time.
And above all: enjoy! (and if running is not your thing: don't waste your time!)
You can collow my runs on instagram. And if you already do: thank you so much for the support! xx