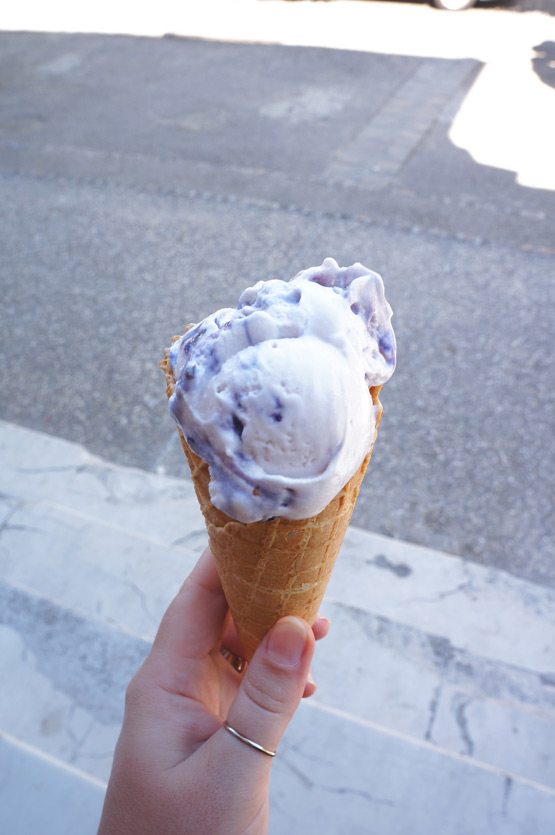 Summer started in France & I couldn't be happier. I'm not sure if it's true, but most people prefer the season they were born in. I was born in the middle of the summer and it's absolutely my favorite season. Sunshine, people-watching from a sunny café terrace, leaving the house without a jacket, sunbathing & late dinners in the garden, cool drinks, life slowing down and of course ice cream!

I scream for ice cream reminds me of "Wij eisen ijs" ( we demand ice cream ) from Dutch children's book Floddertje by Annie M.G. Smidt. Fiep Westendorp's illustrations for this book are one of my favorites.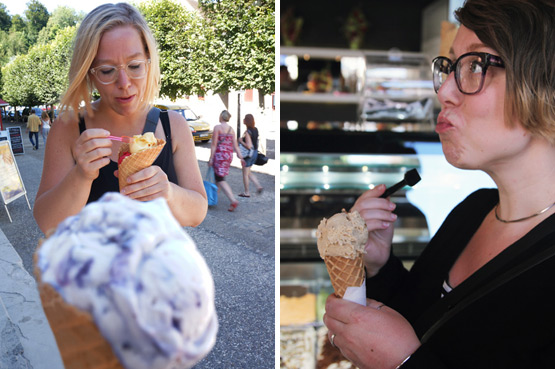 Mostly drawn to it by its color, I tasted my first Violette ice cream this week. Delicious! My sister went for mango & raspberry ;o) In Avignon I had the best caramel au beurre salé ice cream ever. Yummy! What's your favorite ice cream flavor?
Tomorrow I'll share a new ice cream recipe to keep you cool!