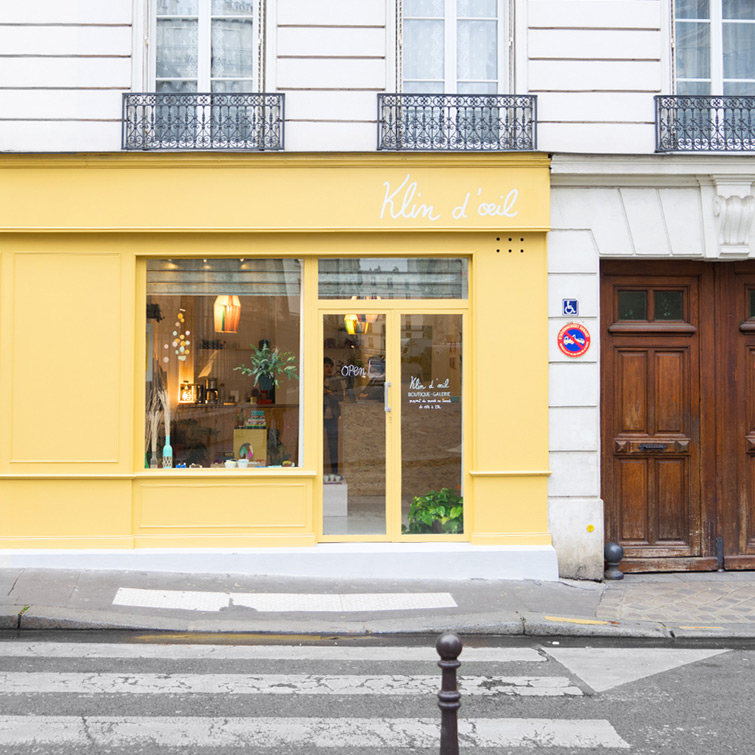 Once I found out talented duo heju was working on the new Klin d'oeil boutique & gallery in Paris, I couldn't wait to see it. I really love what they did at the courtyard of Les Petits Hauts (I blogged about that here), and the sneak peeks on Instagram with this fabulous Sudbury Yellow by Farrow & Ball made me happily walk to the 11th arrondissement in Paris. Let me take you on a little virtual visit, let's go: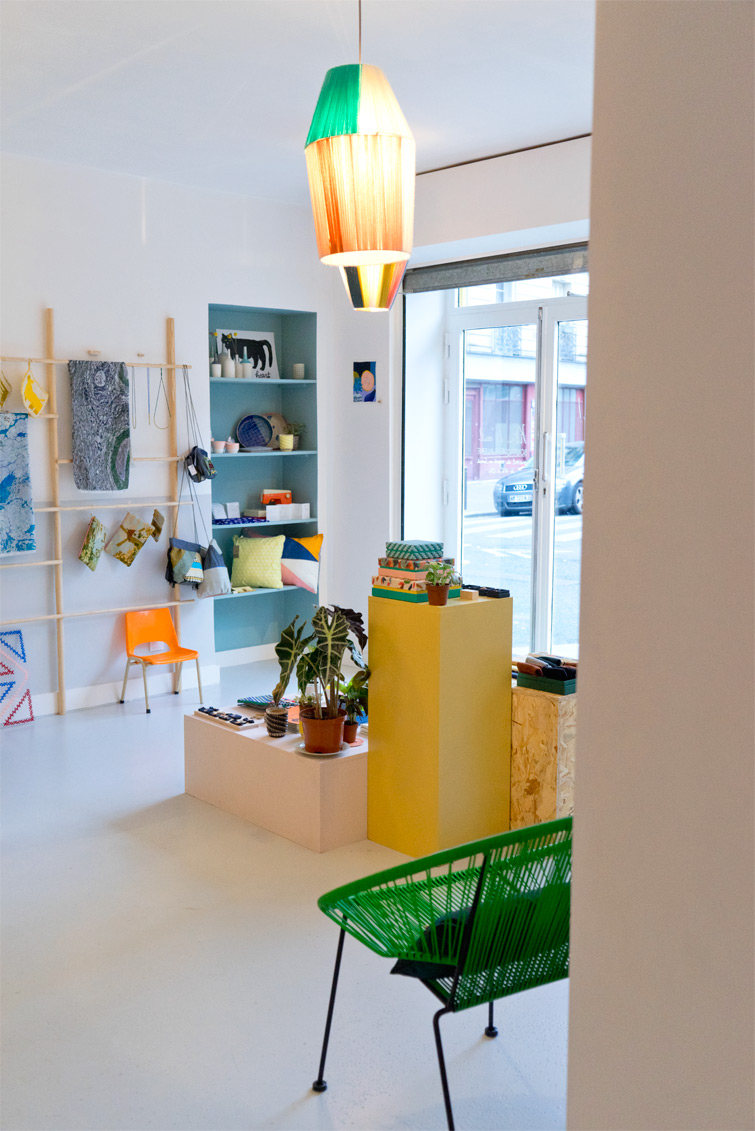 For the past few years, Klin d'oeil has been "famous in Paris" for its creative pop-up events with many different designers and artists. They gathered a clan…I mean "Klin" of like-minded people that love handmade, contemporary design, great food and cool music. And that's exactly what you'll find at their new boutique & gallery! It's beautiful, cosy and refreshing.
Lampshades in colorful wool, inspired by Ana Kras: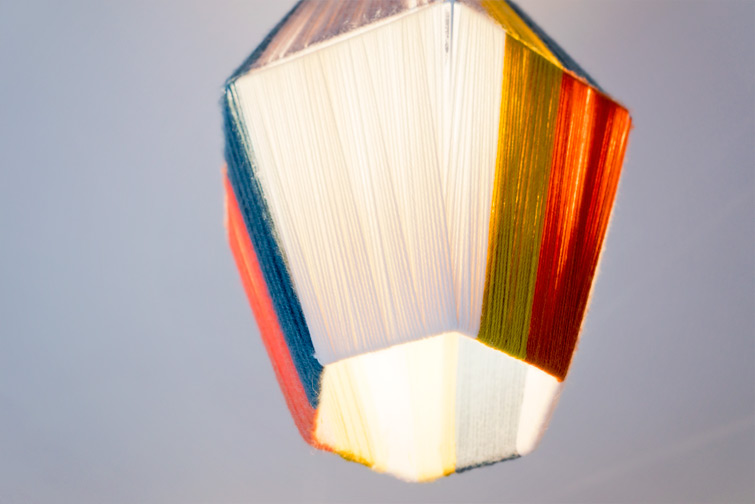 Colorful ceramics, jewelry, bags and pouches by Studio Walkie Talkie and Atelier Dimanche, accessories, paper goods, cushions, vases, soaps by Le Baigneur, embroidered artwork by Sophie Bazin, post cards… and plants!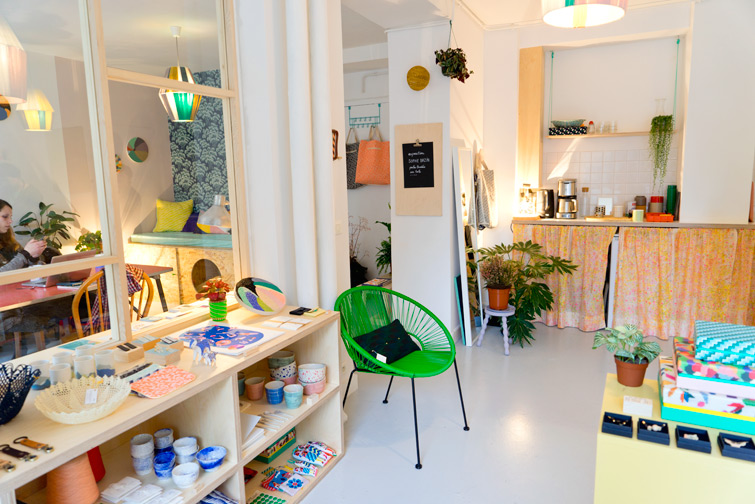 A cosy nook to hang out and relax: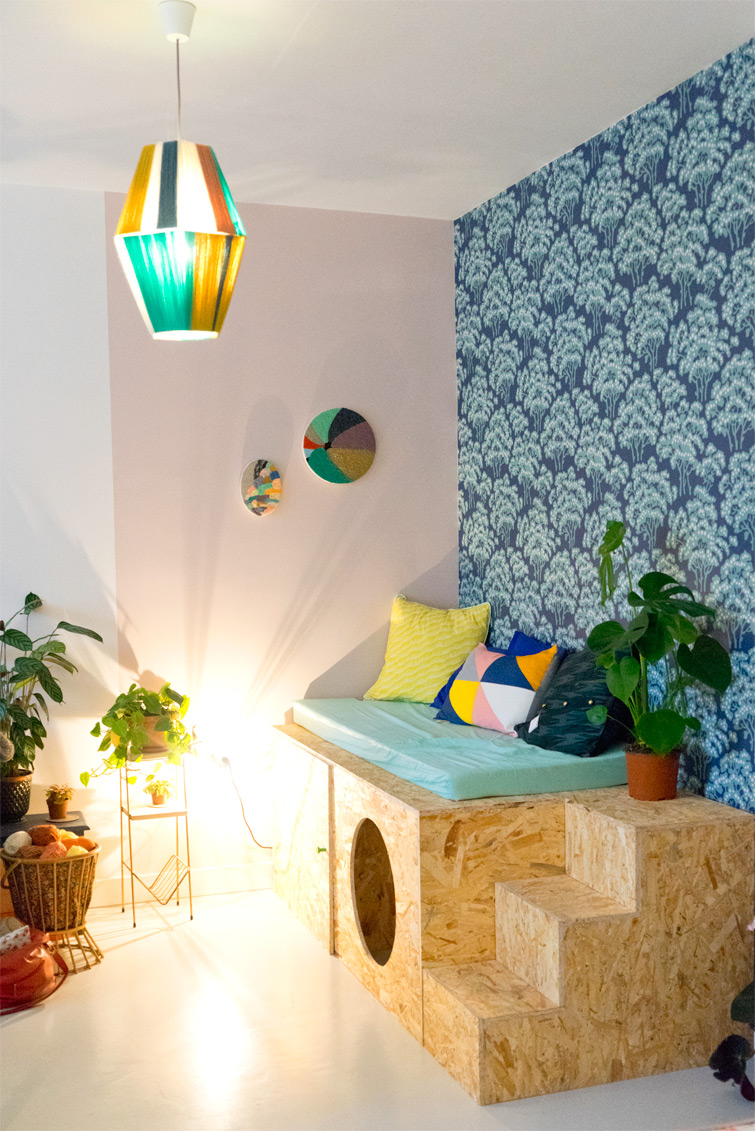 Postcards withs lots of winks (clin d'oeil means wink in French) and risoprints by artist Lea Maupetit: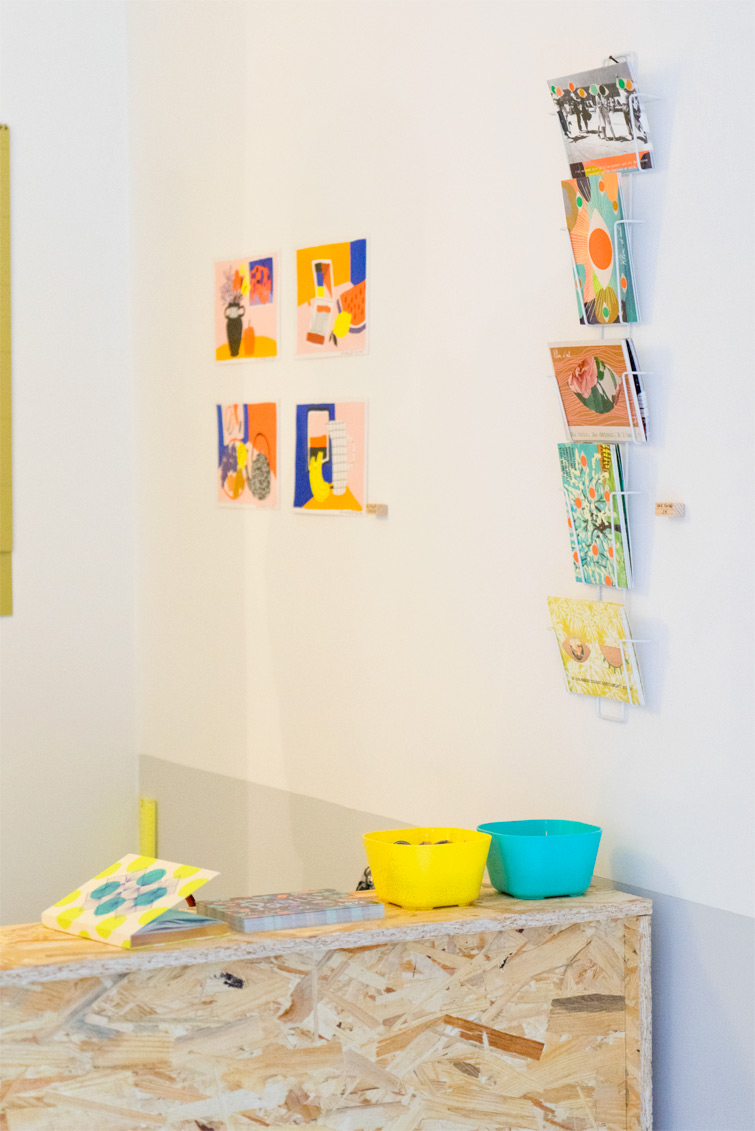 If you love color & plants & unique design goodies, this is the boutique to go: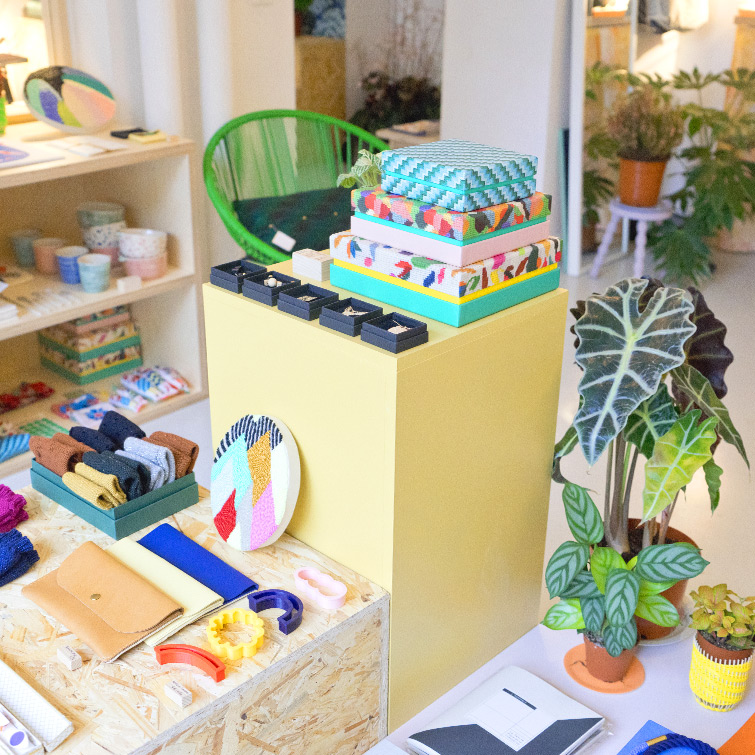 *Wink wink* by Tapamtapam: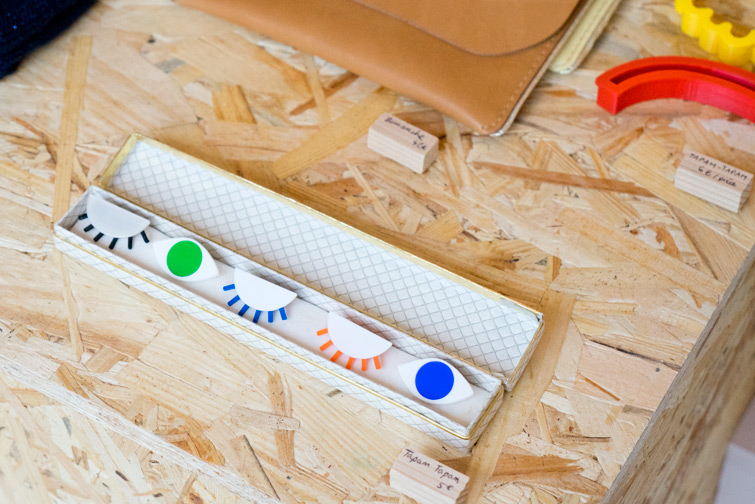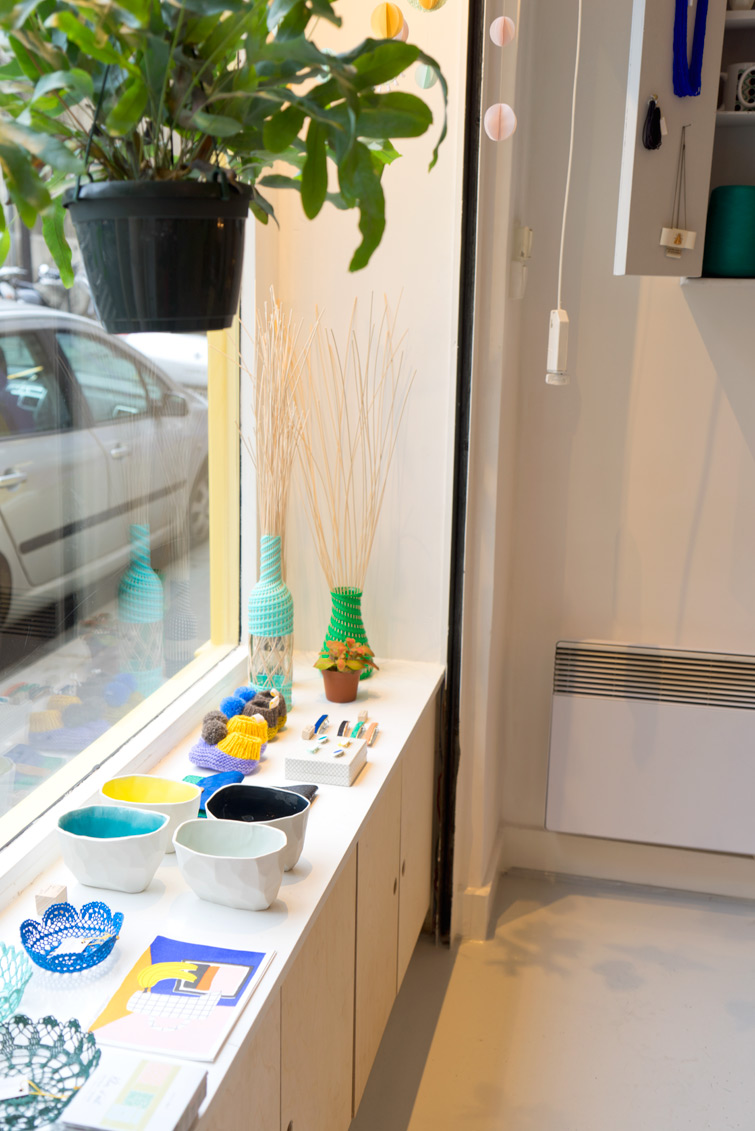 Open!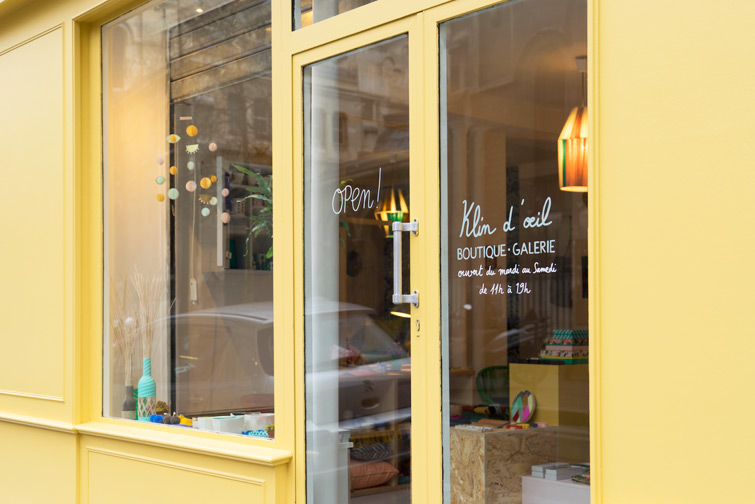 If you plan to visit the new Klin d'oeil boutique & galerie in the Rue Deguerry, it's hard to miss: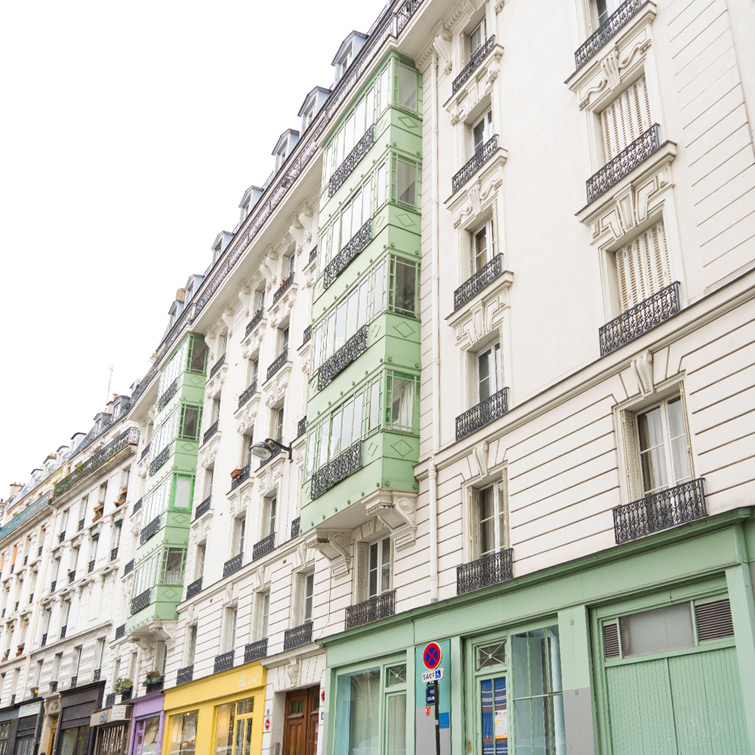 Klin d'oeil boutique & galerie /// 6, rue Deguerry /// 75011 Paris /// +33 1 77 15 22 30
Open every tuesday to saturday from 11AM to 7PM