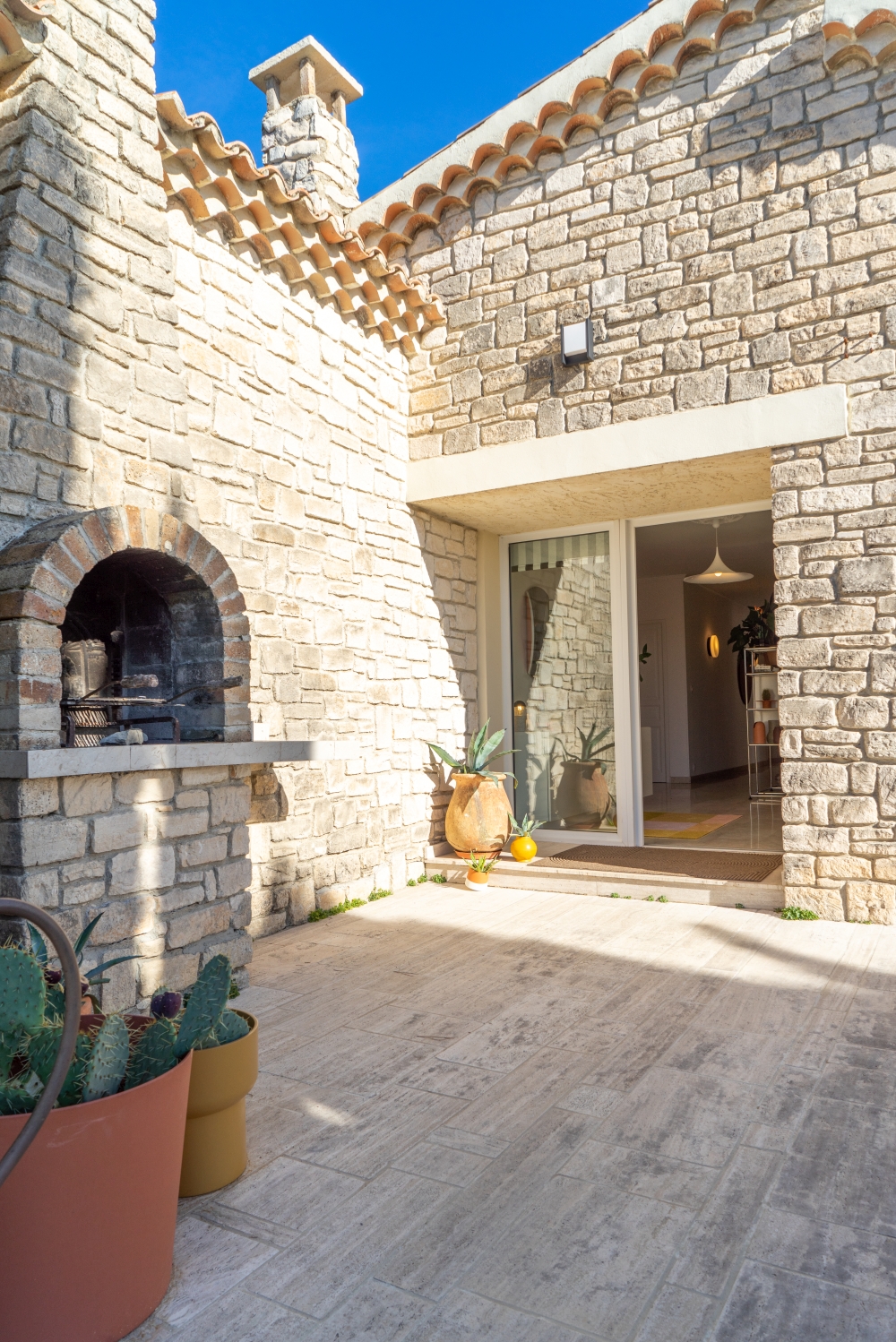 The other day it started raining, or well actually: it came pouring down and then turned into a huge thunderstorm that caused a blackout in our area. The blackout was annoying and caused some material damage, and it was a reminder that the weather here in Ardèche is "slightly" more intense than what we were used to in the North. Rain came pouring down and the small doormat we had in front of our front door was soaked in no-time. And then wet feet in the hallway: it was a mess! Extreme weather, means an extreme solution. And an extremely beautiful solution, preferably! I don't know about you, but have you ever seen a nice and good-looking doormat? Unlike a brown coco-fiber mat or a doormat with a cheesy "home sweet home"? And IF you manage to find something less ugly: they're so small! But have you heard of Heymat? Heymat is a Norwegian brand that creates floor mats that are both functional AND beautiful. Founded by husband and wife team Sonja Djønne and Thoralf Lian, Heymat aims to create high quality mats that have a long life-span and are smart and effective, just like an industrial mat. Their mats are made from recycled PET bottles and created in partnership with leading designers to make a product that is beautiful and sustainable.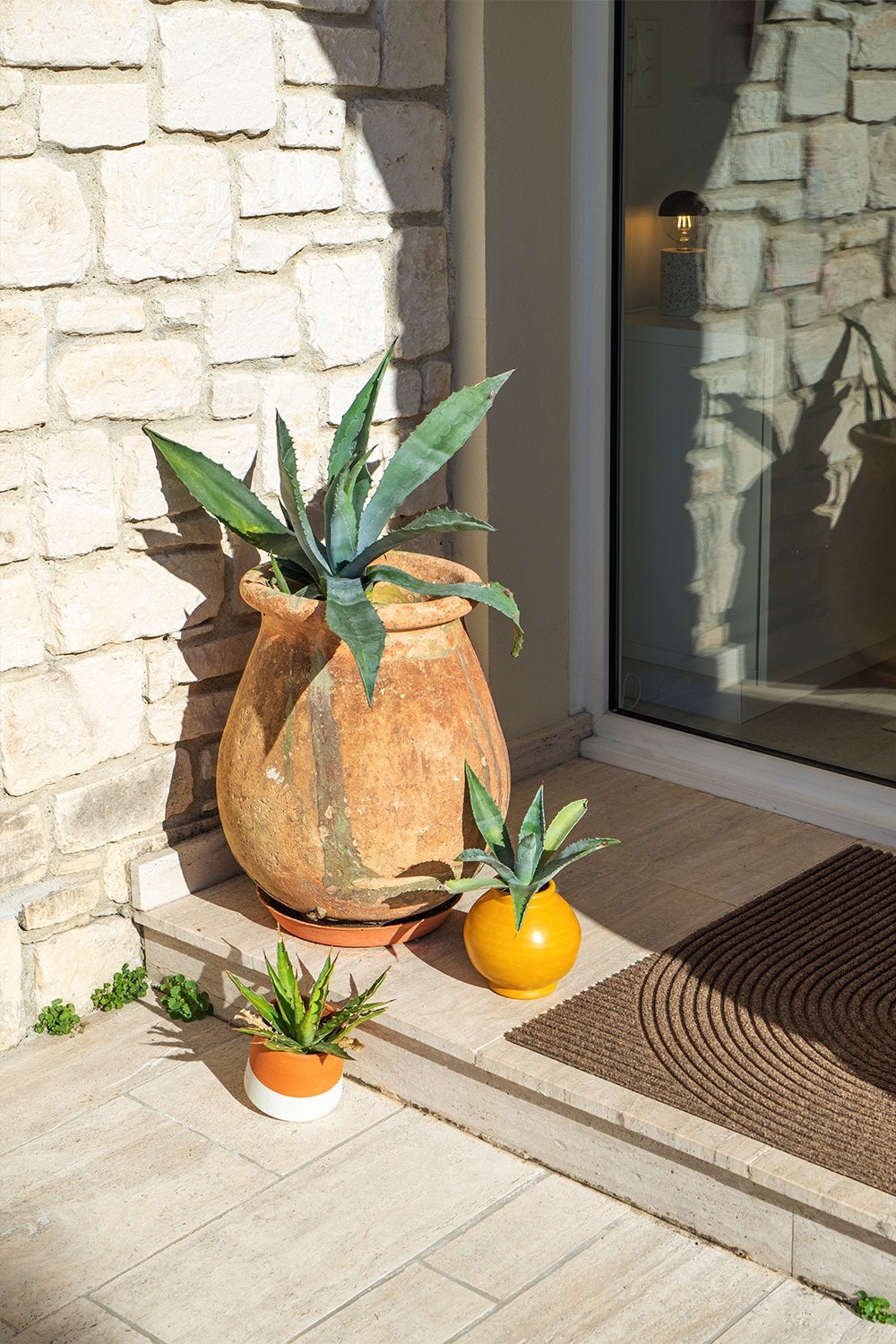 I love how Heymat was born out of their own necessity. In their own words:
Our story starts in the exposed and beautiful Northern Norway, surrounded by fjords and mountains… and lots of wet and windy weather. Here, husband and wife team Sonja Djønne and Thoralf Lian ran a family business specialising in cleaning and hiring out industrial mats. We were a typical family with young children, with an entrance hall littered with shoes, sand and dirt. But we had one advantage – a smart solution that made our lives a little easier – an industrial mat. It wasn't pretty, but it was smart and effective. It absorbed the dirt and made it easy to keep our hall clean and welcoming. So why wasn't there a product that not only worked, but also looked good? We decided that we had to do something about that ­– an entrepreneurial idea began to grow.
Between us, we had in-depth knowledge about industrial mats and a great passion for design. It was in this interface – between experience and passion – that the idea of Heymat was born. Our aim was to make a doormat that you would be happy to come home to, which is why our name is a play on the Norwegian expression 'heimatt' – to return home. We launched our first collection in 2016, and have since then worked continuously to develop new innovative designs – always in close collaboration with leading designers. We are proud of every design partnership – and every new mat.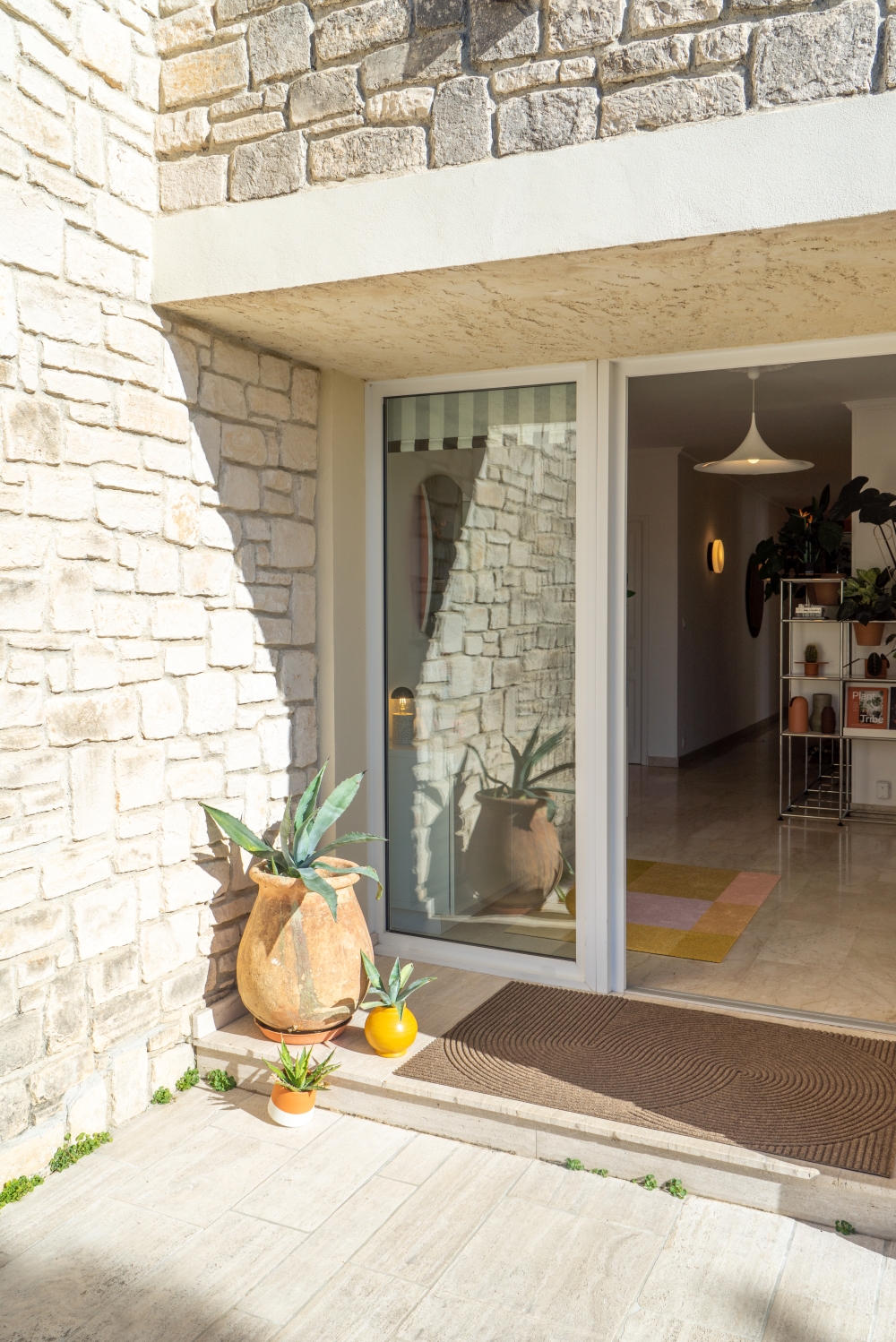 The doormat that I picked for our entrance is a mat called "Sand", which is part of the Heymat+ collection and suited for outdoor use. It has a rough surface and a rubberized backing that prevents moisture from reaching the floor. The design of this mat is inspired by Japanese ZEN-gardens: the three-dimensional pattern is both tactile and meditative and creates a calm atmosphere at our doorstep! I finally found a bigger agave that fit into the big terracotta pot near the door and just like that: everything looks so much more inviting and we're ready for the next rainfall!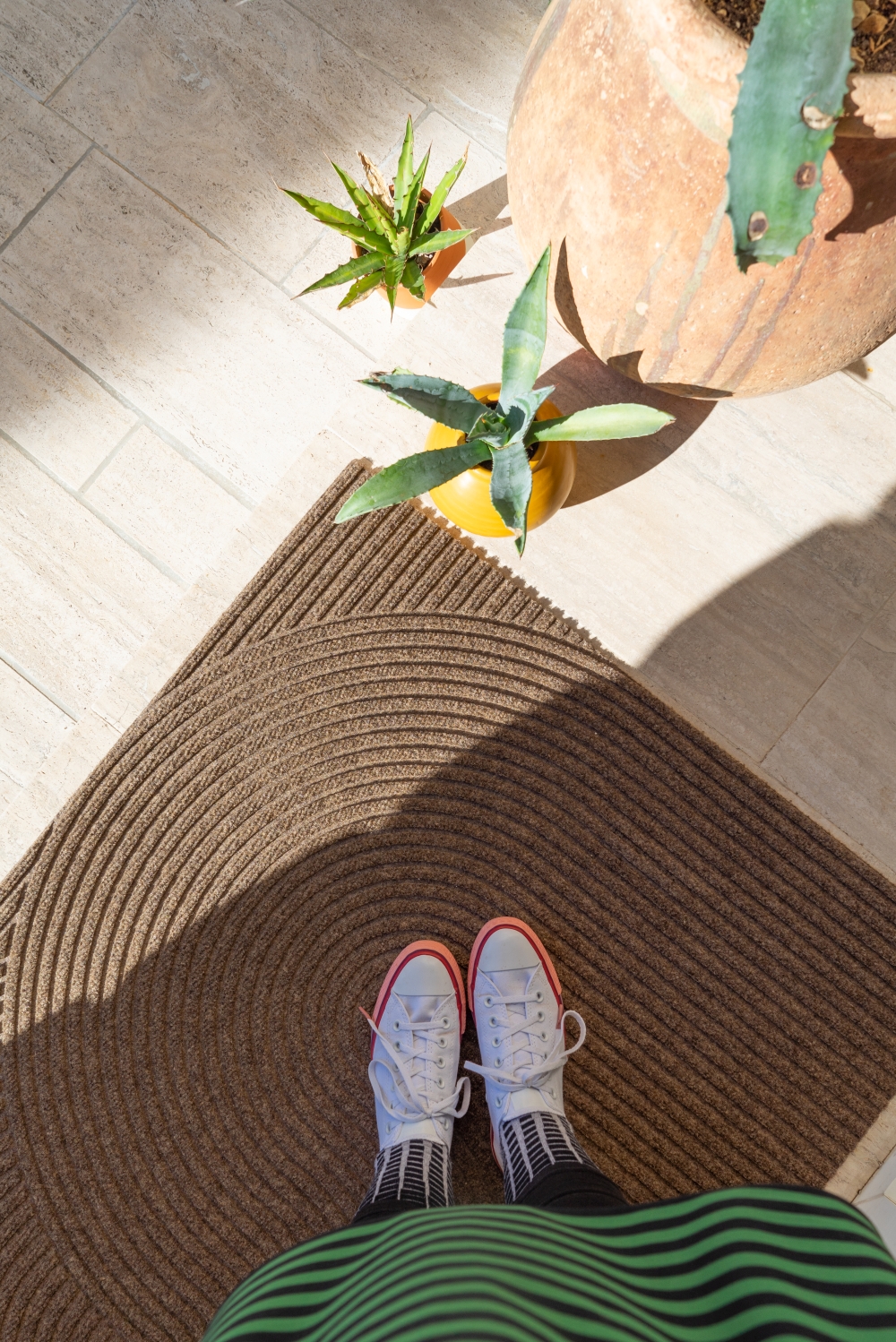 What a difference with the before situation (photo taken when we first visited the house last year). When I look at this, I see how the house clearly lacked "heart" and how we're slowly but surely transforming it into a contemporary home.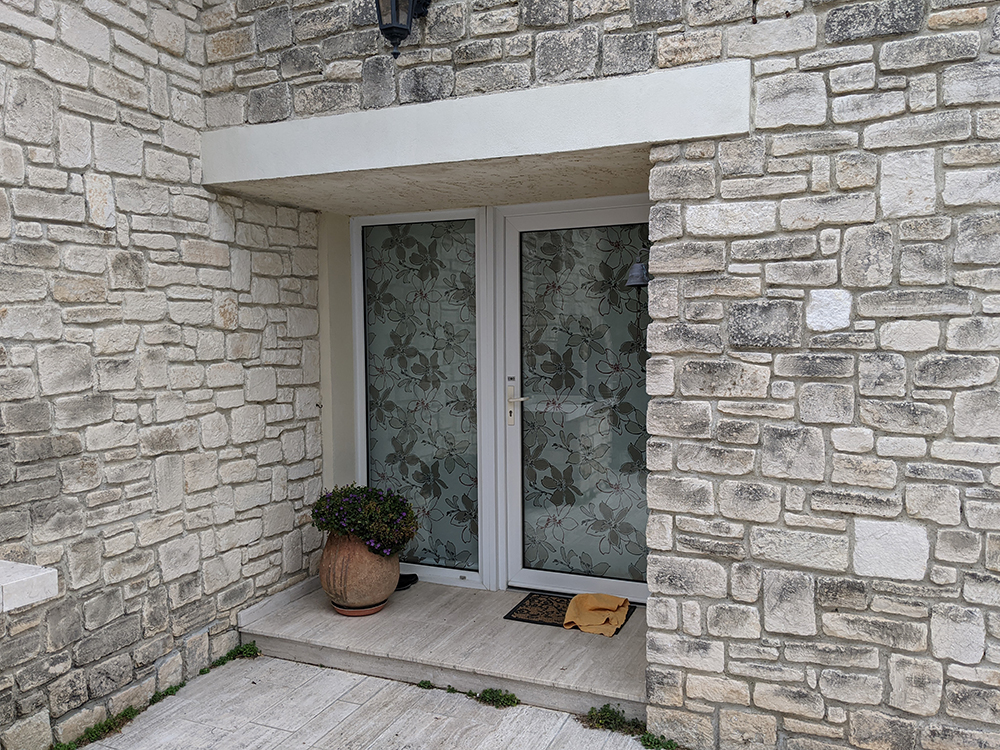 This is how you make an entrance: with a beautiful doormat, greenery and if possible: lots of sunshine!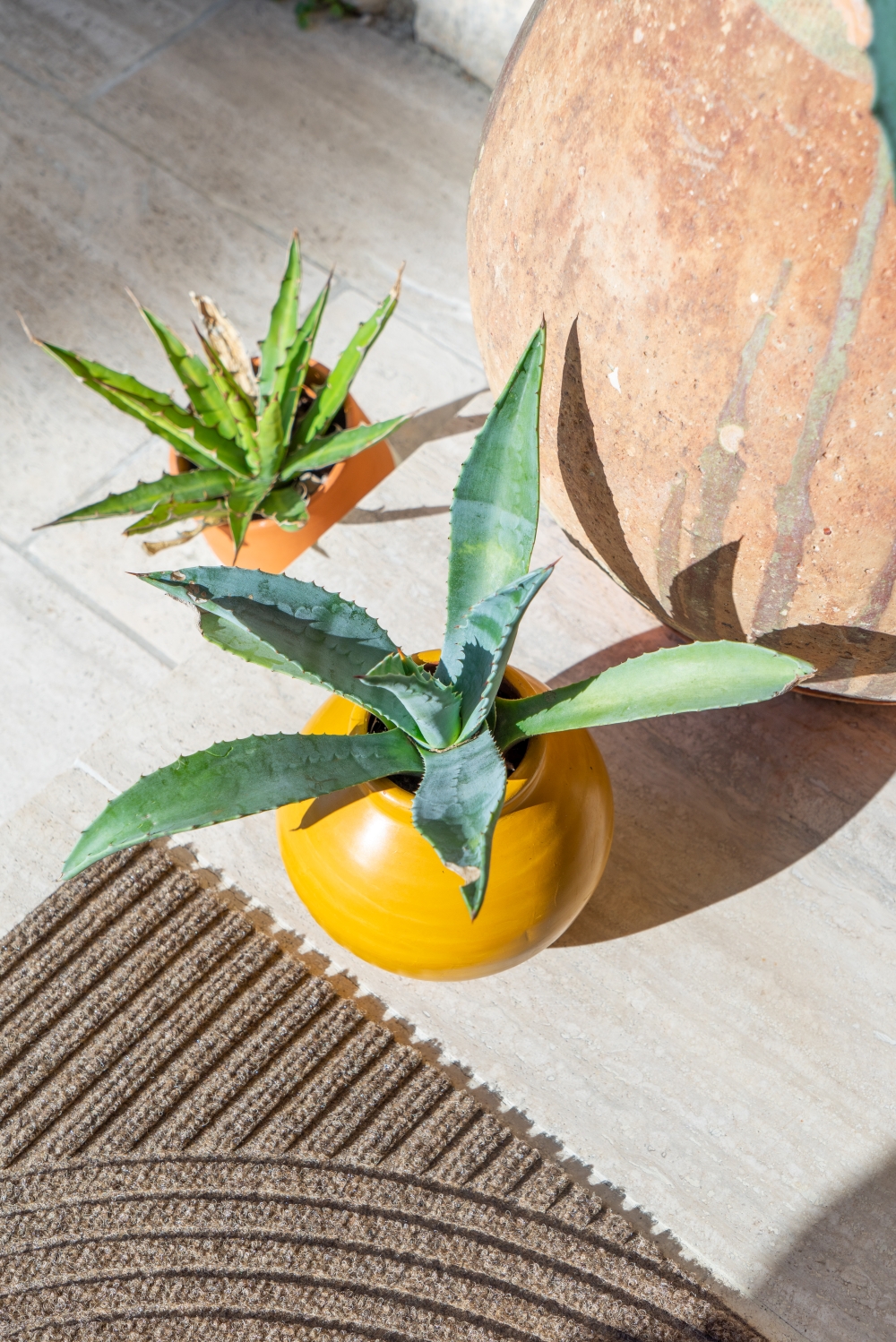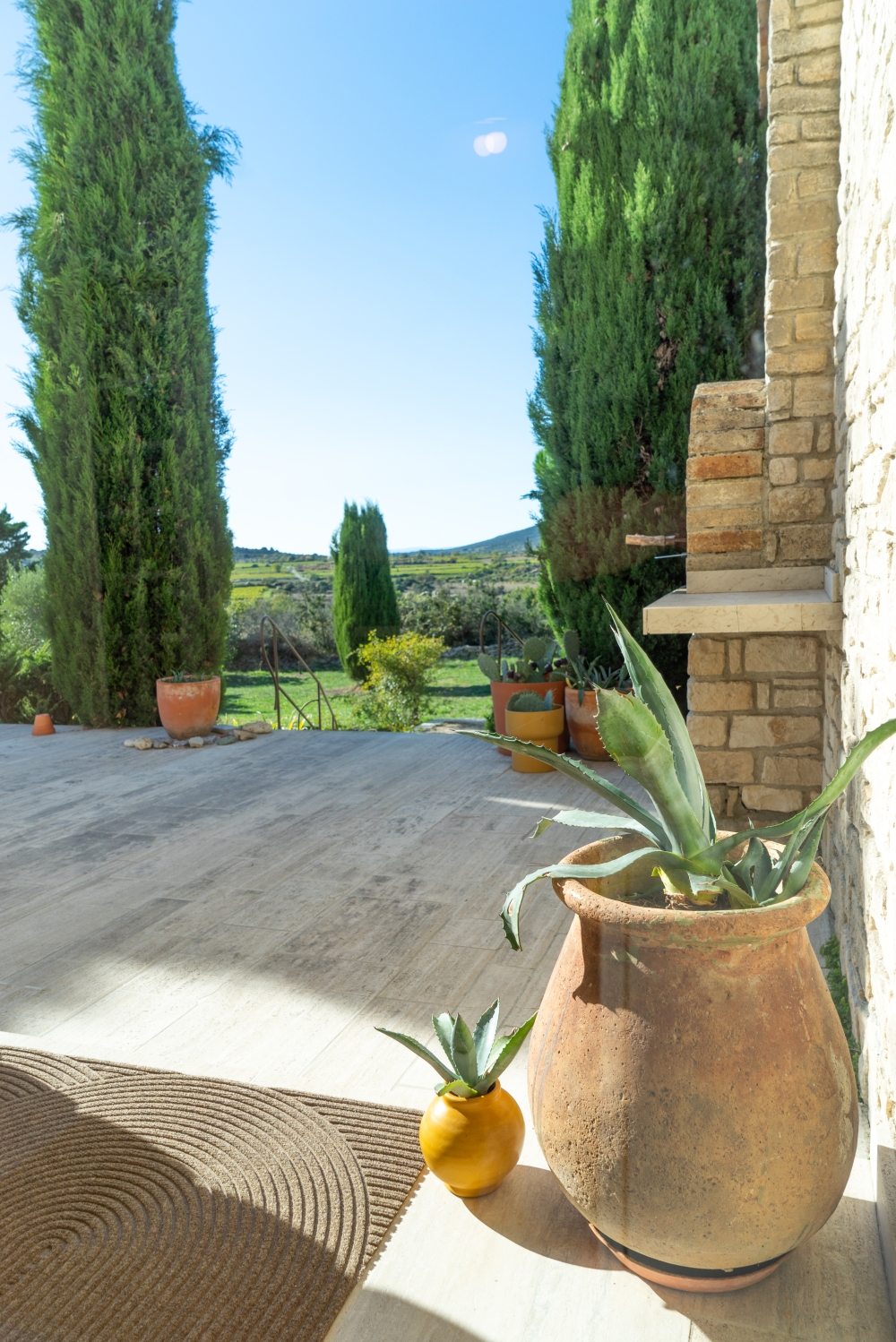 If you like the curvy design of this Sand mat: Heymat just launched their new line of sustainable carpet tiles! Find more info here.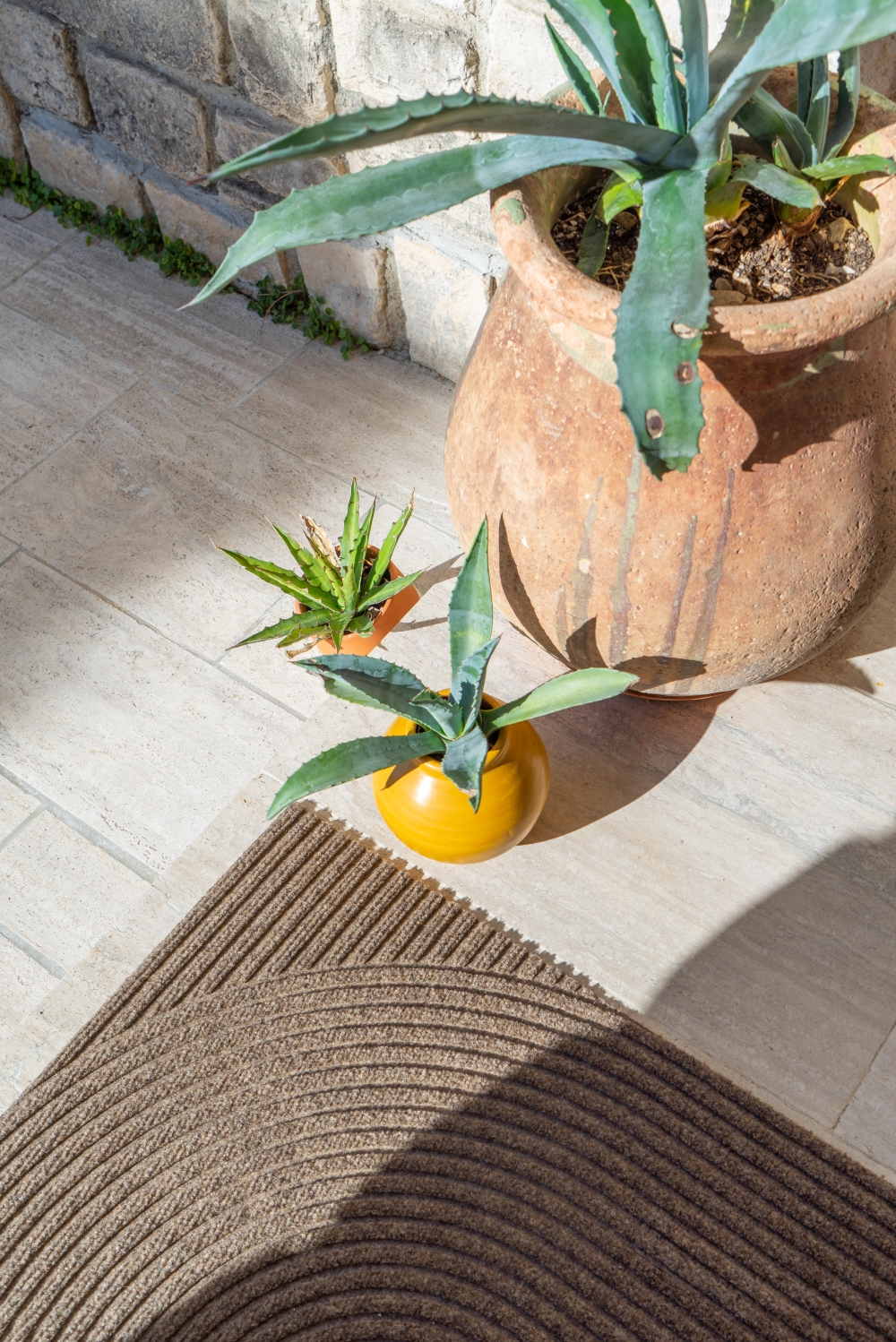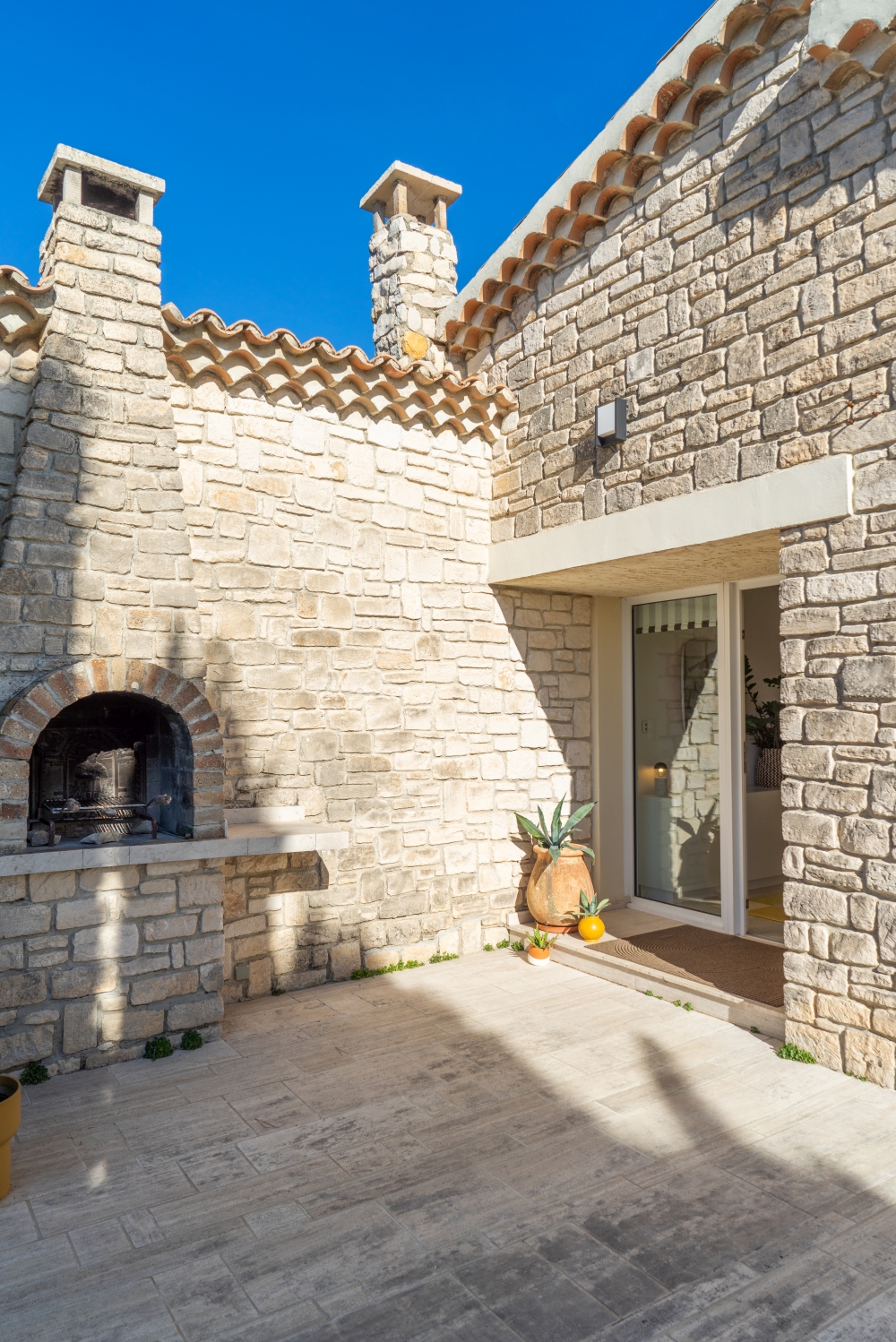 Thank you so much Heymat for the gorgeous mat!