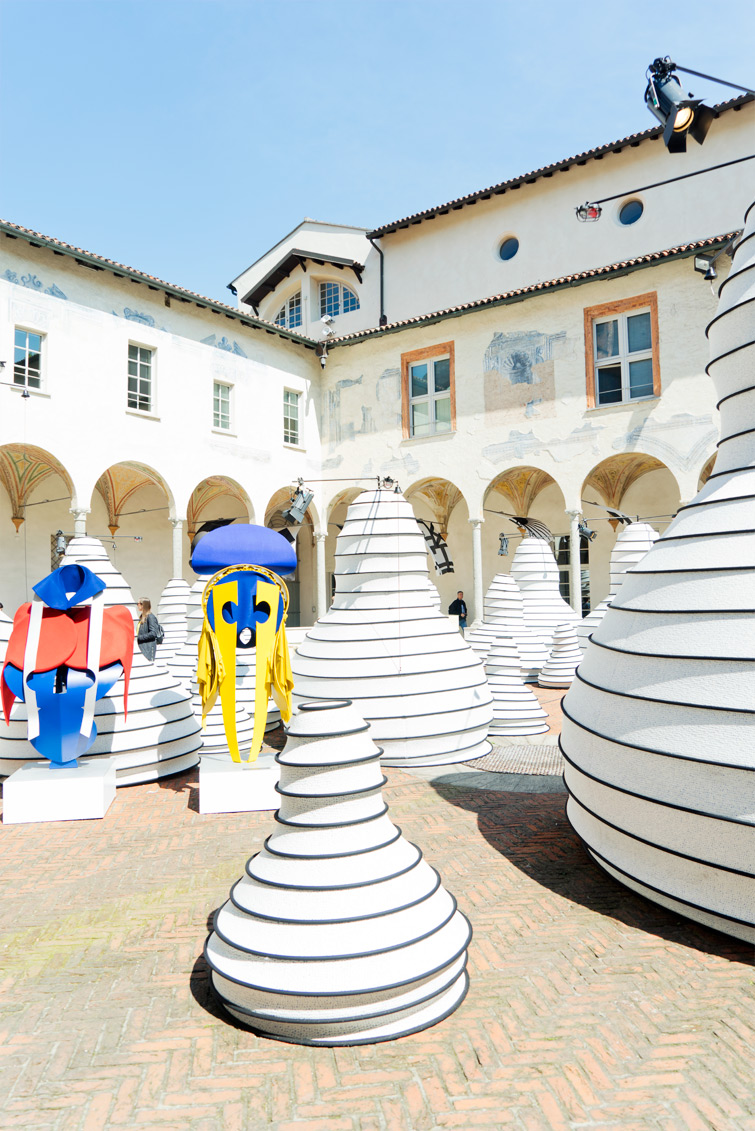 The MINDCRAFT Exhibition at the Cloister of San Simpliciano was one of the many highlights of my trip to Milan. Danish Fashion design Henrik Vibskov curated the exhibition and it was just as eclectic as his own designs and shop in Copenhagen. It felt very contemporary with a focus on handmade and crafts, impressive by its volume with eye for details, cohesion and color. It's not my forté to put things into lots of words, I tried to capture it in these few photos.
Oh and if you were wondering, this exhibition has nothing to do with Minecraft, the video game 😉 or maybe it has: it's playful in some sorts!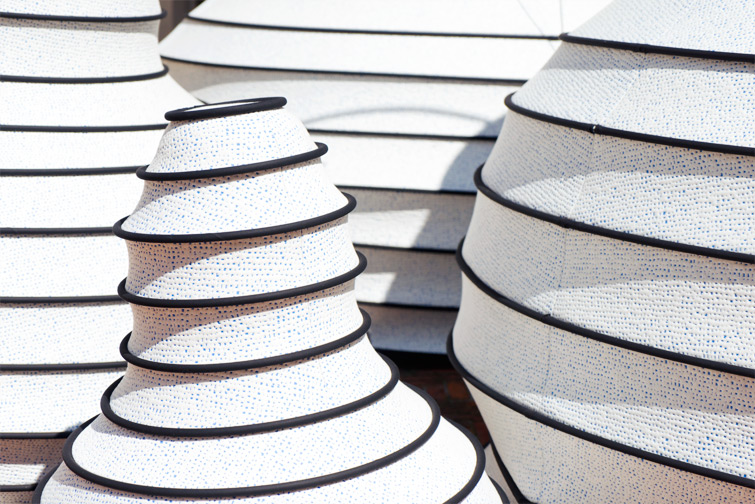 MINDCRAFT is an exhibition concept showcasing some of Denmark's most talented craftspeople and designers. The curated exhibitions demonstrate the qualities, potentials and versatility of new Danish craft and design. The MINDCRAFT exhibitions are organized by the Danish Arts Foundation and the Agency for Culture and Palaces.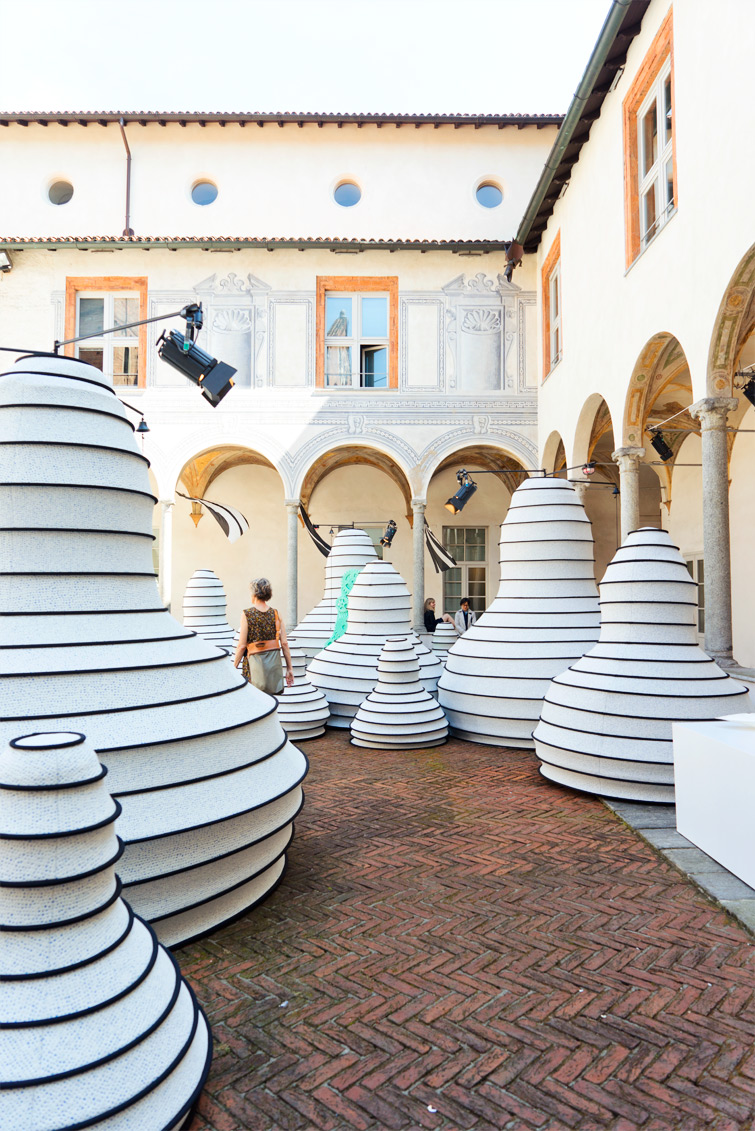 Loved these "Powder Variations" sculptures by Carl Emil Jacobsen: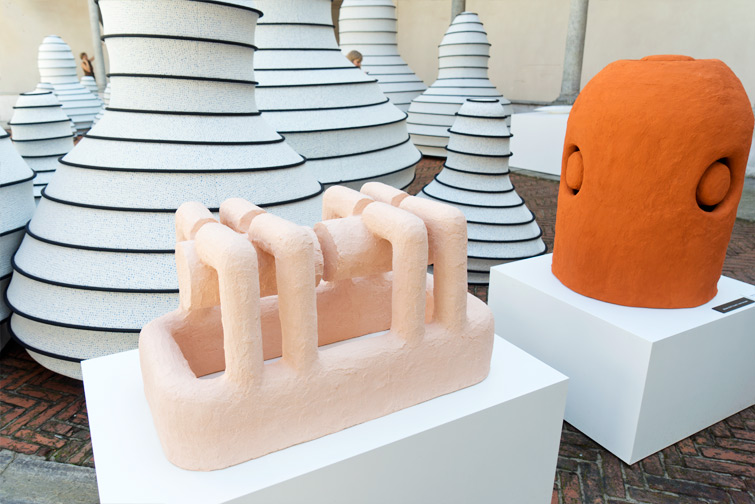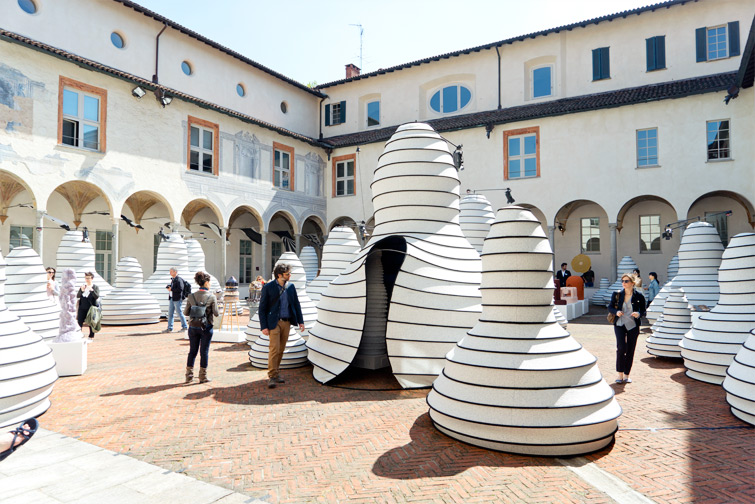 On the left: digital print on silk by Birk Marcus Hansen and the minty green Spinning Time Machine by Isabel Berglund: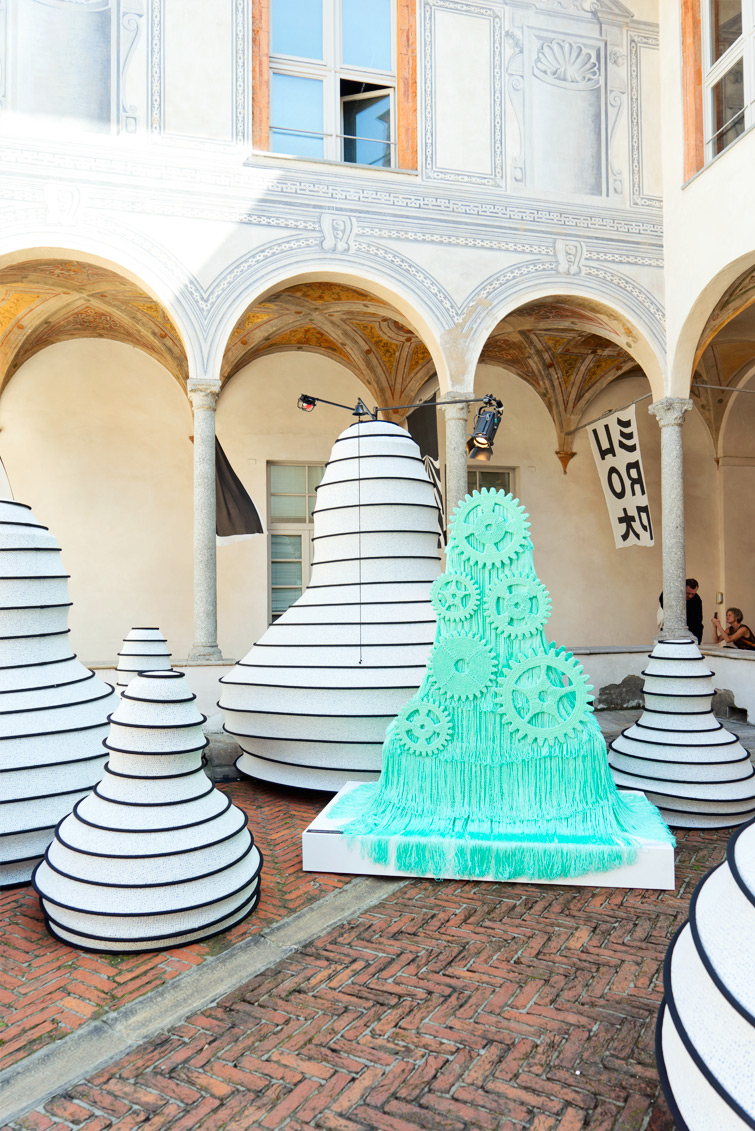 The textile huts have such detail and feel womb-like cosy and even slightly African: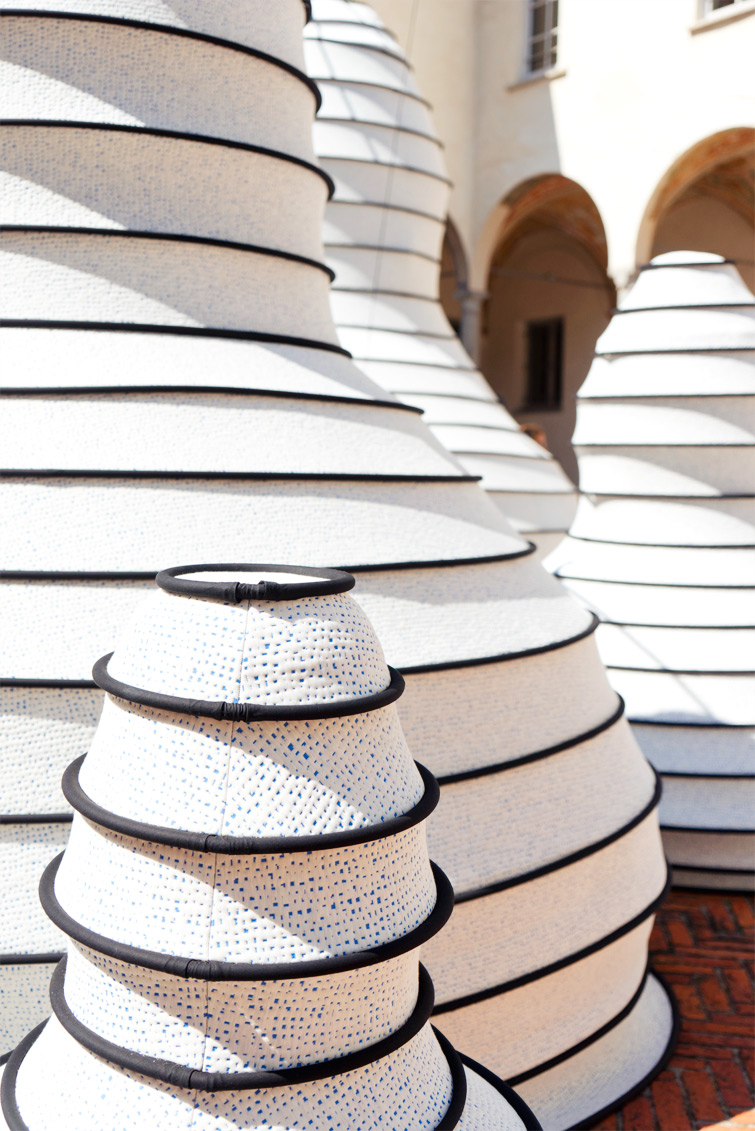 And there in the back the most amazing larger-than-life paper flowers by Marianne Eriksen Scott-Hansen: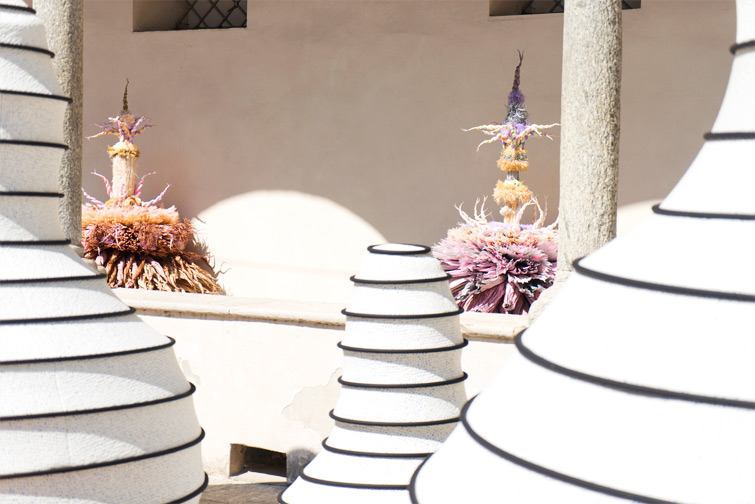 What makes the Designweek in Milan so special, is that its historic city center is the temporary stage for contemporary design, which creates unique and very interesting contrasts. Like here: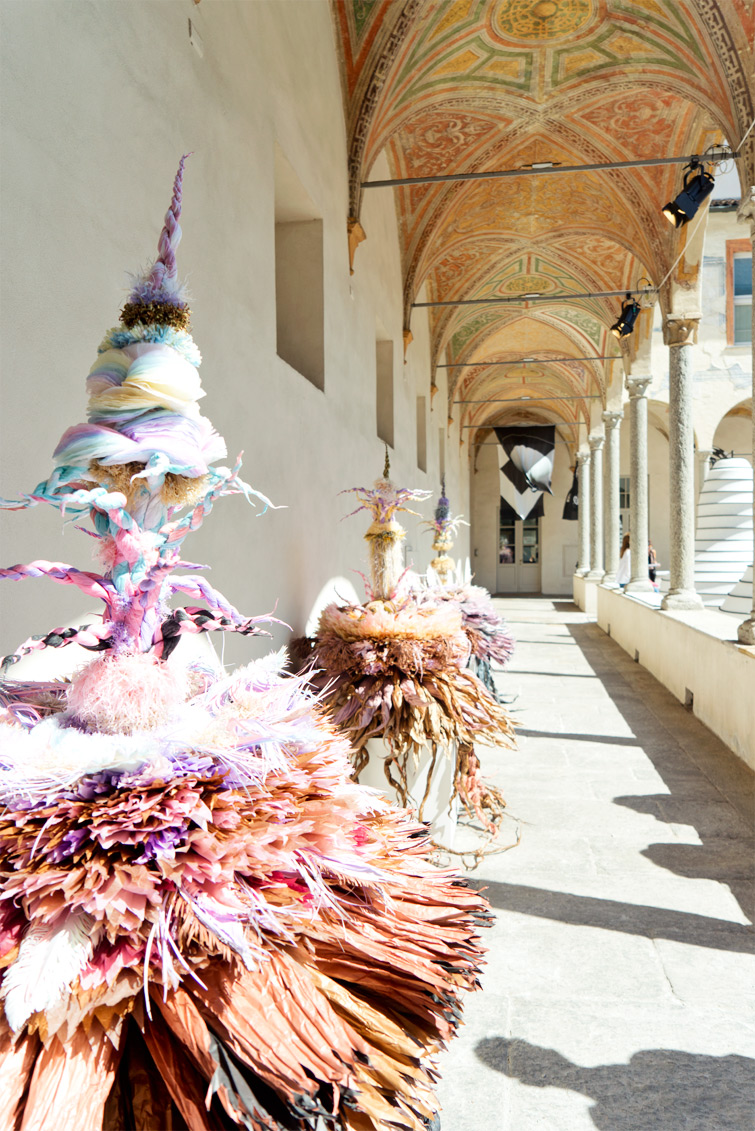 Another feature that made the Mindcraft Exhibition so good, is that the Mindcraft website is so explanatory as well. And it comes with a beautifully layouted catalogue, designed by Henrik Vibskov himself.