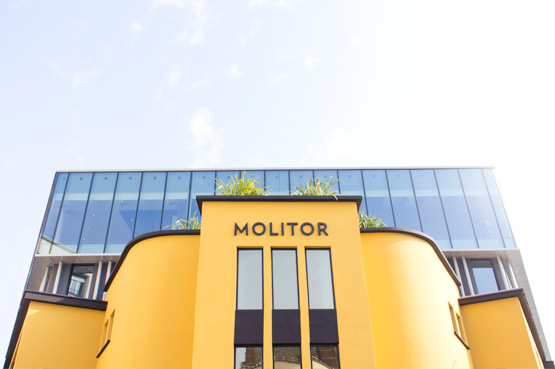 Last week my day started with a visit of the new garden and roof bar of the iconic Piscine Molitor. Well it's not "just" a swimming pool, but you can sleep, dine and workout here too. This spring Molitor, built in 1929, finally reopened its doors after 25 years. When Molitor closed in 1989, it became very popular with graffiti artists and skateboarders. Parties and concerts were held in the empty pool. The renovation is beautifully done, the Art Deco aesthetic is still there, with a hint of streetart in the lobby. And of course: I loved the yellow.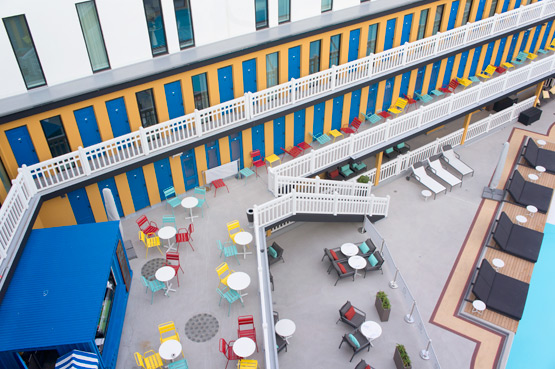 Molitor was never free to the public, but with a price tag up to 180€ per day it's rather expensive to take the plunge. But if you are lucky to sleep and swim here, I can warmly recommend taking the elevator to the rooftop. Your view will be something like this: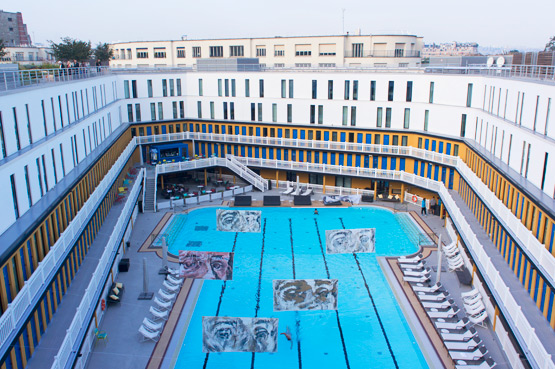 And on top of the building,Thierry Dalcant, former fashion designer at YSL & Nina Ricci and now landscapist / stylist / designer, transformed the flat surface into a lush garden. Well, it's still young, most of the vegetation is rather small and it's definitely not a jungle yet, but the potential is there.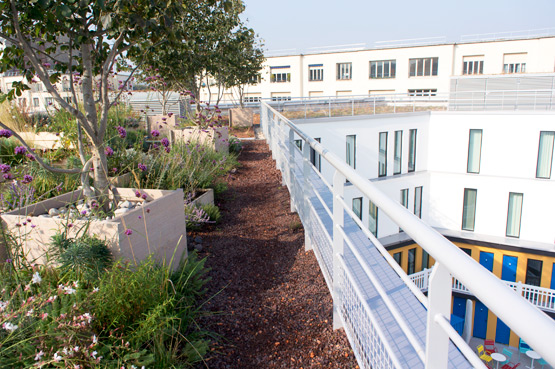 From the rooftop you can see the Jean Bouin stadium (on the left) and characteristic Haussmanien buildings: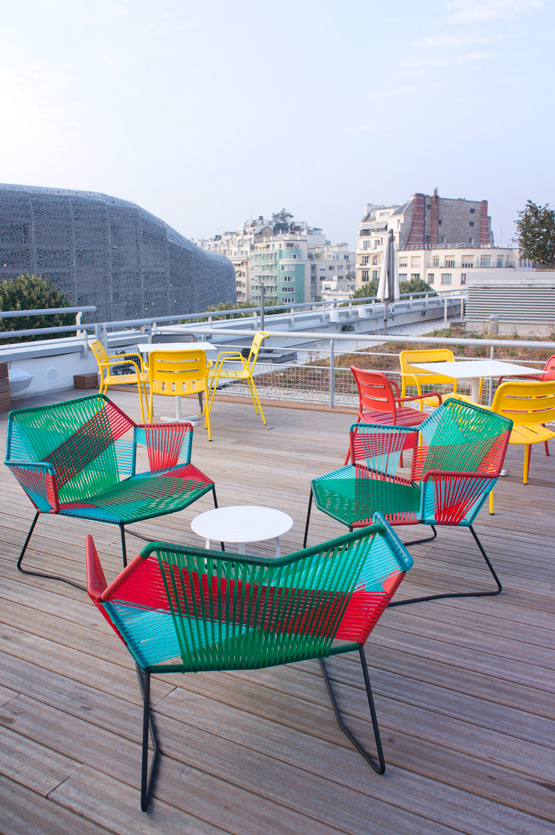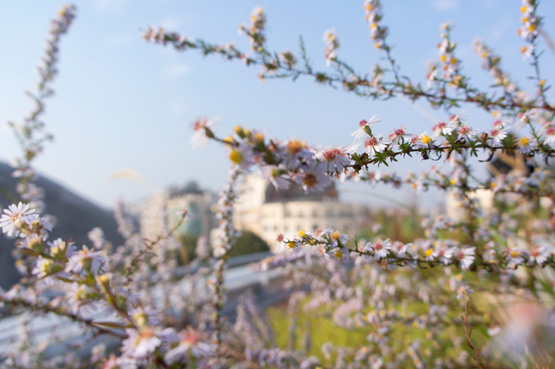 And between all the greens, two distinct "terrace rooms" that can be used by hotel guests for private lunches or dinners. Imagine how lovely it would be to enjoy your breakfast right here: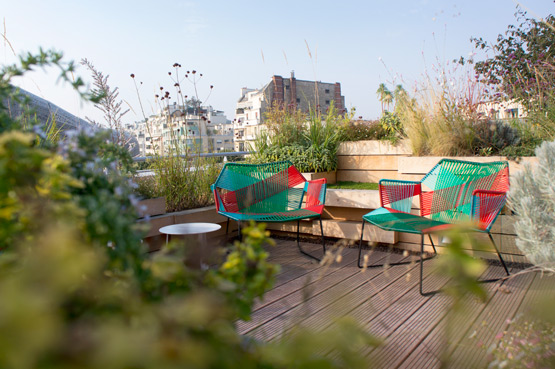 While you sip your grapefruit juice, you're surrounded by lots of aromatic herbs (that smell amazing!) as well as grasses, sedum and perennial plants that cover a 30cm layer of soil and also grow in wooden crates.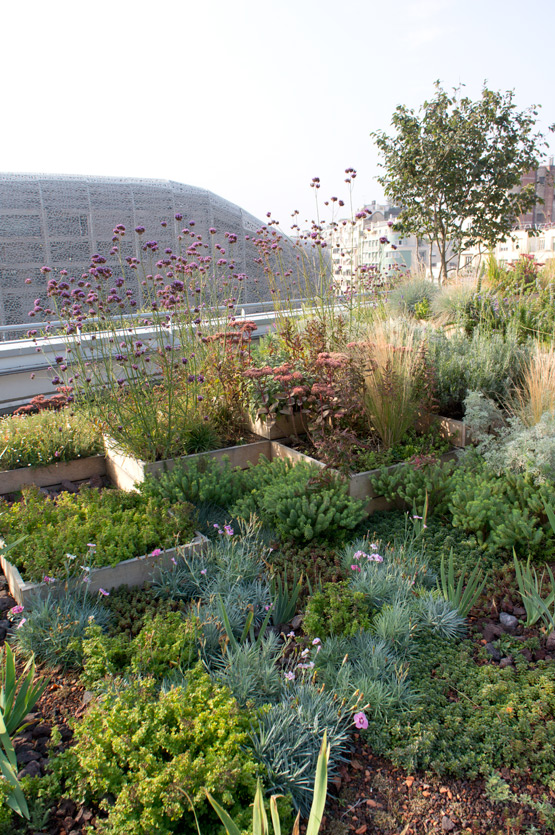 But the best thing, according to me, were not the greens (wow!) but the beautiful Moroso chairs. They have exactly the right shades of colors: aquamint, green and red and they're actually comfy too!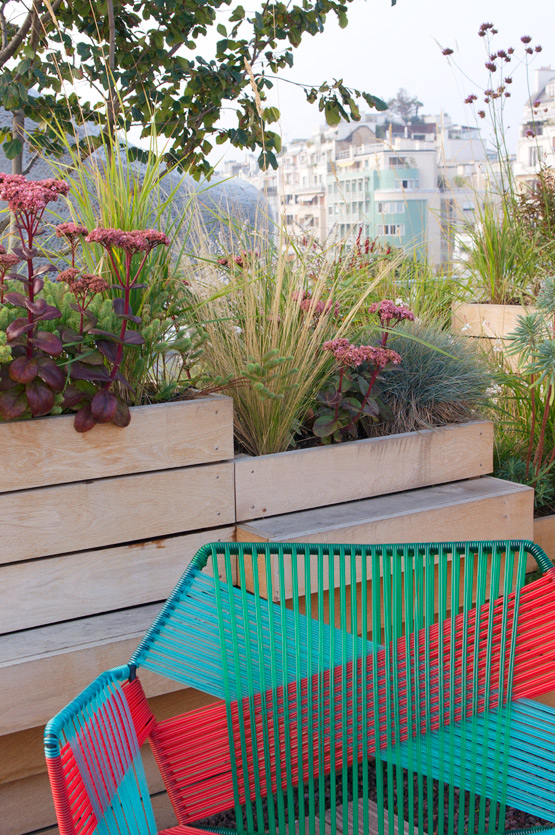 These chairs blend in so well with the colors of the garden, the rooftop colors of Paris, the wooden crates and the flowers: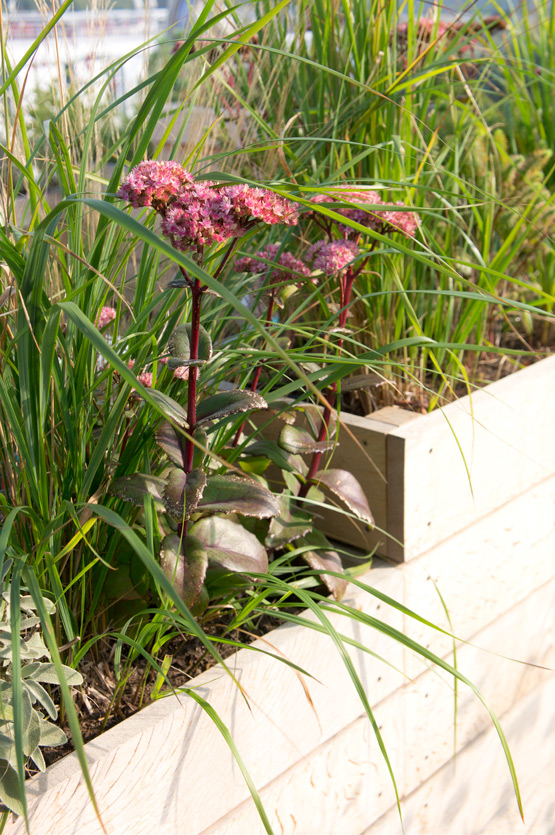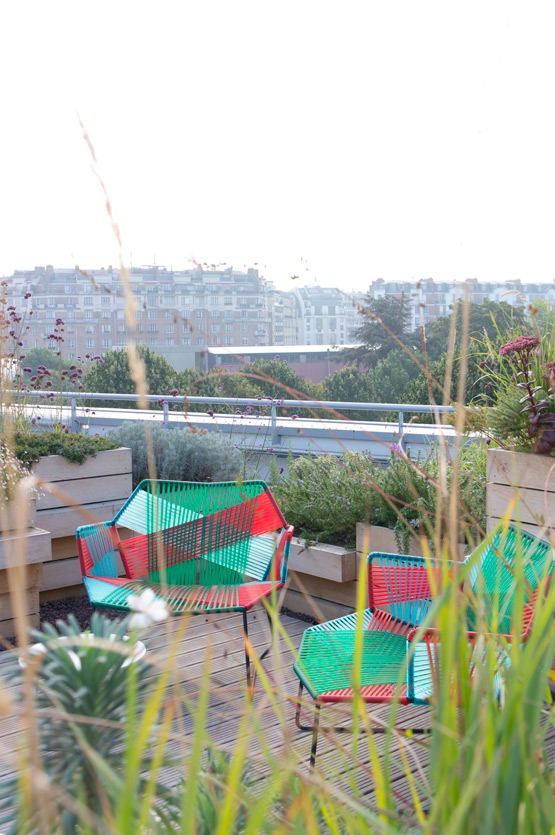 And there, right there, just in front of that (oh so random!) Eiffel Tower, is the rooftop bar with a huge herb garden: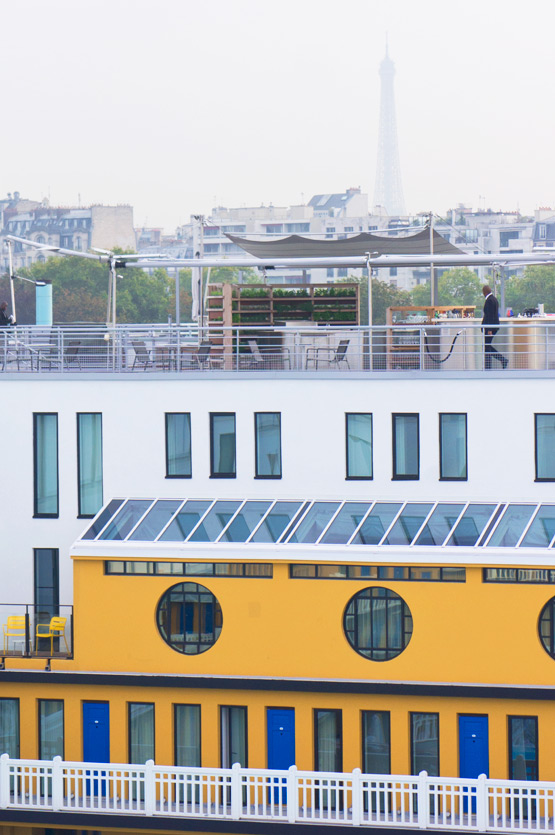 The hotel chefs use these aromatic herbs when they cook à la plancha on the brushed inox cooking stove. Lots of fresh mint, sage, rosemary, basil, lemongrass…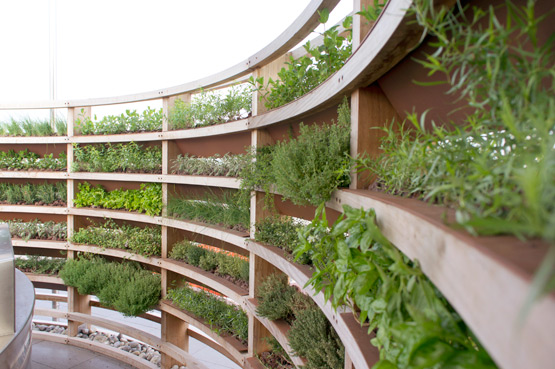 But my favorites by far, are definitely these pretty polyester fiber chairs, called Tropicalia designed by Patricia Urquiola for Moroso: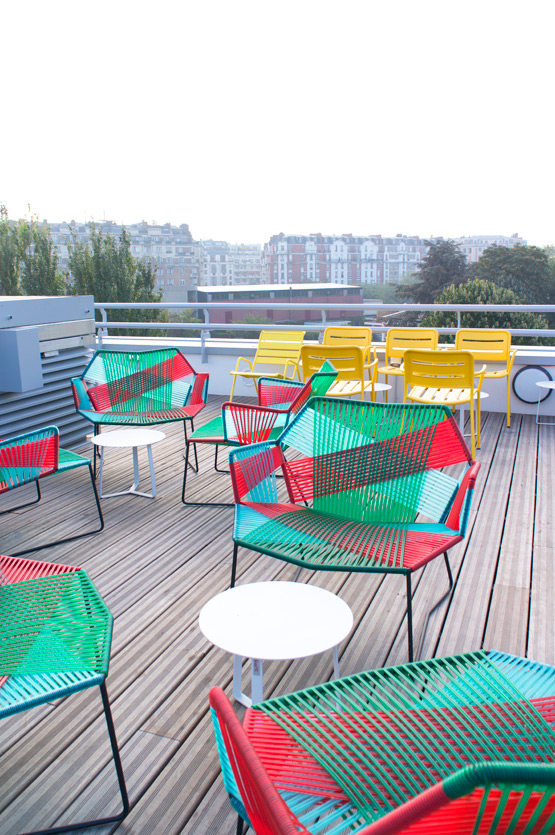 Even though the Molitor rooftop garden is nice and has a lot of potential once it grows bigger, it couldn't compete with its neighbor: the Jardin des Serres d'Auteuil, one of the 4 botanical gardens maintained by the city of Paris. I literally took 250 pictures of these greenhouses alone (yes, I know I went totally Urban Jungle Bloggers crazy!), so I need some more time to edit them, but I'll show you very soon. I think you'll love it!
For now, you can check out my favorite jungles of 2013 if you like 😉