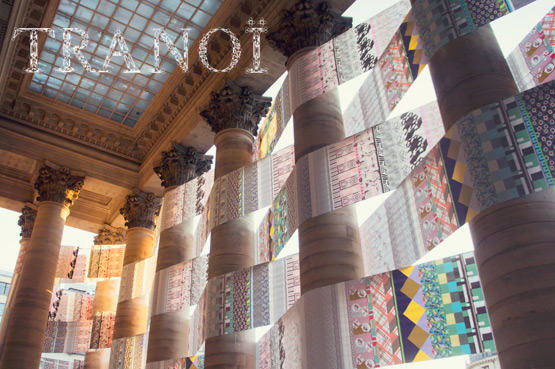 Recently I visited Tranoï, the most creative fashion trade show in Paris, to find fresh inspiration. I'm currently on the lookout for a new winter scarf ( since I lost my favorite one in Berlin ), and am obsessed with soft fabrics.
While strolling along the booths I admired "old favorites", like the amazing hats & footwear by Reinhard Plank, and the spring/summer '13 collection of Humanoid, and also found some new favorites.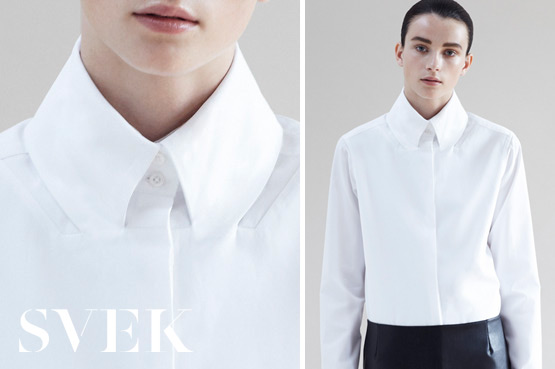 My first crush was on the Swedish prêt-à-porter brand SVEK. And especially on this crisp white shirt: the collar & front of the shirt is the same piece of fabric. Very innovative & easy to wear!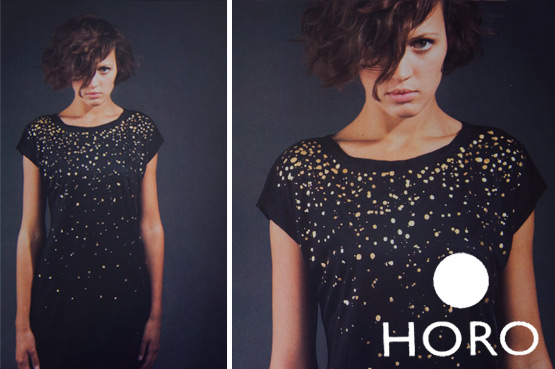 The Italian sales assistant of Horo completely enthralled me with her enthusiasm for her products. While wrapping a fabric bracelet on my wrist she explained that their prints are actually 24K gold & true palladium. The prints are graphic & timeless and knowing that you're wearing true gold adds a little touch to it. Horo designs are hand printed on super soft fabrics like silk mixtures, cashmere and modal with milk. Loved it!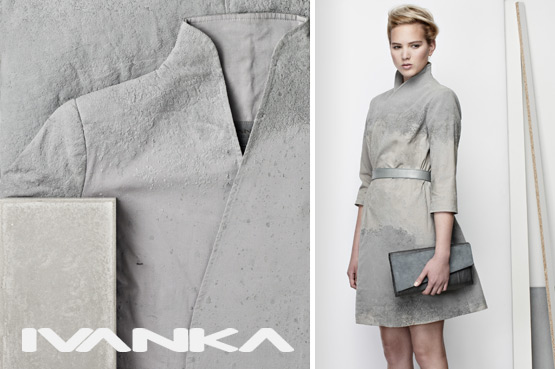 One of the main materials of our home is concrete, my Pinterest board "When can I move in?" is filled with big chunks of concrete as well: I just ♥ it!
No surprise that I also loved Ivanka's Cement Couture. Ivanka is a Budapest-based design company specializing in concrete projects. They recently launched their first fashion collection in fabrics which look like cement & concrete but actually feel REALLY soft! Where can I get my concrete scarf now?