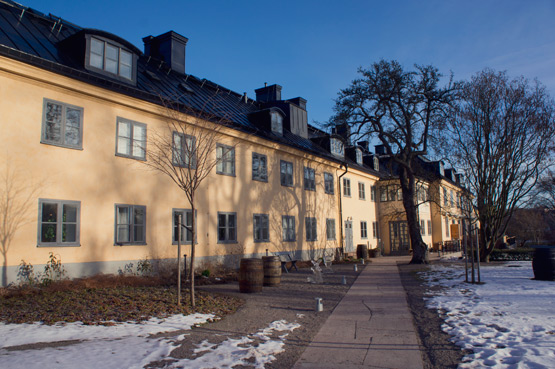 When planning my trip to Stockholm I was looking for a calm & inspiring place to stay. Conference days are long and though being among awesome people is wonderful, a place to recharge my batteries was important. I remembered the Skeppsholmen island from my first trip to Stockholm in 2011 when we visited the Moderna Museet. We walked around the island, at only 15 minutes from the city center, and appreciated the sea view.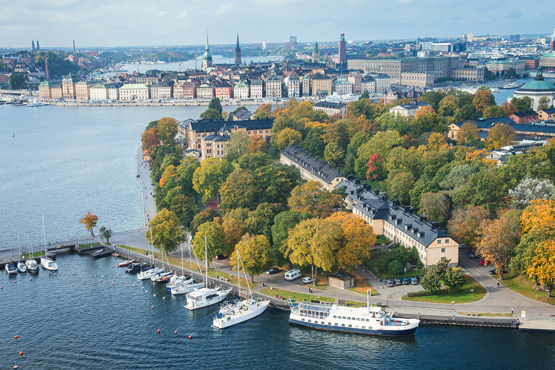 (photo by Hotel Skeppsholmen)
When I was invited* to stay at Hotel Skeppsholmen it sounded like a great place. But little did I know that it would be so very perfect. I arrived at the hotel in the early evening and was welcomed by two (real!) ice sculptures and candle light along the pathway. The guy at the front desk was all smiles and very helpful. Oh and he was, like the entire staff, dressed by Swedish fashion brand Acne!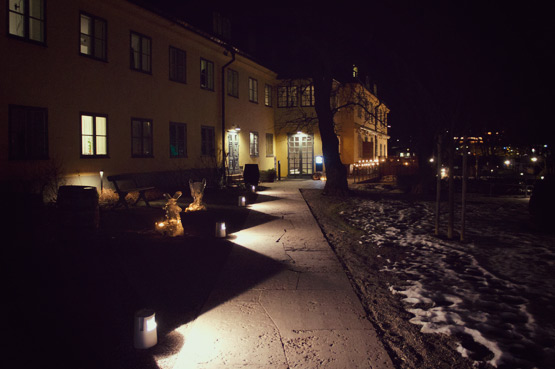 Walking to my room was intruiging: the corridor was really long and painted in a melancholic grey color, which appeared very Swedish to me. Actually the building of Hotel Skeppsholmen was built from 1699 with bits & pieces of ruined castles from the countryside and was called The Long Row. Over the years, it housed Navy staff, was used as a hospice for poor & plaque infected people, and then again was used by the Navy as offices, warehouses and apartments.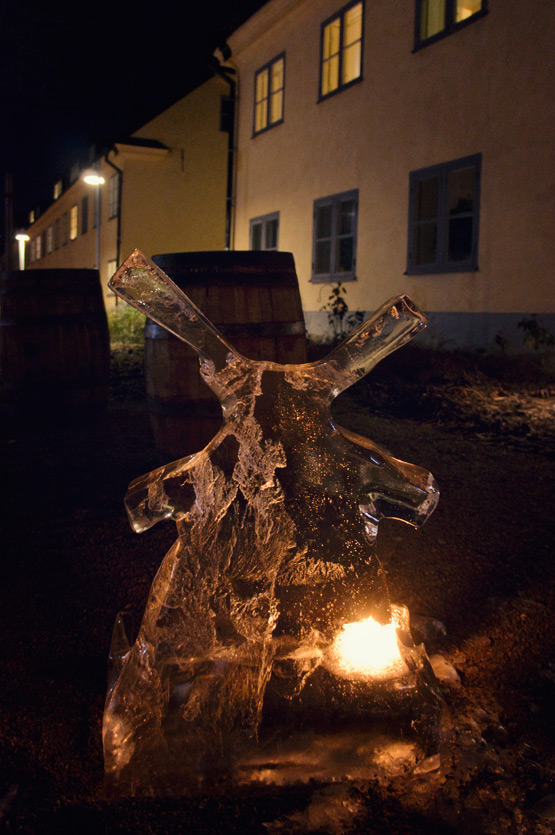 The hotel consists of 2 long buildings, so if you're staying in the second building like I was, you hop outside and use your keycard to get across.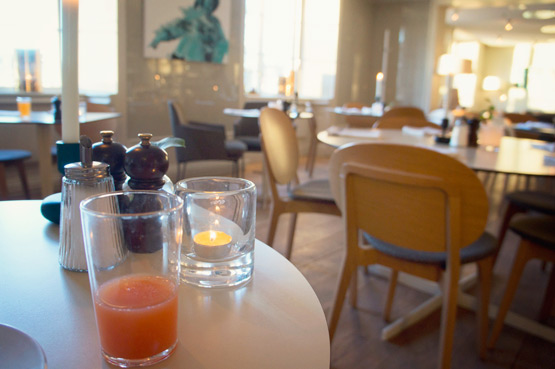 As The Long Row buildings are part of Sweden's heritage, the entire interior is removable without deteriorating the original parts of the building. The walls in the breakfast room for example, are made of glass panels. Clever solution, right?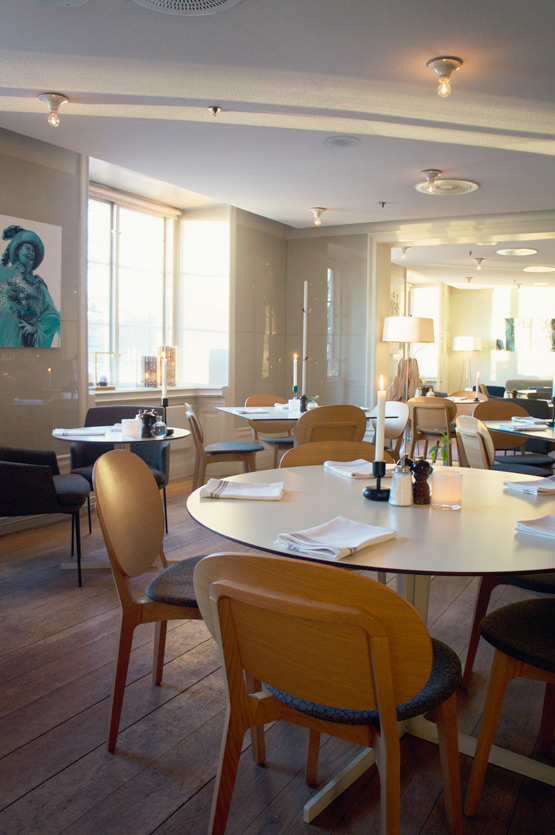 Breakfast at Hotel Skeppsholmen is really good. It includes beautiful homemade breads, traditional Swedish crisp bread, delicious granola & muesli, fresh juices, bacon & scrambled eggs & sausages ( presented in beautiful Le Creuset cookware! ) and of course homemade kannelbullar <3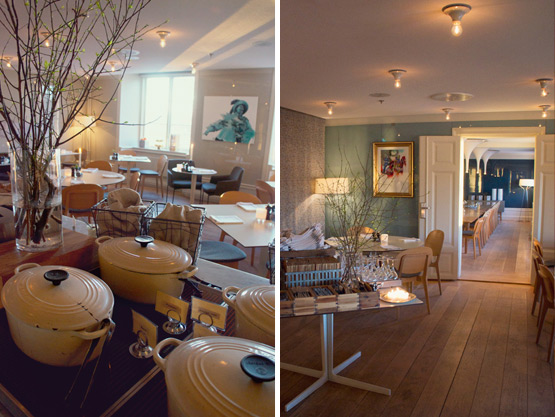 Everything I needed to start a beautiful day in Stockholm!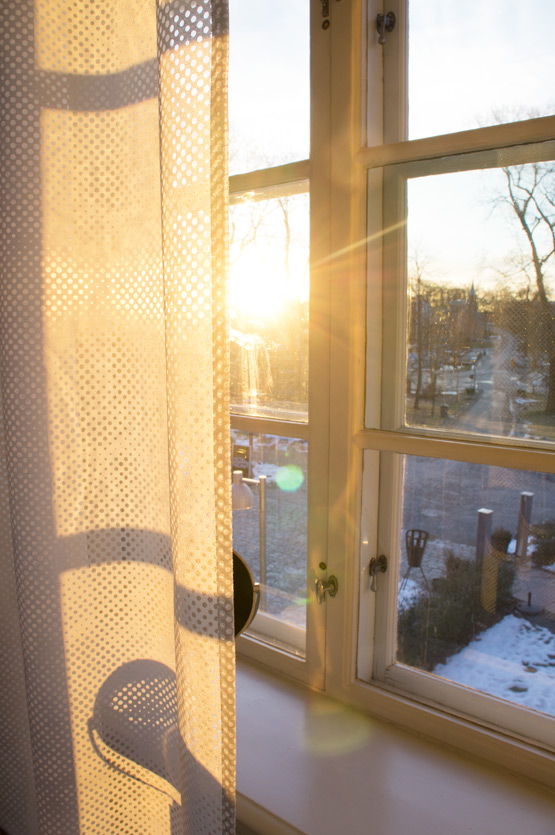 Hope you like it so far! There is much more I want to share with you, so check back soon as I'll show you my room and some Swedish design elements from the hotel…
* I stayed at Hotel Skeppsholmen free of charge, but all words and images are my own. I had a wonderful stay :o)