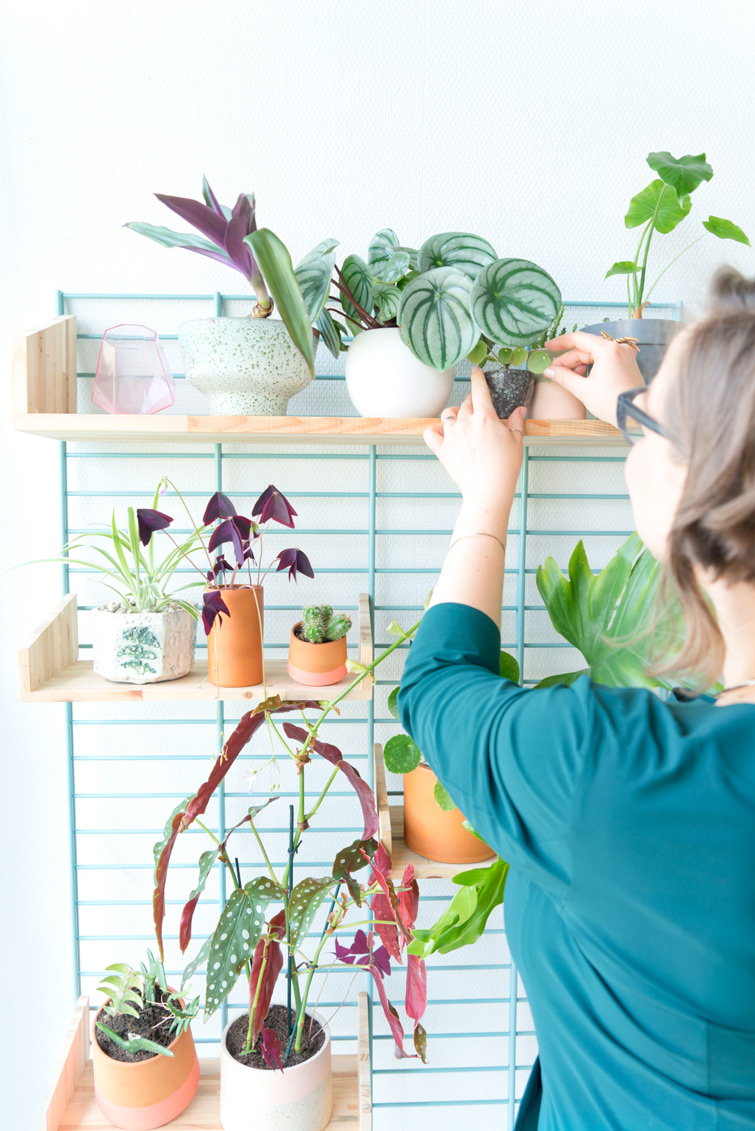 This month I'm in the Jungle Fever issue of vtwonen magazine! Theo-Bert shared his Seven Sins of Living in May's issue, and this June it was my turn. I was interviewed by Monique van der Pauw about lust, gluttony, greed, sloth, wrath, envy and pride… but with a home & living touch. You can read the feature HERE, but if you don't read Dutch, let me tell you a little bit about my sins!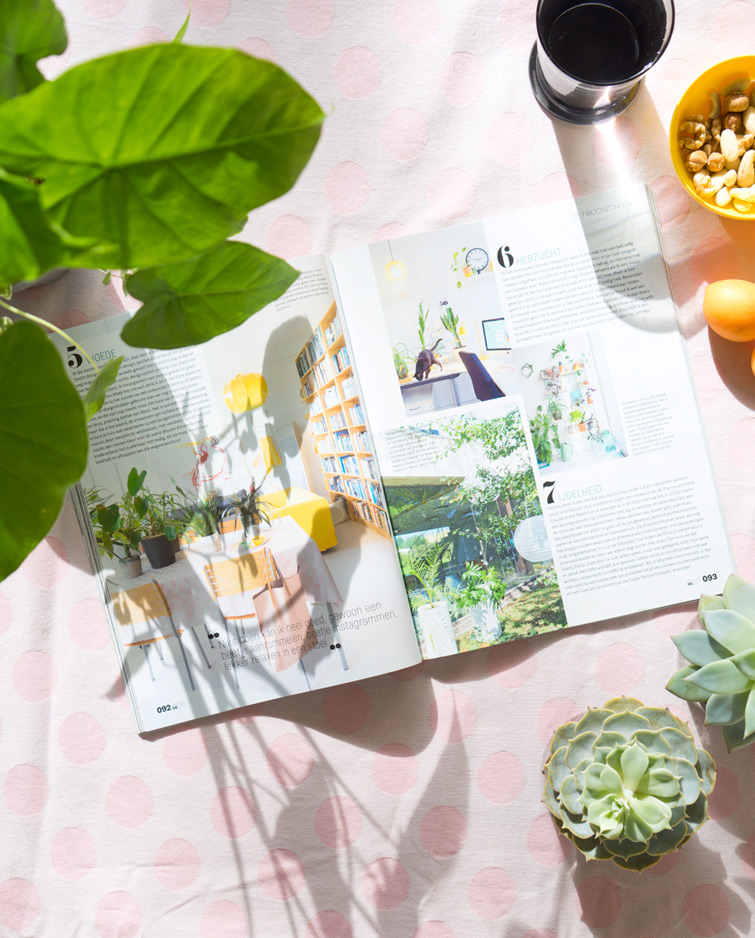 The first sin is gluttony and it couldn't be more obvious: I mean there's never enough plants in my life! I grew up in a home with a lot of plants everywhere. I recently saw pictures of what our livingroom looked like and there were plants everywhere: on the table, chairs, floor and in front of the window. Which means I basically grew up in an urban jungle. As a teenager I had a Saturday-job at a garden center, but my love for plants truly sparked after a visit of the Jardin Exotique in Monaco. I brought home some cactus cuttings from that same holiday and the thrived at home, so I collected more and more plants. And when talking to Igor about that in 2013, we realized we had a mutual love for plants and decided to show them on our blogs. This monthly series turned into a community of plant lovers called Urban Jungle Bloggers. And the rest is history!
The second sin is envy and I definitely envy people that constantly re-decorate their home. I love testing new paint colors, and using new accessories and my plants travel throug our entire house, but that's about it. I'm attached to my stuff and spaces and use most things until it breaks down or looks too scruffy. Like our giant couch. I really envy folks with a nice large couch and I've been looking to purchase a new one from Fest Amsterdam or Muuto. Robert and I don't like the exact same interior style, he's more into primary colors, but I really like pink and green too.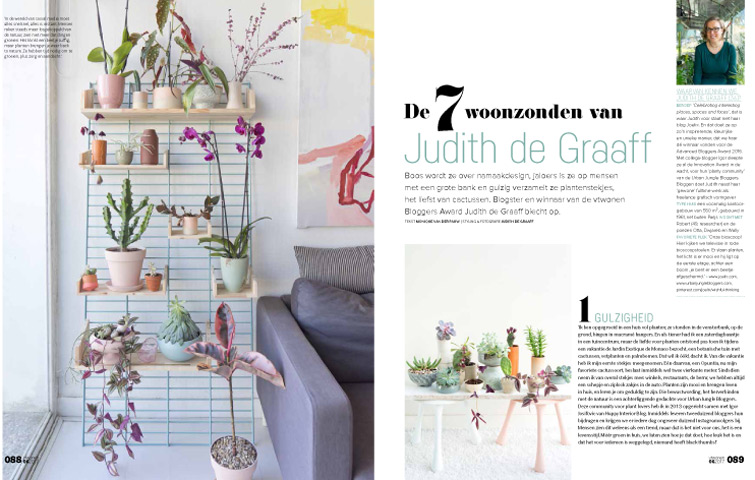 Lust is obviously about our new bathroom that we built ourselves. After years of a temporary and cold shower cabin (and showering with frozen shower gel), I love our new bathroom. My best ideas pop up when having a nice hot shower. You can read more about our bathroom renovation HERE.
The fourth sin of sloth is about cleaning our home in Photoshop. I'm not lazy, but cleaning is not my hobby. Especially in a big home like ours (with 27 rooms) it's a never-ending story. And because I take a lot of photos for my blog and Instagram, I sometimes clean in Photoshop! I'm also really good at doing really nothing, just messing around in the house, read, Instagram, go for a run or take care of my plants, which completely relaxes me. Oh and junkhunting! Never enough new containers for my planties!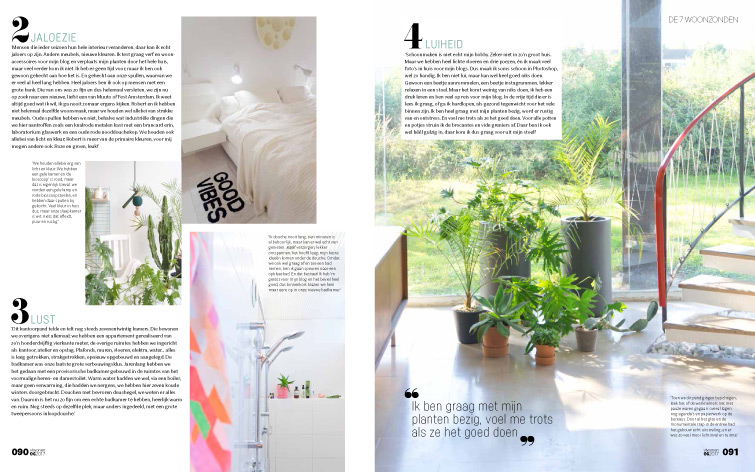 Anger… grrr I don't like bad products, fake design, throw-away stuff. Mankind doesn't need more real junk! I'm not a true design-junkie either and don't buy specific designers-only. But I love well-made, beautiful, good design. When I see yet another Vitra copy I think: come on, come up with something yourself! We own a few design pieces that we have had for years, Alessi cutlery, a Pastoe cupboard, an Arco dining table. They are still beautiful after all these years! Changing your interior doesn't have to be expensive, you can find the best stuff second hand too! And be more environmentally responsable.
I'm not extremely greedy and don't need a lot of stuff. As a little girl my sister usually spent her pocket money easily. I always saved it, not even with a specific goal. Robert tells me to buy stuff every now and then and just do it! And I do and love the things I buy. In general I prefer spending my money on traveling and visiting family and friends. Of course I do love beautiful things that I would love to have. And when I do, I pin it to my "Wishful thinking, a virtual wishlist with beautiful products that I love, but not particularly need" Pinterest board! Sometimes I simply appreciate watching at all of that beauty!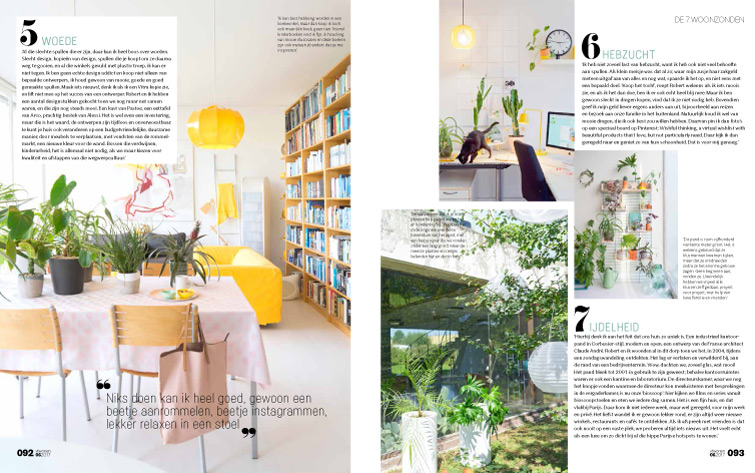 Pride, it's Pride month! No seriously, when I think of pride & living, I think about our home, which is quite different than a regular home. It's a large industrial office building in Le Corbusier style, modern and open, designed by French architect Carl André. We already lived in the village when we passed by the building on a Sunday walk in 2004. It was abandoned and wild, but we loved it! It included a laboratory, a meeting room and lots of office space. In the CEO's room we found a little button that allowed the CEO to listen to what was going on in the meeting room! Quirky, right?! That same room is now our cinema room. It's a pleasant home not too far from Paris, where I visit for work and friends regularly. Discover new areas of the city, new cafés and boutiques. It feels like a luxury to live in a spacious home, yet so close to Paris.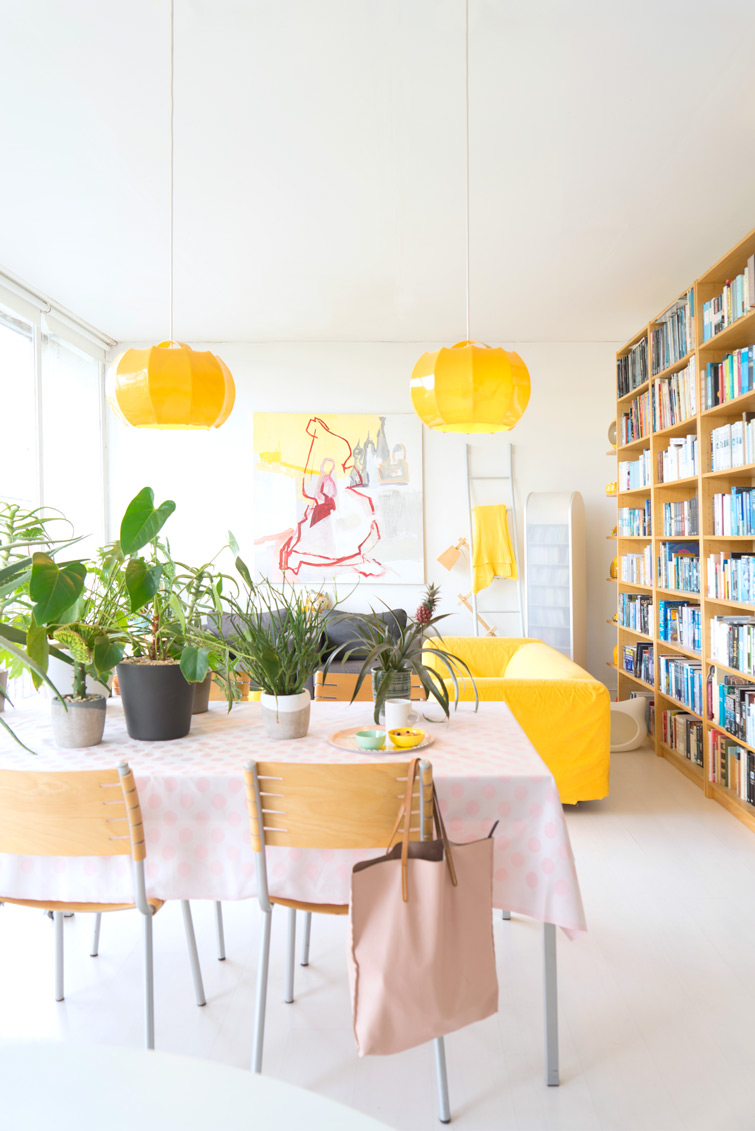 Merci vtwonen for the wonderful opportunity to share a little bit more about my home & life! Oh and about vtwonen: stay tuned for more very soon! Have a nice Friday everyone!