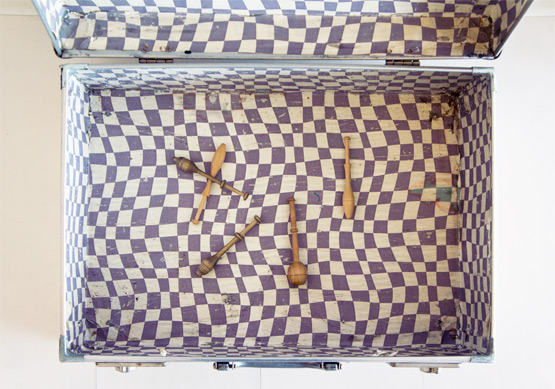 Almost 2 months ago the first issue of Oh Marie! was launched. Oh Marie! is a new bilingual ( Dutch/English ) online magazine filled with beautiful photography, DIY's, styling and vintage, all wrapped with a whimsical bow. Attendees of the launch received a piñata with a vintage gift + a little challenge: take a picture of the gift in your interior and pass it on to the next blogger. All items are part of the Fellowship of the Traveling Vintage Items.
For obvious reasons I was kind of hoping to receive the Eiffel tower, but somehow ended up with these 5 lace bobbins. As a non-crafter, I expected them to be bigger, more like a honey dipper or maracas. But of course they are tiny: they are used to create lace!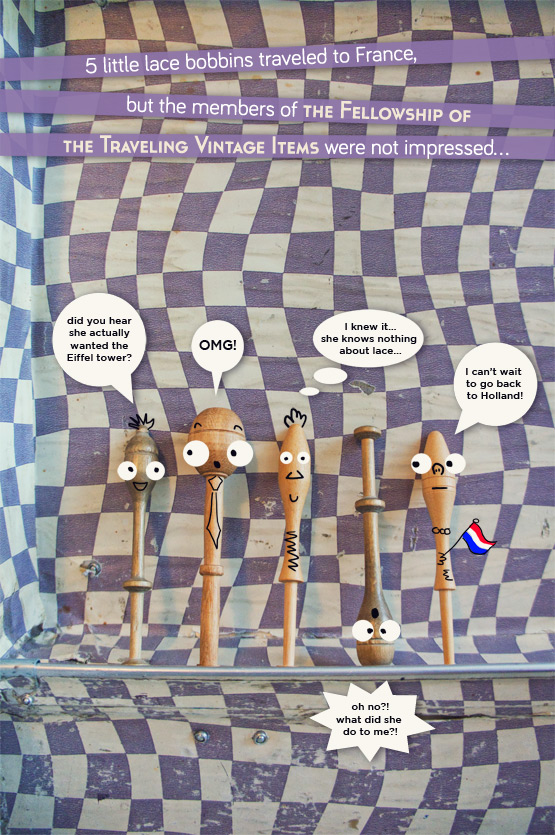 The lace bobbins traveled from Monique, to Nina, to Dee Amanda and as you read this, they are already on their way back to Holland. Astrid asked me if she could have them next: she is a little bit obsessed with lace bobbins because they remind her of … well I don't really know, but I hope she will tell us soon!
And stay tuned as the next issue of Oh Marie! is due november 24th!