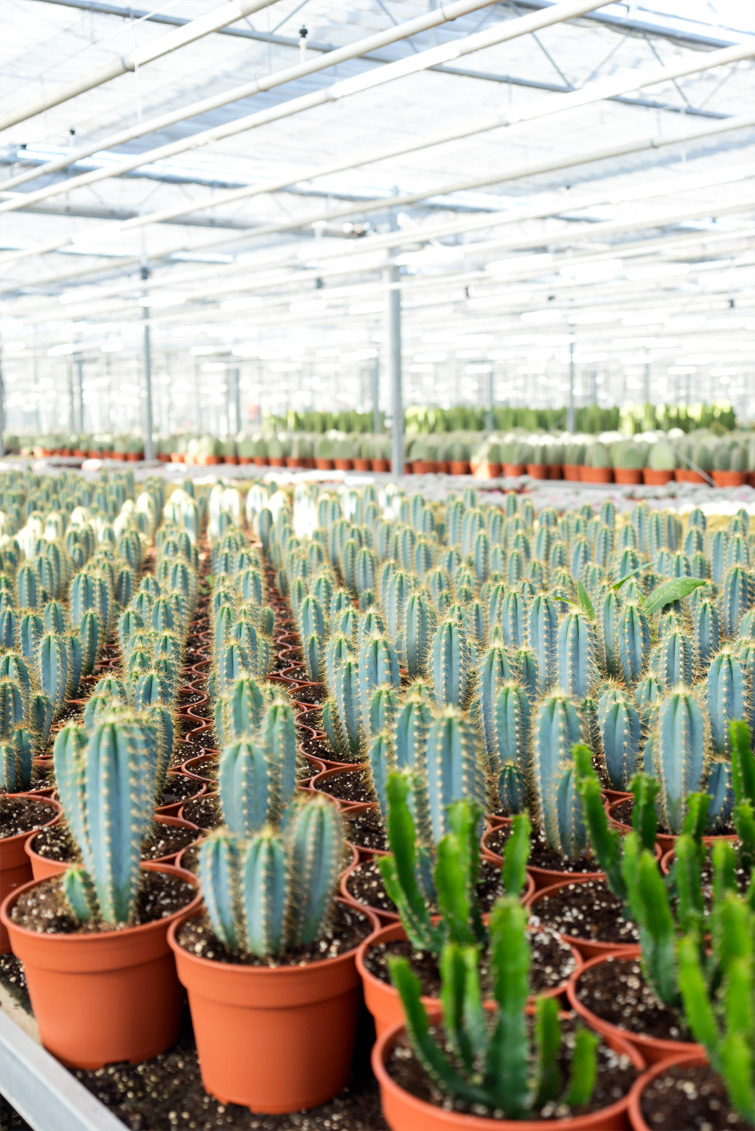 As you know, cacti are my absolute favorite plants… (together with palm trees of course!!). If you're like me and live in a place where cacti don't grow everywhere, there are several places where you can go to admire cactus plants. Your local botanical garden is a good start. In Paris, for example, we have the wonderful Serres d'Auteuil and the Jardin des Plantes. Shops specialized in cacti are another good option, also to get yourself some new prickly friends. Les Succulents Cactus in Paris is really nice, but Kaktus København and Hot Cactus LA are also on my wishlist. Last year I visited the Cactus Oase in Holland, which is quite awesome and relatively similar to a botanical garden, cactus-wise 😉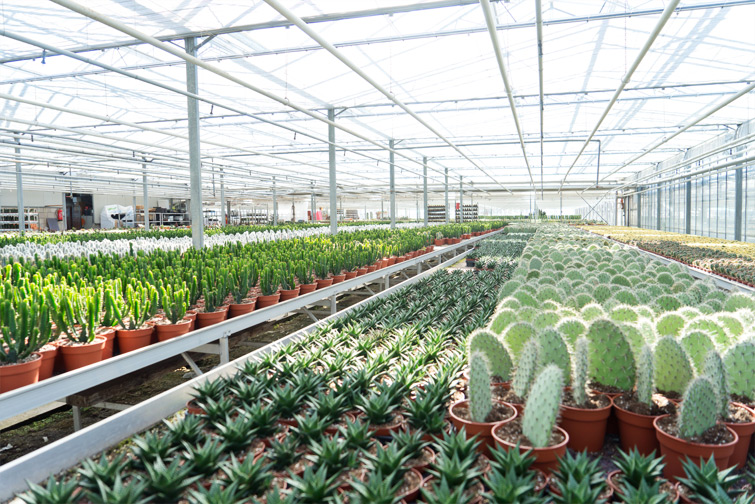 The place that I want to show to you today, is slightly different. This weekend I visited a cactus grower in Holland, that has over a million of cactus plants in stock. ONE MILLION CACTI! It looks very much like the Dutch tulip fields, but with cacti and some succulents! As you can imagine, I was going all aaaaaahhh and ooooohhhhh and I couldn't stop taking pictures… obviously! I mean patterns, cacti, colors: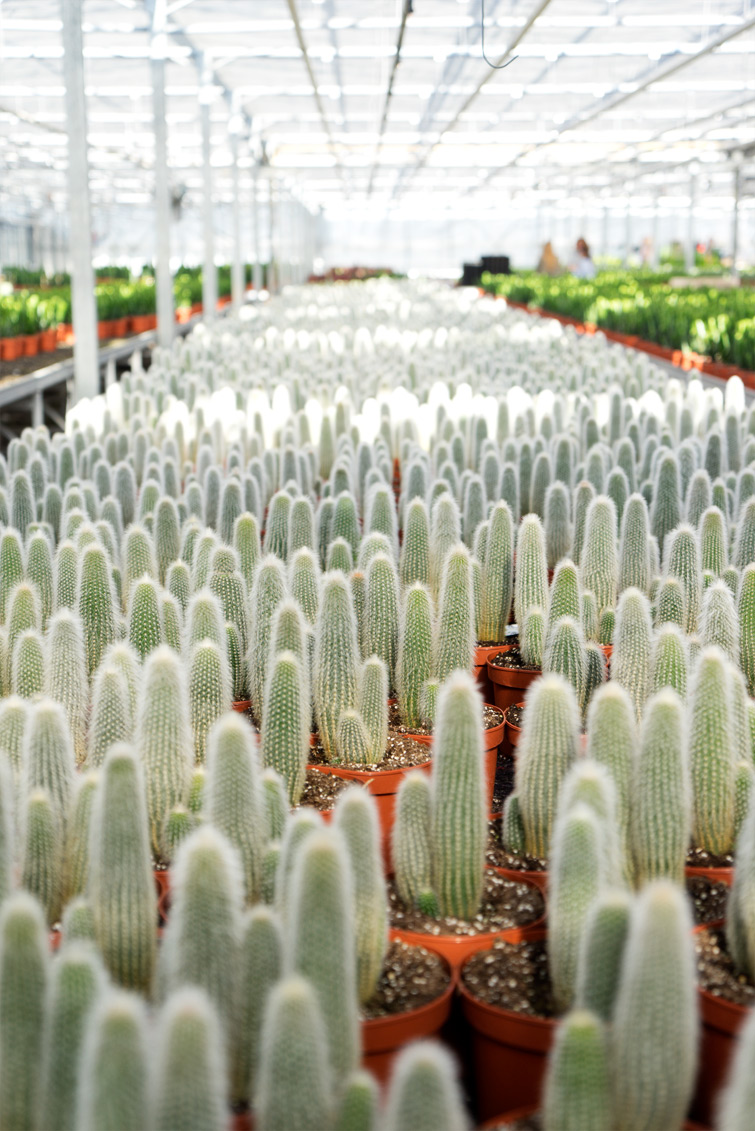 The cactus "fields" are beautiful and look like they're never ending. The plants at this nursery come from all over Europe, the US, Mexico, South America. They arrive here to be potted and to grow bigger before they are send off to big chain stores and garden centers in Europe. Otto, the owner, really likes cacti ever since he lived in Portugal, but his true passion are South African caudex plants. He has a smaller selection of very rare plants on one big "table" and there are some real gems on there, if you like these kind of plants. Personally, I'm not really into rare plants. Big Opuntia that are considered as weed in some places in the world, make me really happy and so do most random cacti.
However, there is one cactus plant that has been on my wishlist for years. I have never seen them this big for sale in Europe, but I found them on the "rare plants" table! It is called the Opuntia violacae Julienne (or Santa Rita) with nice purple colored pads. For a while I hesitated to get some unrooted pads from Arizona via Etsy, but I'm happy that I found some at the cactus nursery. Now let's hope they'll feel at home here in France with us and start blooming soon!
Join me for a virtual tour of the cactus nursery, which is quite impressive: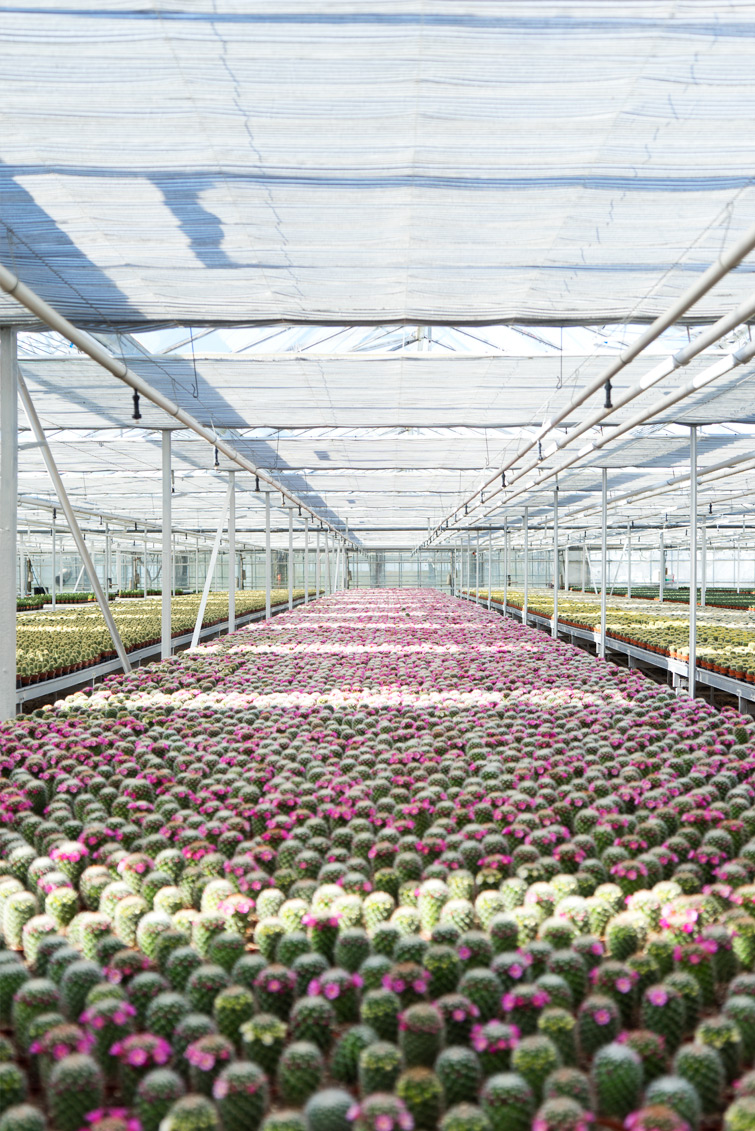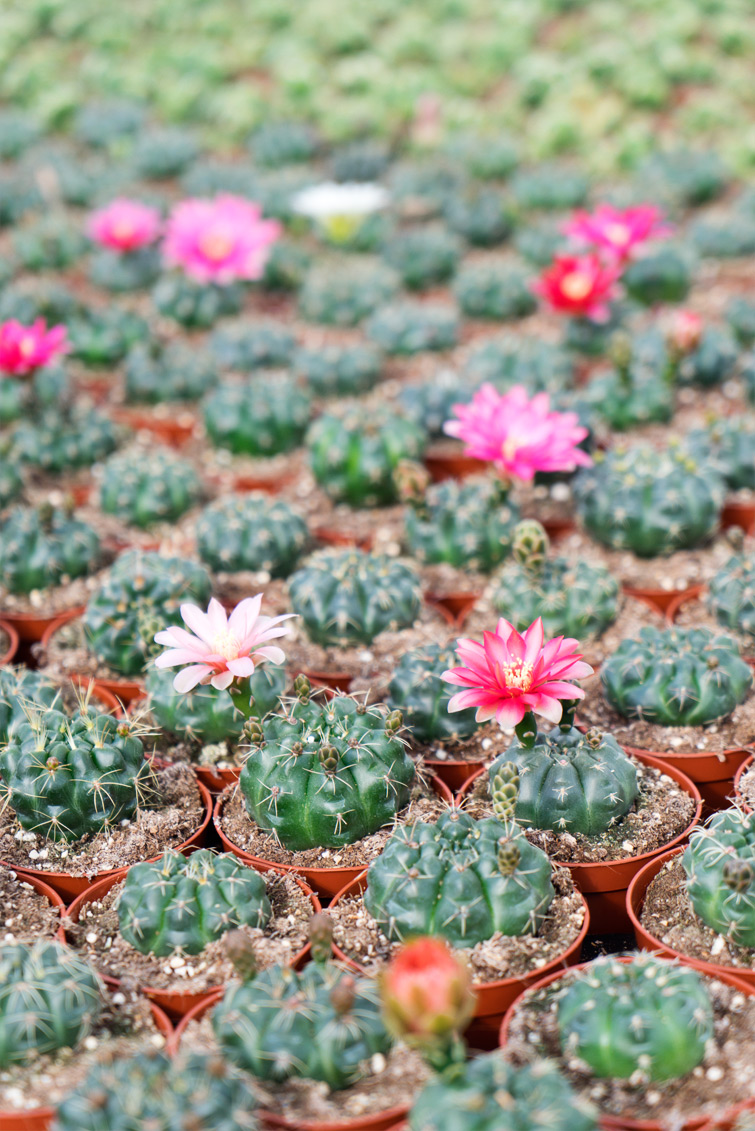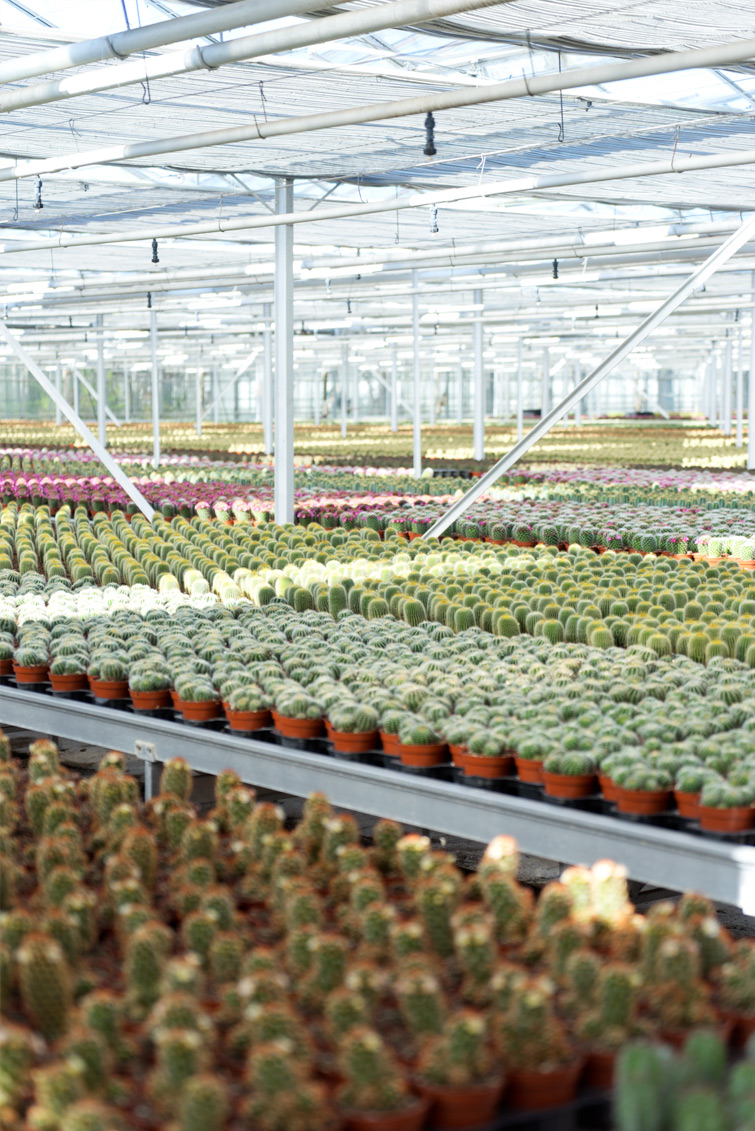 These cuties remind me of Midsommar flower crowns: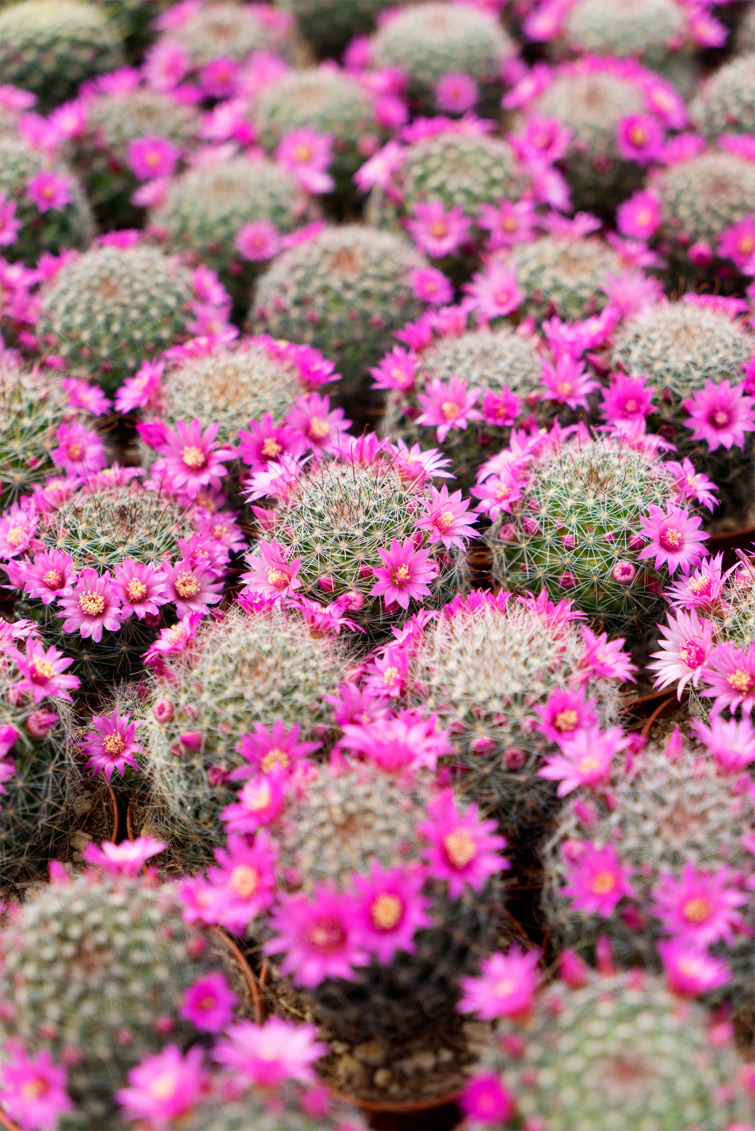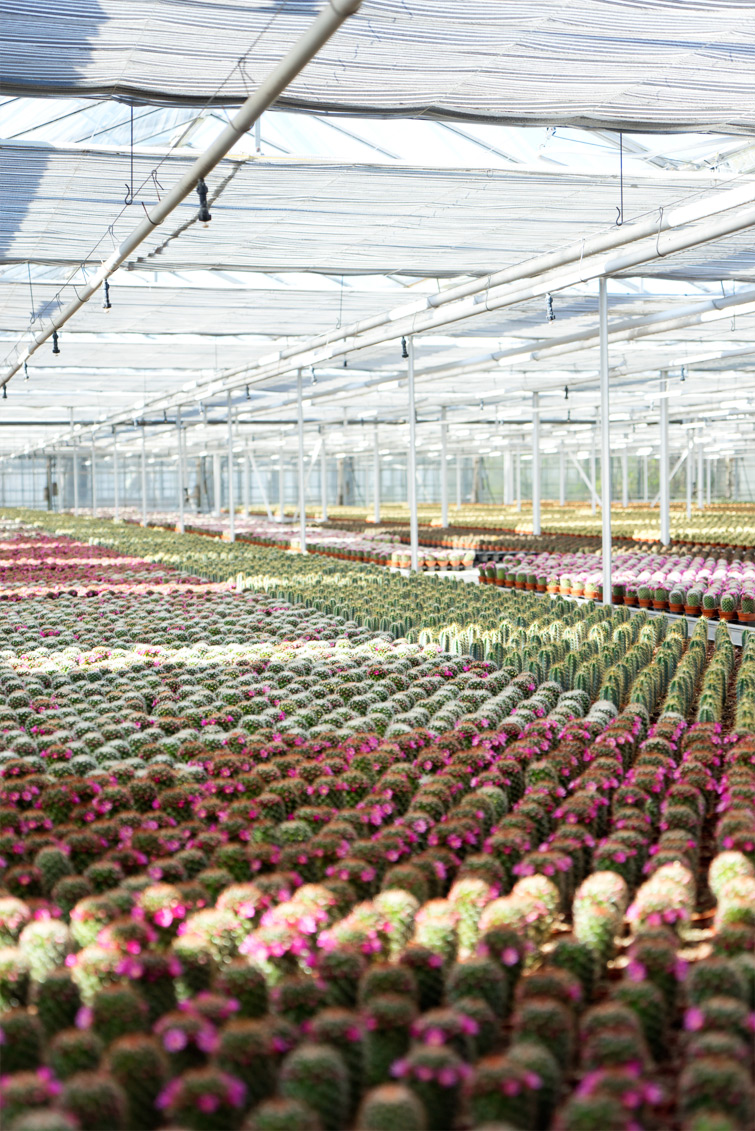 Mesmerizing: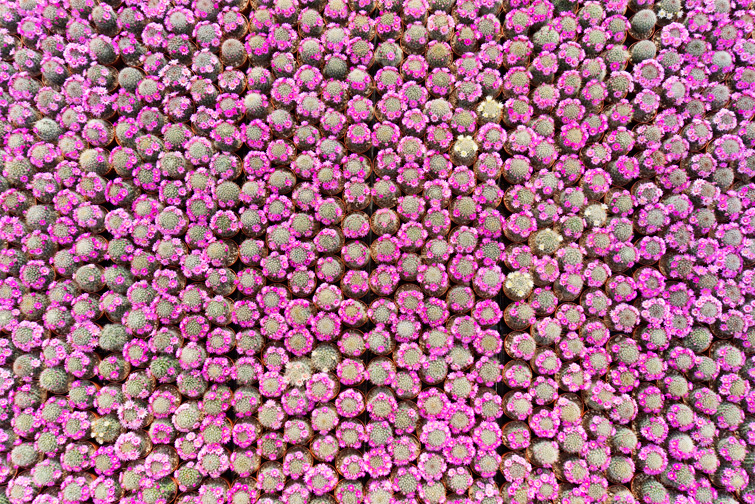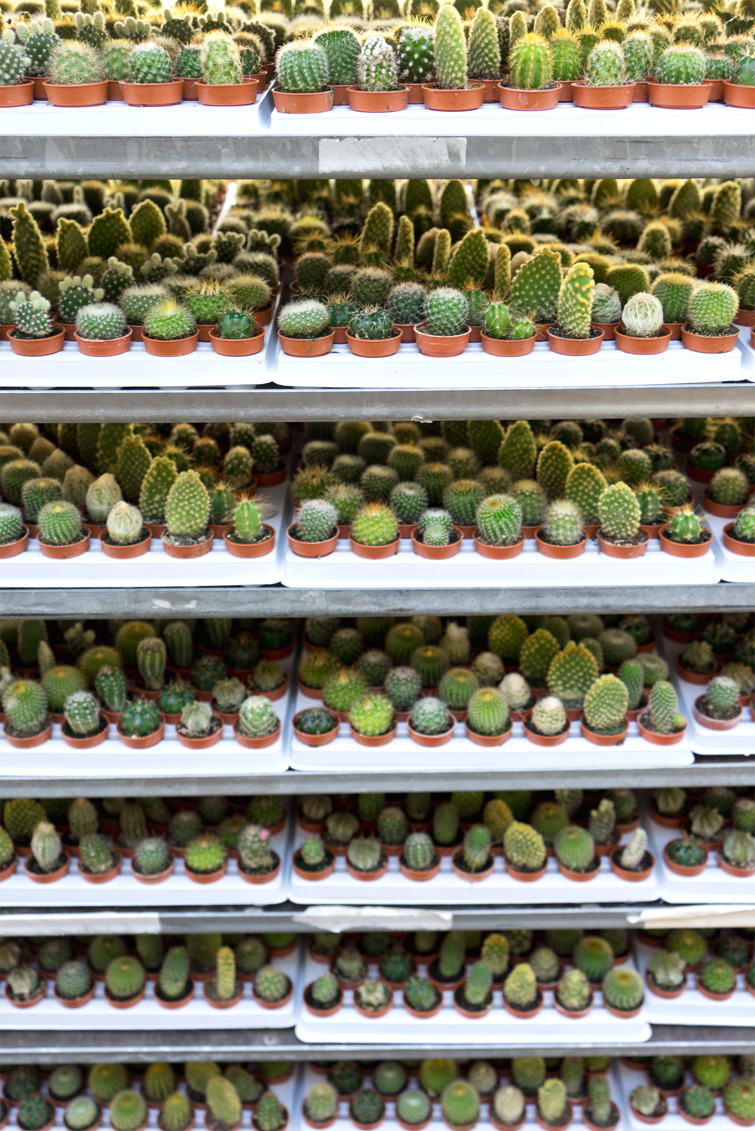 This made me laugh out loud: thousands of cactus bunnies, als known as Opuntia microdasys. Don't they look cute?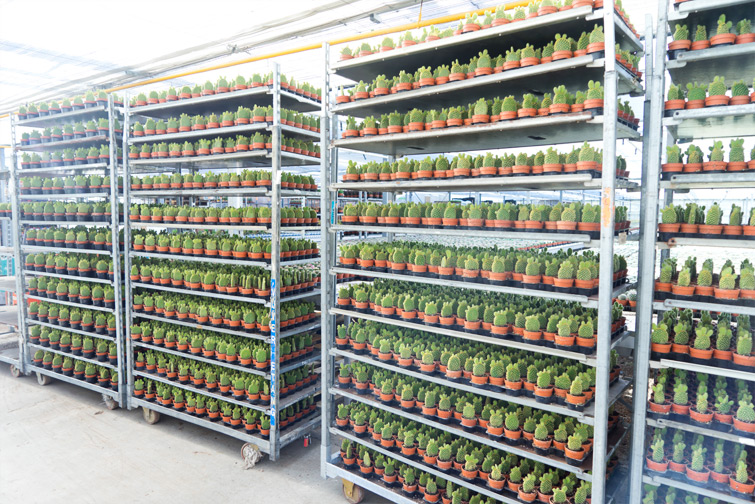 Some rare caudex plants from South Africa and Madagascar: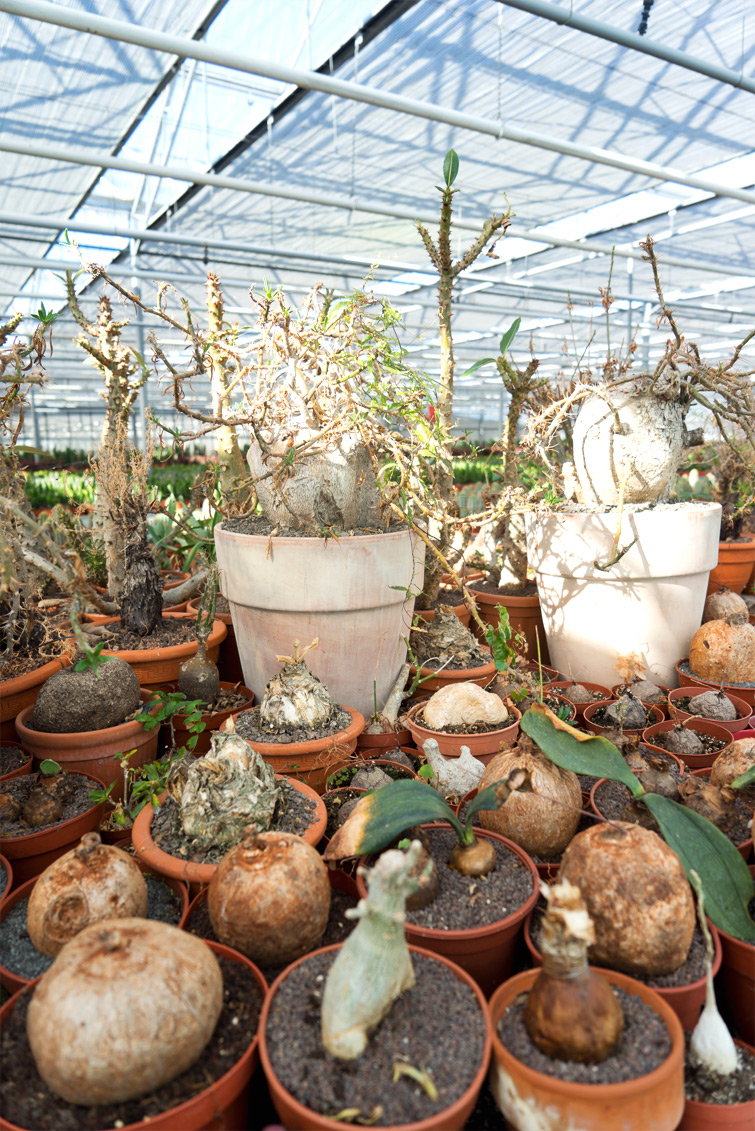 Dozens of Euphorbia and Cereus peruvianus ready to be shipped!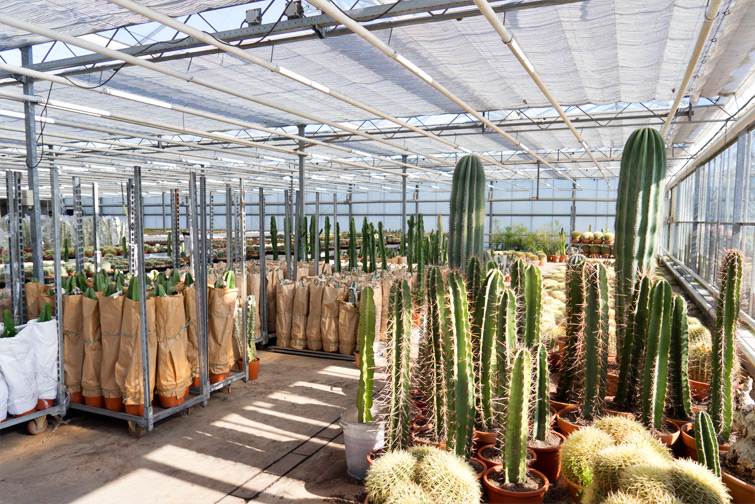 The permanent cactus plants on the left, planted in the soil of the greenhouse, and thousands of potted cacti growing tall and waiting to be sold and adopted, on the right: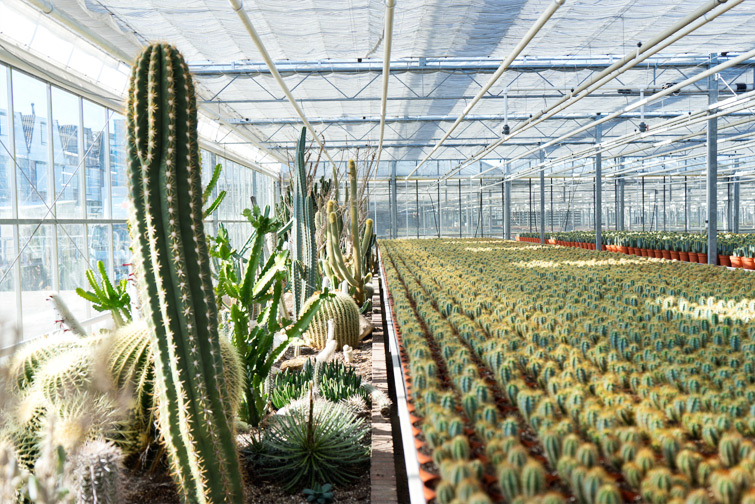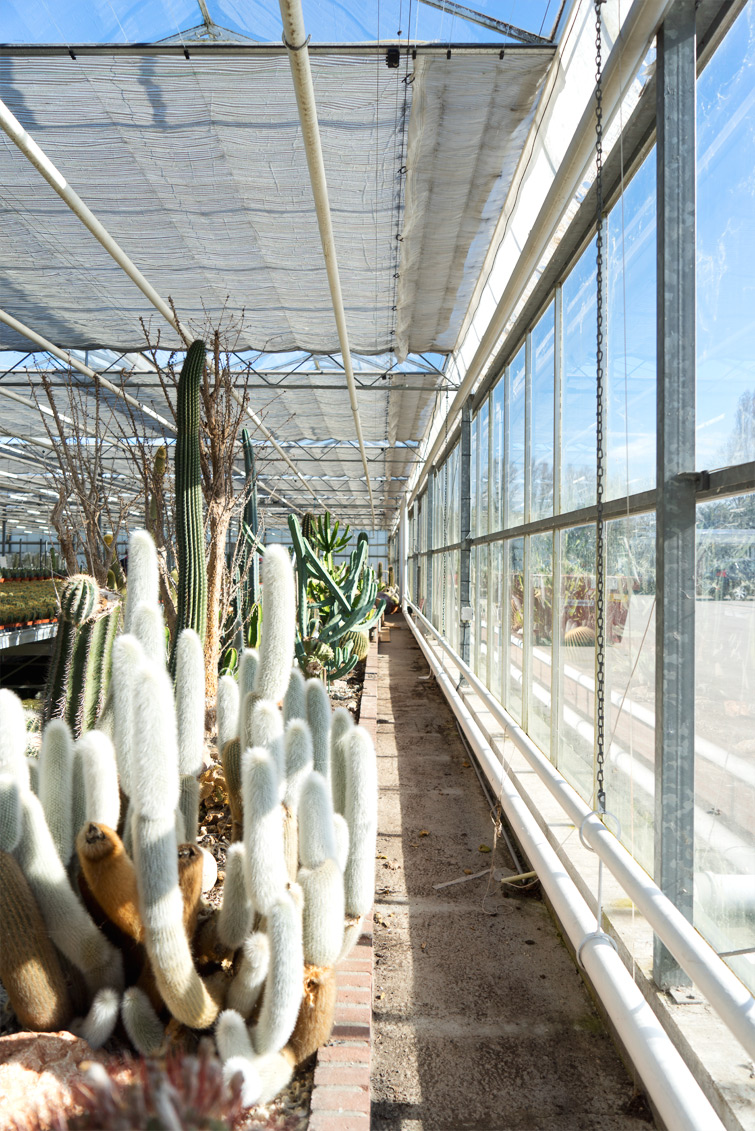 Cactuskwekerij van der Linden in Honselerdijk in the Netherlands is open by appointment only (usually on Saturday). All details here or via Marktplaats (Dutch Craigslist).