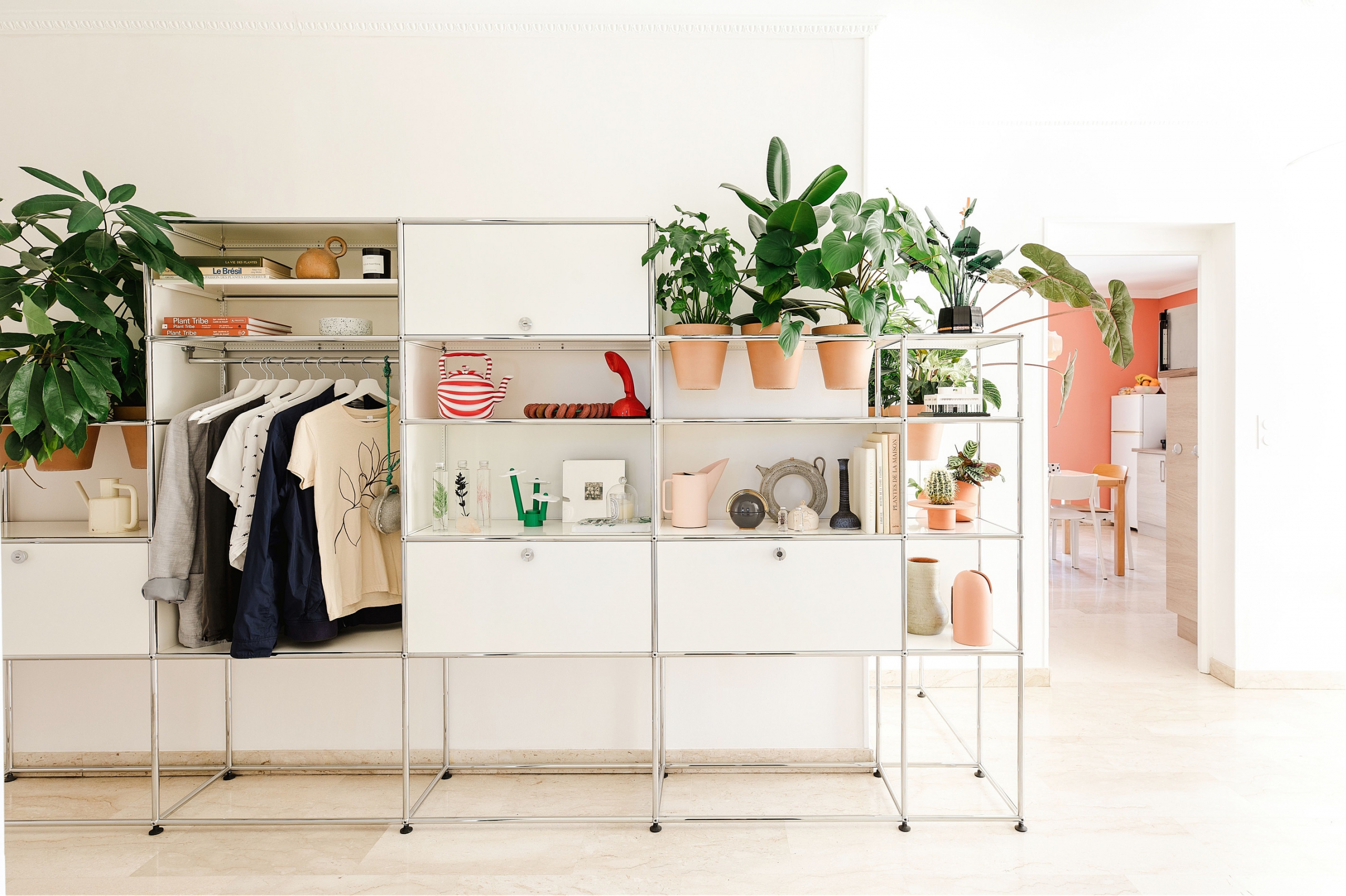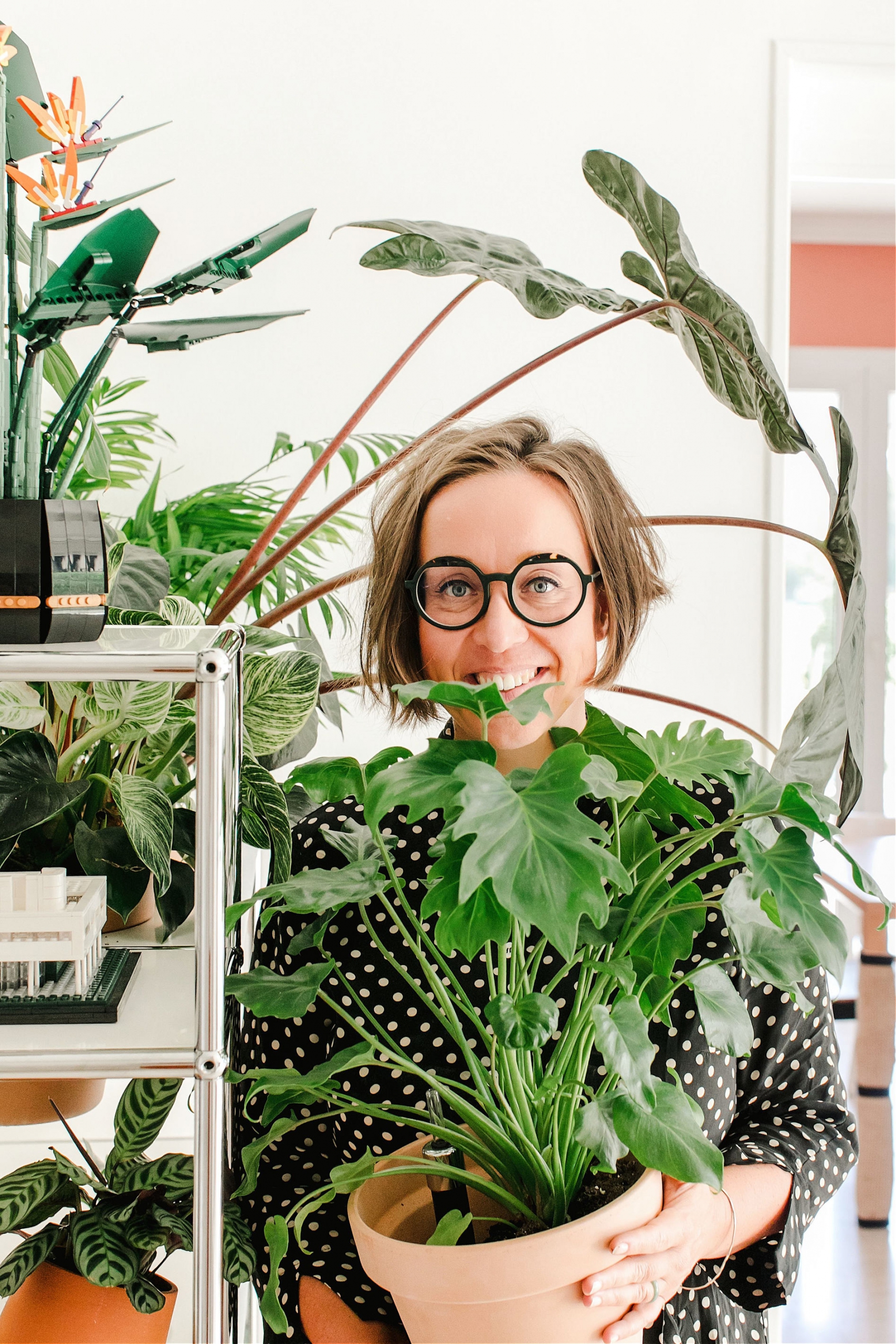 As this was such a special project to work on for Urban Jungle Bloggers, I'm also posting it here. Welcome to our planty hallway!
We are firm believers in the positive power of plants – plants help us relax, but they also help us to focus, get more creative, and find inspiration. In our book PLANT TRIBE we have delved into the strong power of plants when it comes to being creative. We pledge that you surround yourself with nature in order to trigger your creativity and boost inspiration. Hence, plants in (home) offices are the way to go! And thanks to the new plant modules from Swiss design brand USM Haller you can now combine a piece of design furniture with your love for plants.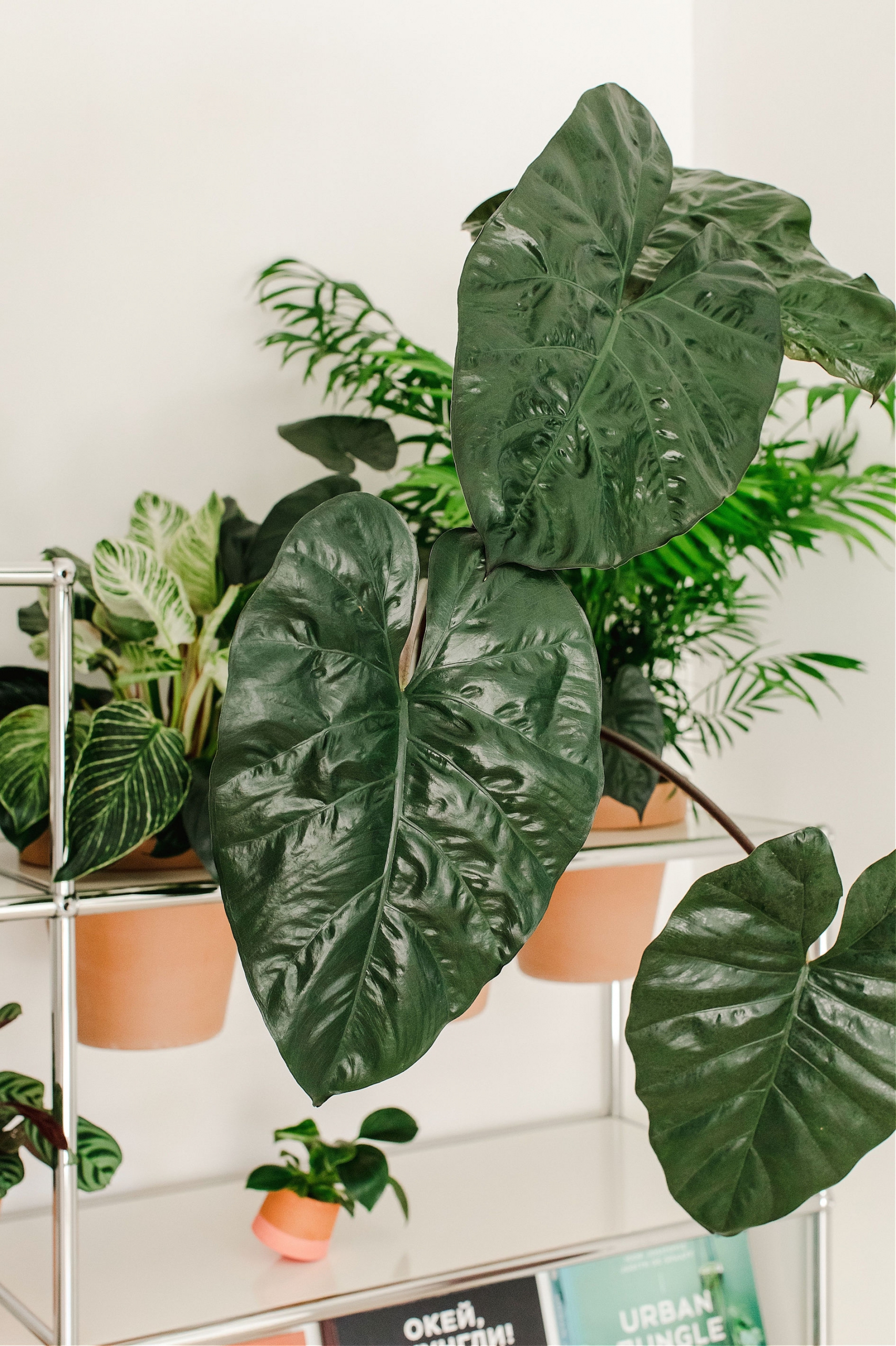 To celebrate the launch of the new USM Haller plant modules and their campaign 'A World of Plants for USM Haller' we have teamed up with USM to show you four home stories where plant enthusiasts live, create, work, meet and celebrate life surrounded by nature. These features will come over the course of this year to bring you more ideas on how to live happily ever after with plants.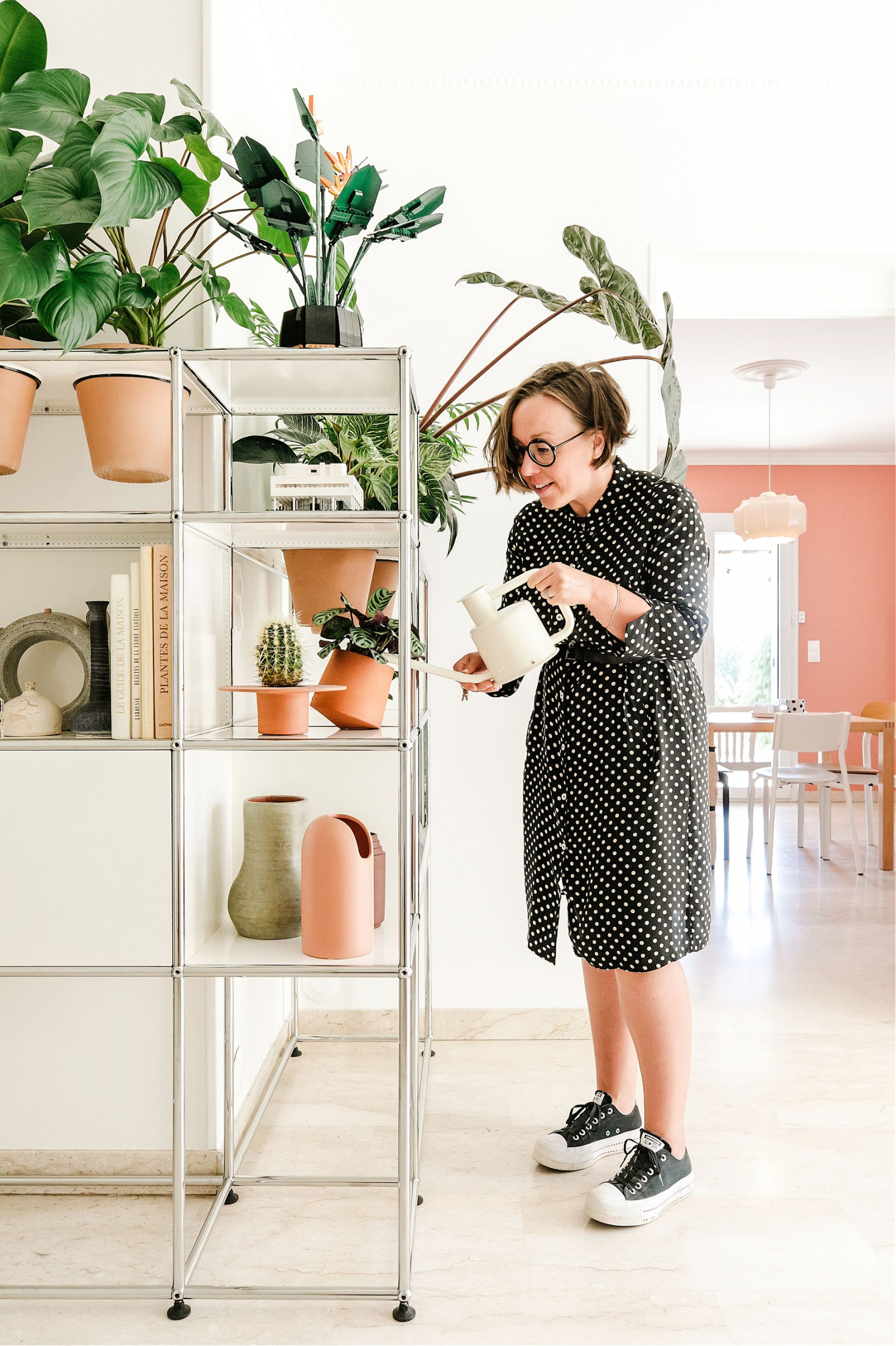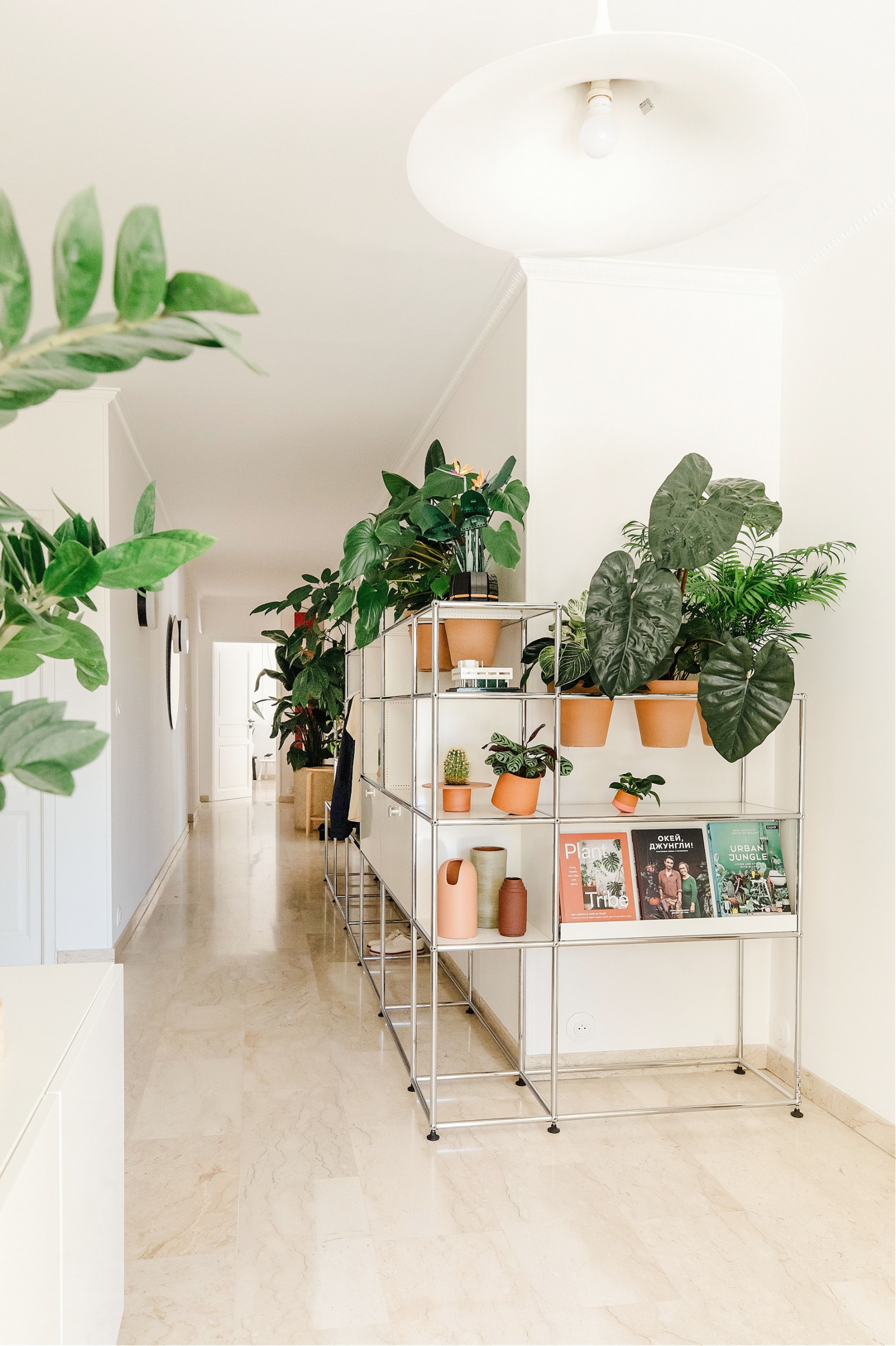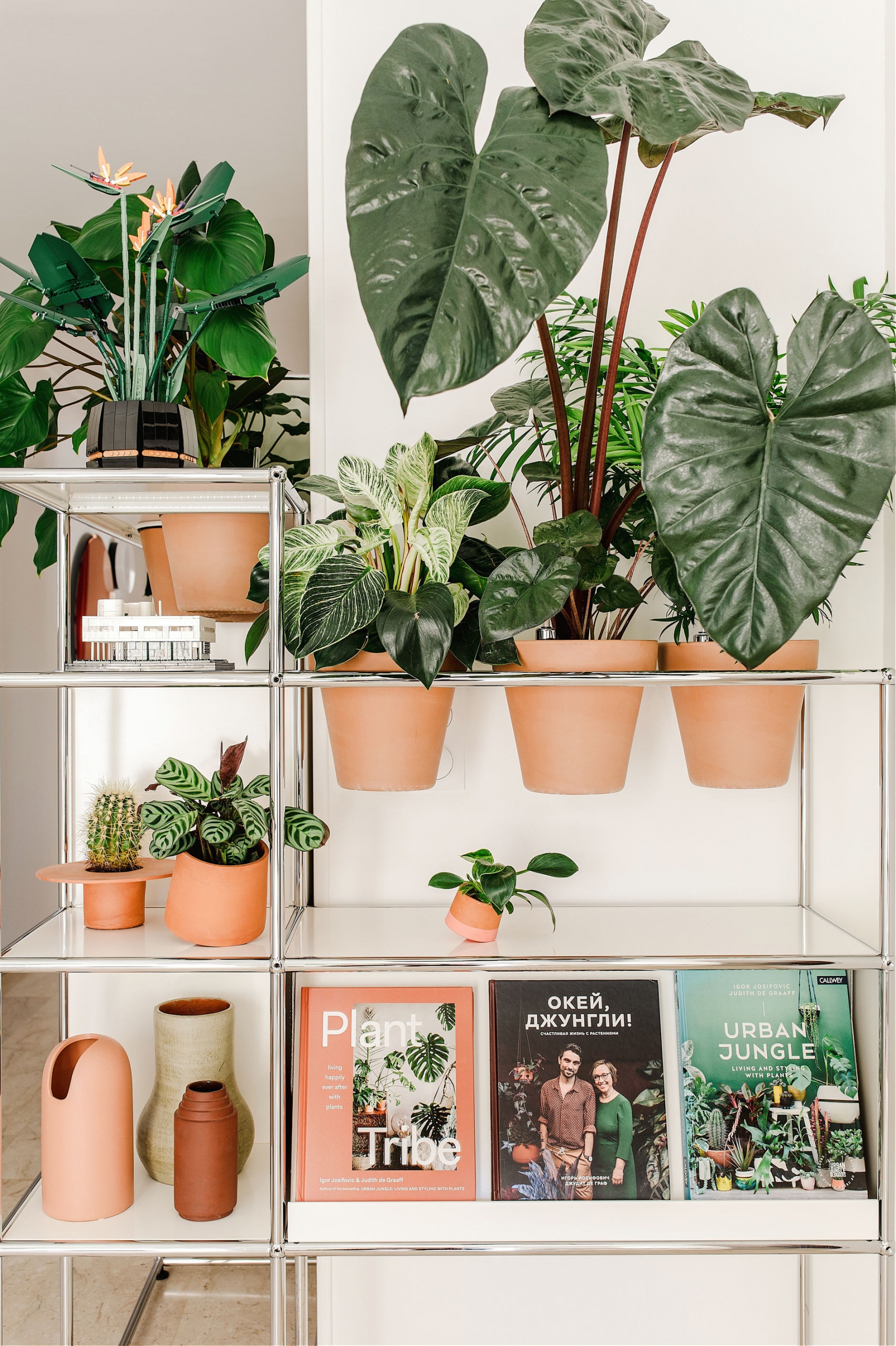 The second home story takes us to the new home in the South of France of our co-founder Judith de Graaff. Judith is the co-author of both our books, Urban Jungle and Plant Tribe, and founded the Urban Jungle Bloggers community together with Igor Josifovic-Kemper in 2013. In Judith's new home in the Ardèche, the spacious entry and hallway lacked structure and functionality. As a connecting space between entry, living room, kitchen, and all bedrooms of the home, the hallway was mostly used by her cats to play and run around. Lot of precious floor and storage space was left unused as well. Thus, a full shelving unit from USM Haller was the best option to combine design, space for storage as well as display, and a stylish solution for Judith's houseplants.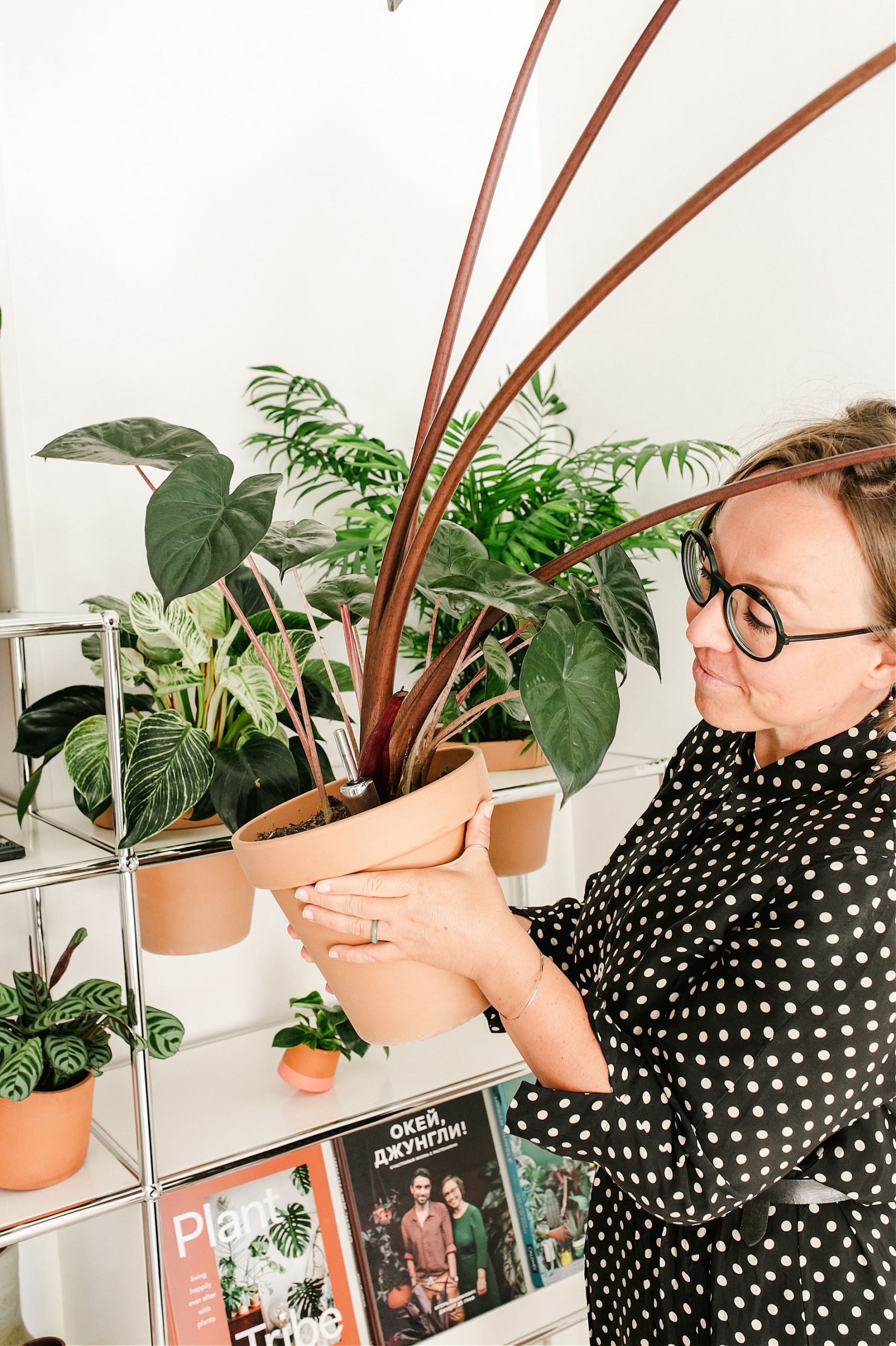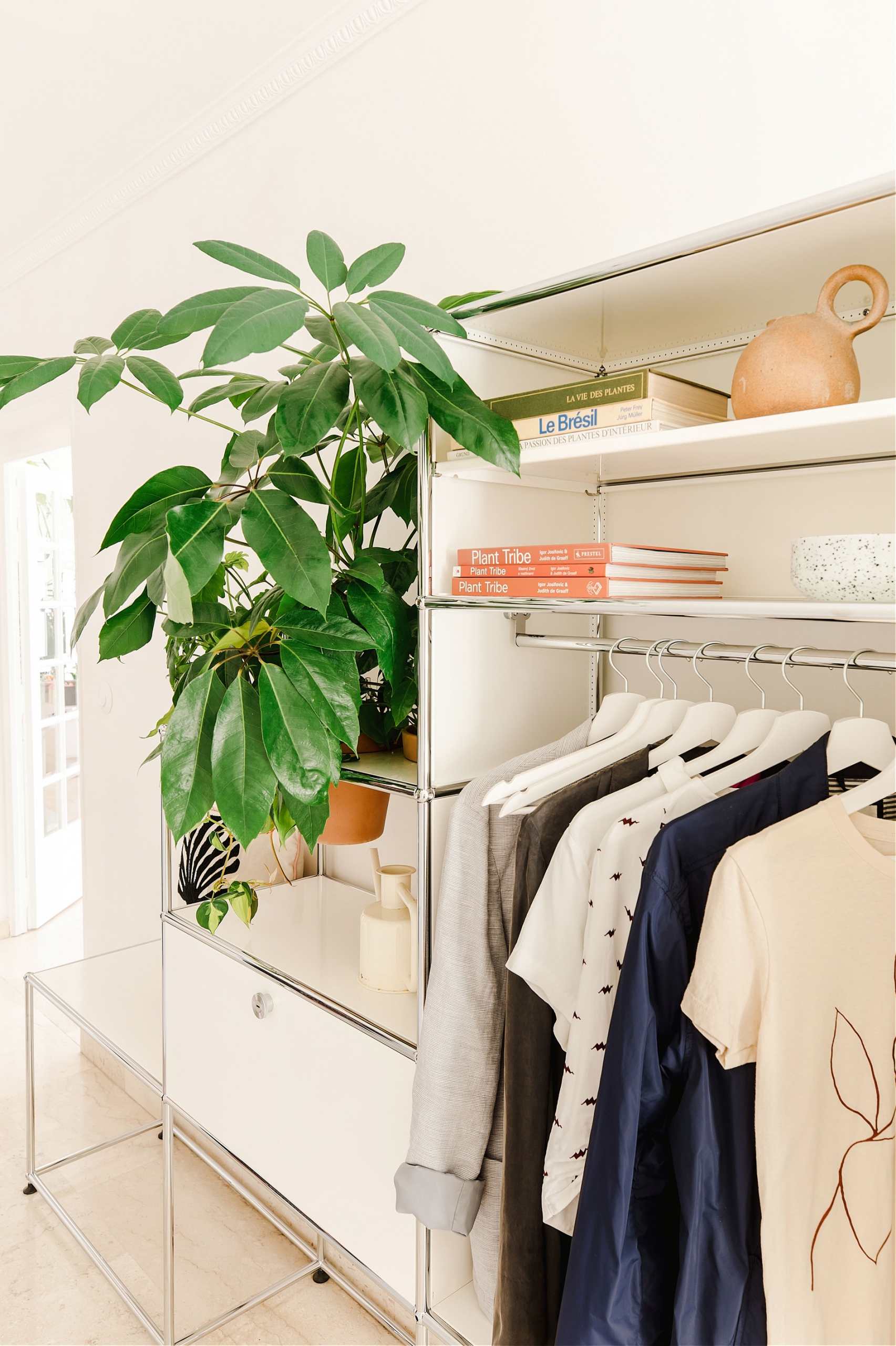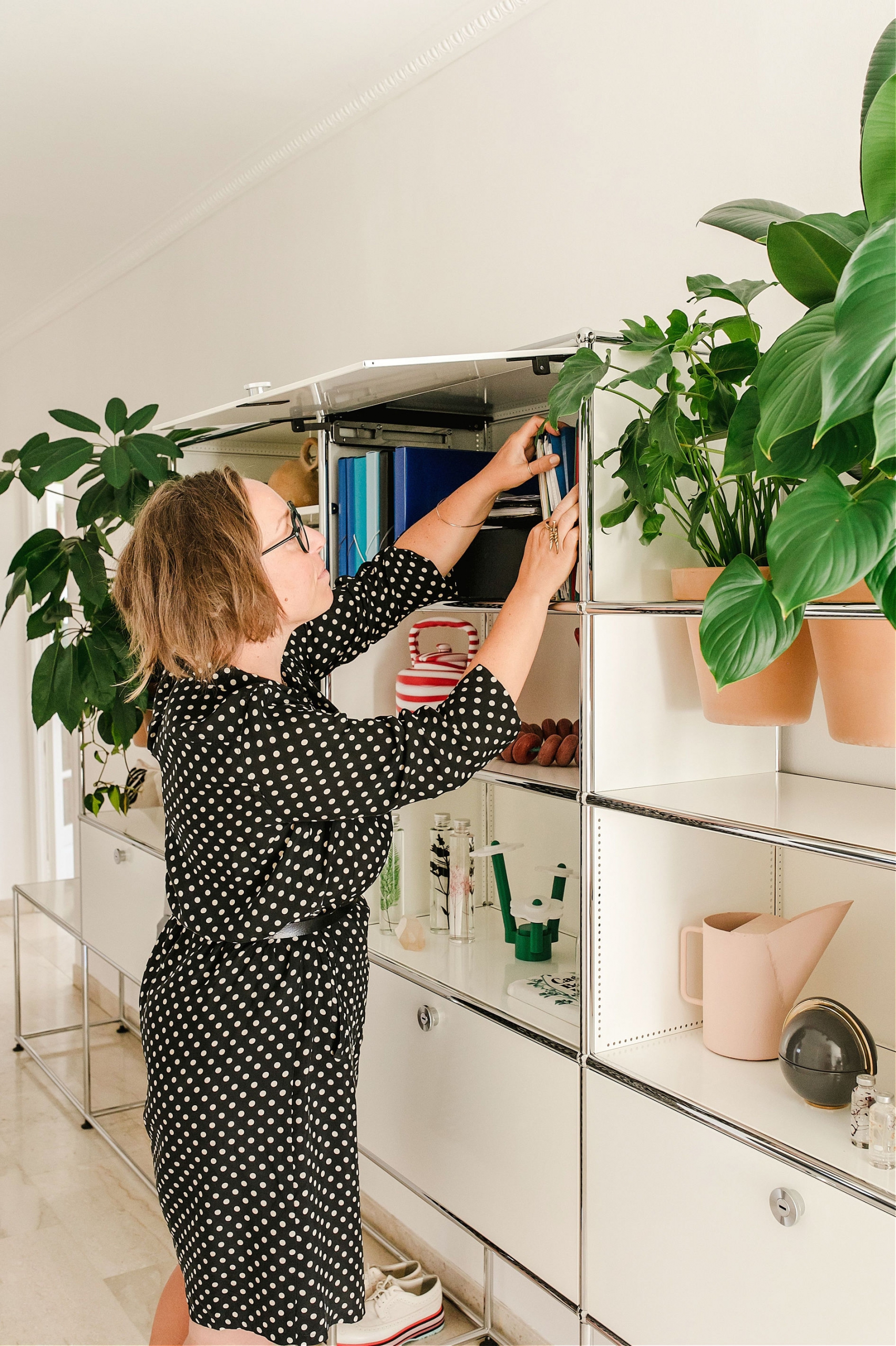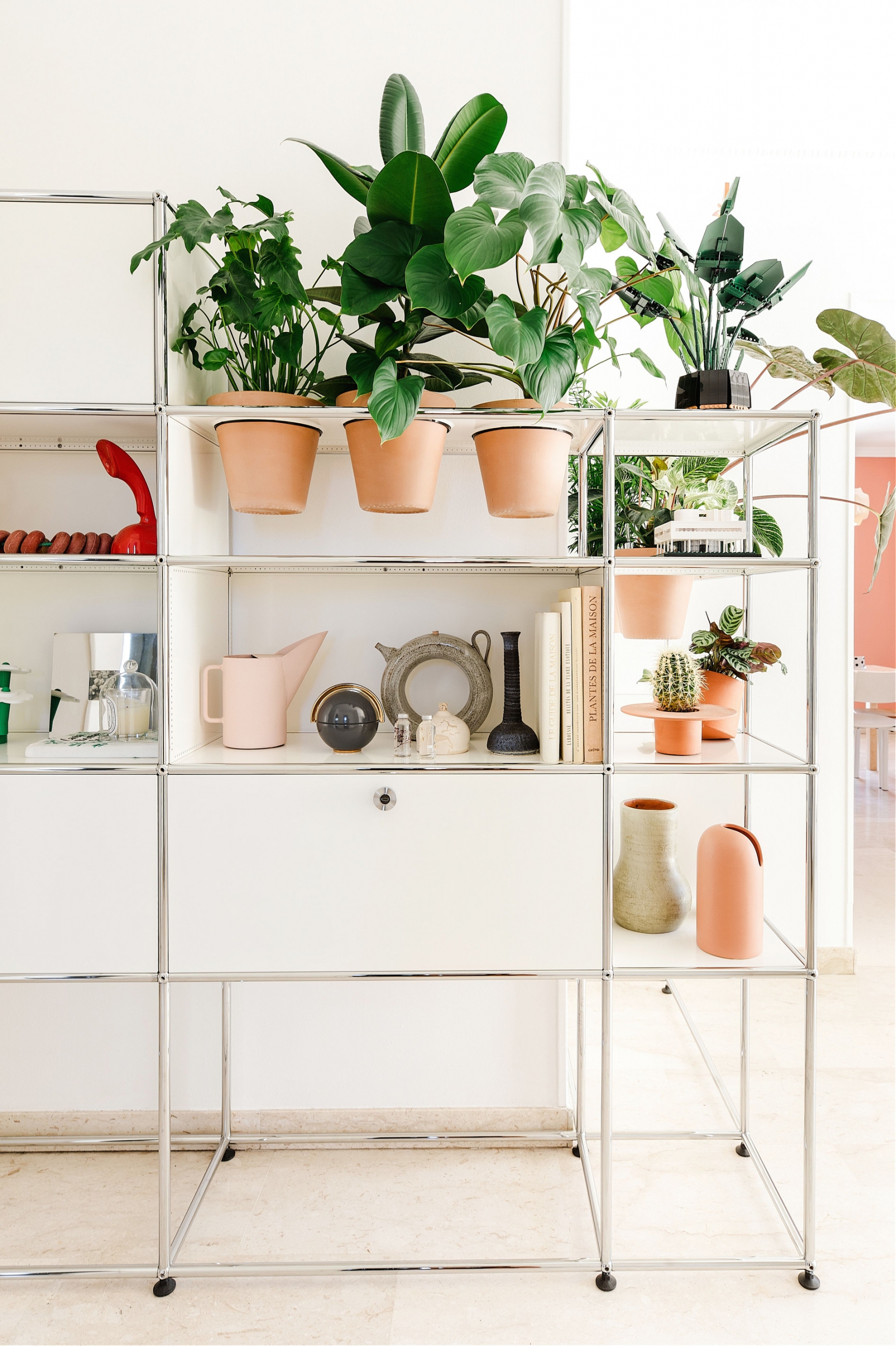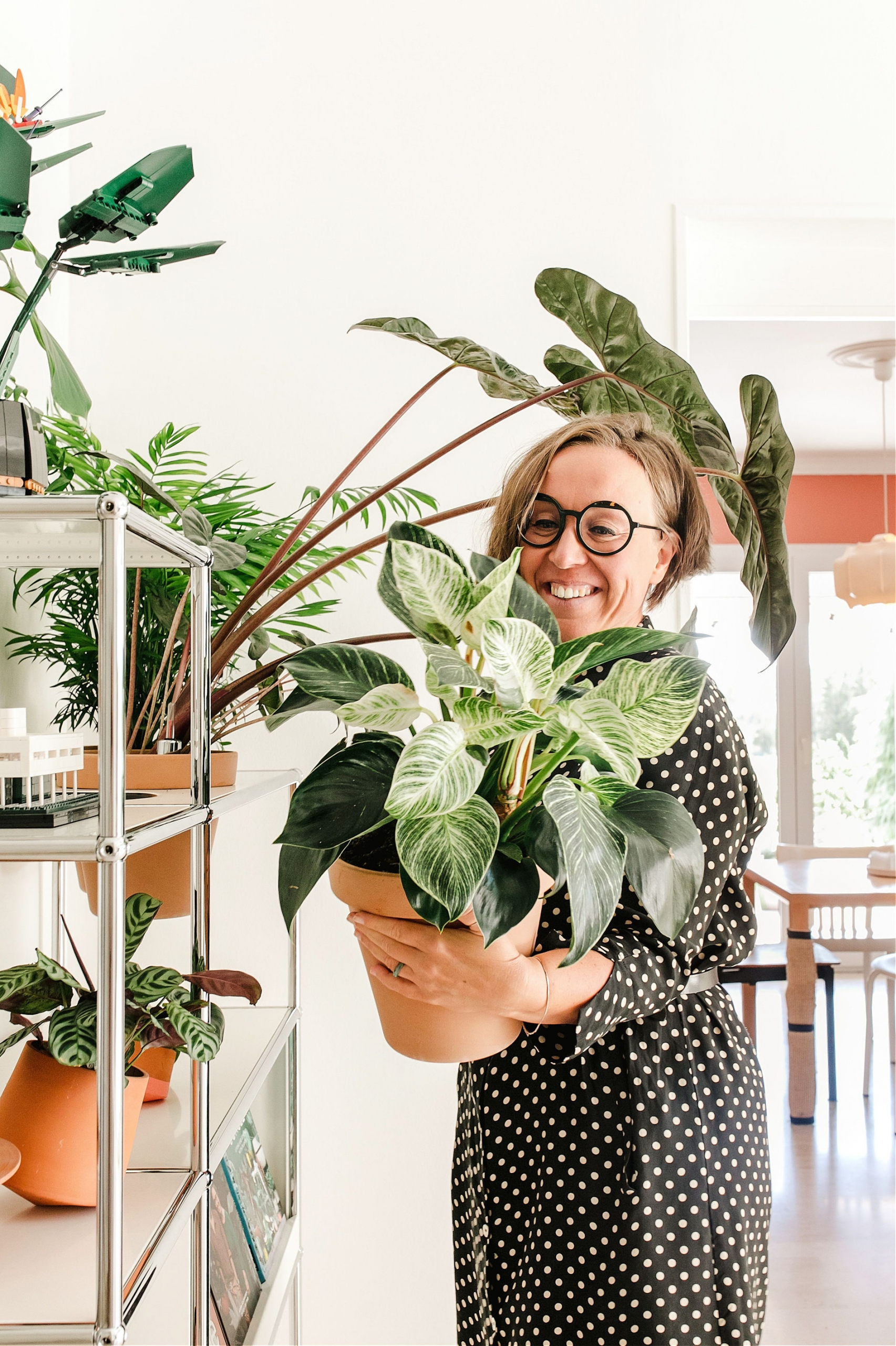 The USM Haller shelving unit includes three new plant modules. Each plant module features three integrated plant pots with a watering set, consisting of a pot insert and water level indicator. There is no need for worries about dripping water or soggy plant roots – the simple yet smart watering insert and the indicators help you water your plants when needed without overwatering and without any spilling. Additionally, the plant pots come in two varieties: Basalt or Terracotta, as Judith has chosen for her white USM Haller shelving unit.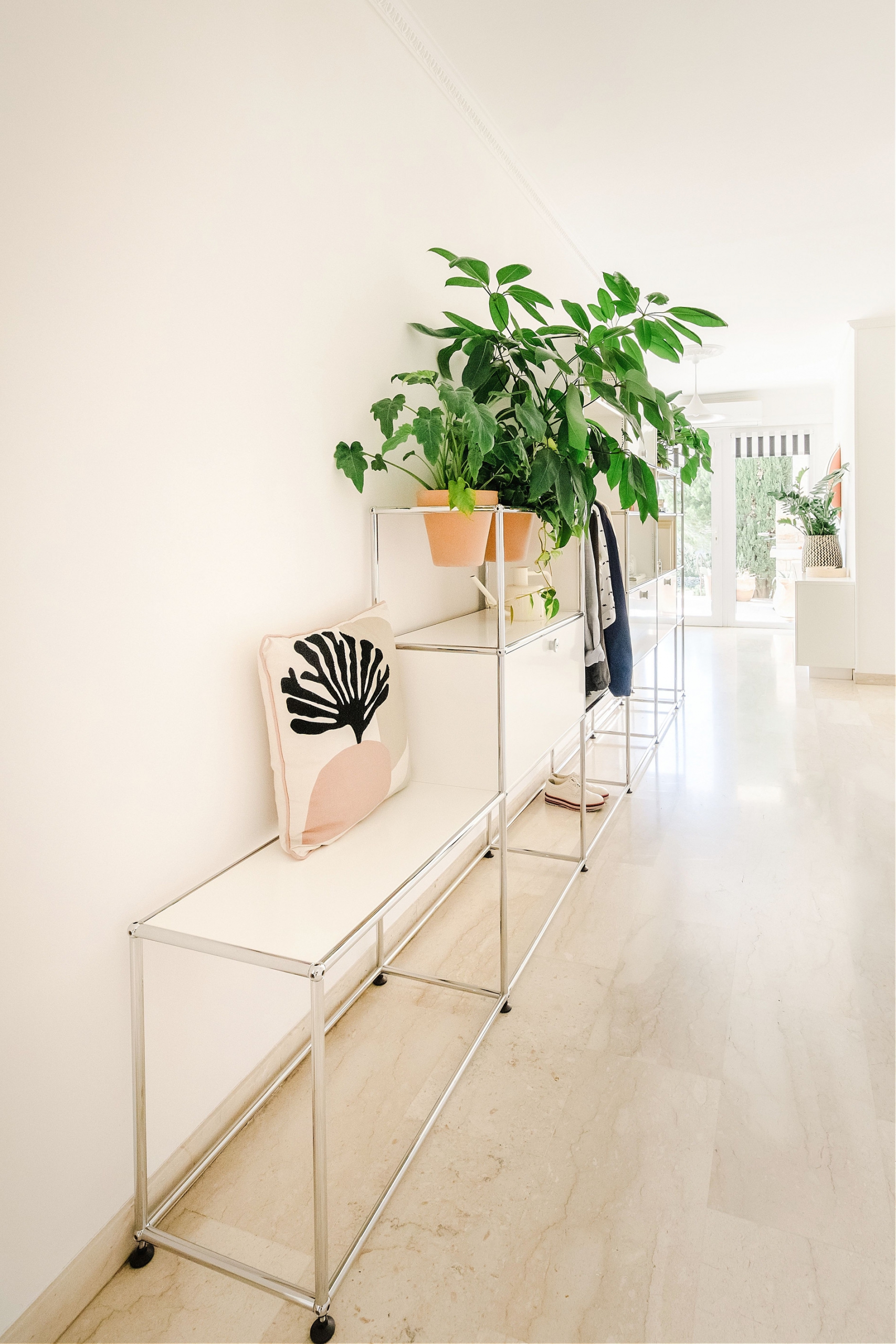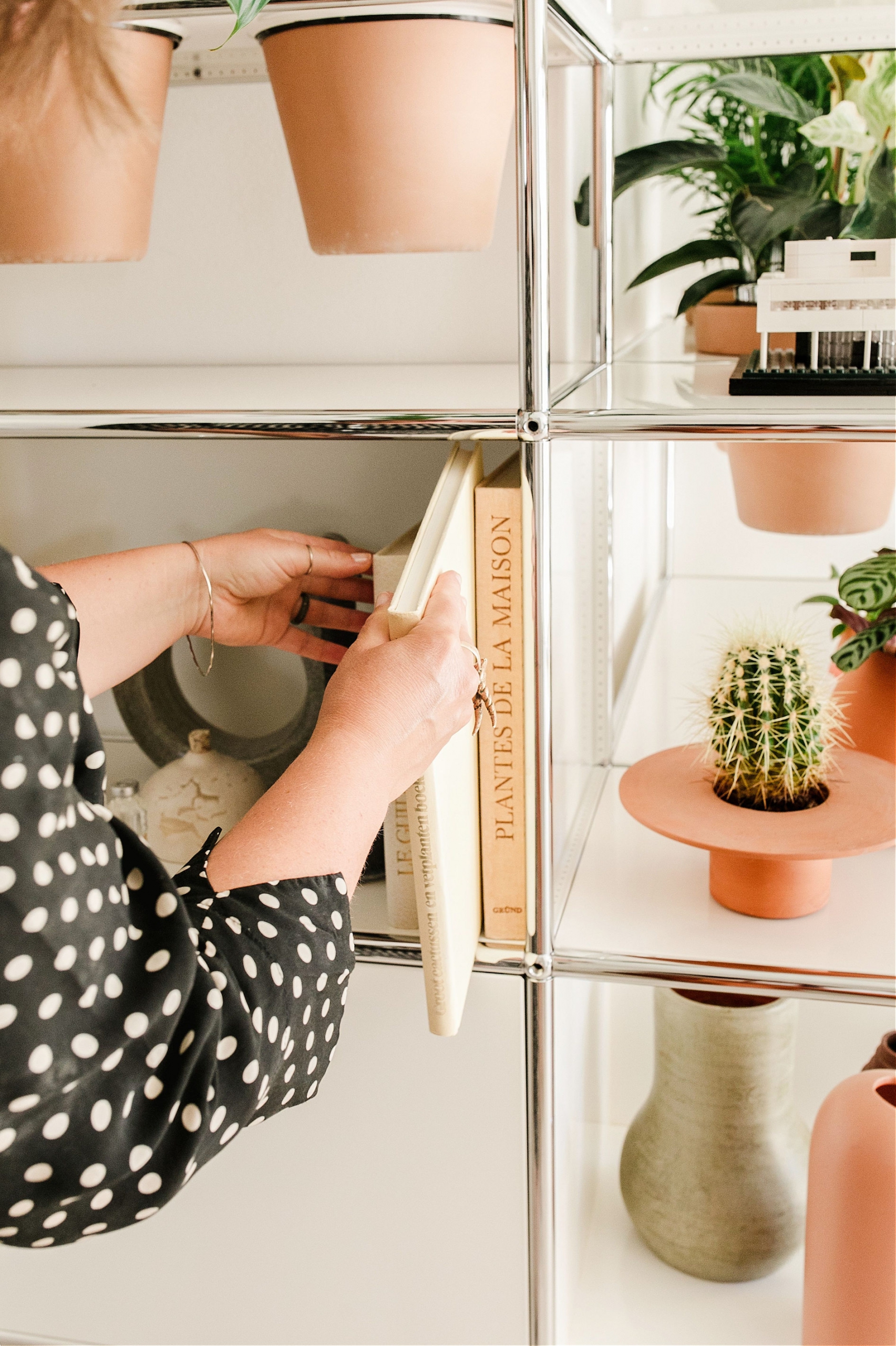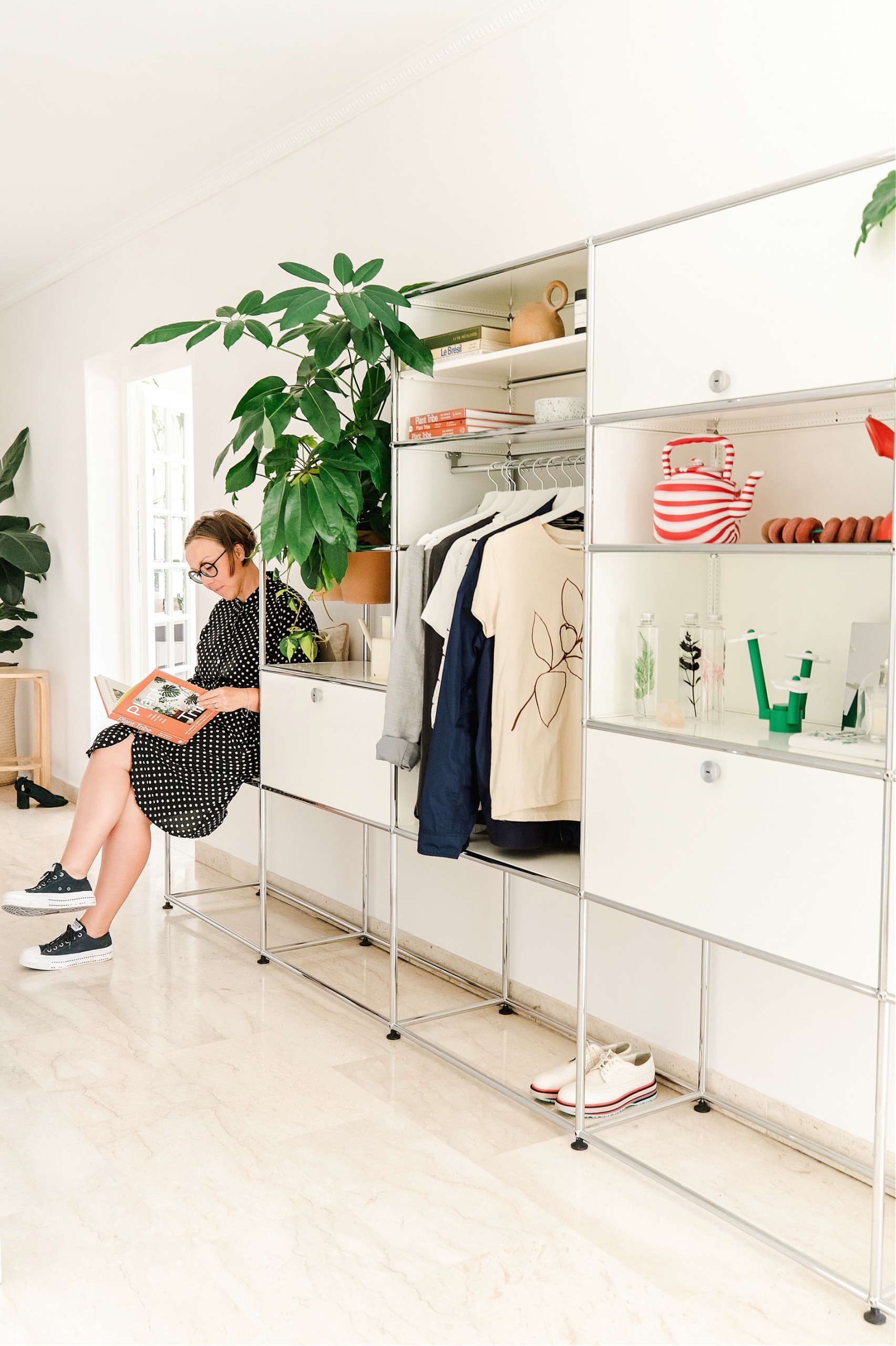 The entry and hallway of Judith's home in the South of France has a bright and sunny vibe. Lots of natural light comes in through the big windows, filtered by striped blinds that add a touch of "holiday" to the space, a hint to the surroundings of the house: a popular holiday destination. Two oversized mirrors reflect the light throughout the hallway and complement the white facades and metal grid of the USM Haller shelves. On the rear end of the shelves, a USM Haller book display unit allows to show off the Plant Tribe and Urban Jungle books, and it also has a convenient storage behind to keep the international language editions of the books.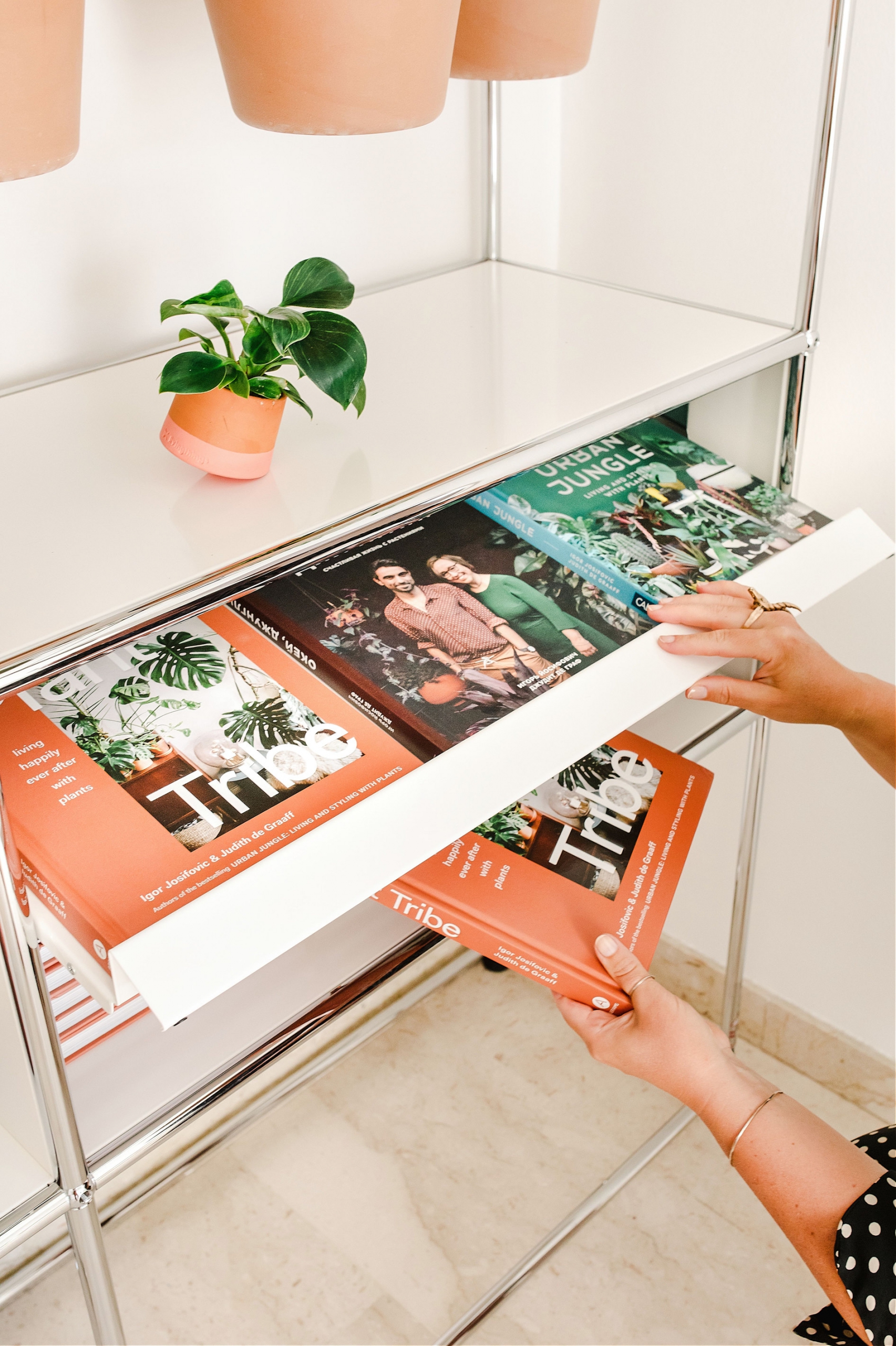 USM Haller shelves added multifunctionality to Judith's hallway: there's a coat rack as well as a wide bench to read or hang out with the cats (or spoil them with cat candy before bedtime). The plant modules are home to nine large plants that match the light situation of the hallway. The Alocasia sarawakensis, Philodendron birkin and Chamaedorea elegans soak up the largest amounts of light on the rear end closest to the windows, as where the Thaumatophyllum xanadu, Ficus robusta and Homalomena get only indirect light and the large Schefflera thrives in semi-shade near the bench. For everyone who lives with plants and pets: the USM plant modules are ideal too: with the big pots neatly stuck into the plant modules, there is no risk of cats or dogs tipping over the pots.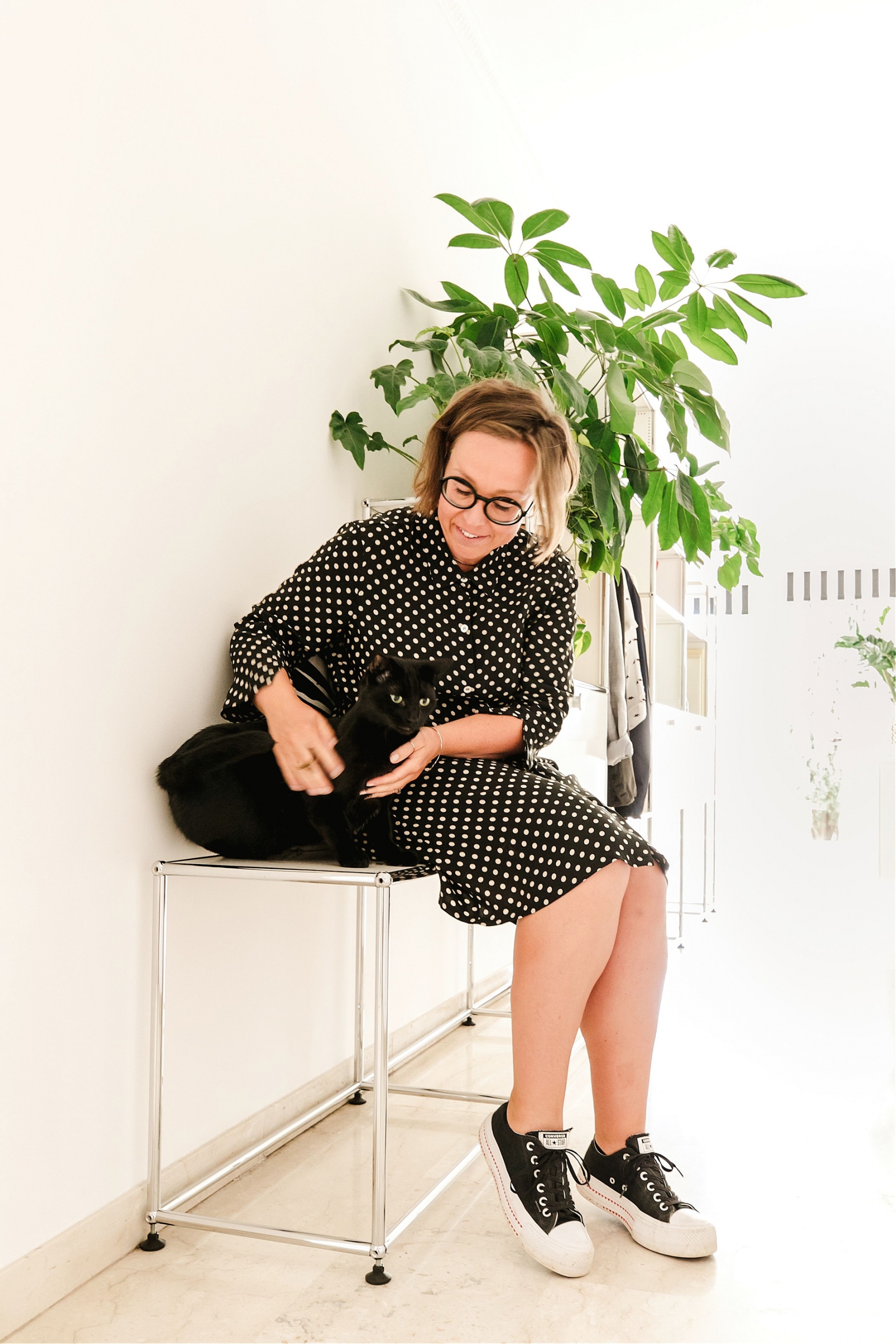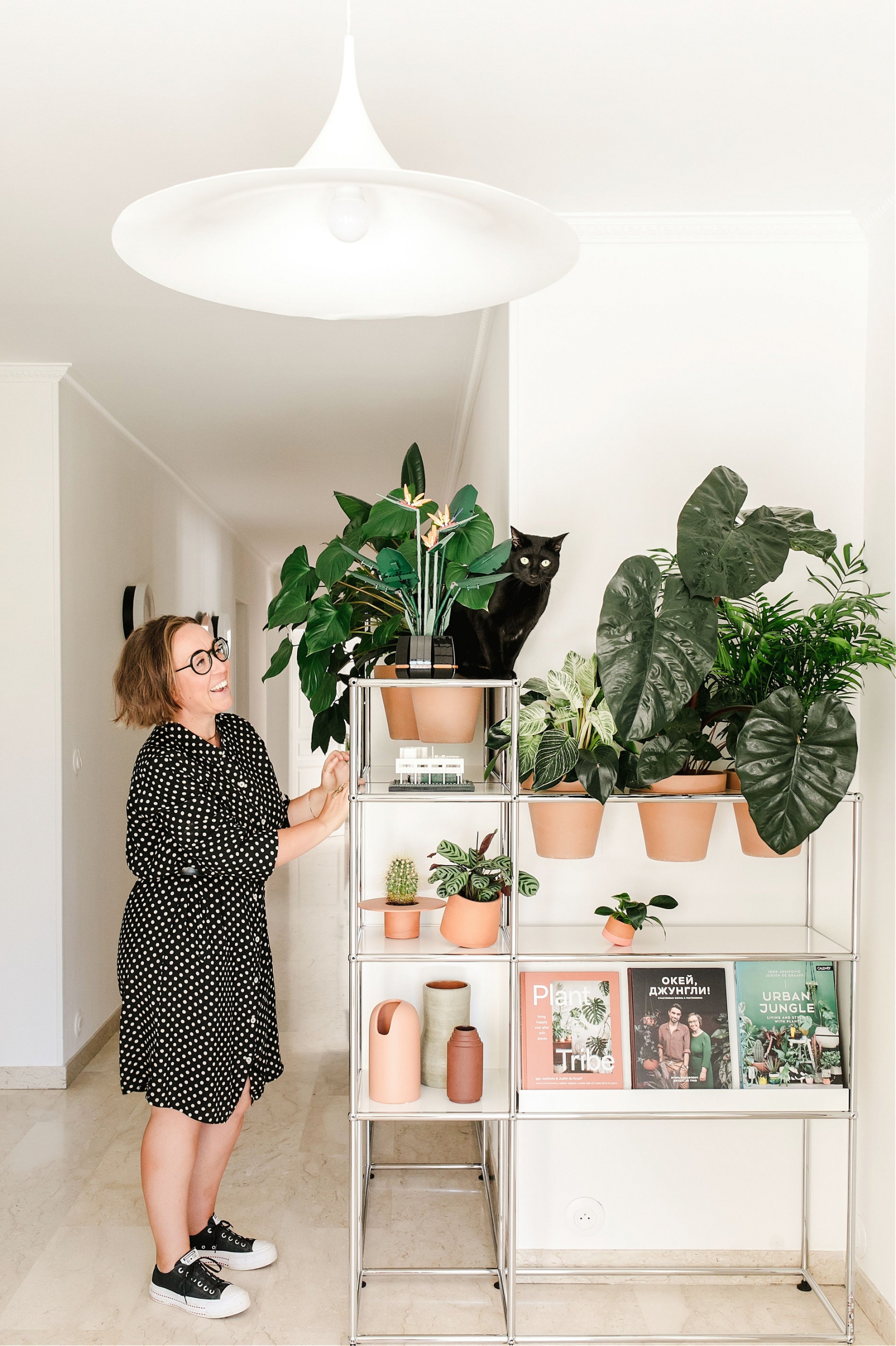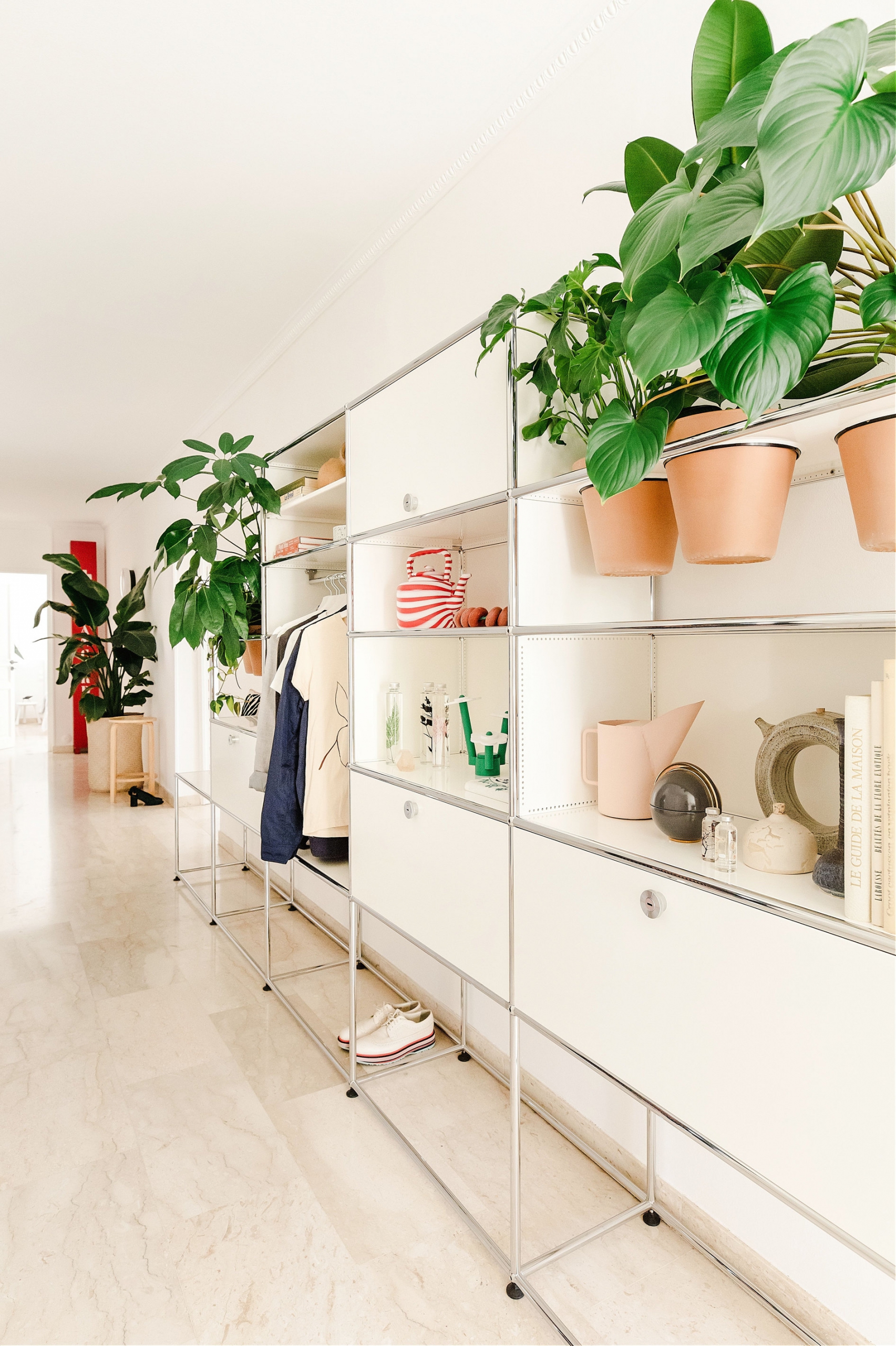 Check out the World of Plants for USM Haller here for further information, ideas, products and shopping opportunities.
Photography by Marta Puglia