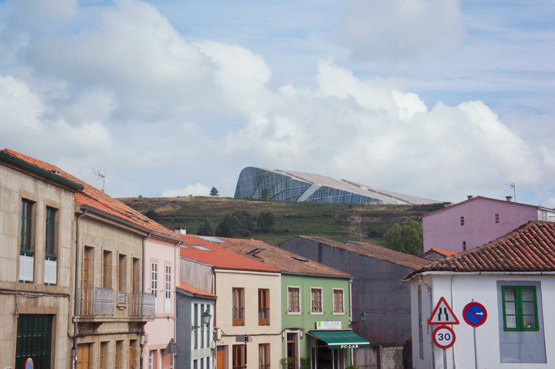 It took me a while to sort out all the photos & videos I shot at A Cidade da Cultura, the City of Culture of Galicia. I already showed you some images of A Cantina and today I'll show you the exterior. Here we go!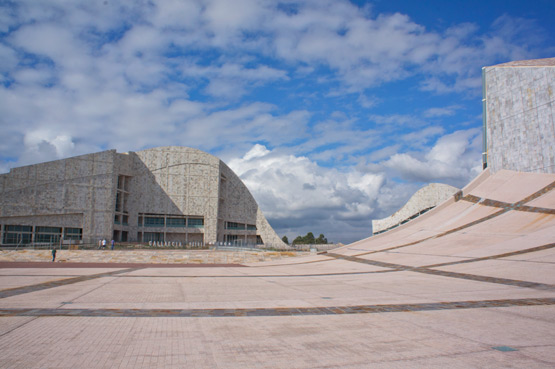 Located on a small hill overlooking Santiago de Compostela, the Cidade is a huge cultural center for the province of Galicia. It was designed like a chopped off mountain top and is smooth & forrowed, much as a seashell, the age-old symbol of Santiago.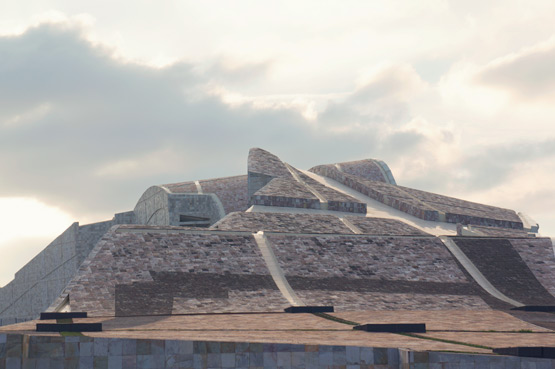 Peter Eisenman's "architectural extravagance" houses a library, archives, a museum, an art center, central services and of course a performing arts theater ( Björk performed here in june! ).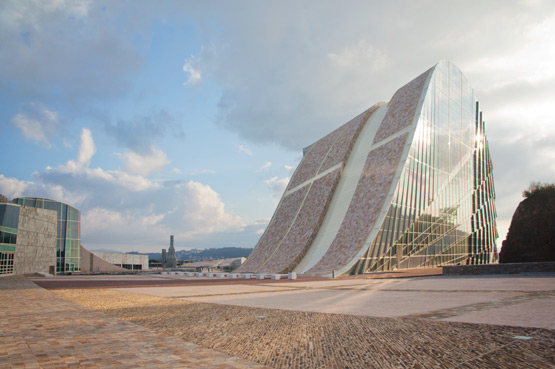 The use of local granite from Galicia was imposed to the architect. It contains so many different colors: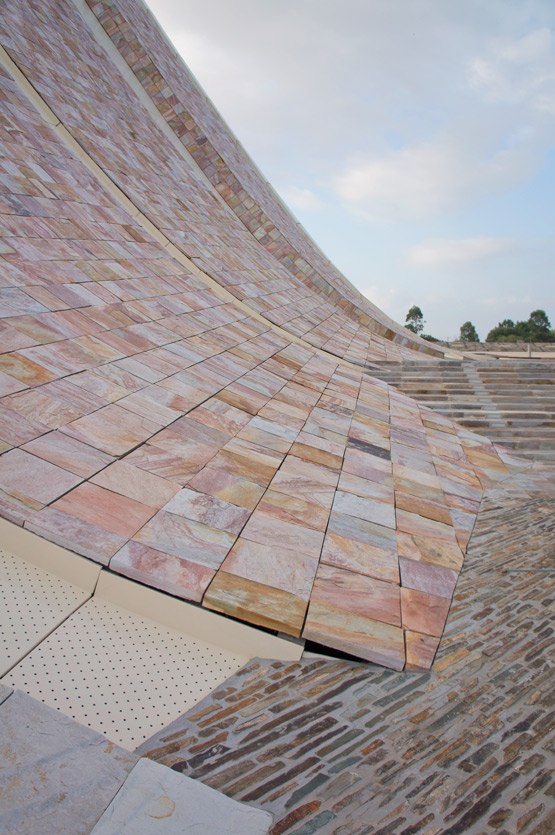 Many refer to the site as a ghosttown. And it's true that there were very little people when we visited. I liked that because it makes it easier to appreciate the buildings and interiors. It's also a little sad, because it means so much lost potential. But at the same time A Cidade is not nearly finished and still a huge excavation site, which makes me optimistic about future projects.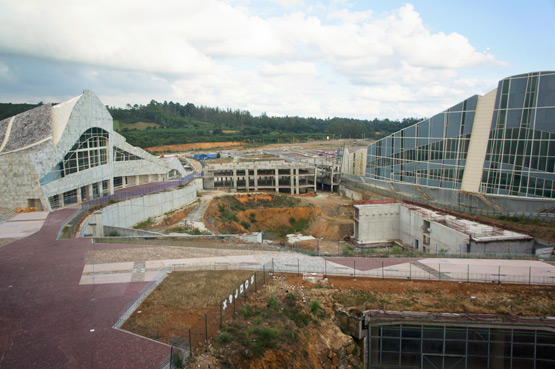 I also made a little wobbly video ( click here if the video doesn't show )
Check back soon as I'll take you inside the museum!