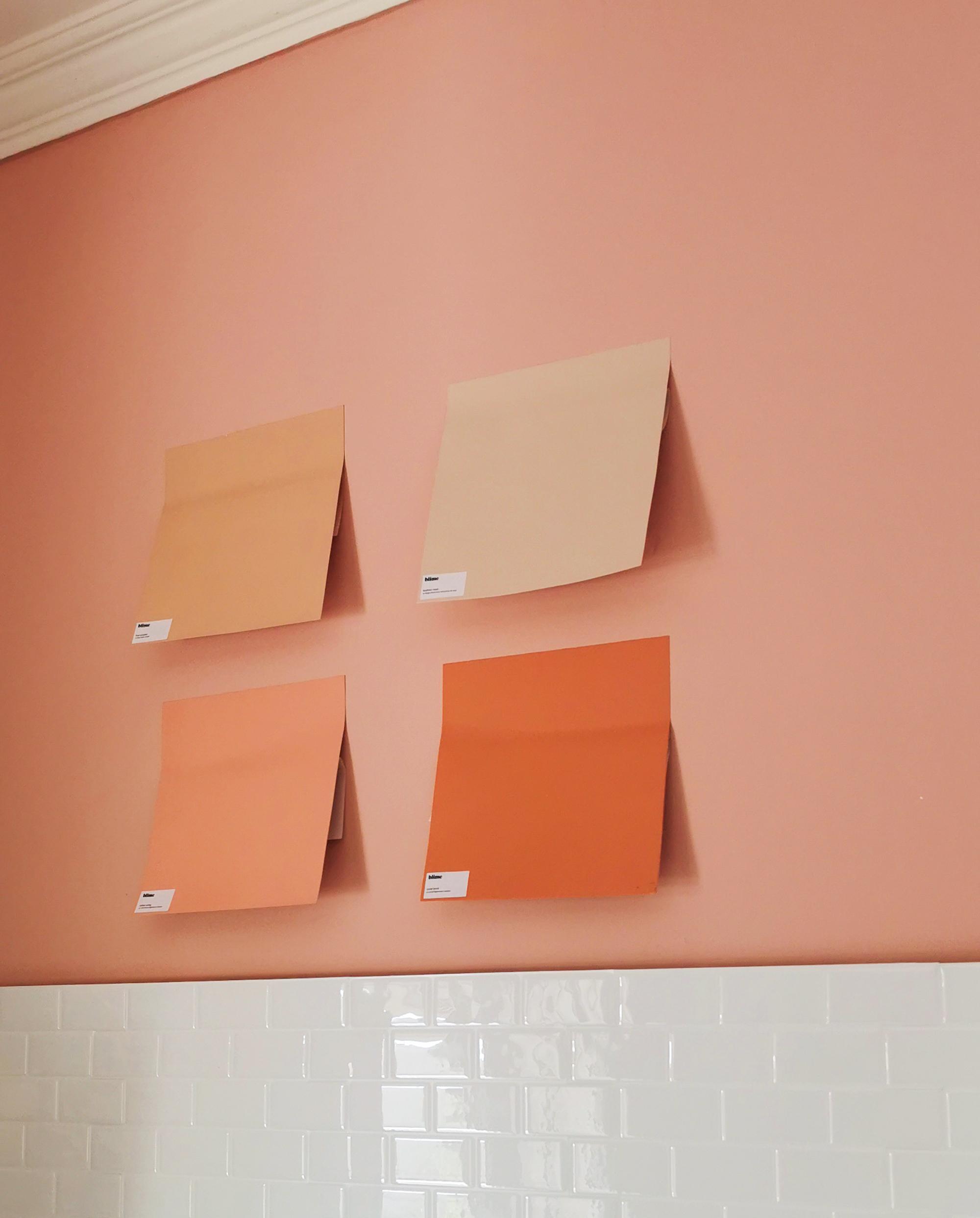 Once the backsplash in our kitchen looked like 2021 again (see here), the pale pink-ish color had to go. While I love pink, this shade was just too pale, too grey, too pink, we were ready for something with a bit of punch. I ordered different pink samples from Blime paint, a young French brand that produces their paint in France, recycles their (very cool looking) jerrycans and have a collection of 50 colors. The samples are actually stickers that you can reposition on the wall and that are painted with the actual paint. No printed color samples that are completely different from the actually paint. Choosing paint was very easy: Coral Brick was the obvious winner according to Robert (and I agreed): it's not orange, it's not pink, it's a bit toned down and it has so much more character!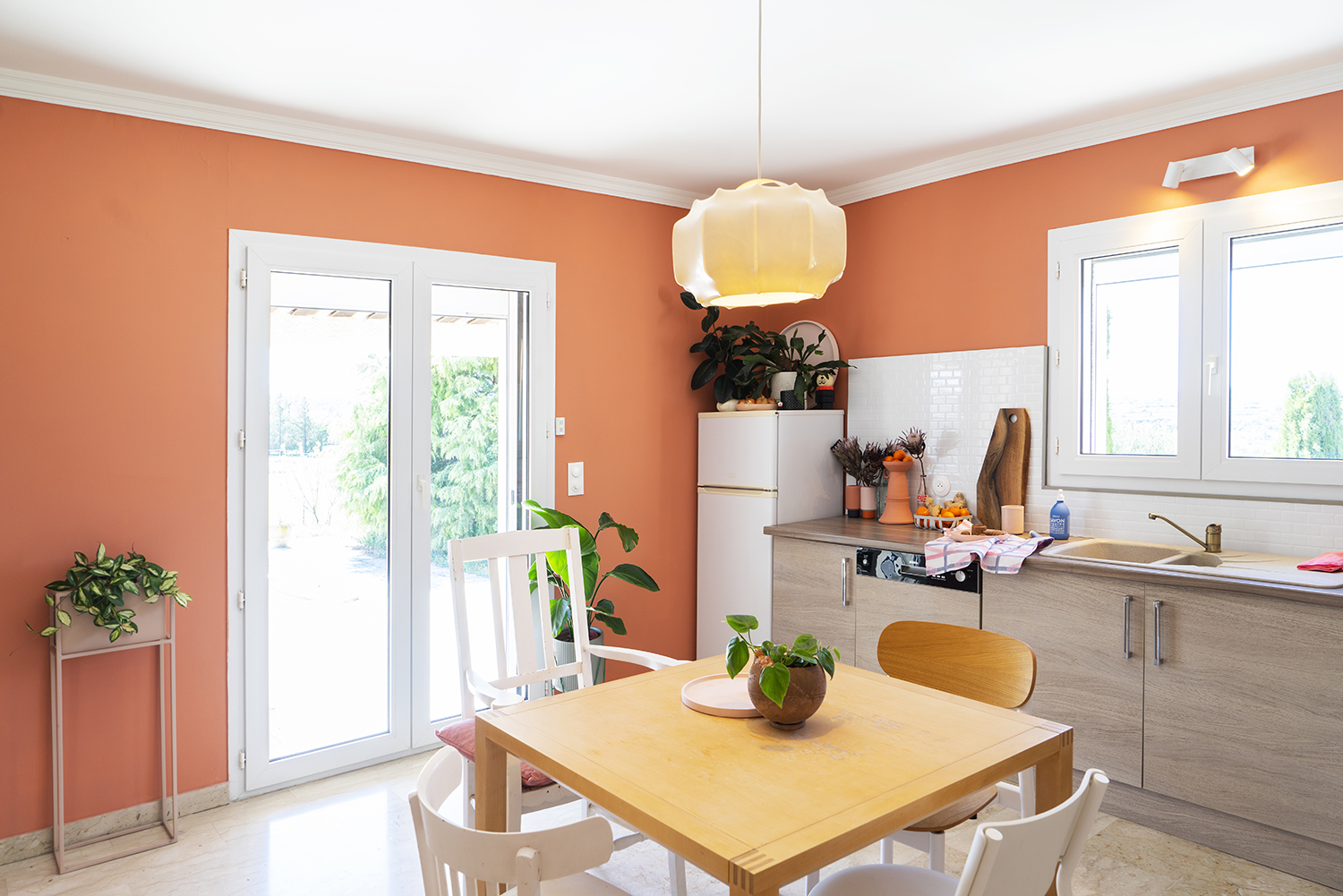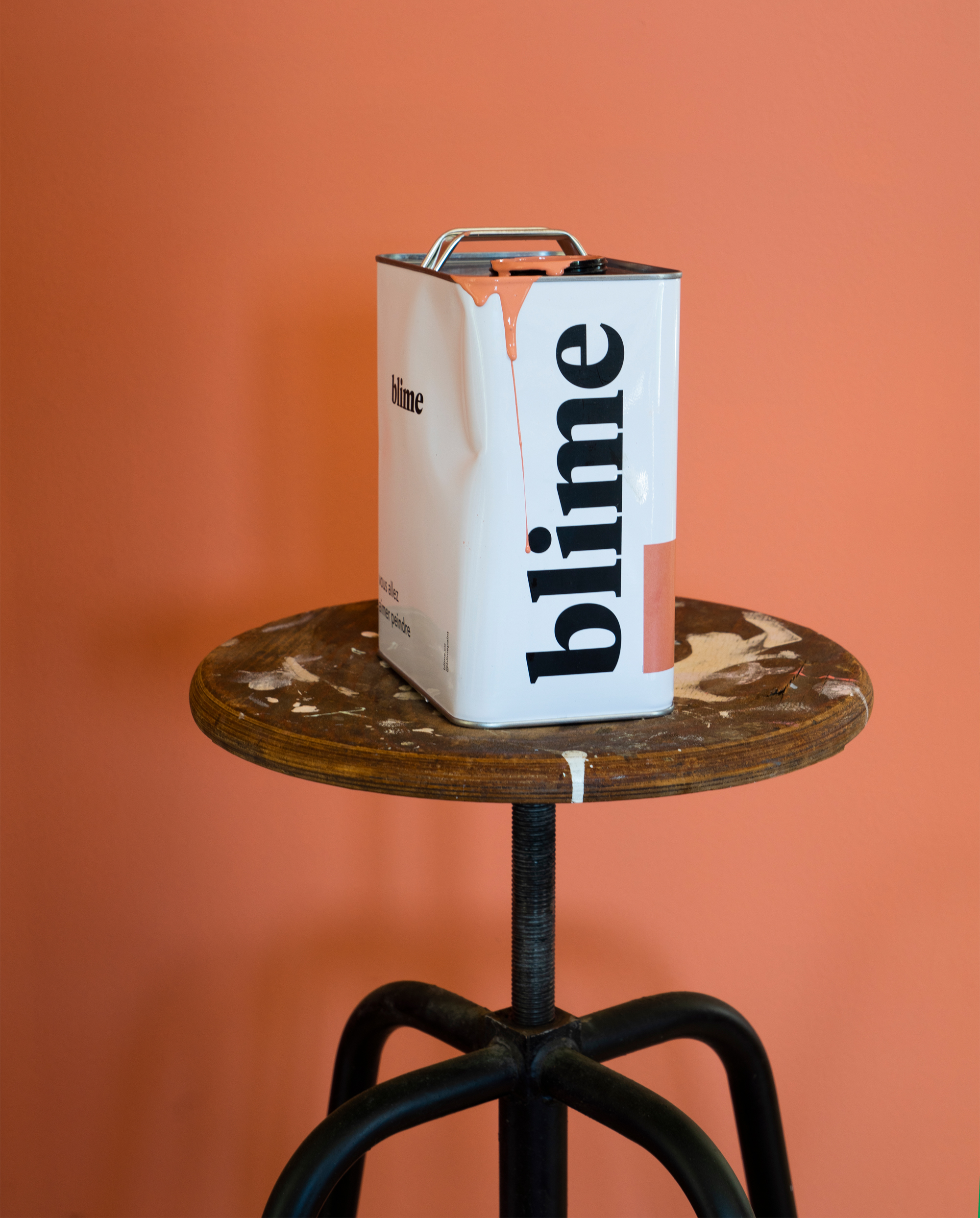 The Blime paint was very pleasant to work with: it's easy to apply, doesn't drip and has really good coverage. However when I finished the first layer I didn't like the result at all: it was SO orange and so dark. But once I applied the second layer it looked much better.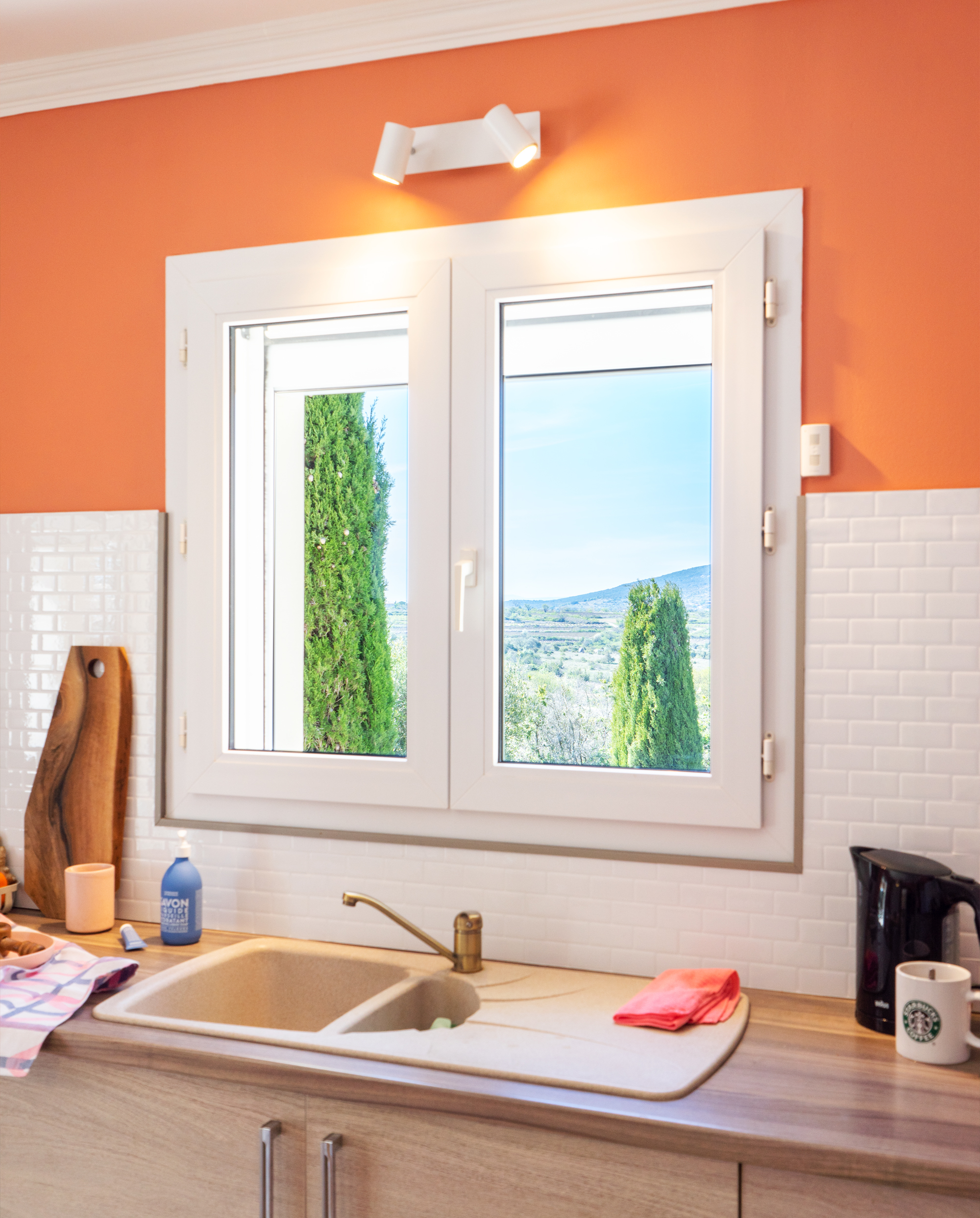 The past year I've been washing my hands even more than usual and this new Compagnie de Provence Algue Velours liquid soap that just came out is delicious! It combines botanical oils from Provence with «felt-alga» seaweed that is hand harvested from the Mediterranean (not far from here actually in Thau). Between 95 and 98% of the ingredients of the Algue Velours line have a natural origin and the packaging are glass and/or recycled plastic. The Yuka score are excellent too (93/100 and 100/100). We have been using liquid soap from Compagnie de Provence for many years and it's such a treat. These new products have a subtle perfume: difficult to describe but it smells fresh and Mediterranean.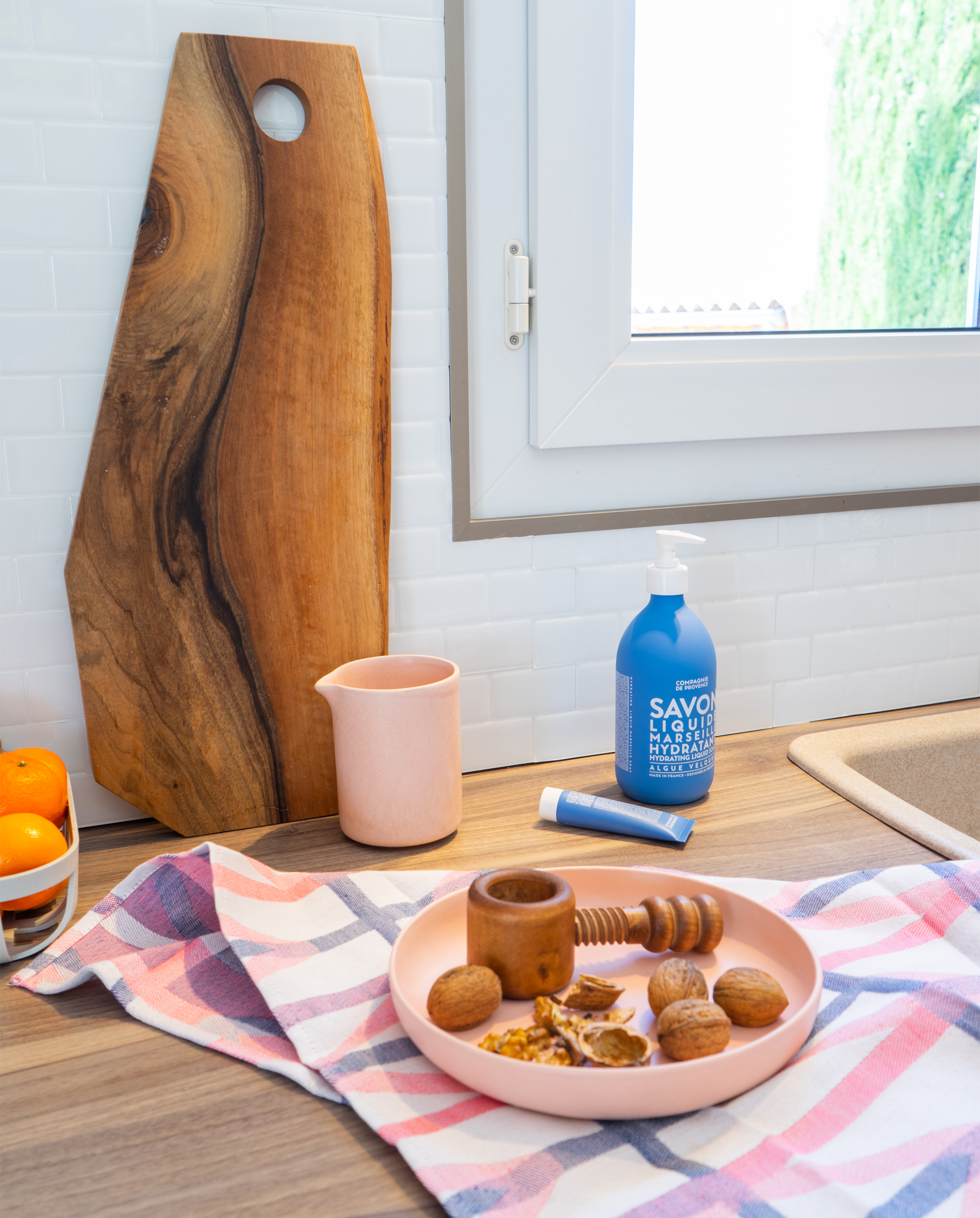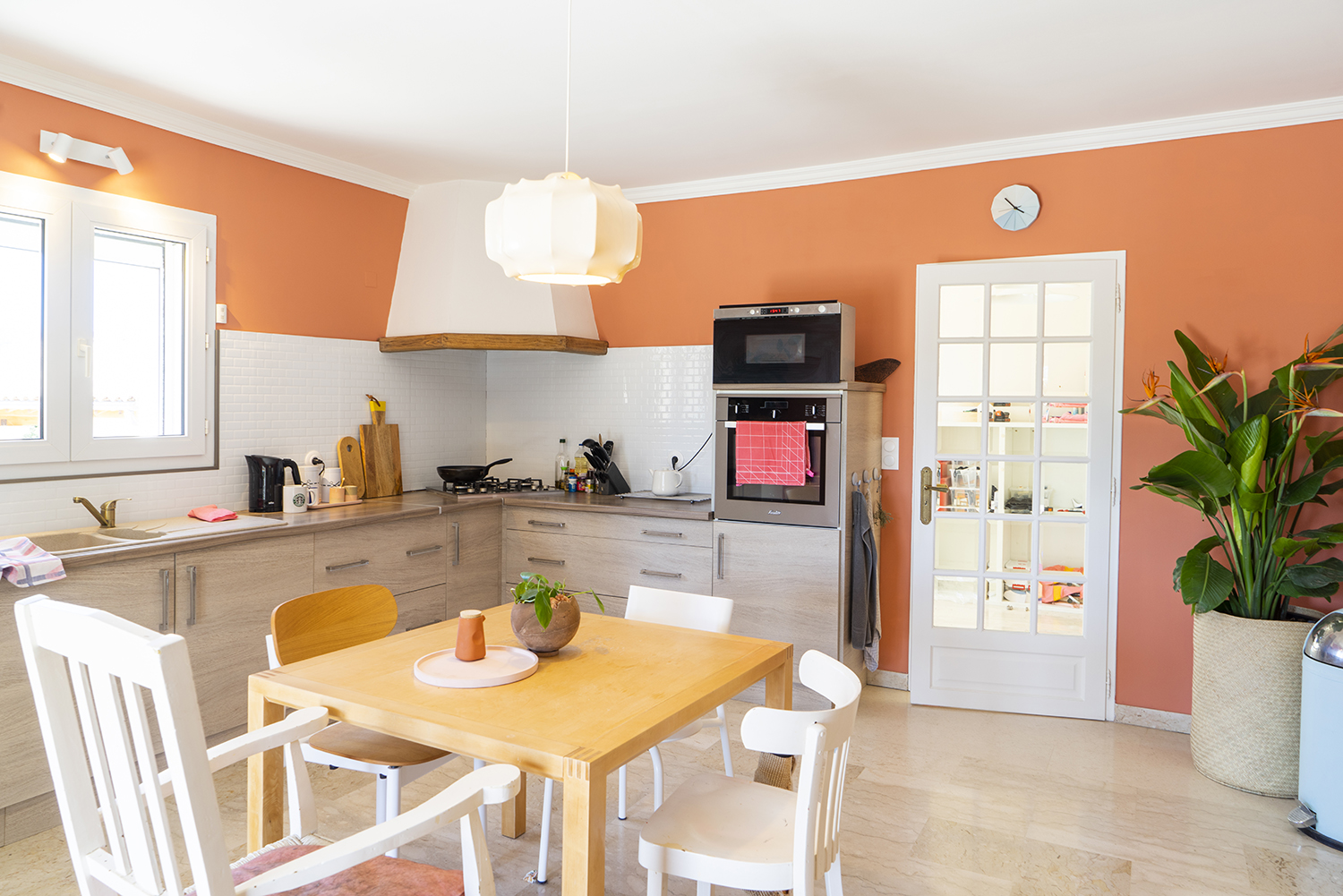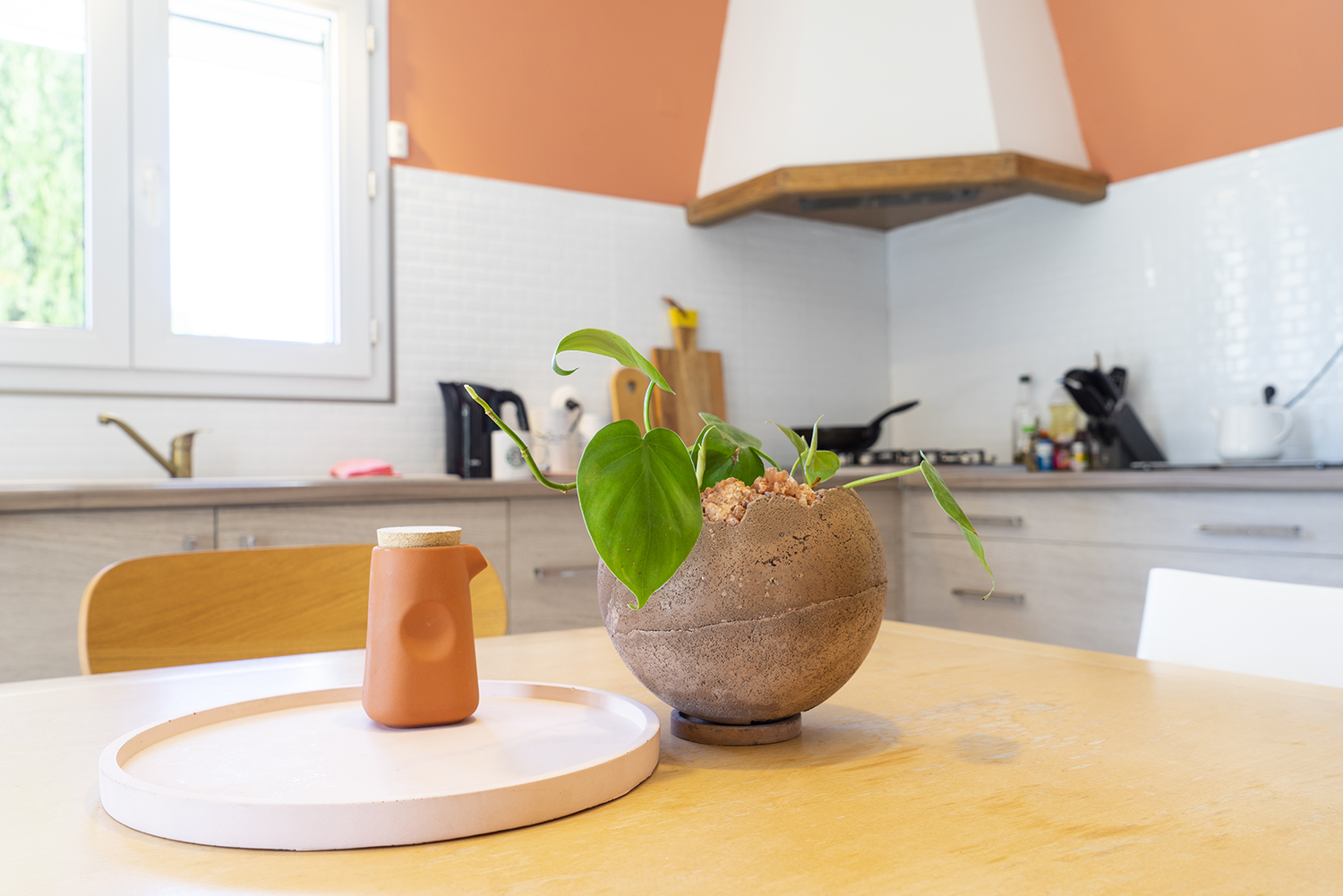 Clearly the kickboy needs a different color now: the blue/mint looks awful 😀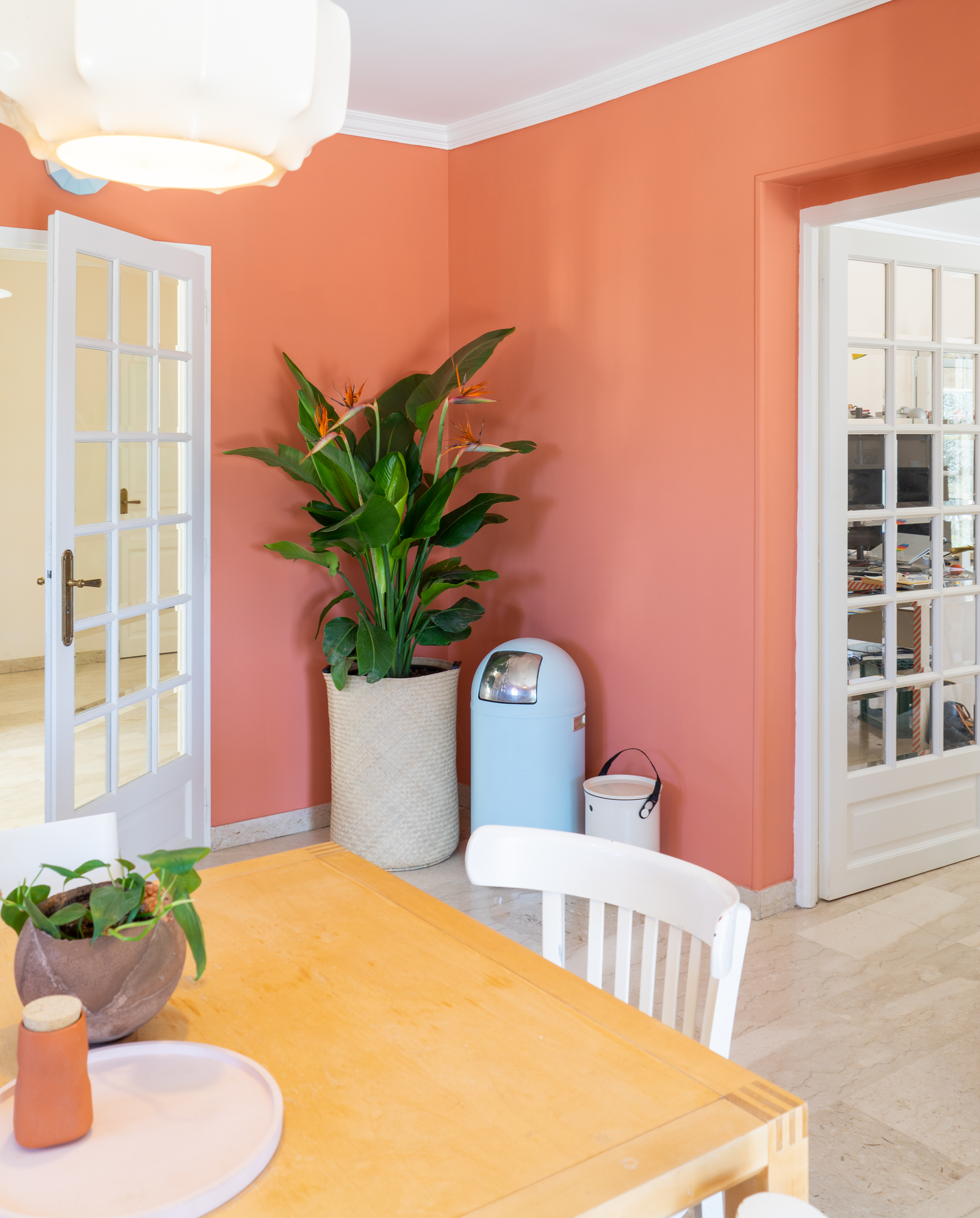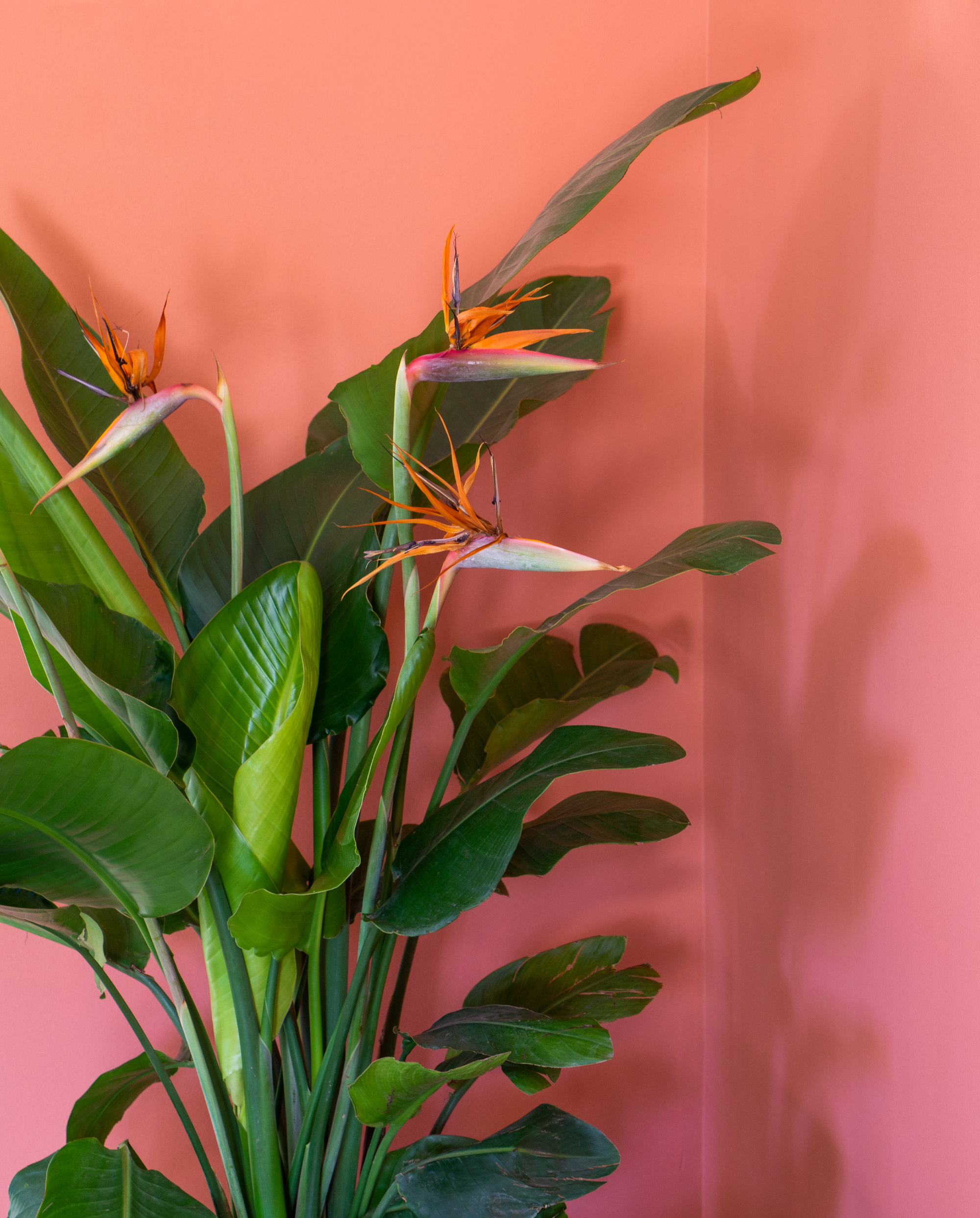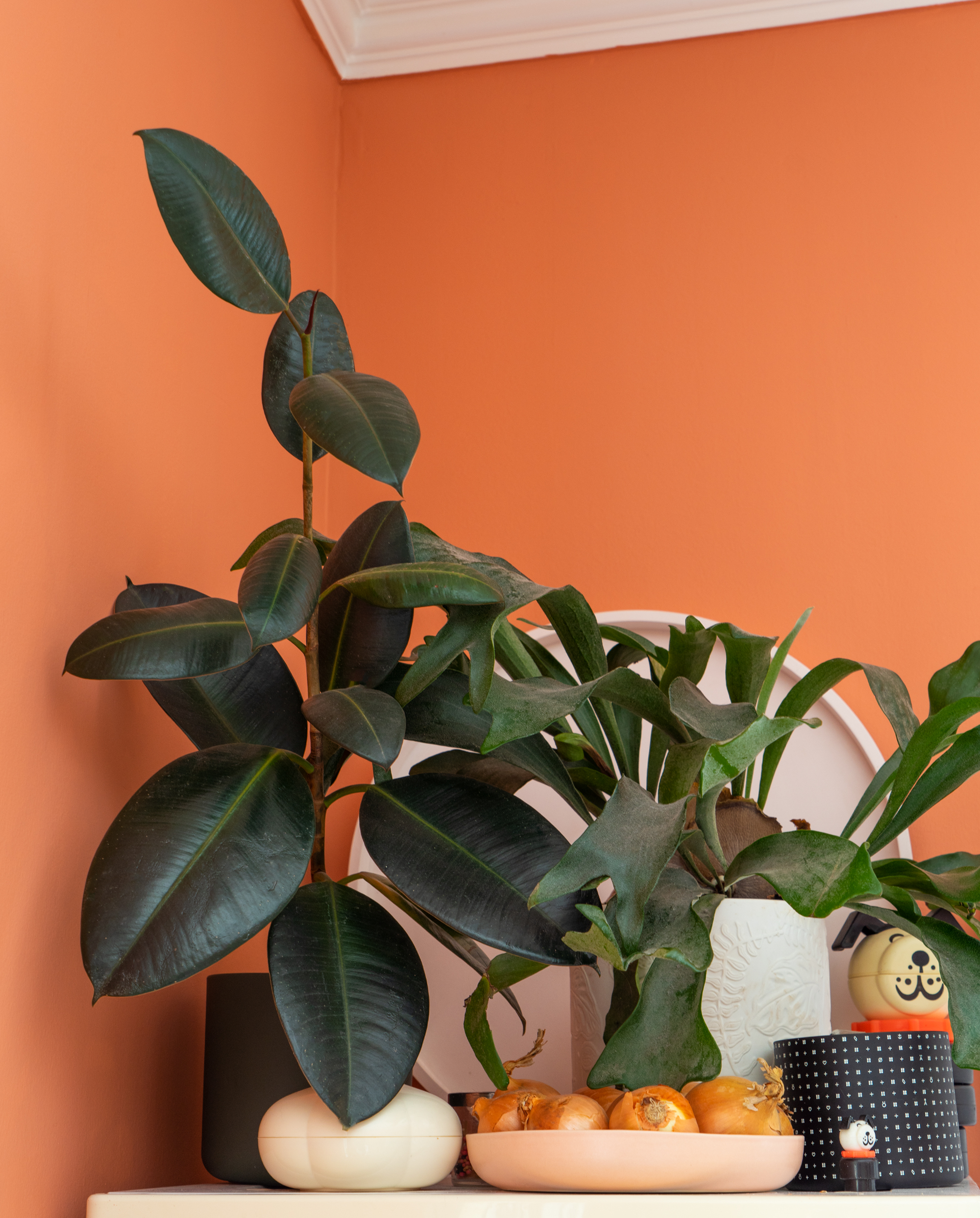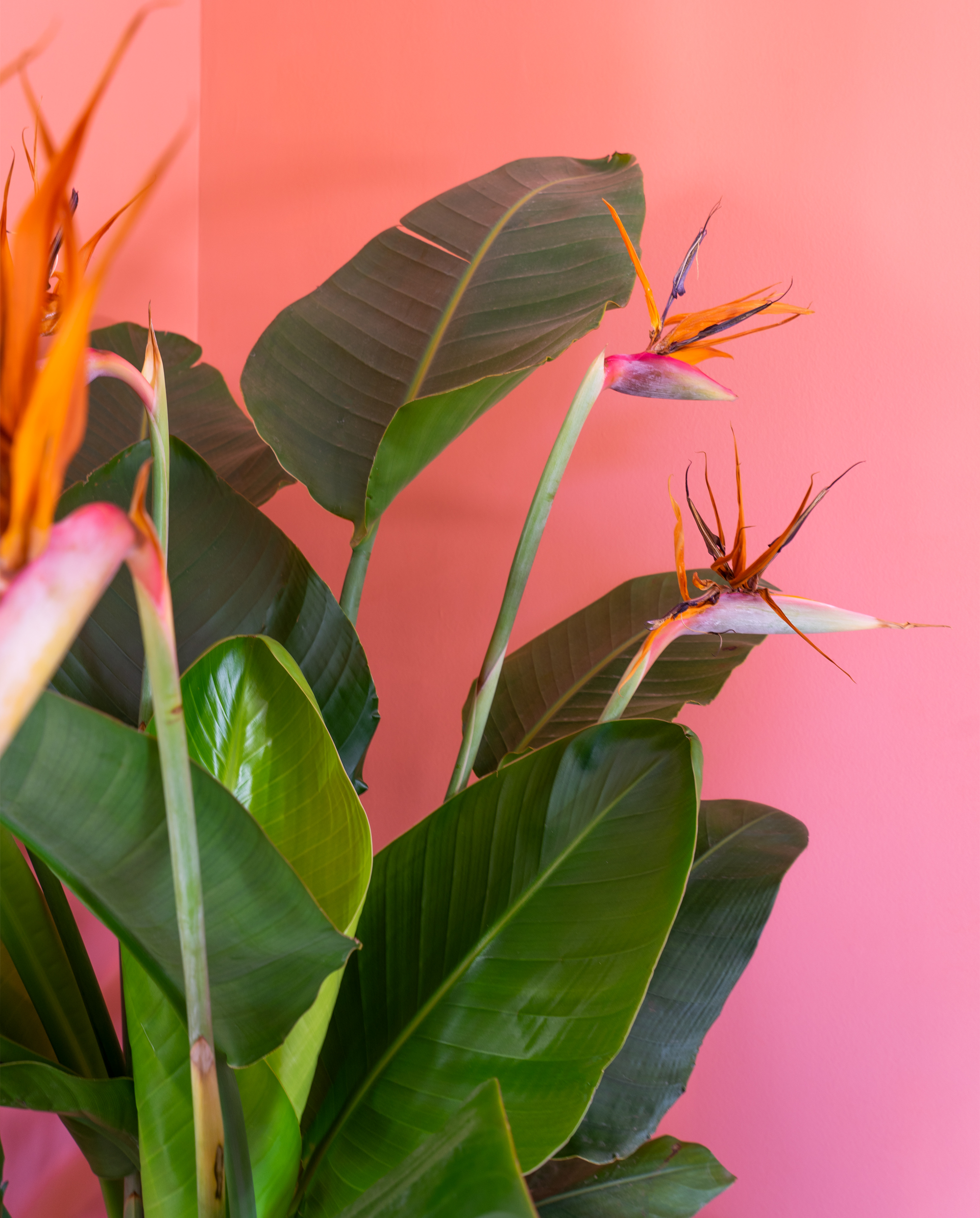 And funny detail: the new wall colors perfect match with the Plant Tribe book! I didn't even think of it, until Igor made me aware of it 🙂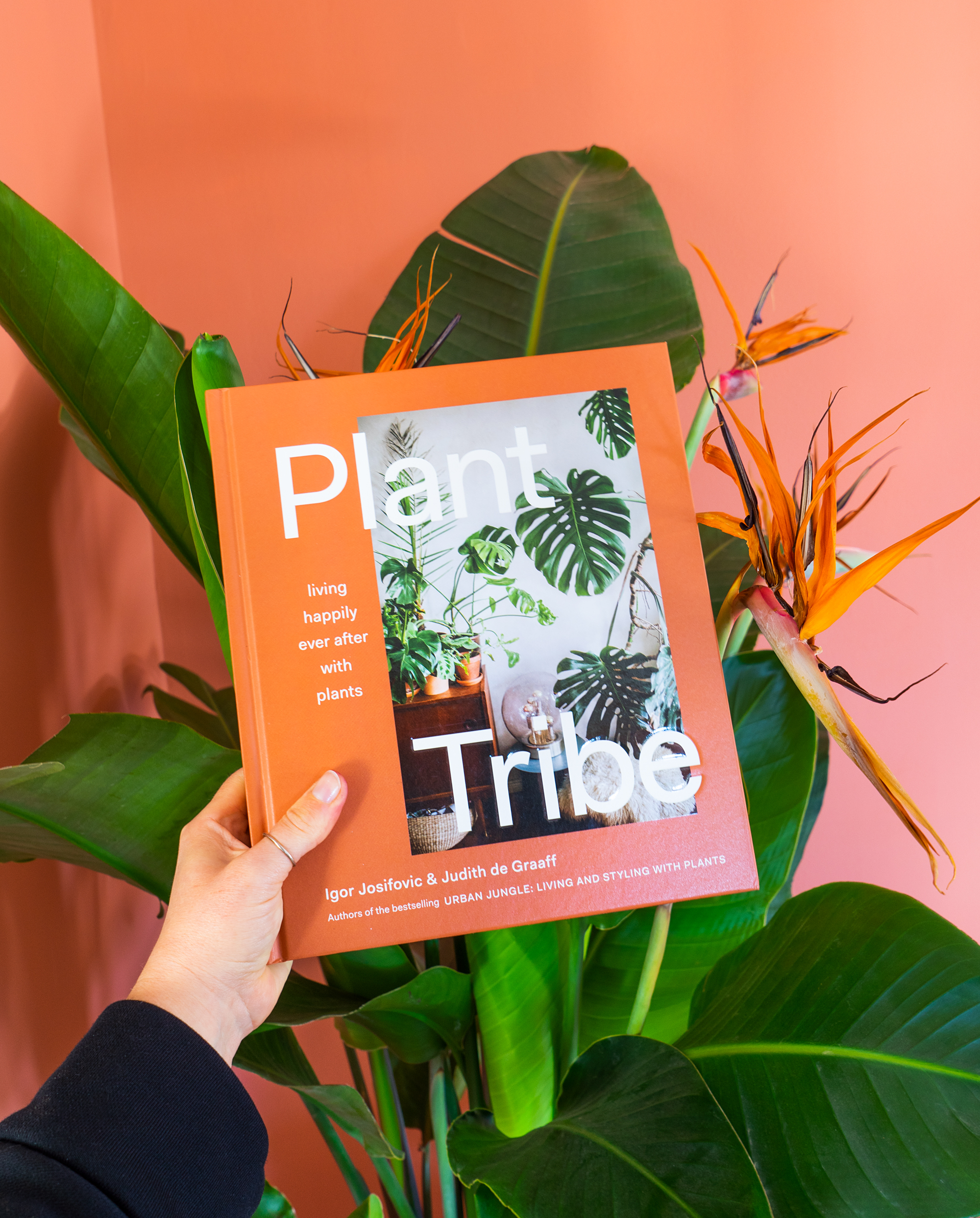 And curious to see what the kitchen looked like before? Check out the previous blogpost here!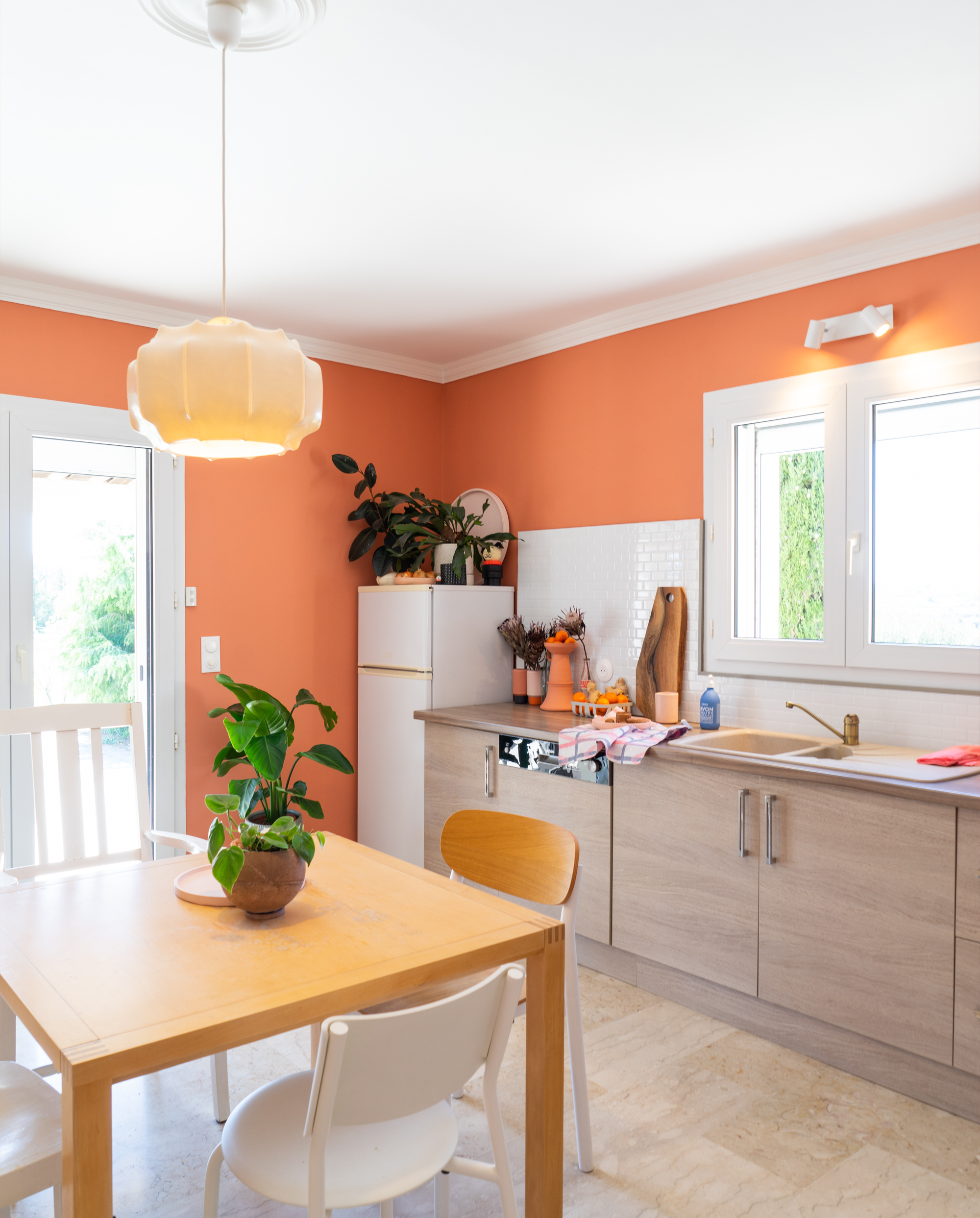 This blogpost was created in collaboration with Blime Paint. I received the Compagnie de Provence products as a PR gift, it's a brand we have been using ourselves for many years, that I truly enjoy. As always all photos, opinions and words are my own. Thank you for supporting the brands that keep JOELIX.com going!