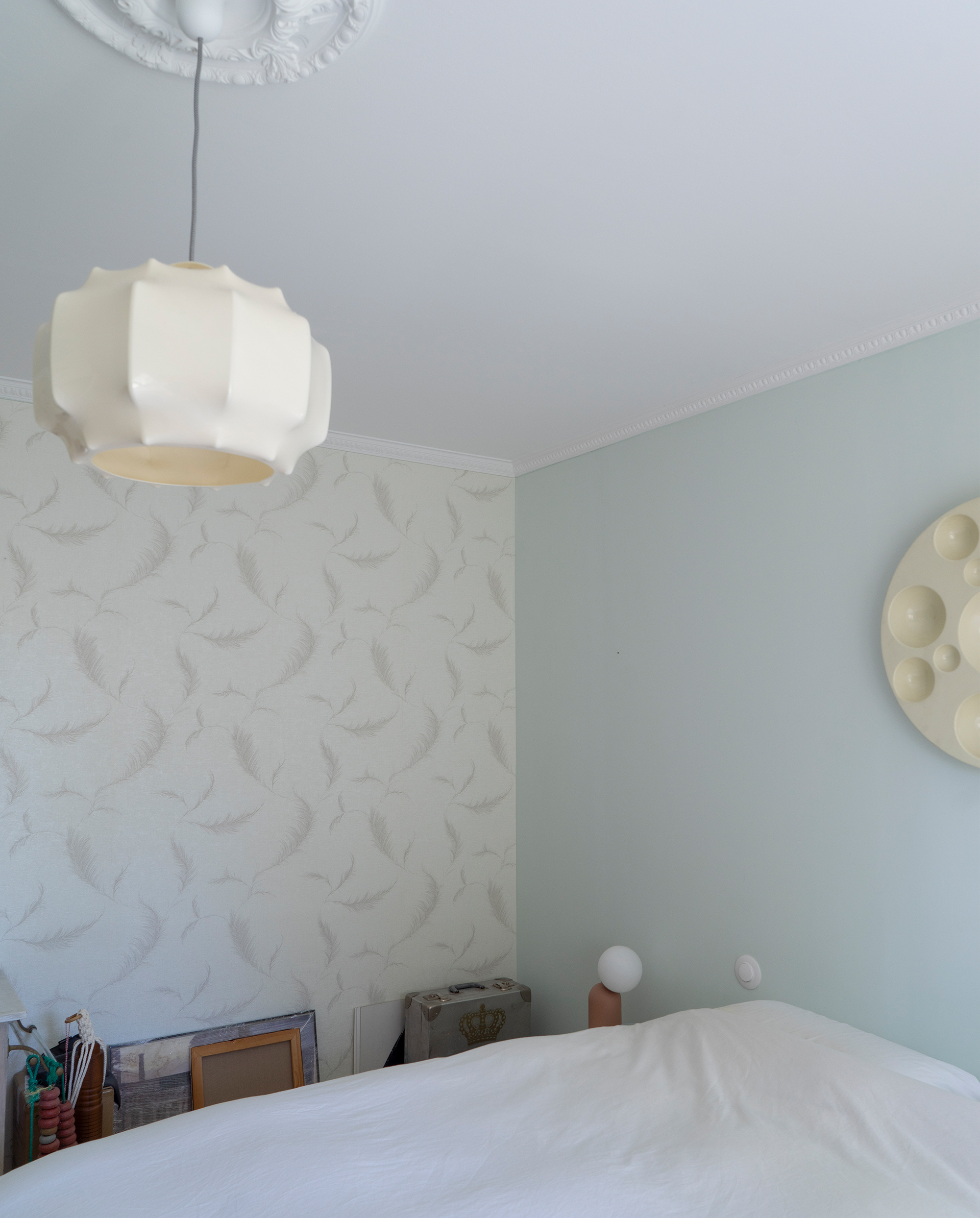 Two rooms in the new home were "high priority" on the wall-color list: the kitchen, which you may have seen yesterday, as well as our bedroom. Most of the important rooms, like the kitchen, home office and living room are on the sunny side of the house, and are bright and get a lot of light. However, our bedroom, which is much darker and only has one smaller window. That's not a problem, because it's spacious (more than 16.5 m2!) but the walls were painted blue-grey-mint-ish. I don't know how to name that color, but the North-Eastern daylight only made it more dull and dark. Oh and one wall had this very old-fashioned structured wallpaper with feathers and glitters, that you can see here from up close: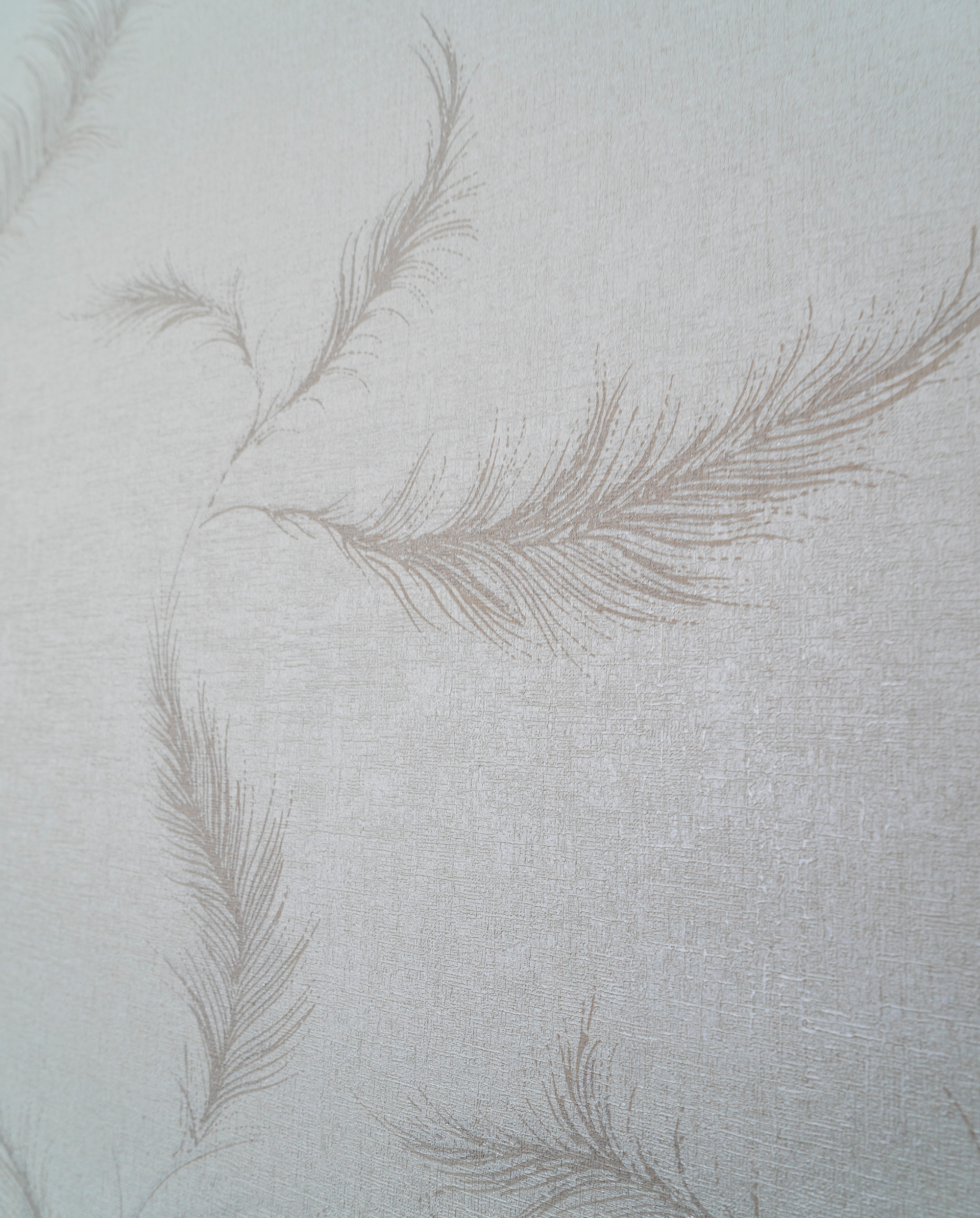 When thinking of a color for this side of the house, and in particular our bedroom: I wanted it to be sunny and cozy. I ordered 4 samples from Blime: summer cream – light down – honey moon – new day. I hesitated a little bit when I received the Blime paint stickers as light down was a bit more mustard/green-ish than I had hoped. As a test, I stuck the kitchen samples on the bedroom wall and I quite liked love powder! A bit of a skin/clay color. Quite sensual for the bedroom. I also liked summer cream, but it looked a bit pale. But once I hung our vintage "moon" above our bed, it was obvious that summer cream was THE ONE.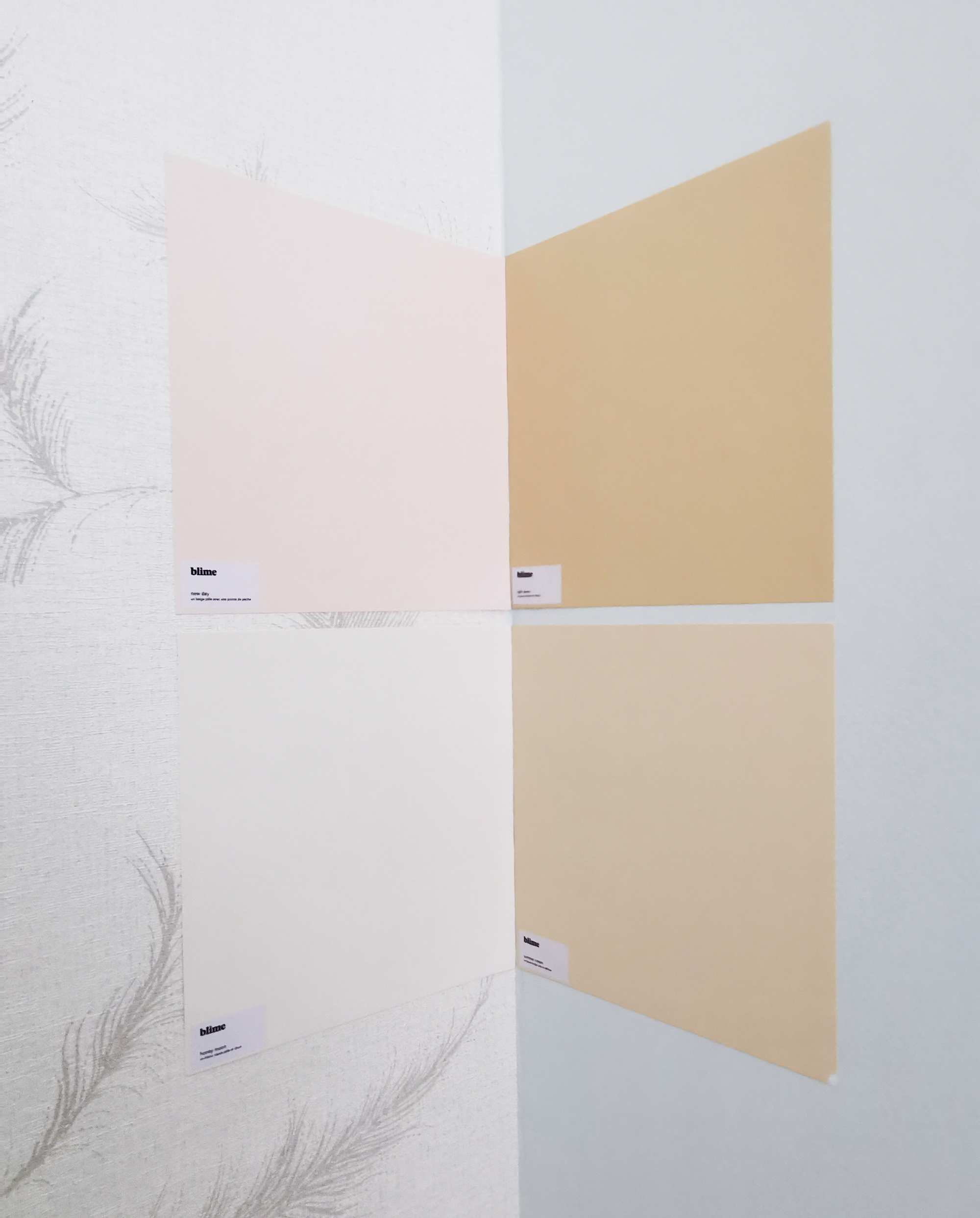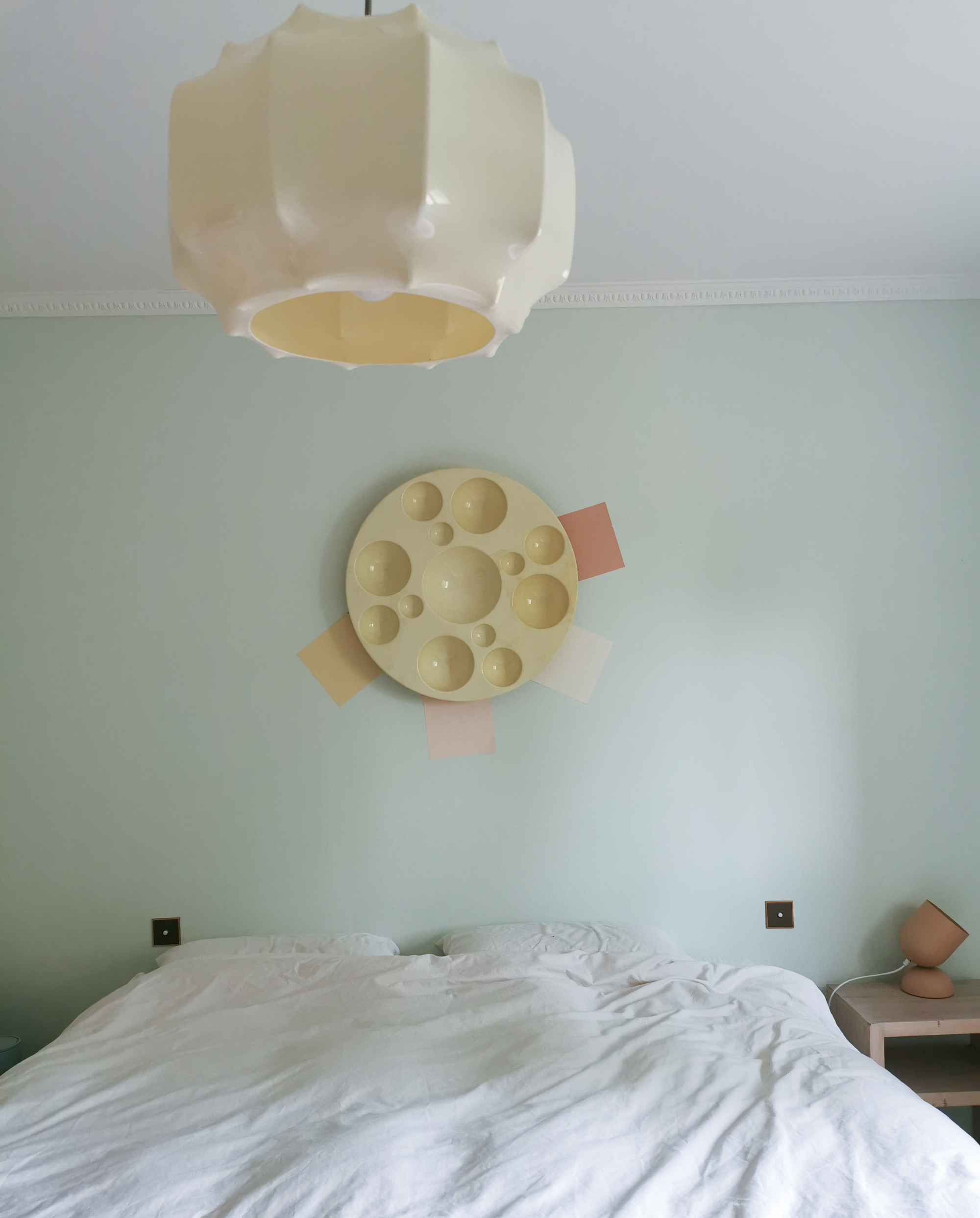 When I shared my choice process on Instagram Stories, my friend Ilaria immediately said it would look like a Post-it note! Quite hilarious 😉 I was more going for a pale yellow Toniton look, as seen here. And it turned out to be more Toniton than sticky note, to me at least. Have a look: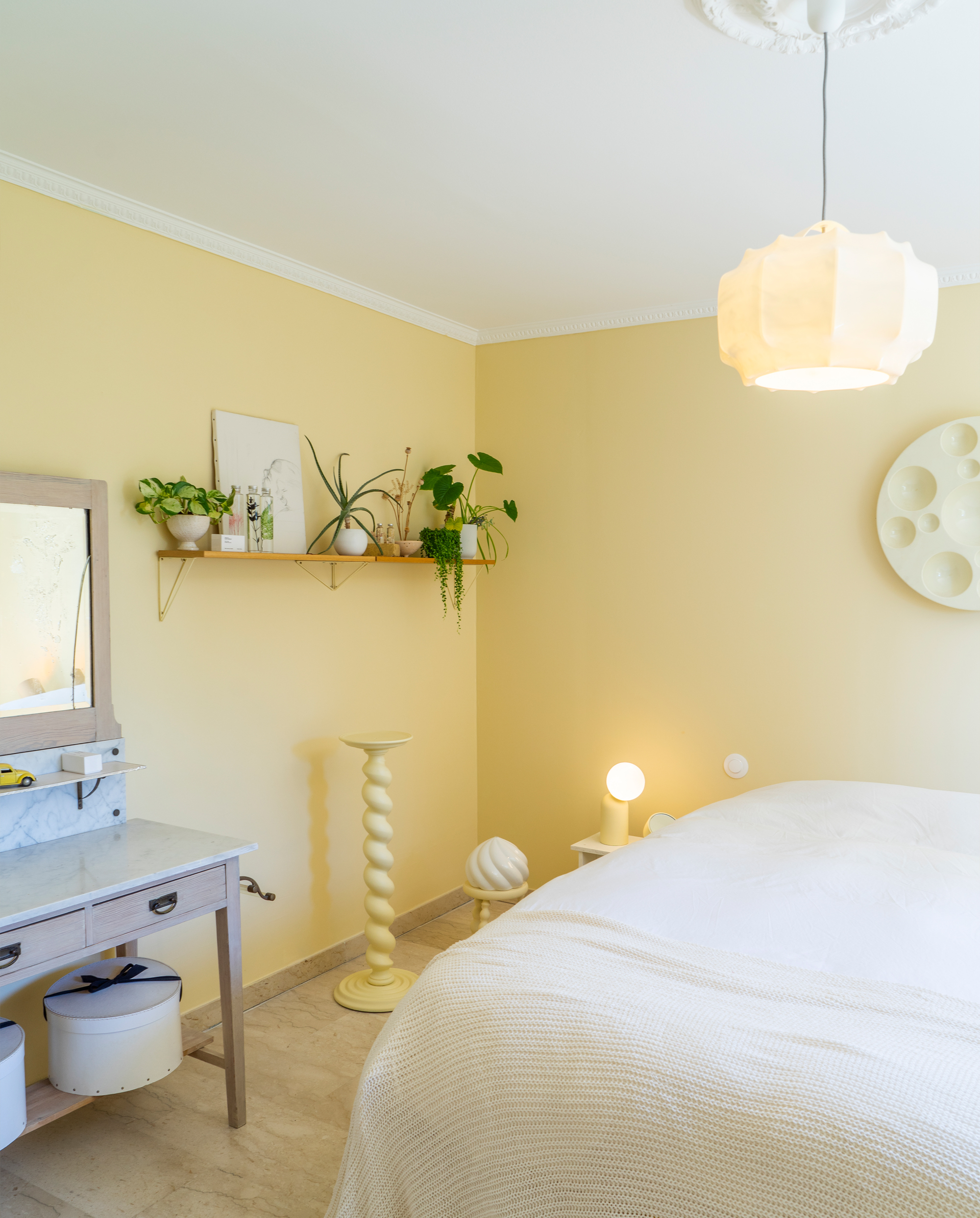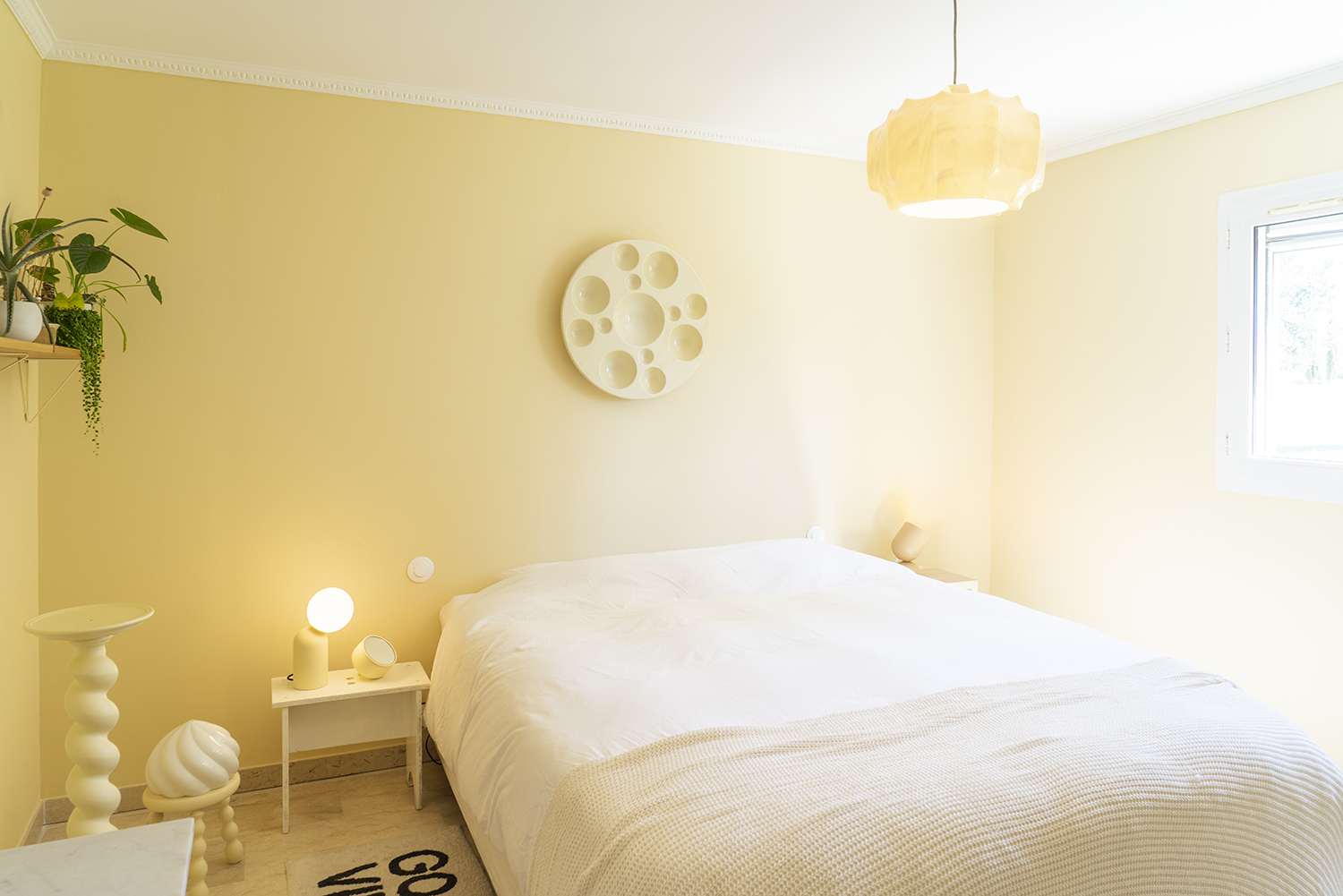 Creamy summer cream by Blime. Don't you love these jerrycans? By the way did you know you can send them your empty paint jerrycans, and they will recycle them with a local partner?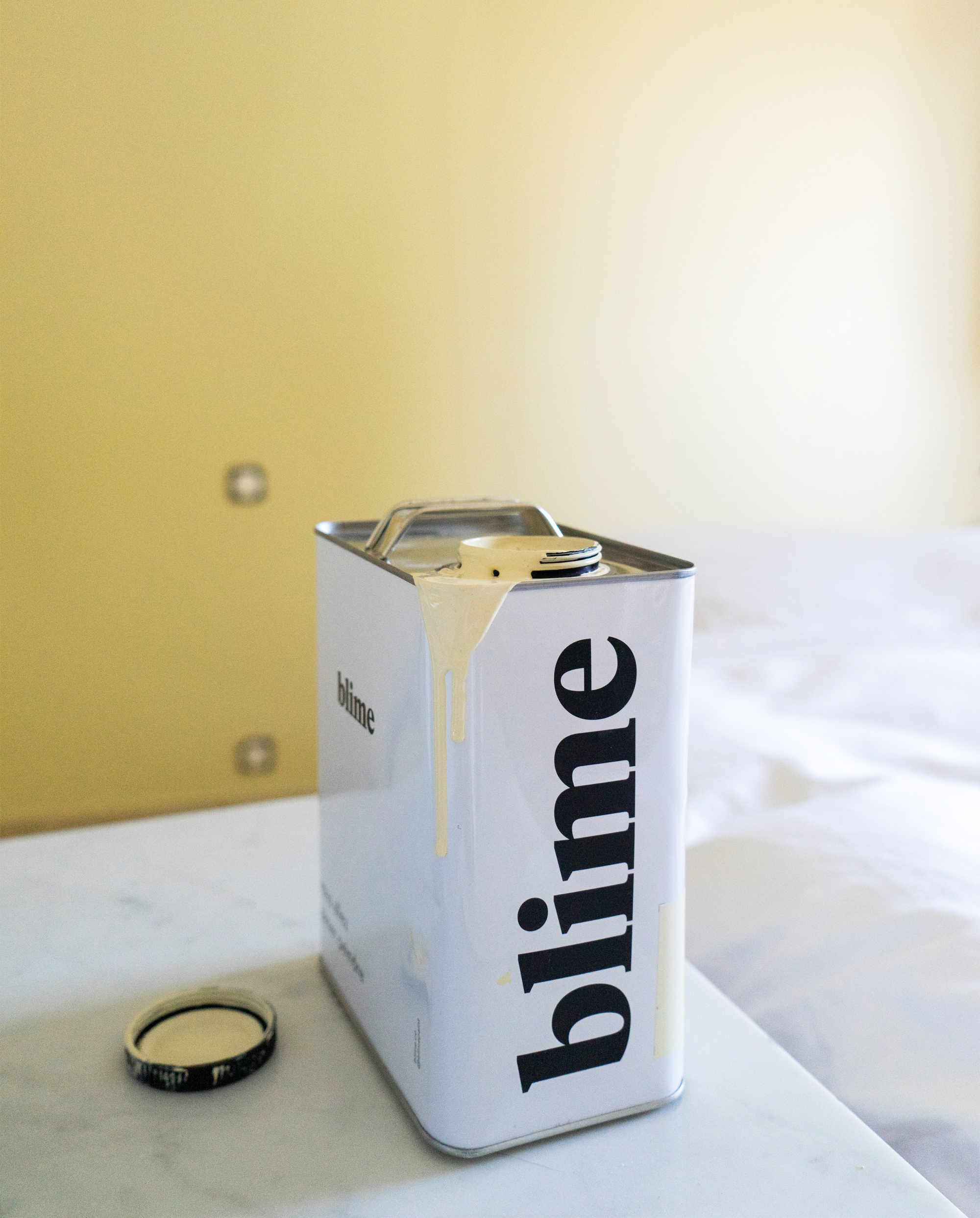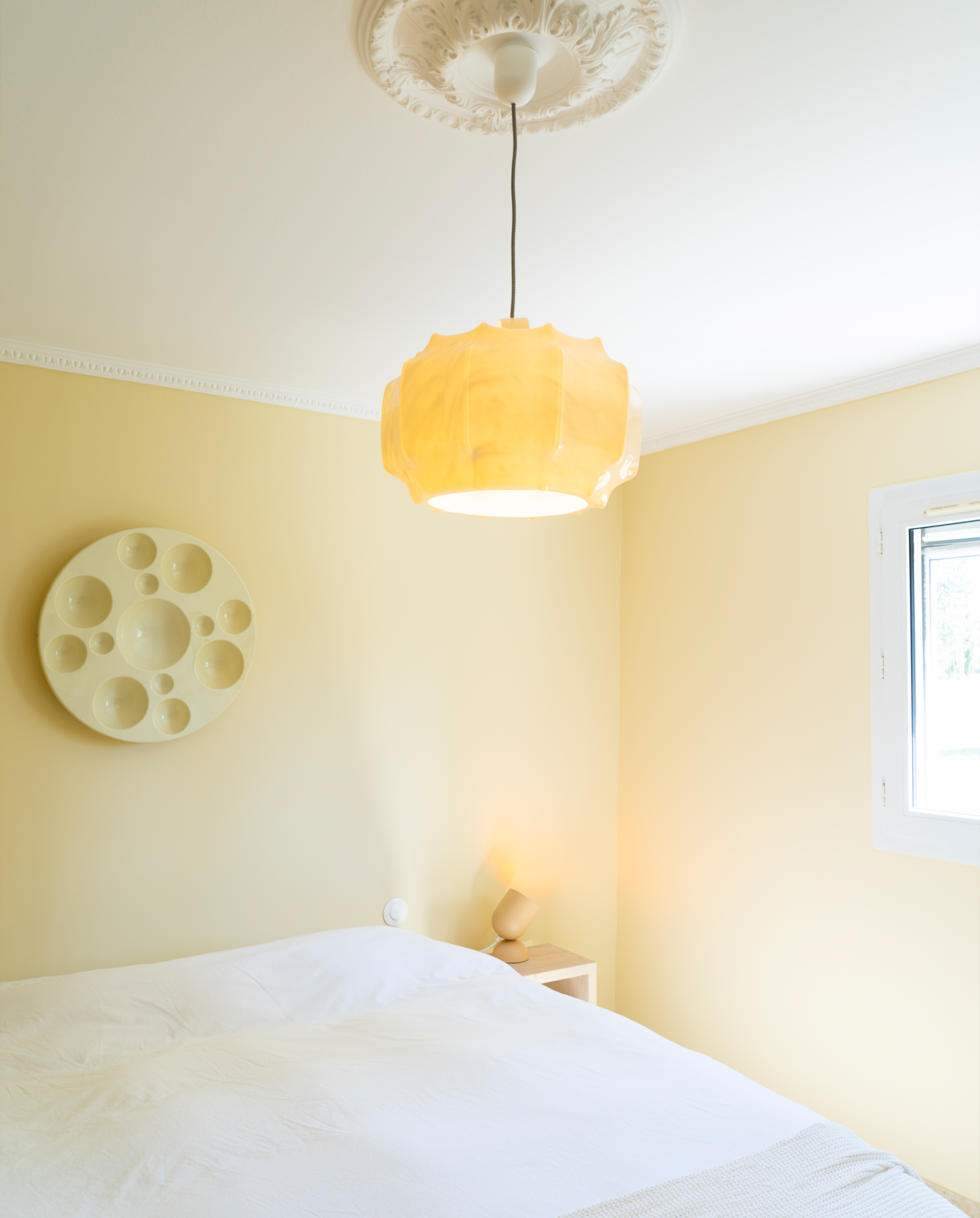 Another thing that I painted yellow are the Maze Interior Pythagoras shelve brackets (not the oak shelves of course), that were sage green before. As they won't be touched all the time, I didn't mind painting them directly without any primer, it may get some chips when I take it off, but for now it looks all fine… and yellow 😉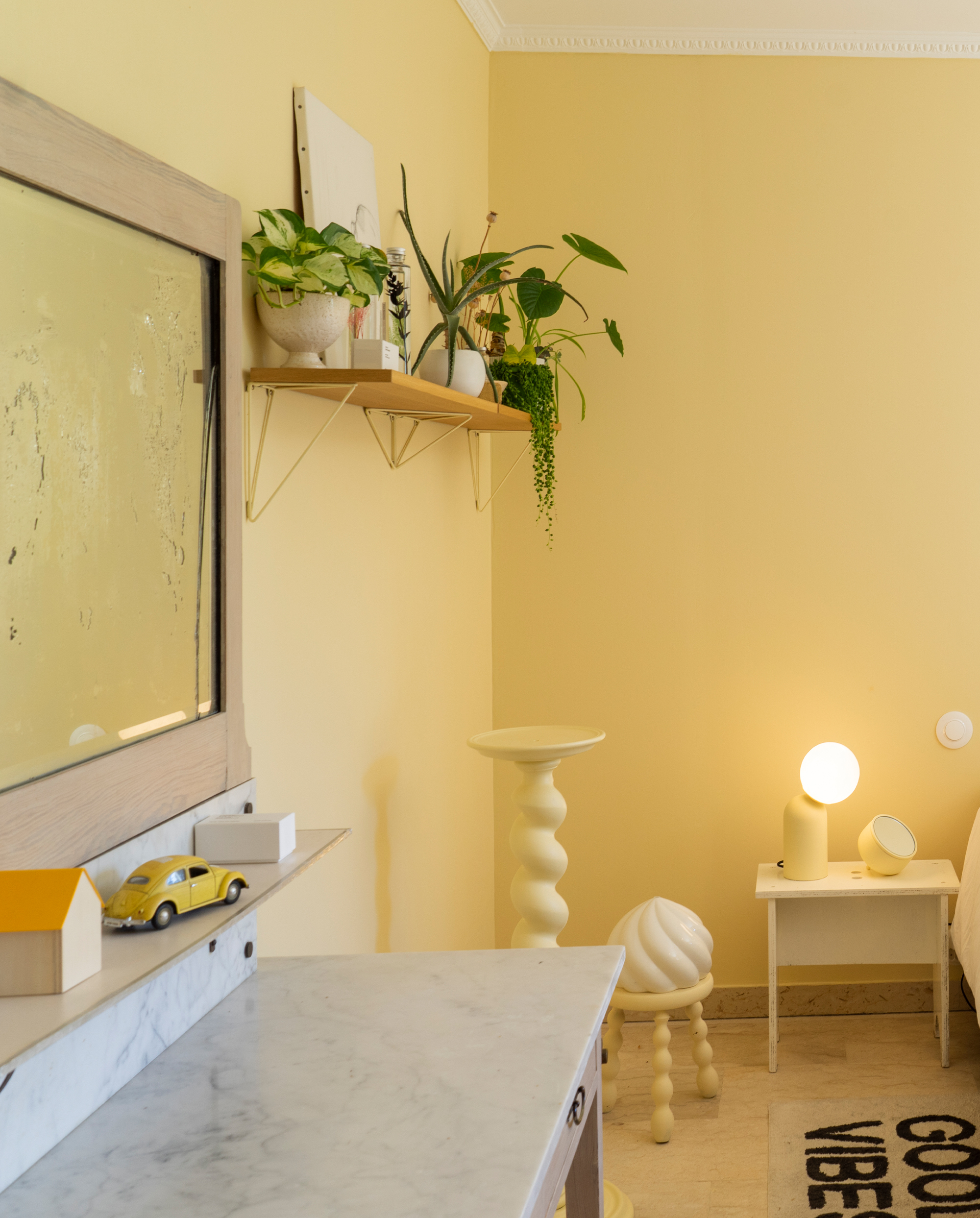 One of the simple tricks when painting walls in a specific color: paint a vase or some wall hooks, or something else in the same color. I did this with a little stool, the Made.com Vetro light and the Hartô Edmée jewel box. The yellow swirly thing already had a pale yellow shade: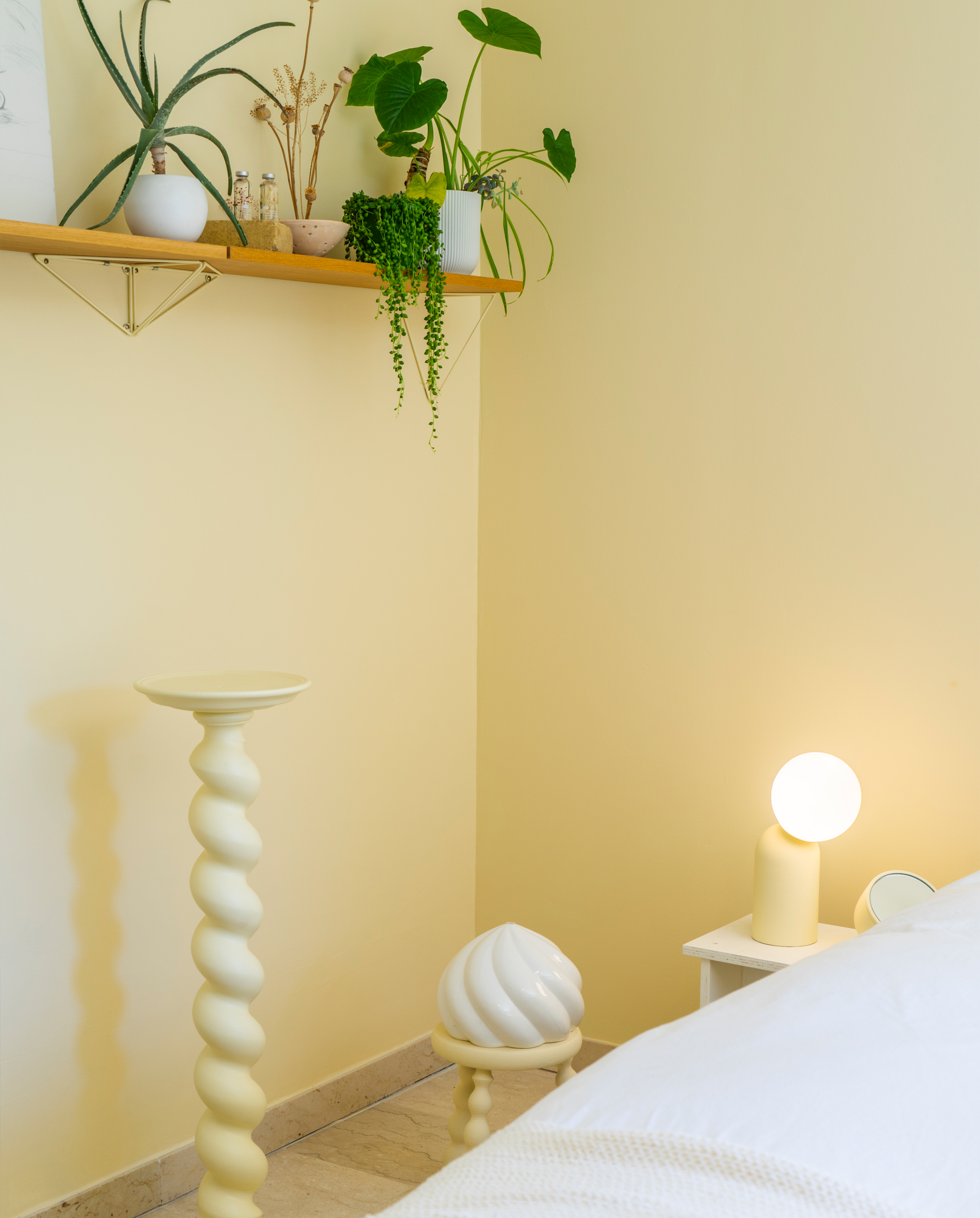 And the white swirl is actually a beautiful hanging plant pot from Angus & Celeste. Those objects have absolutely no function, other than making me smile when I wake up 😉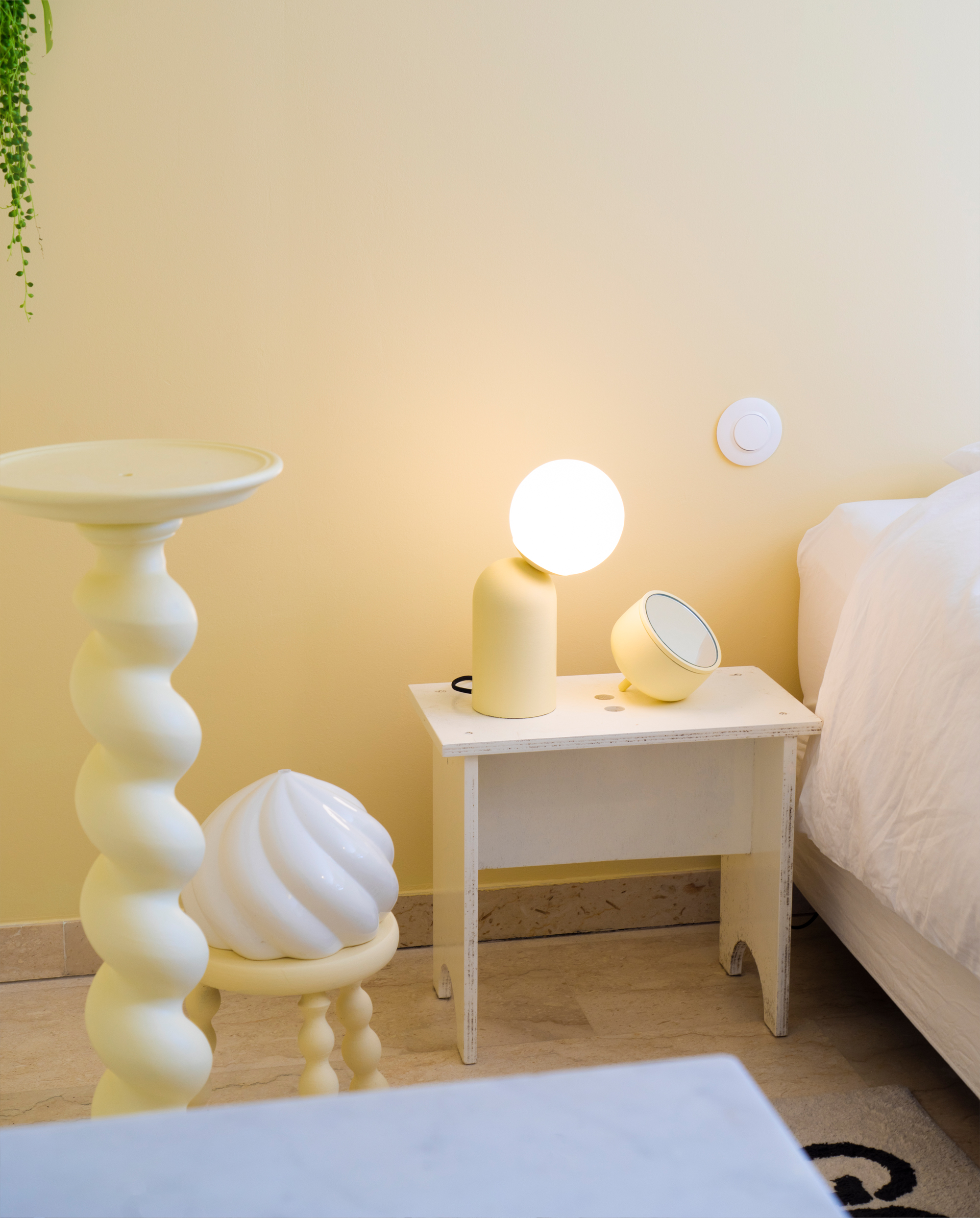 What do you think? Are you Team Sticky note or Team Summer Cream Dream?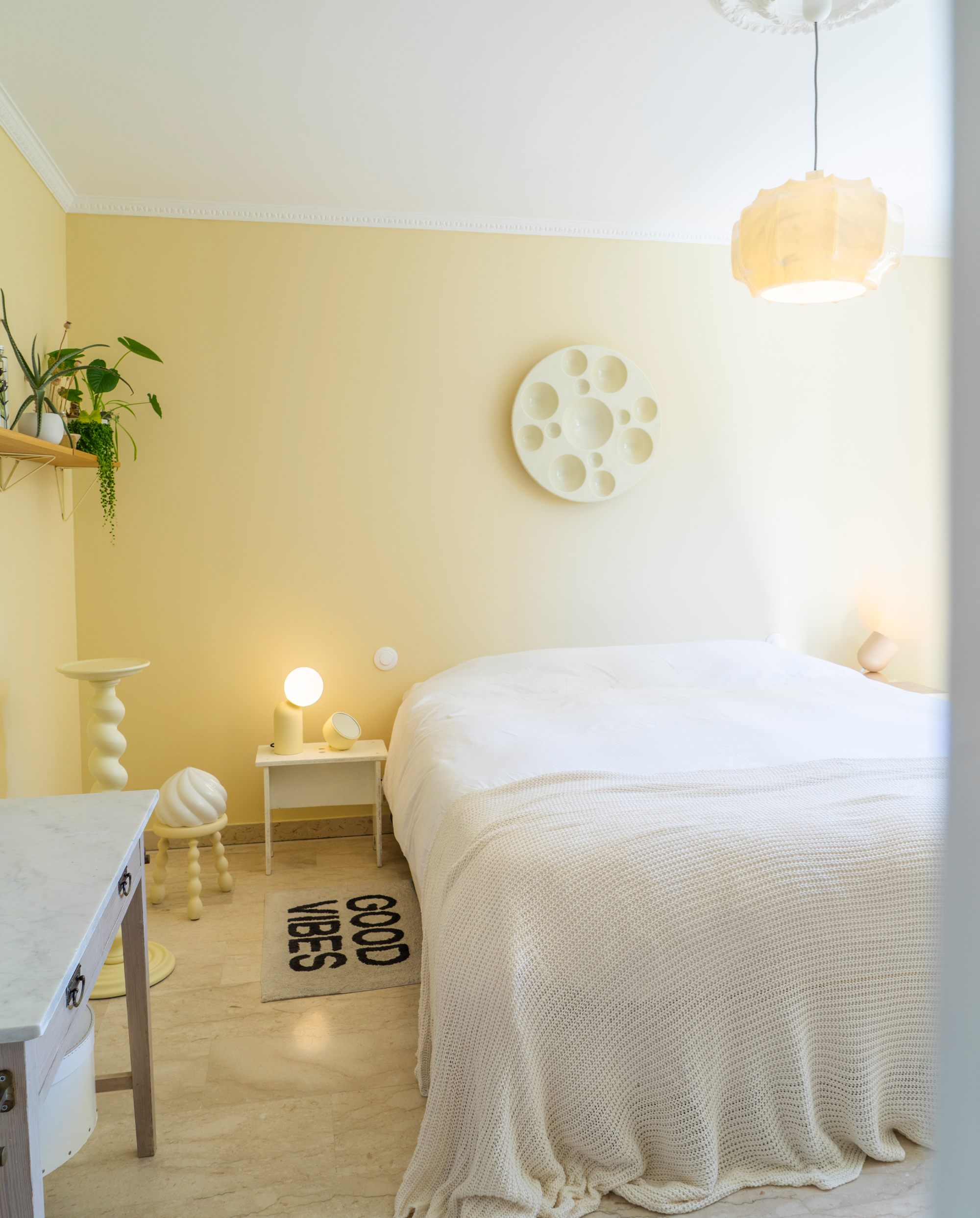 This blogpost was created in collaboration with Blime Paint. As always all photos, opinions and words are my own. Thank you for supporting the brands that keep JOELIX.com going!