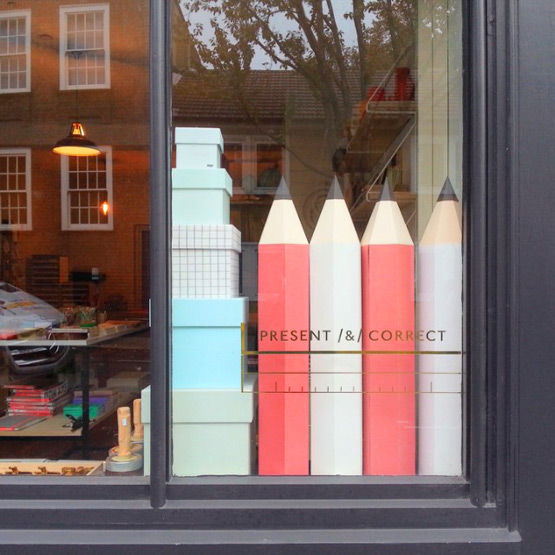 Since like forever I had been wanting to visit the brick and mortar store of Present and Correct in London. Their online presence is so so good, clever, hilarious and witty. If you love checkboxes and beautiful forms, their website is heaven. Plus who has ever enough notebooks, pencils or vintage office supplies? My job is rather digital, but it's my not-so-secret pleasure that I love having all kinds of scissors, pencil sharpeners, rulers, staplers around to shape my offline ideas.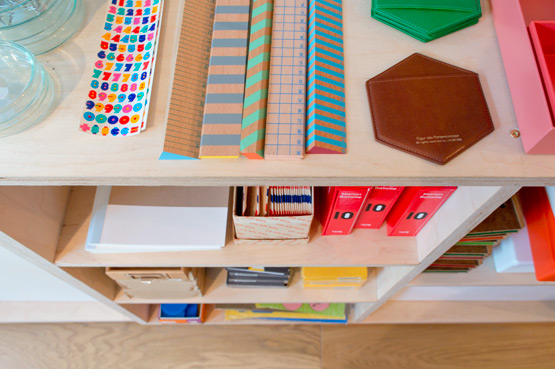 Little did I know that the Present & Correct shop is stationary heaven, but it was torture to choose something to bring home! So many vintage notebooks, postcards, pens, staplers, erasers, brushes, paperclips, organising tools, envelopes, planners, calendars, tape dispensers… What would you choose?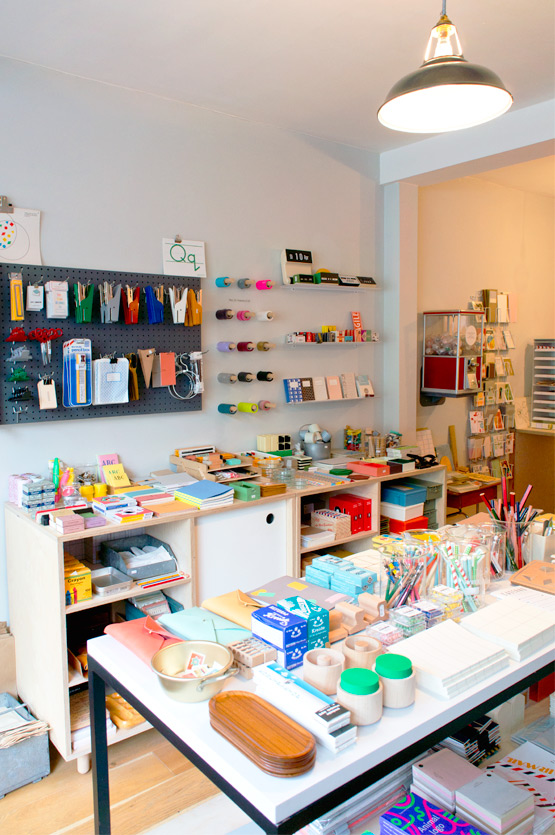 Look at those pink eraser brushes: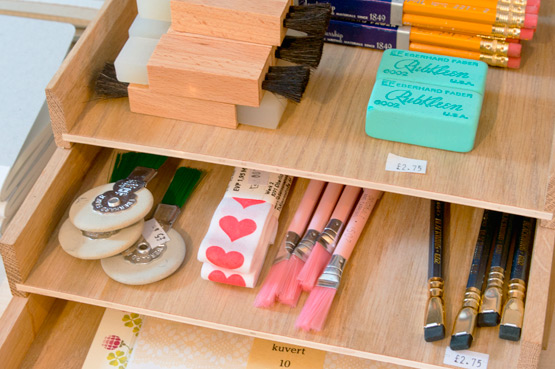 Gorgeous gold foil post cards and notebooks with lines or grids and more…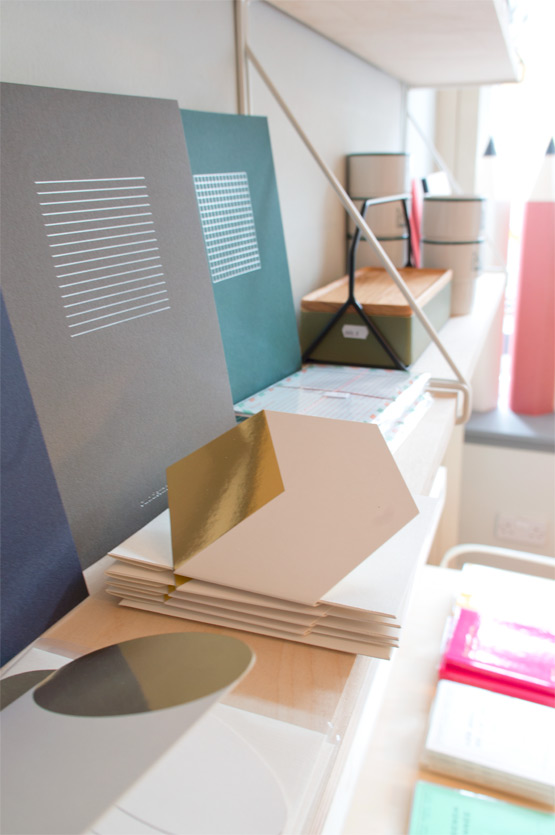 pencils and more notebooks with block grids: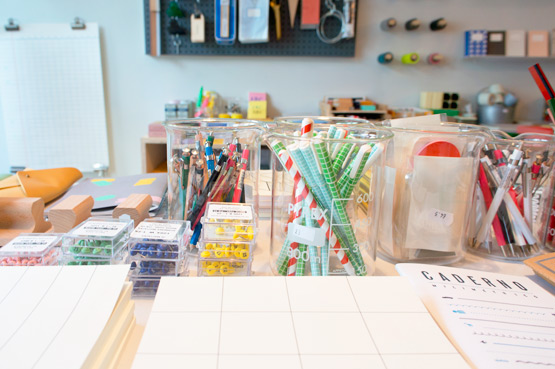 mini notebooks, washi tape, staples in vintage boxes: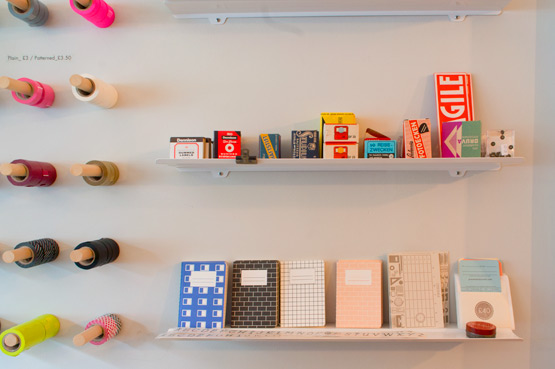 and more: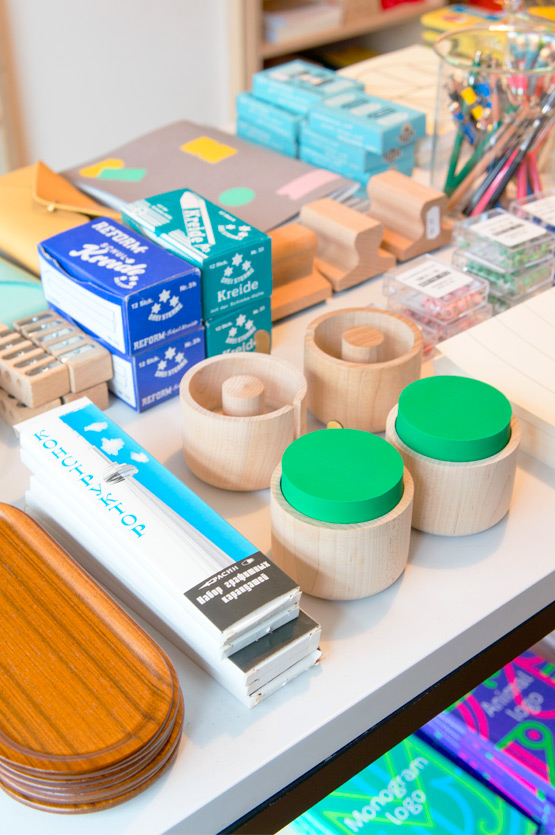 L'agenda de l'année: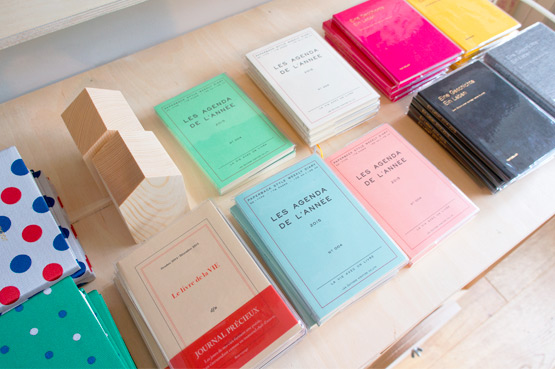 I totally forgot I need new glue! This green bottle looks great. I also wishlisted this vintage Super tube organiser and brought home a Present & Correct notebook.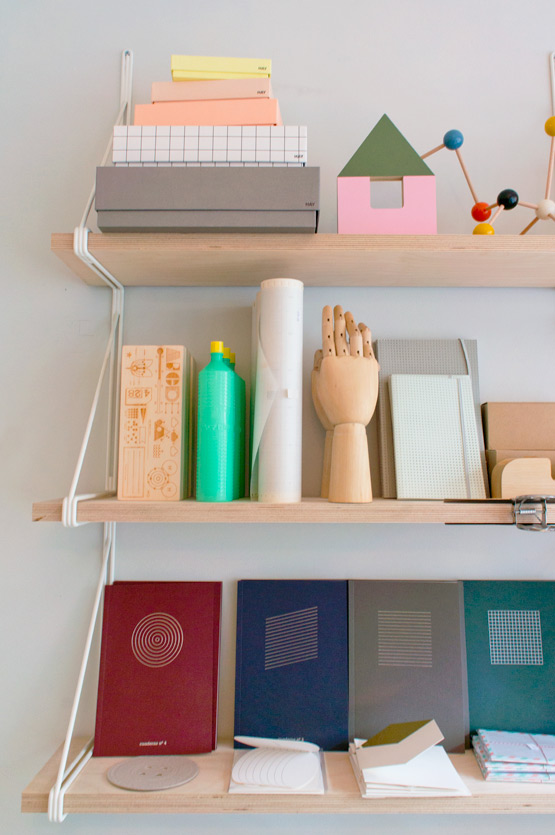 Present & Correct /// 23 Arlington Way /// London EC1R 1UY /// +44 20 7278 2460
Open tuesday to saturday 12 – 18:30 /// but of course you can shop ONLINE!