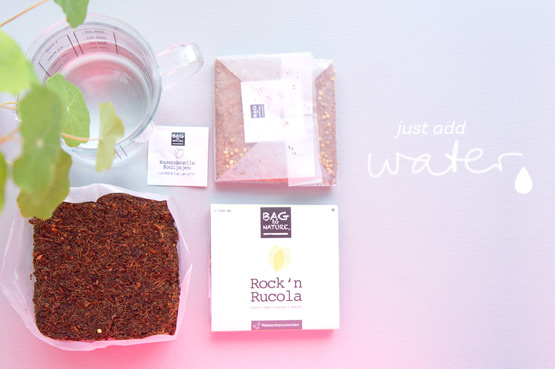 Secretly I hope the Winter King will forget about France and that we'll head straight from fall into spring. I can't wait to get my hards dirty and prepare a little vegetable garden and take my plants out of their winter storage into the greenhouse.
In 5 to 8 weeks I hope to harvest my first vegetables from the little Seed for Food bags that I won at Nu Interieur Ontwerp. I think their rucola has the best name ever: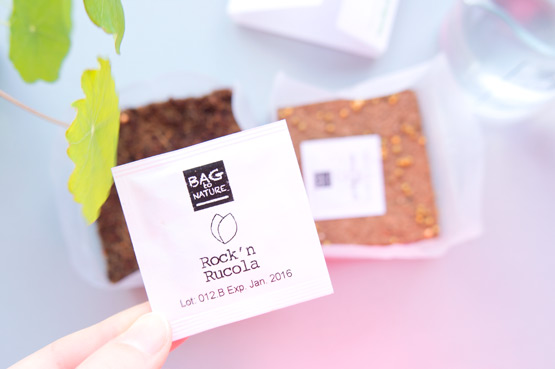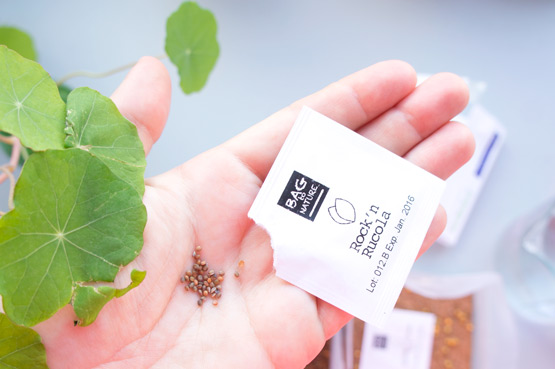 The eco friendly square bags are super convenient, you simply add some water to the bags, keep them on your window sill and wait…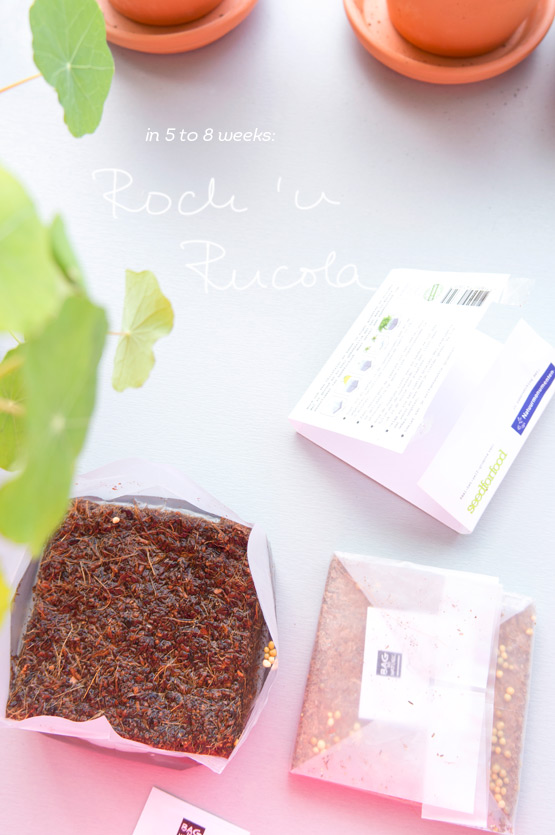 The other little bags contain lovely lettuce and rapid radish. Yummm! I remember I was so ridiculously proud of my radishes last year. Do you ever grow veggies or herbs in your kitchen?