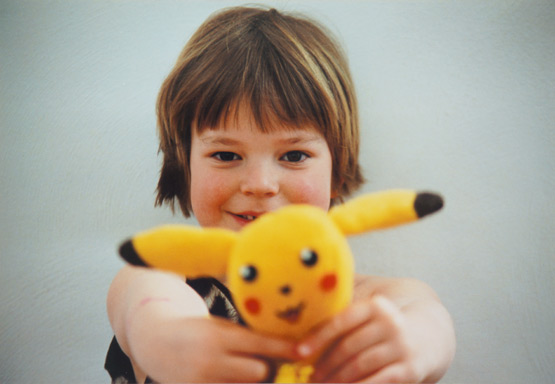 As of next week my stepdaughter will be here at Studio Sapique! This photo shows what she looked like when we just met in 1999. She's proudly showing me her new Pikachu hand puppet which I made for her. It became her favorite and soon looked loved & greyish.
My role as a stepmom is a privileged one. We're only 13 years apart, just as much as me and my husband, which makes us really close. I'm not her mother, not her girlfriend, but just Judith.
One of the things that didn't completely change in 13 years, is that she still likes to watch movies over & over again. Her (and my!) favorites then were Kirikou and the Sorceress (by Michel Ocelot) and Morph (by Aardman). These days we watch more embarrassing stuff like The Bachelorette or worse…
As she will be practically living in the Oise, although temporary, I may ask her to pose for a Styloise feature!