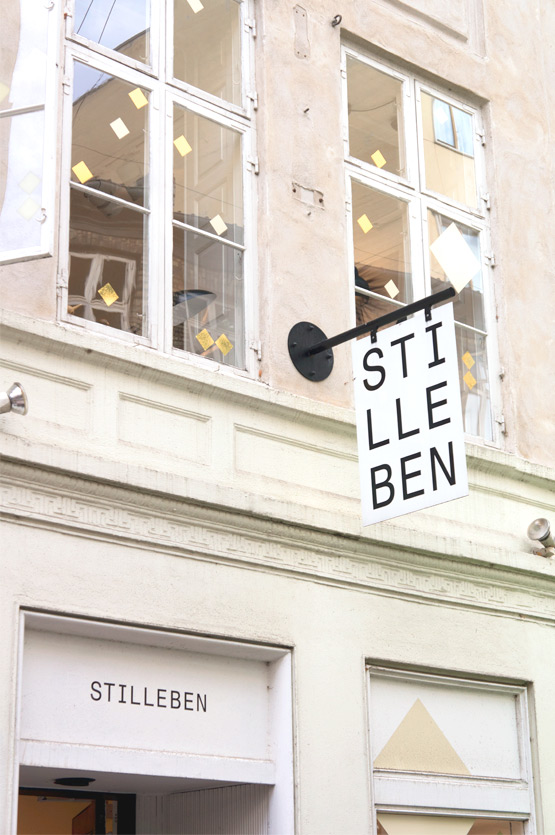 One week ago I was here: at the Stilleben shop in Copenhagen. It was on top of my must-visit list, after visiting their former shop a few years ago. They were launching their new Memphis tableware collection and throwing a little party. Yay!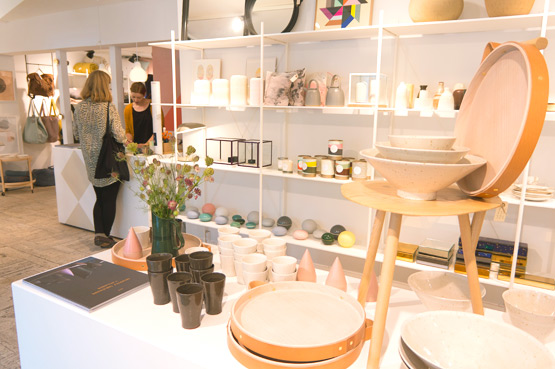 In Scandinavia people take their ceramics very seriously. In all the homes I stayed in, I found nice collections of cups, vases and bowls. Not like here in France where many homes are equipped with factory-made tableware. Last time I visited StillebenI fell in love with the bonbonnières by Julie Bonde, and this time I found their pink cones, inspired by sugar loafs, to be so pretty!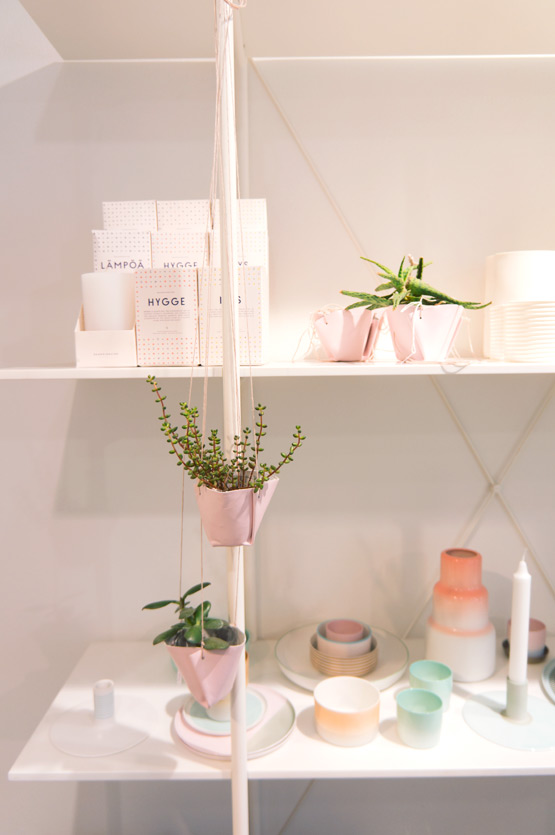 The packaging of these beautiful Scandinavisk candles immediately caught my eye, as well as those cute leather suspensions by Caroline Gomez. [[more]]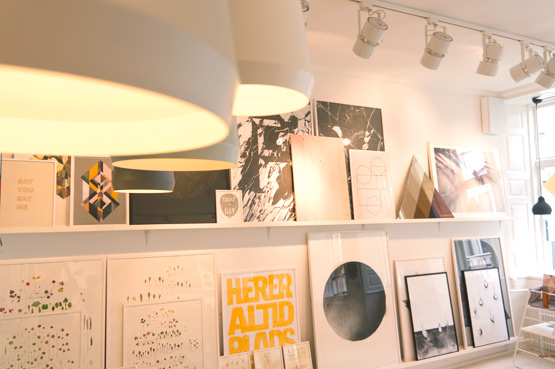 Upstairs you'll find a huge collection of graphic prints and artwork for your walls: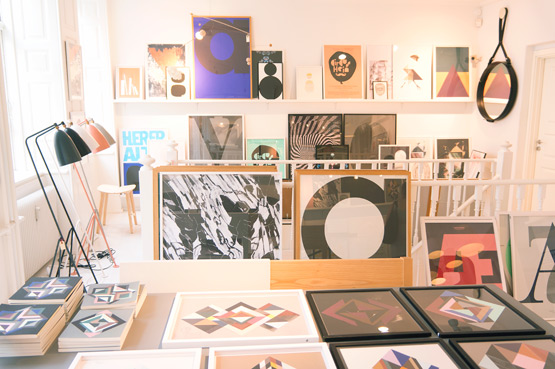 Stilleben also carries plaids and bed linens, bags by Yvonne Koné, tableware by Scholten & Baijings and beautiful notebooks by ATWTP all the way to paris. And so much more!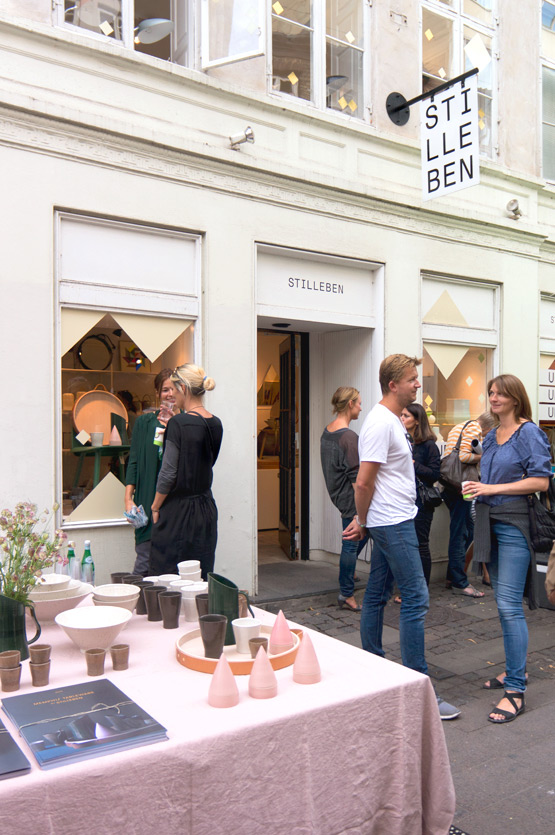 Stilleben /// Niels Hemmingsens Gade 3 /// 1153 Copenhagen /// +45 33 91 11 31
Open every monday through friday: 10AM – 6PM, saturday: 10AM – 4PM