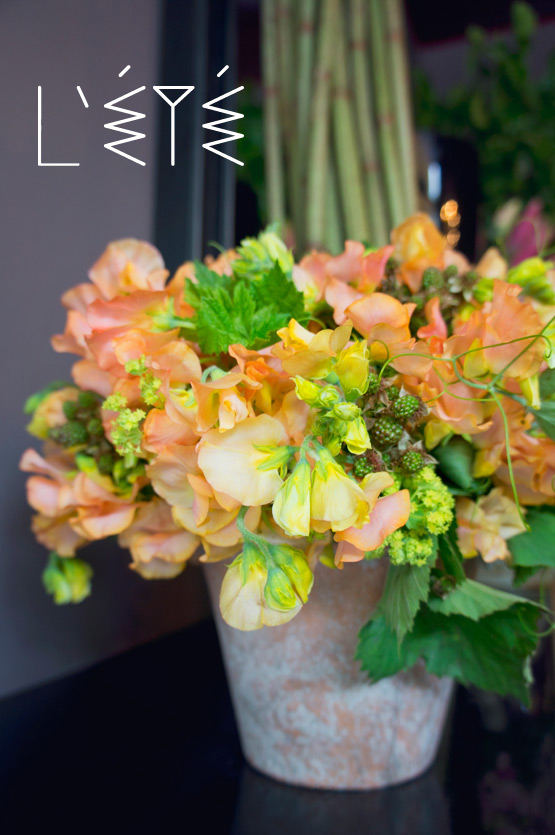 In stead of showing you some garden roses for this month's #2flowergirls challenge, I'll present you some summer flowers I recently photographed for Countlan magazine.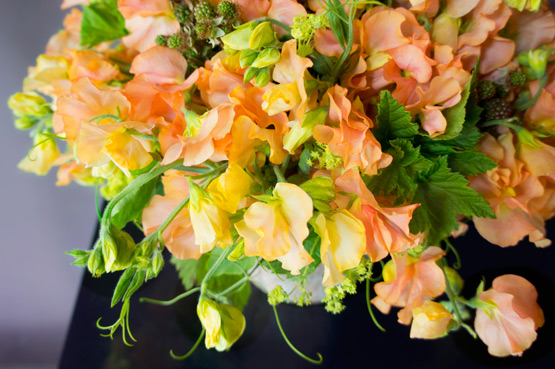 The idea was to show the vision of summer through floral arrangements by different florists from around the globe.
Upon recommendation of Elodie I visited florist Loïc from Argevil in the city center of Compiègne, not far from our place. He told me how his grandparents used to have sweet peas in their garden in Brittany when he grew up. They are still his favorite summer flowers and their elegant shape reminds him of butterflies. For his flower arrangement he added blackcurrant leaves and blackberries for the delicacy of summer and the alchemilla for some extra freshness. Looks very summer-y to me, right?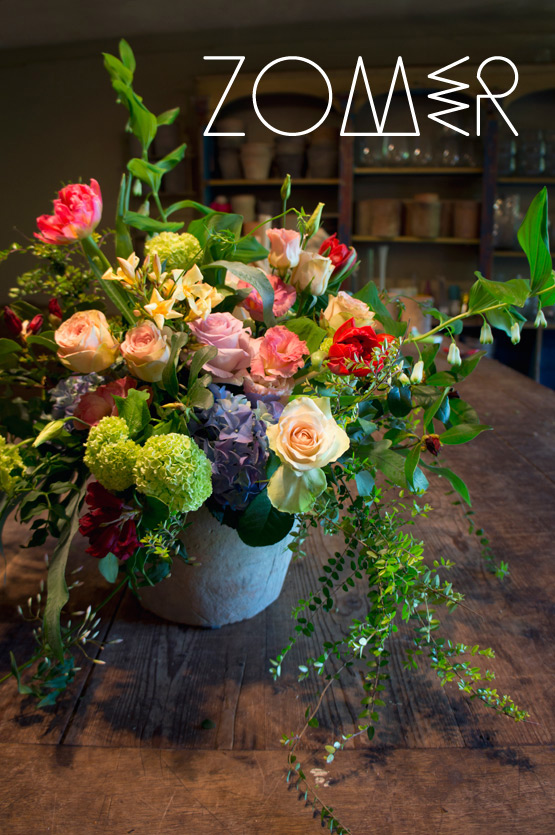 I also approached Bloemenatelier Rob Martin in my Dutch hometown, to show their version of a summer bouquet. Rob proposed a colorful arrangement with a large variety of summer flowers like hydrangea, rhododendron, roses, oleander, jasmin, tulips and iron ferns. Even though in Holland florists have access to all kinds of flowers throughout the year, Rob prefers to work with fresh seasonal flowers to create something sparkling and as natural as possible.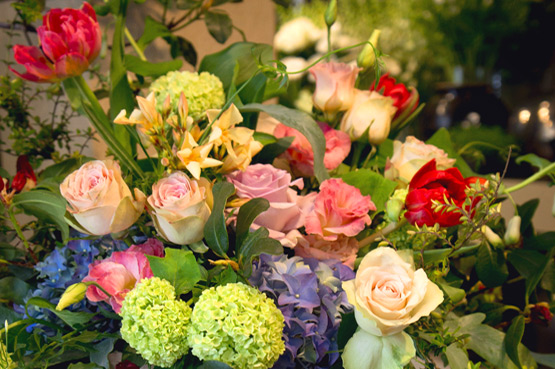 My friend Sonja from Florence, Italy also contributed a floral composition to Countlan. She's a florist and wedding designer and also makes the most delicate paper flowers. Many of her clients want to get married outside with the Tuscan hills as a backdrop during the ceremony. And as very few flowers can handle the high temperatures and direct sunlight, she proposes them handmade paper flowers, which can even be re-used on the dining tables or for the photobooth later on the big day. Pretty clever, isn't it? Check out Sonja's work on Funkybird.
Countlan magazine is all about entertaining at home. You can read the summer issue here!