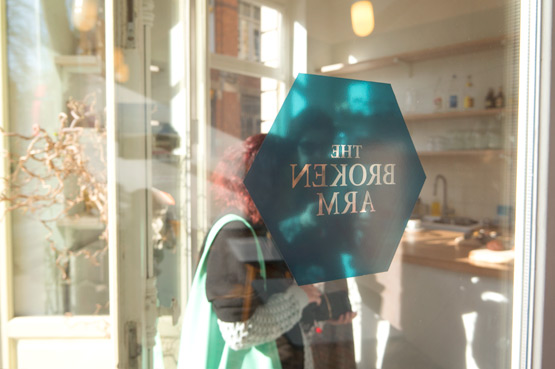 My days in Paris are always packed. I try to get most out of my time in the city, before taking the train home to our just-outside-the-banlieue city. This means: meetings with clients, a visit to an exhibition or conference, random walks, a little shopping at Uniqlo or COS and the best part: meeting with old & new friends. Last week I met with Sivan and Merav at The Broken Arm, where the coffee was good (even if you have special foam requests!), the sunshine was great and the store very well curated.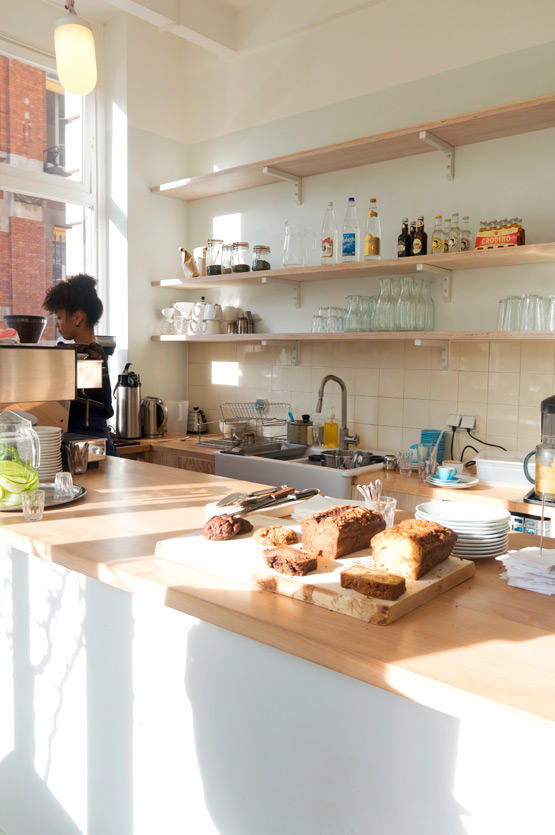 The greens seemed to love the sunlight in the window sill. I wonder if that succulent in the middle came from nearby cactus store Les Succulents Cactus…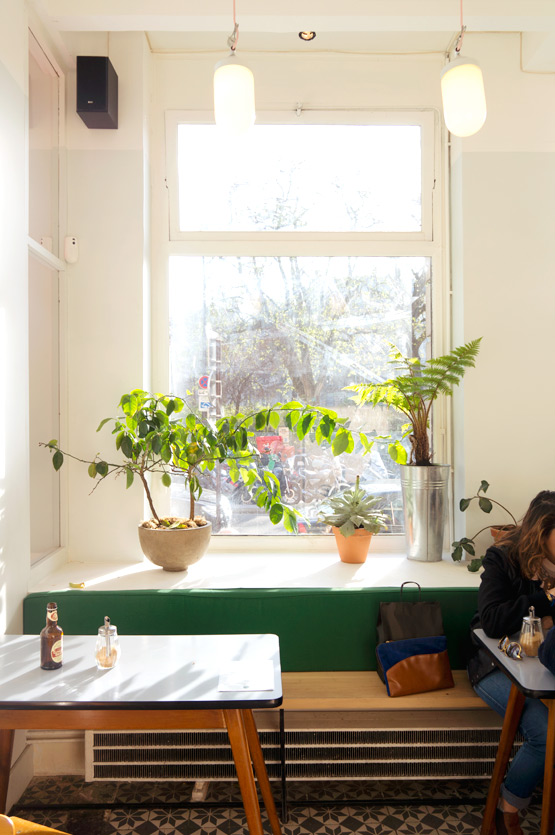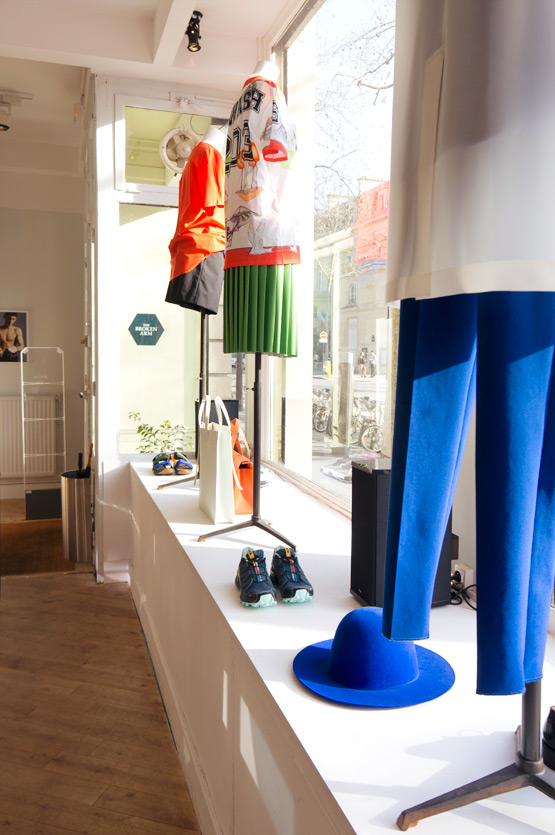 Ever since being an Urban Jungle Blogger I can't help but spotting greens everywhere. I love this indoor tree: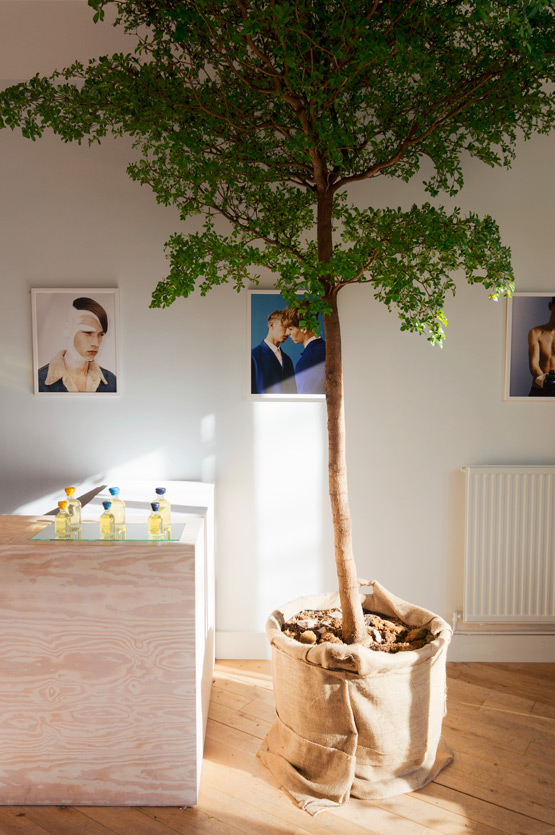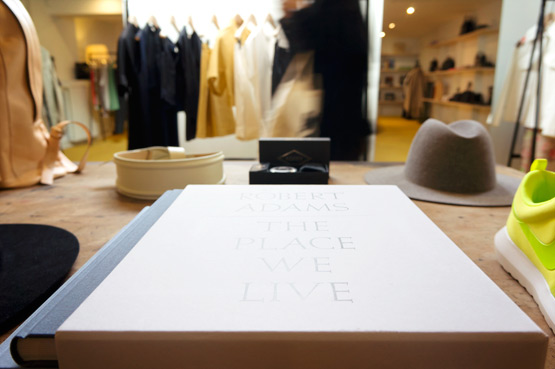 In the basement I discovered this beautiful leather bag collection from Germany by Phillip Bree, called PB 0110. Their branding is so elegant and pretty: ( ) and their leather goods very very soft.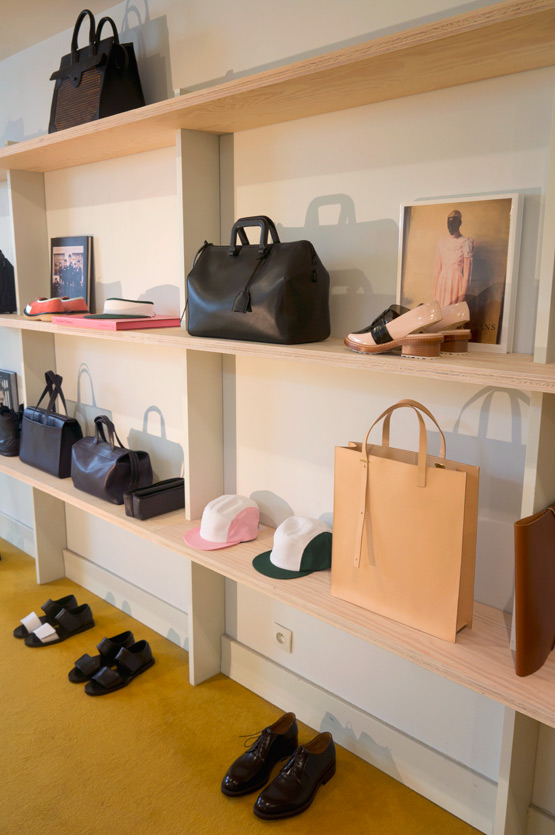 Besides their nice selection of magazines and art books, I particularly loved the headwear they carry by Études (also in bright yellow and electric blue!):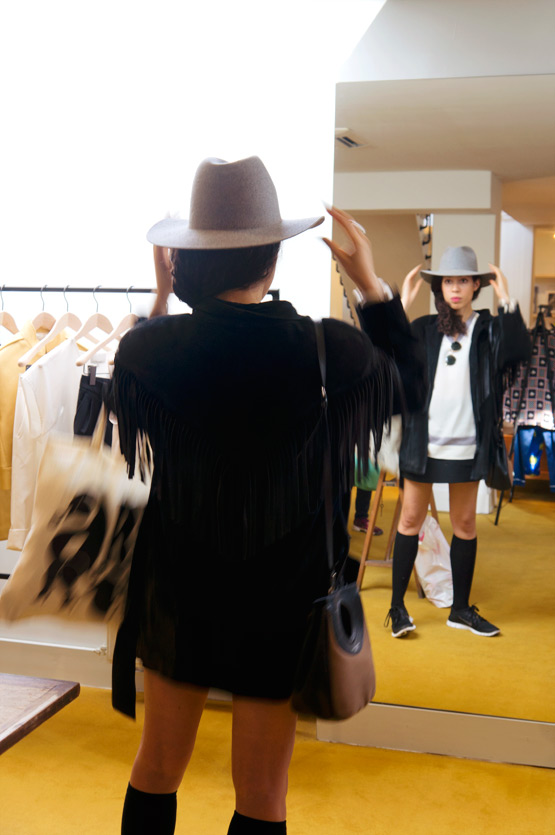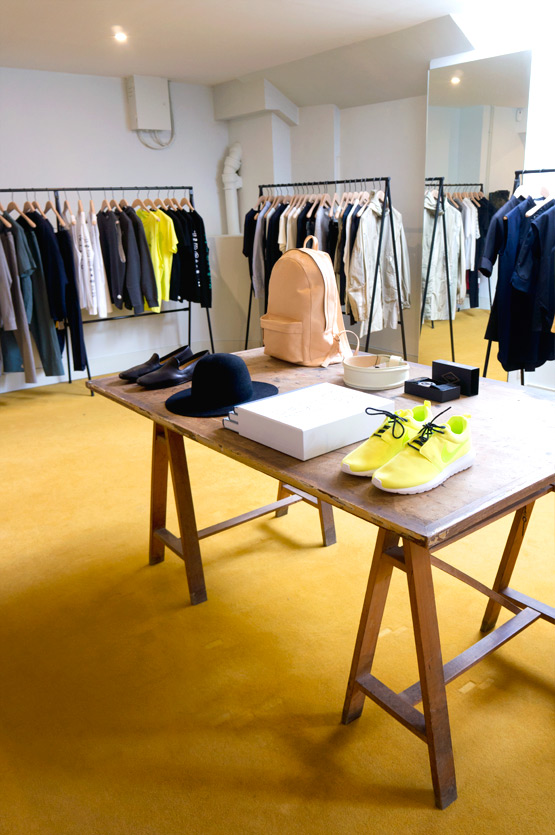 The Broken Arm – boutique & café /// 12, rue Perrée /// 75003 Paris /// +33 (0)1 44 61 53 60
boutique open: tue-sat 11-19 /// café open: tue-sat 9-18