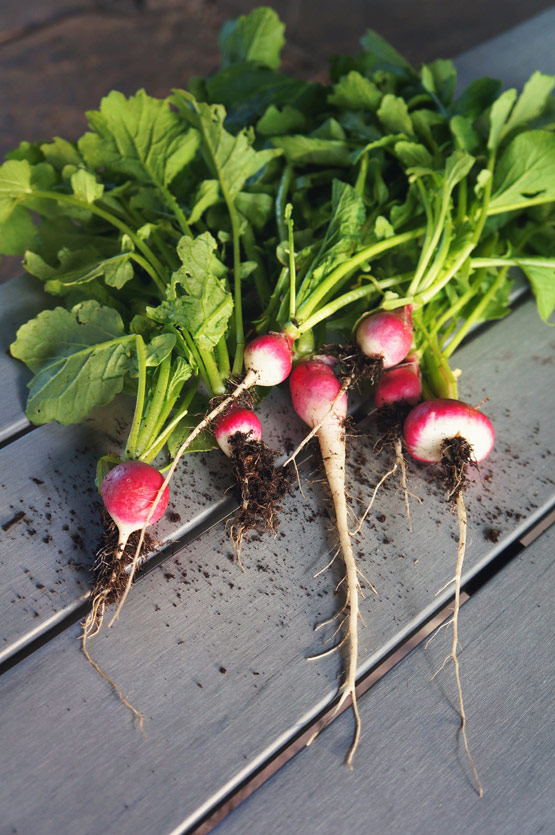 Time to harvest! My first batch of radishes was ready to be harvested. As well as some strawberries from the plant that survived the winter without any special care. Both the radishes and the strawberries taste so much better than the ones from the market or supermarket.
It may seem very boring, but nothing helps me better to calm down when I'm stressed than putting my hands in the ground, do some weeding and of course the harvesting! I hope the lettuce I'm growing right now, won't be eaten by any bunnies or snails… because there's a lot of it and it looks very very tasty!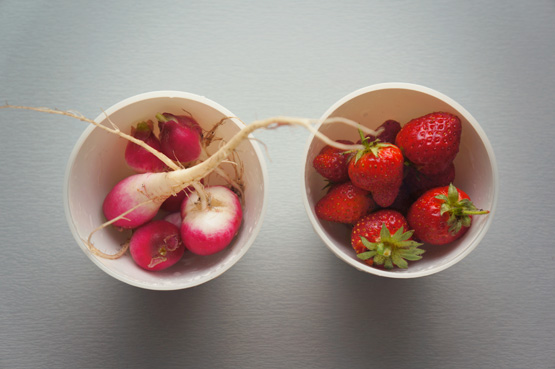 Oh and have a look at the peonies my sister gave me last weekend! I almost prefer their withered shapes over the fresh flowers. The white peonies are holding on just fine and still look super fresh & funky.