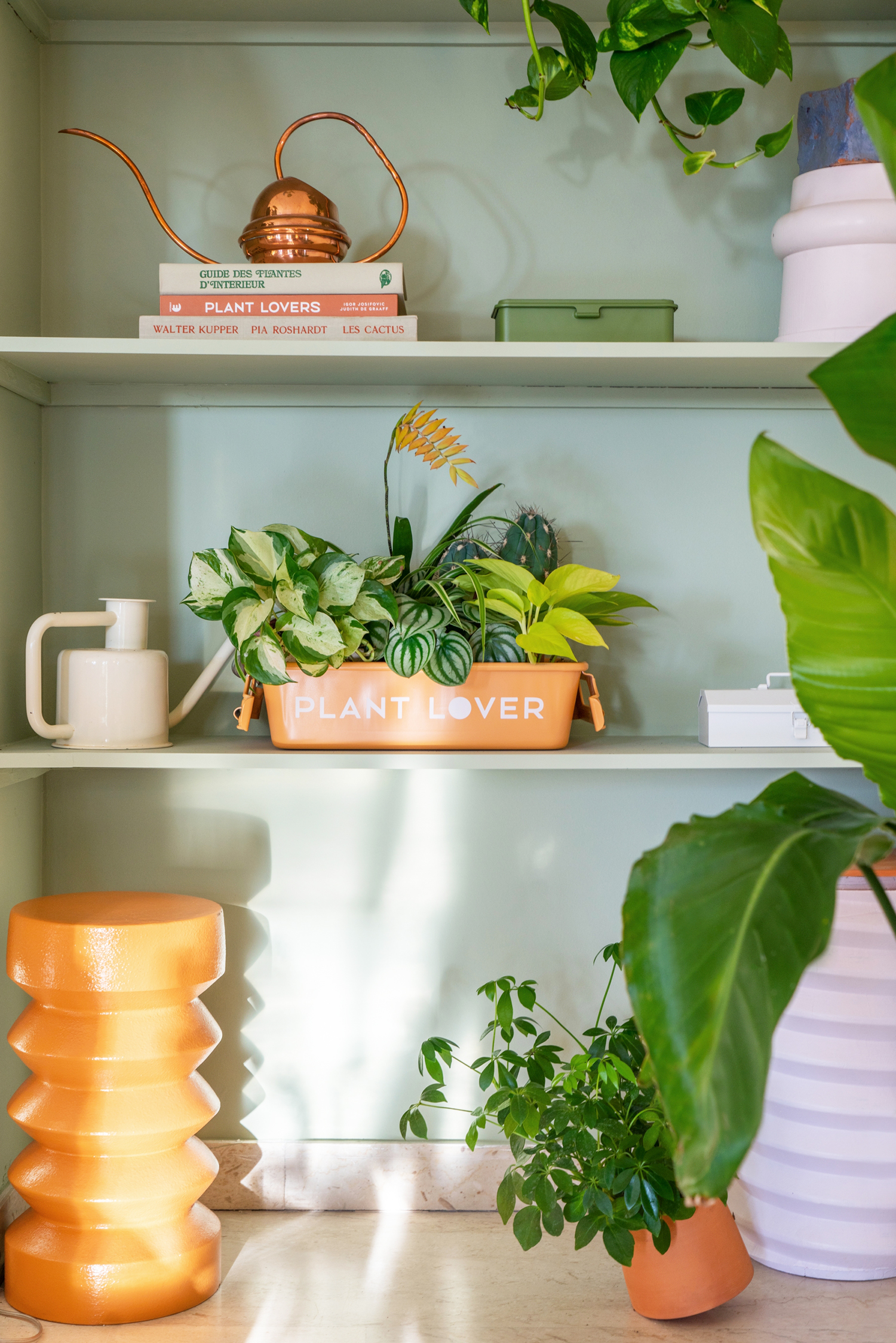 There are few projects that have been more delightful to work on than this one: the new TOYO STEEL M-8 PLANT LOVER box that I designed with Japanese company TOYO STEEL. It was my first time working with a Japanese team and it was just wonderful. The amount of respect as well as enthusiasm and trust that they put in you as a designer is unparalleled. And the result is something I'm proud of: a practical box that will last a lifetime and only becomes prettier with age. Toyo Steel has been producing metal toolboxes since 1969 and I love how their older toolboxes get this beautiful used patina. I can't wait to see how my design stands the test of time!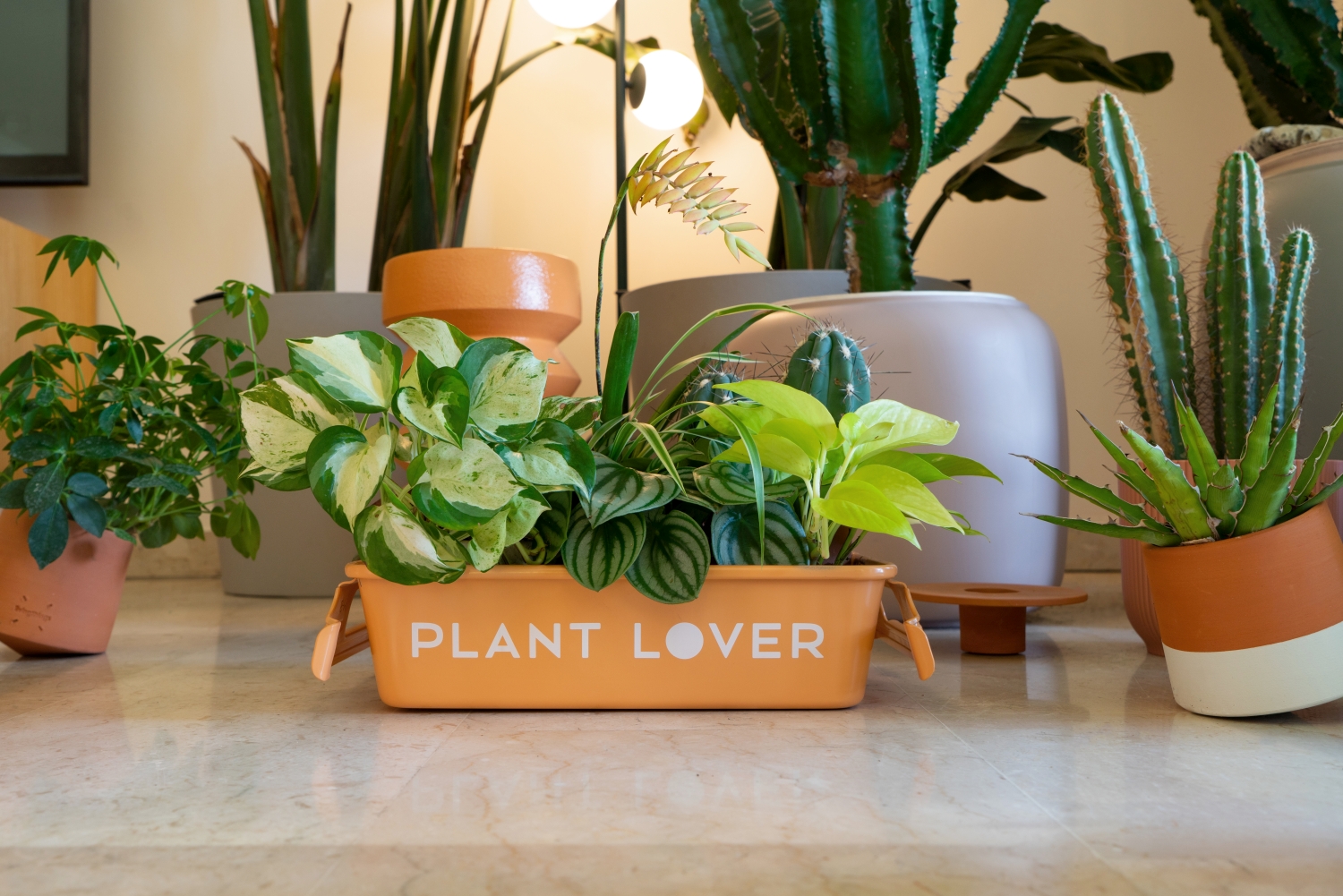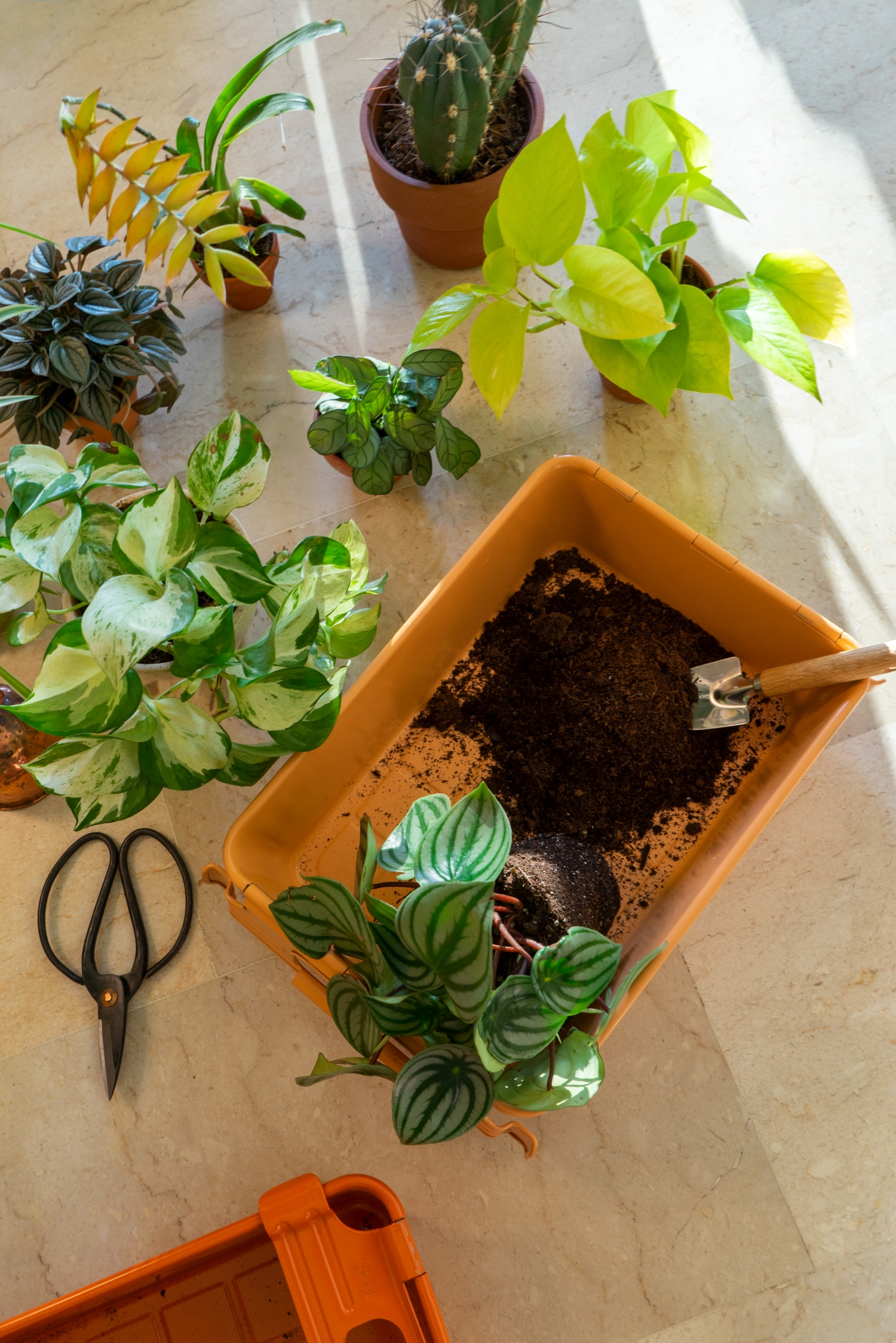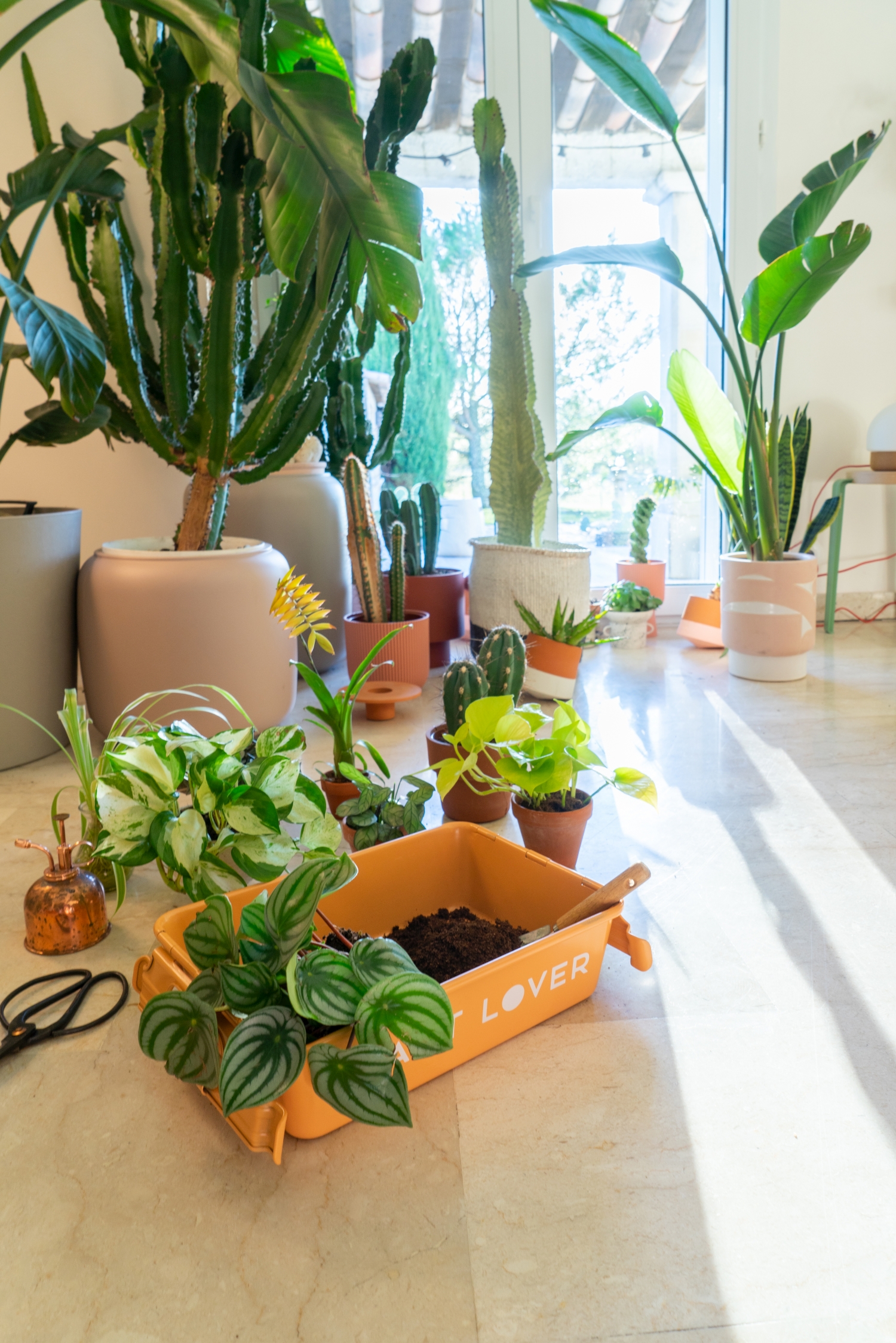 The PLANT LOVER M-8 box has a soft terracotta color that matches common plant pots. We tested several colors, but this soft orange peach color looked the best when paired with lush greenery. The word PLANT LOVER is visible on one side only, so that if you prefer a more neutral look, you can just turn it around and you won't see it. The boxes are stackable in two different ways, because of the clever handles, as you can see below.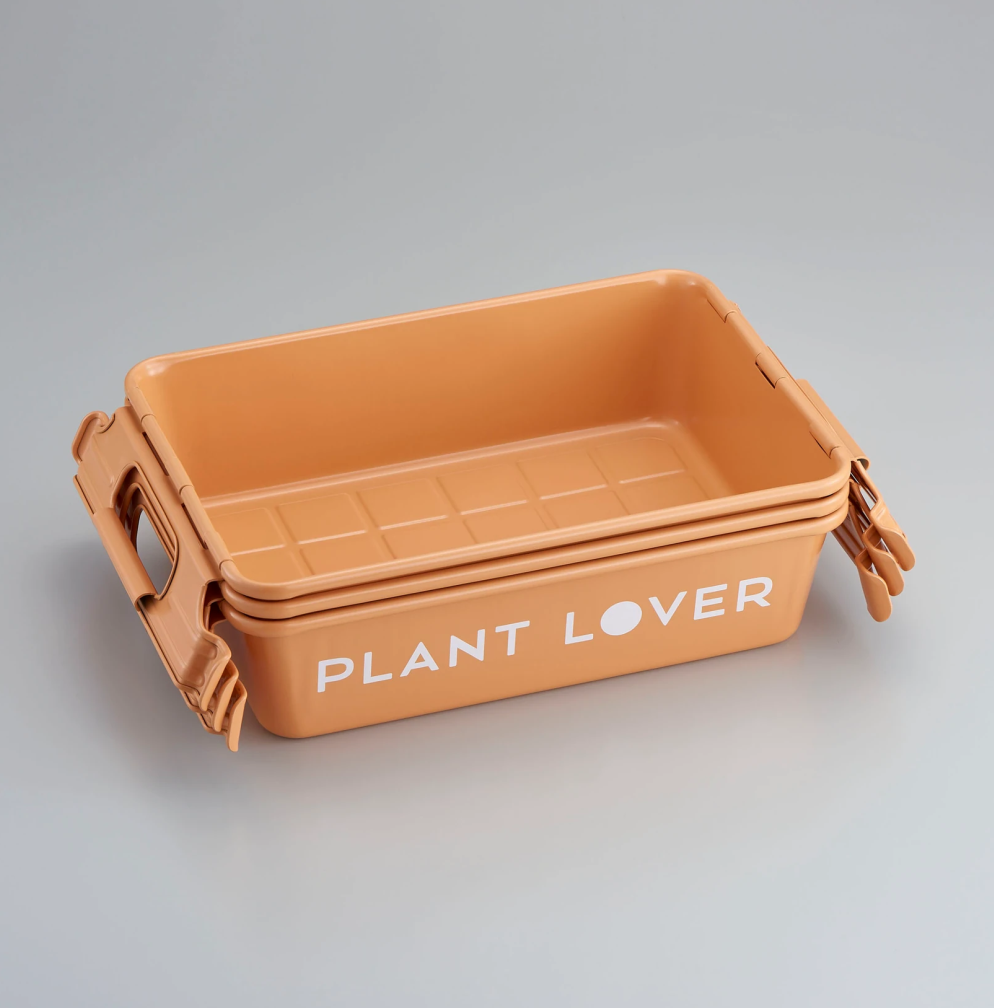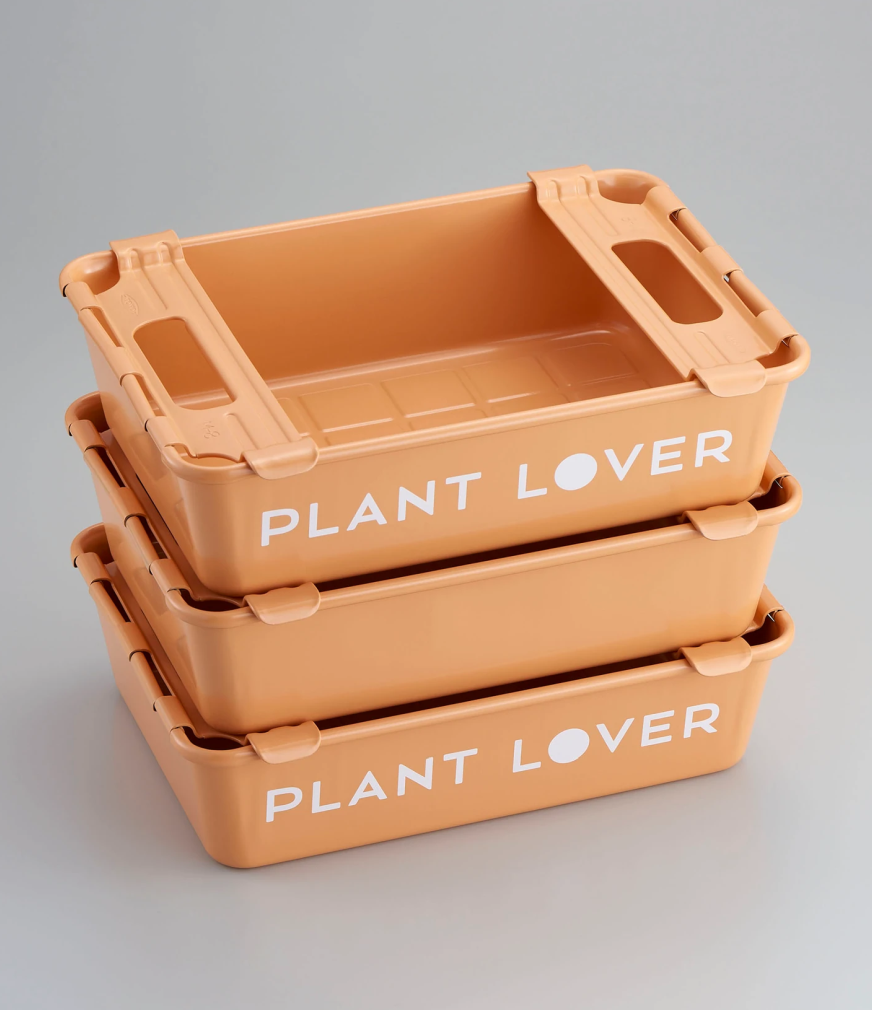 You can use it to repot smaller plants, to organize your tools, as a decorative tray or stack them on top of each other… Quality is, like all Toyo Steel toolboxes, top-notch and durable. I've been using one of their classic toolboxes for over a year now and I love the quality: made without welding, just by folding metal plates in perfect shapes to fit and work for decades to come.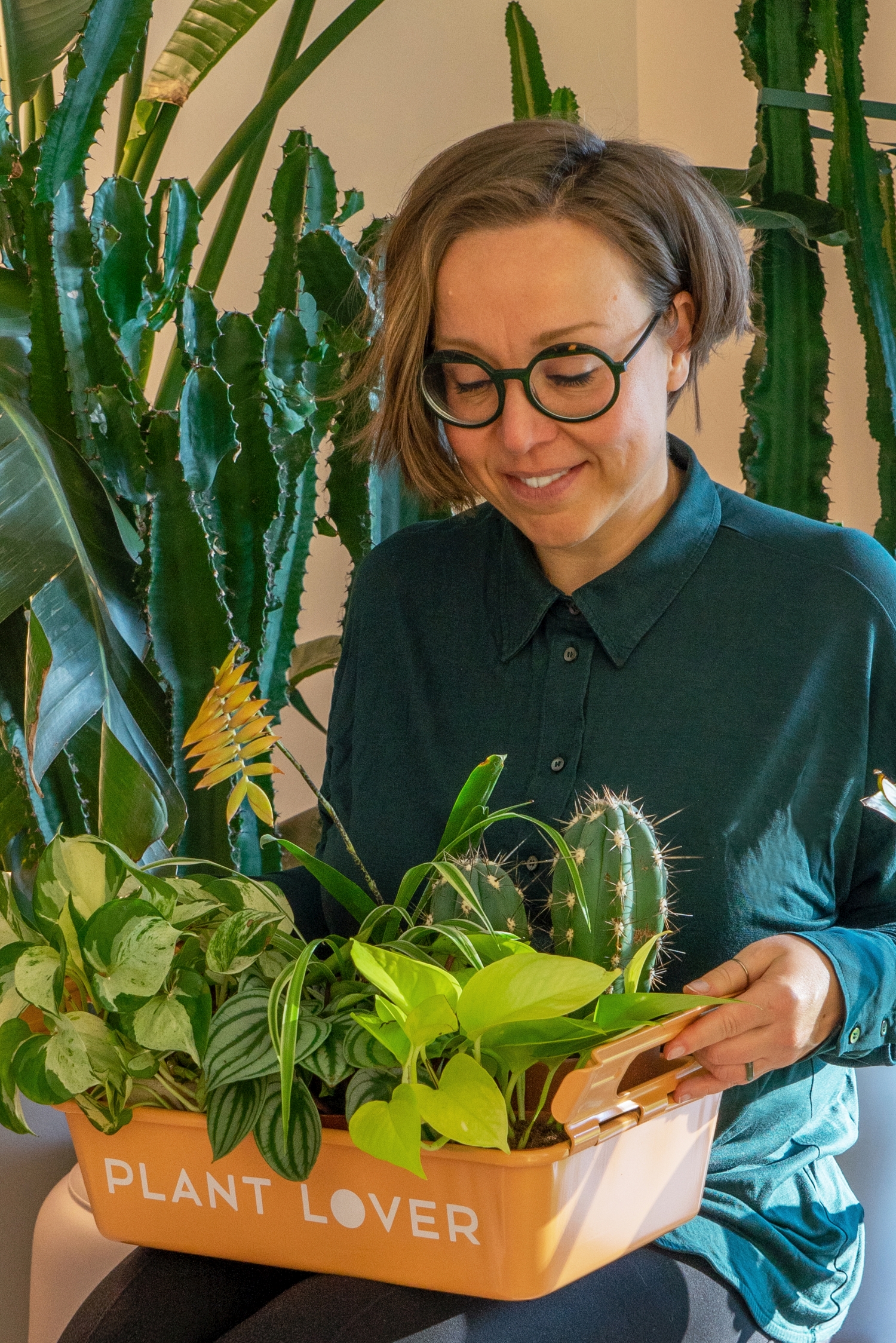 Another thing that makes this box, and actually all Toyo Steel items, more durable: they are all made from the most recycled material in the world: steel.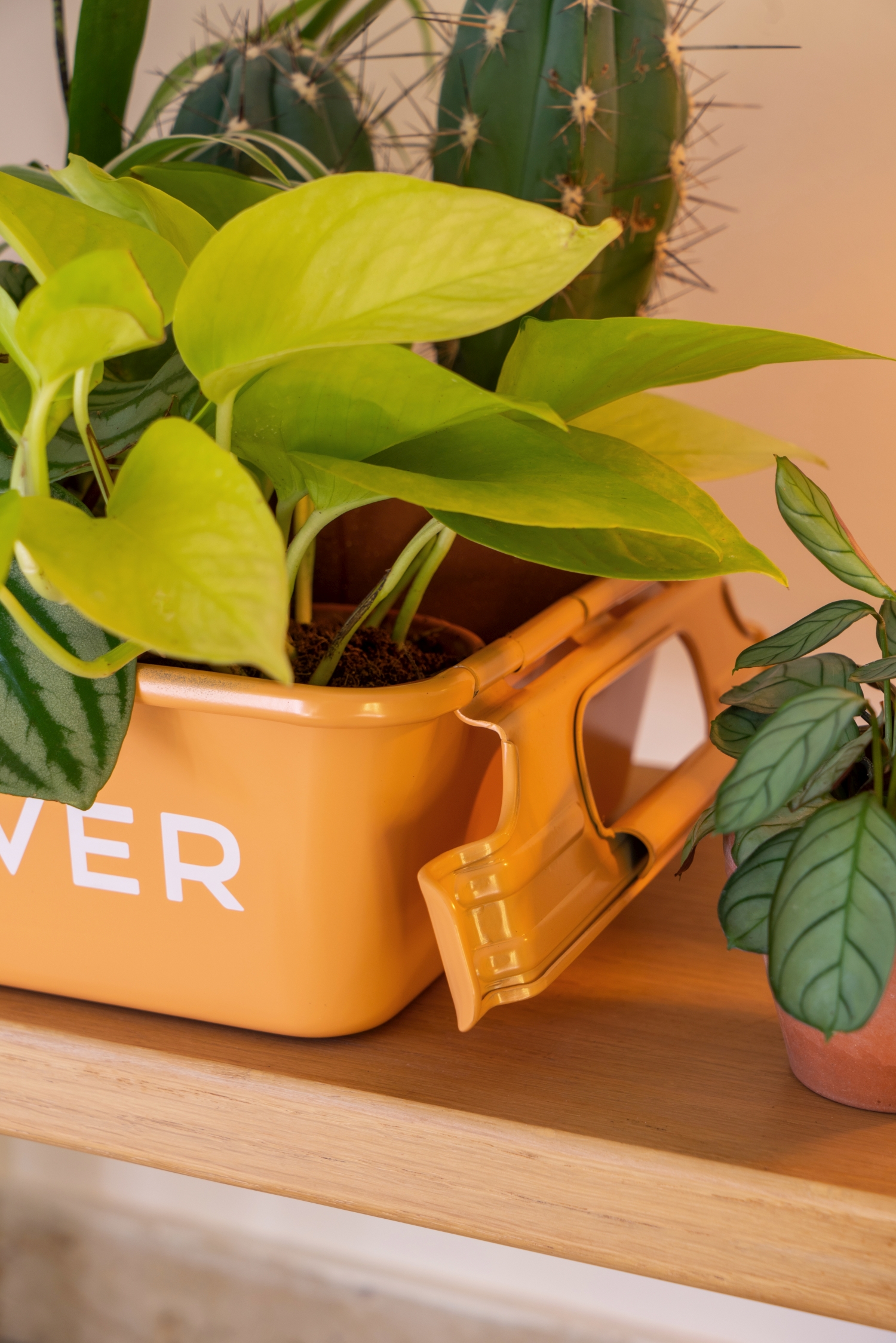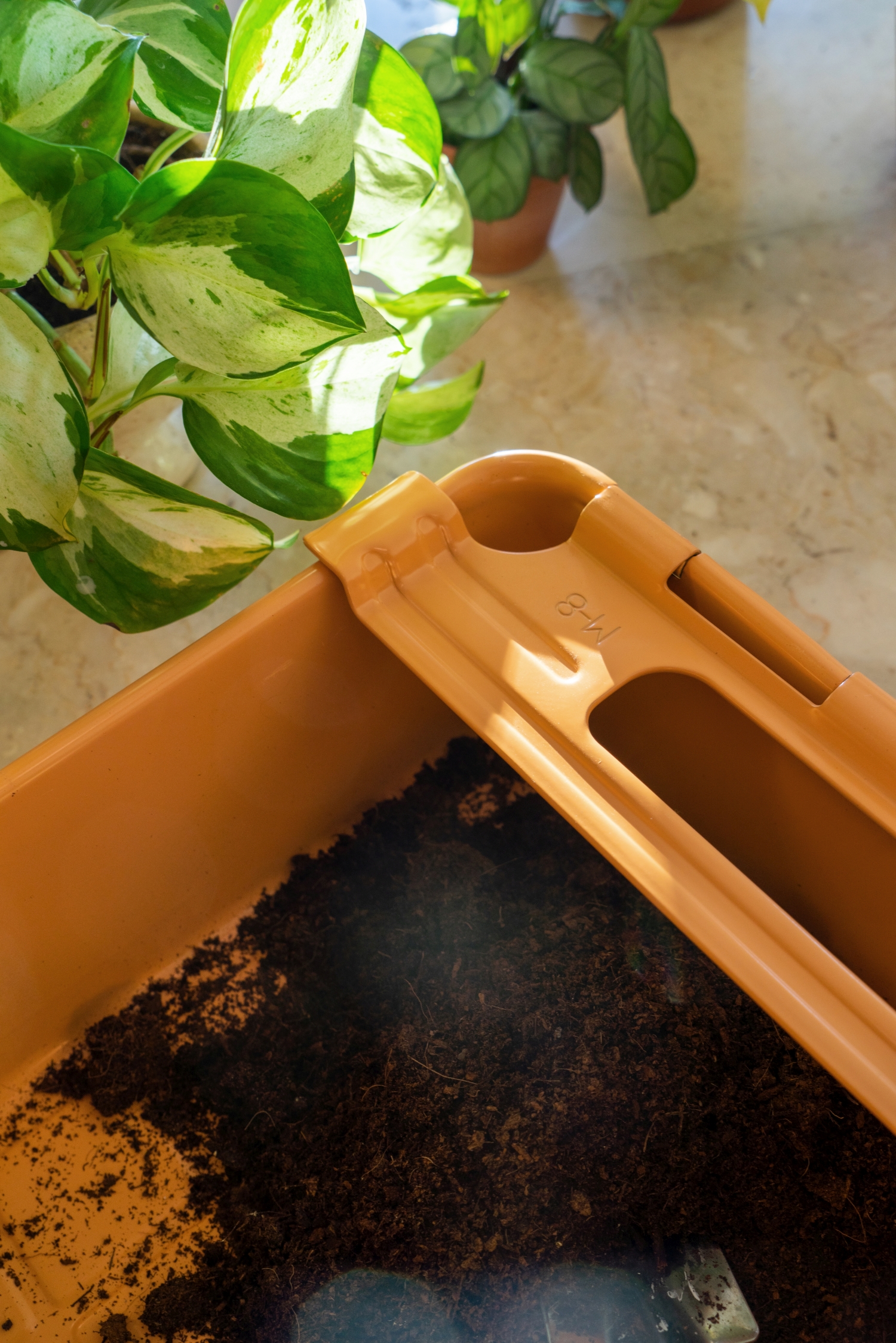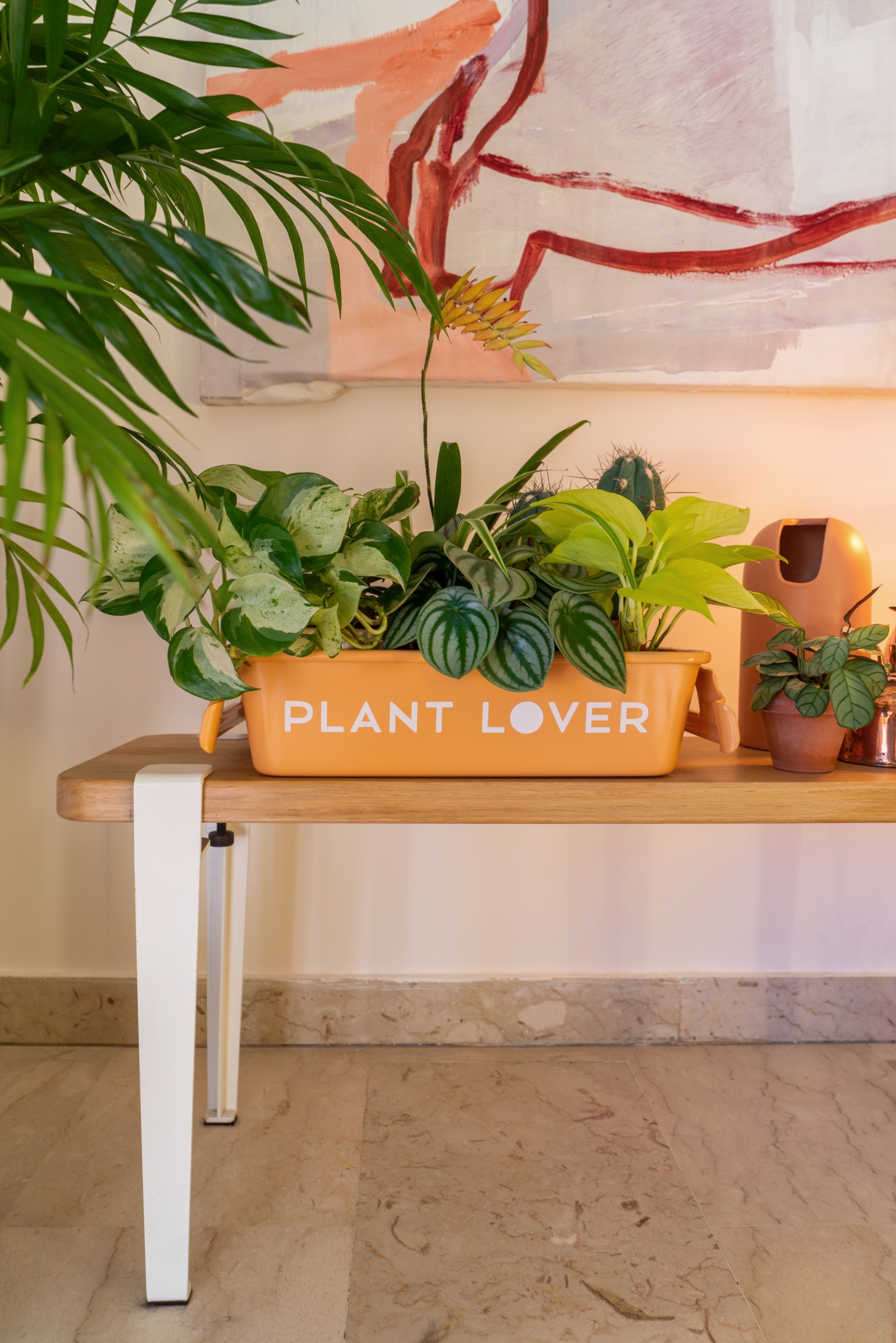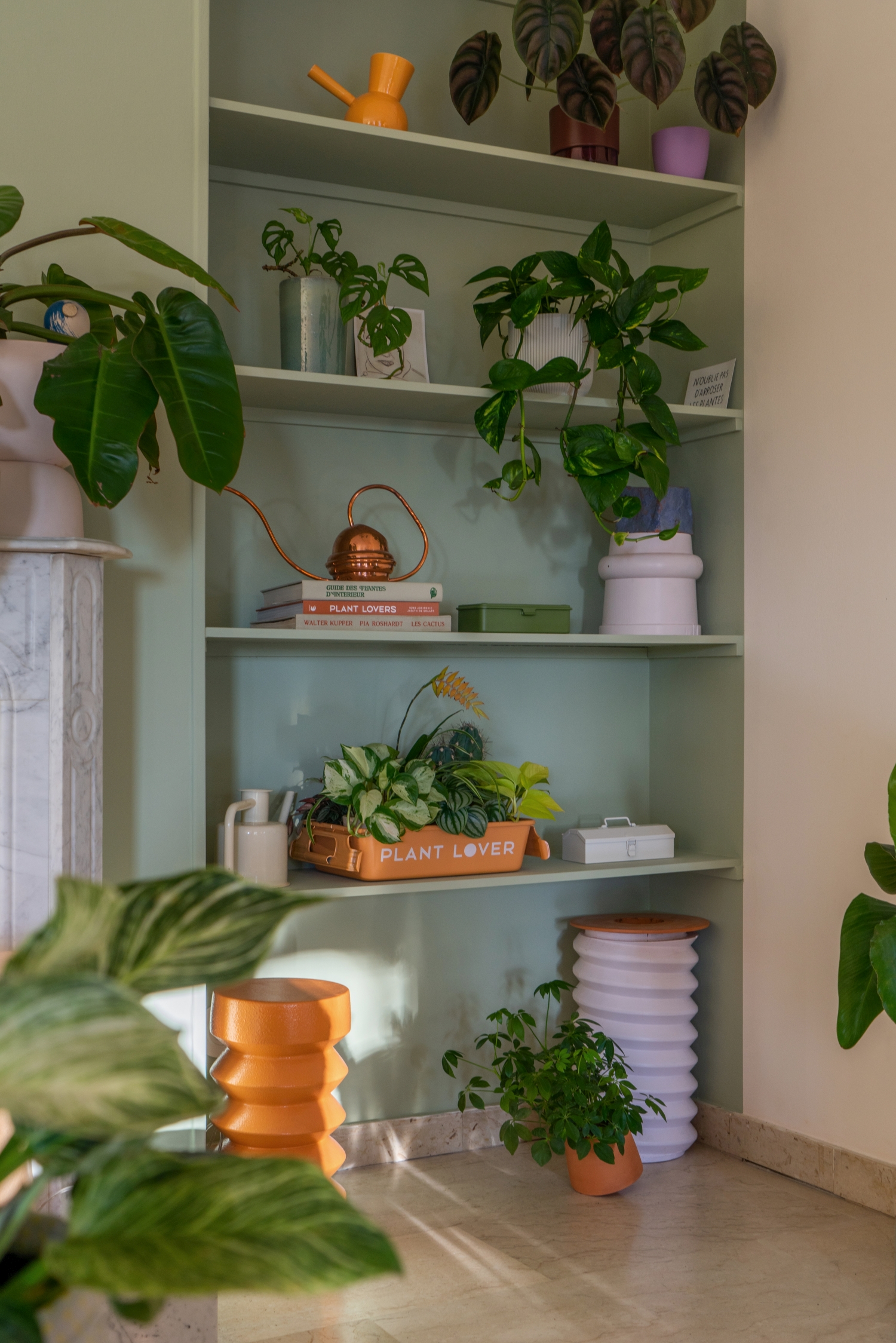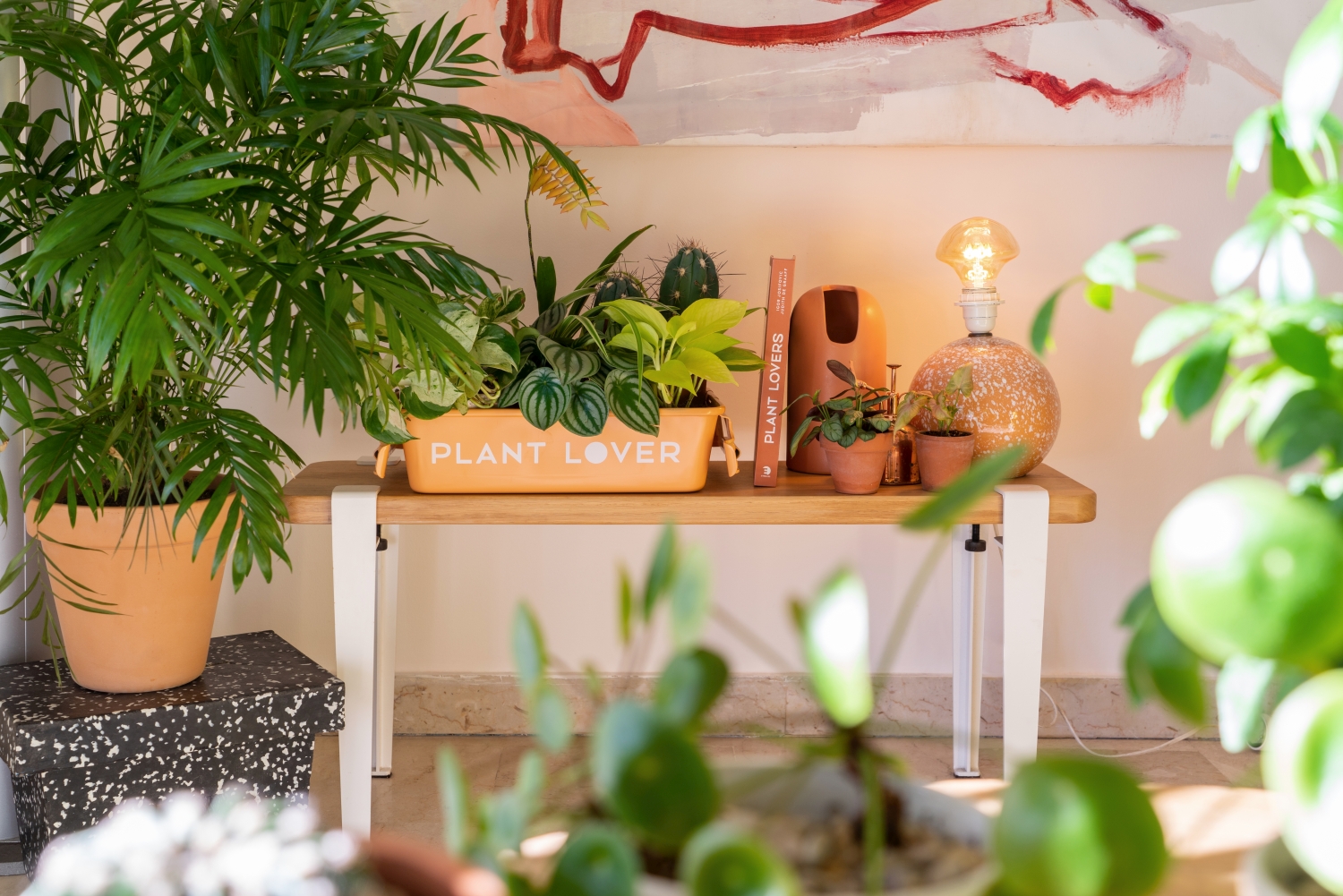 You can order your PLANT LOVER box right here, in the Toyo Steel webshop, or contact them directly for international resellers. Dreams will not rust!