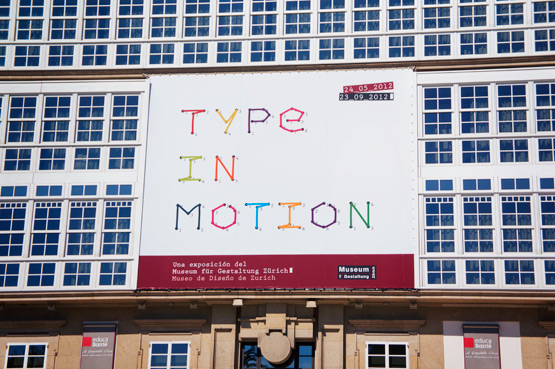 It's not a secret that I'm a lover of beautiful typography. When arriving in A Coruña during our stay in Galicia, the first thing that caught my eye was this huge poster of the Type in Motion exhibition. Of course I had to see this!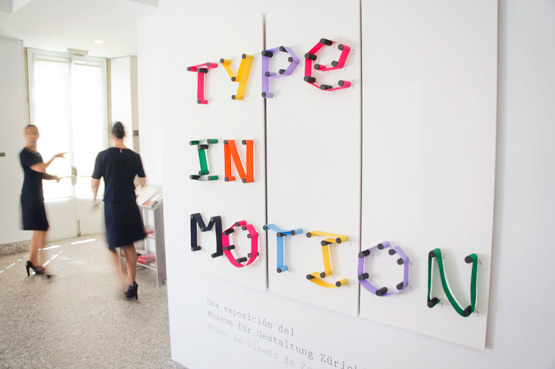 While this exhibition presented interesting music videos, short films, trailers, media facades & logos (amongst others), I had seen most of it before. It included short movies like the world famous Logorama, No Doubt's Hey Baby video, Studio Dumbar's Inholland identity video and tons of kinetic videos. My favorite was this French video by Arthur King: Le Sample ( with fun sound effects ).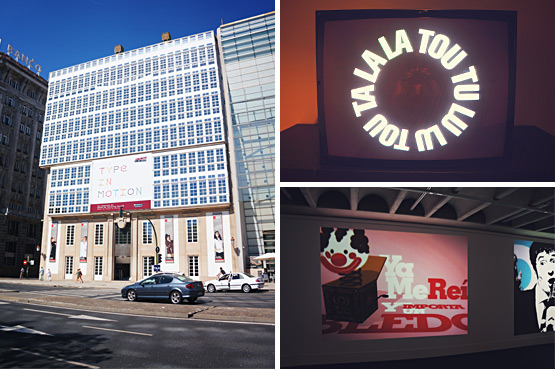 The exhibition design was well done ( with titles shaped in colored seatbelt rope! ), good lighting, cool music videos. And an overdose of beautiful moving type. Nothing brand new, but being surrounded by beautiful type always feels good.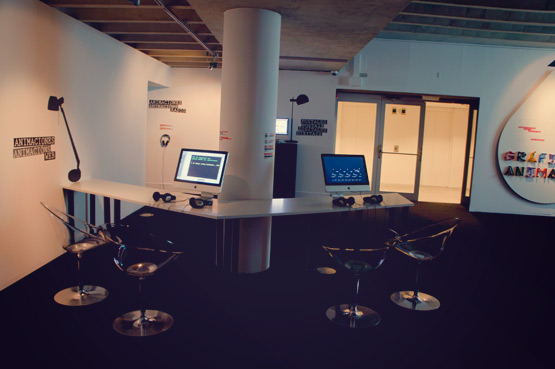 Type in Motion is a touring exhibition by the Design Museum in Zürich and represented in A Coruña by the Fundación Barrié and closed its doors last weekend. More info can be found here.