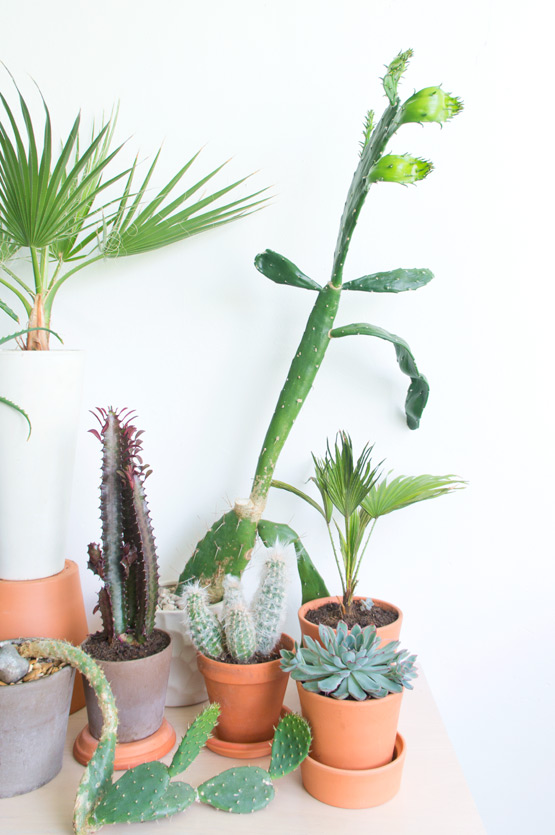 Voilà, this is my personal plantgang! For the May edition of Urban Jungle Bloggers we are celebrating plant diversity by showing our collections of plants. It's almost impossible for me to show you my entire plant gang… well actually I did it a while ago and it litteraly took me an afternoon to gather them all in one place: 150 plants is just too much 😉 So today I'm showing a selection with some of my favorite plants.
My Euphorbia trigona rubra is a fairly new plant (I adopted it last month) and because she looked so sad & dry I wasn't sure if she would survive. But the other day I saw her fresh green tips! Hurray!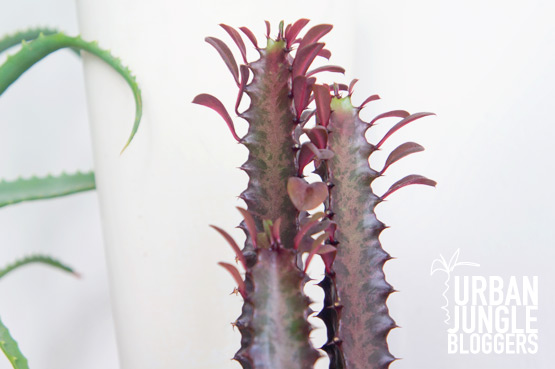 The fan palm tree on top of my sidetable is actually one of the palm trees I grew from handpicked seeds. It's not mine anymore but a temporary resident at Studio Sapique! I love how it looks amongst my plants.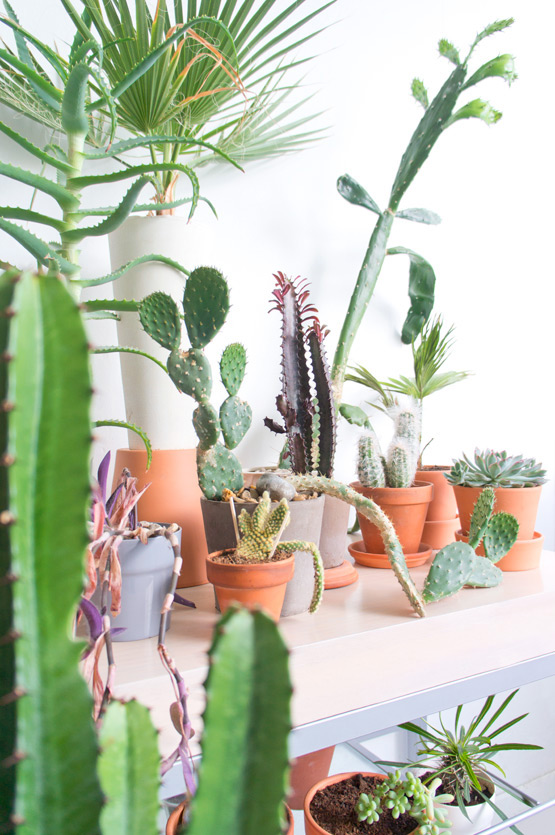 From all the plants in the world, I love Opuntia cacti the most. They grow so easily, can get really big and grow in impressive and strange ways. Oh and it's not the one in the front, that's another Euphorbia succulent, but the right one in the back: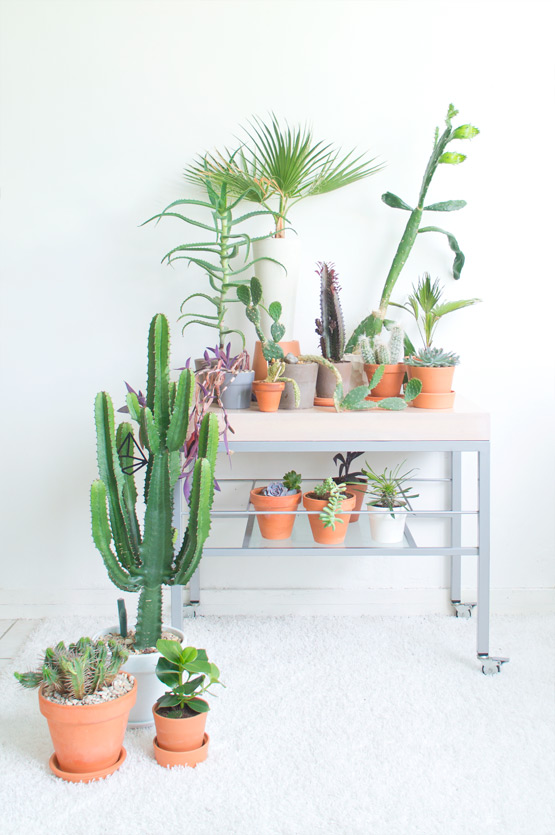 What do you think of this bubbly cutie? It's one of my other favorites because it has the prettiest blue-ish pale color: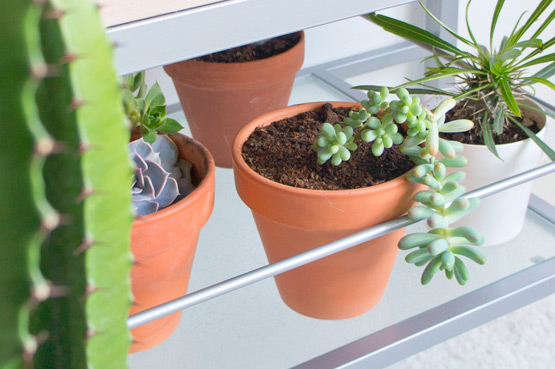 Playing around with your growing buddies is a lot of fun: making a playful composition with bigger and smaller plants, in all their rich variety, just like a regular "gang". Will you show us your #plantgang too?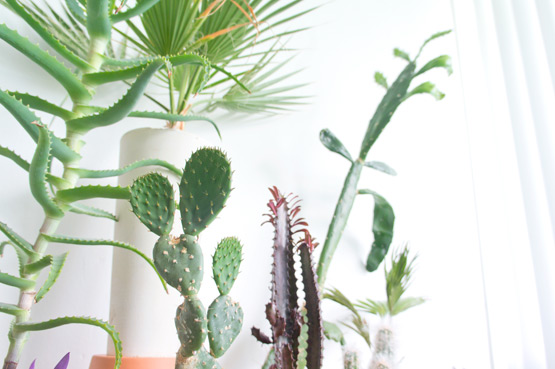 Urban Jungle Bloggers is a monthly series hosted by 2 bloggers: Igor (Happy Interior Blog) and Judith (JOELIX.com). Every month we share ideas to create an urban jungle through styling ideas, DIYs and green tips & tricks. You can find additional inspiration on our Urban Jungle Bloggers Pinterest board and keep up-to-date via our Facebook page. Want to join? Find out how on our website and use #urbanjunglebloggers on twitter and instagram. Let's bring some green into our homes and blogs!