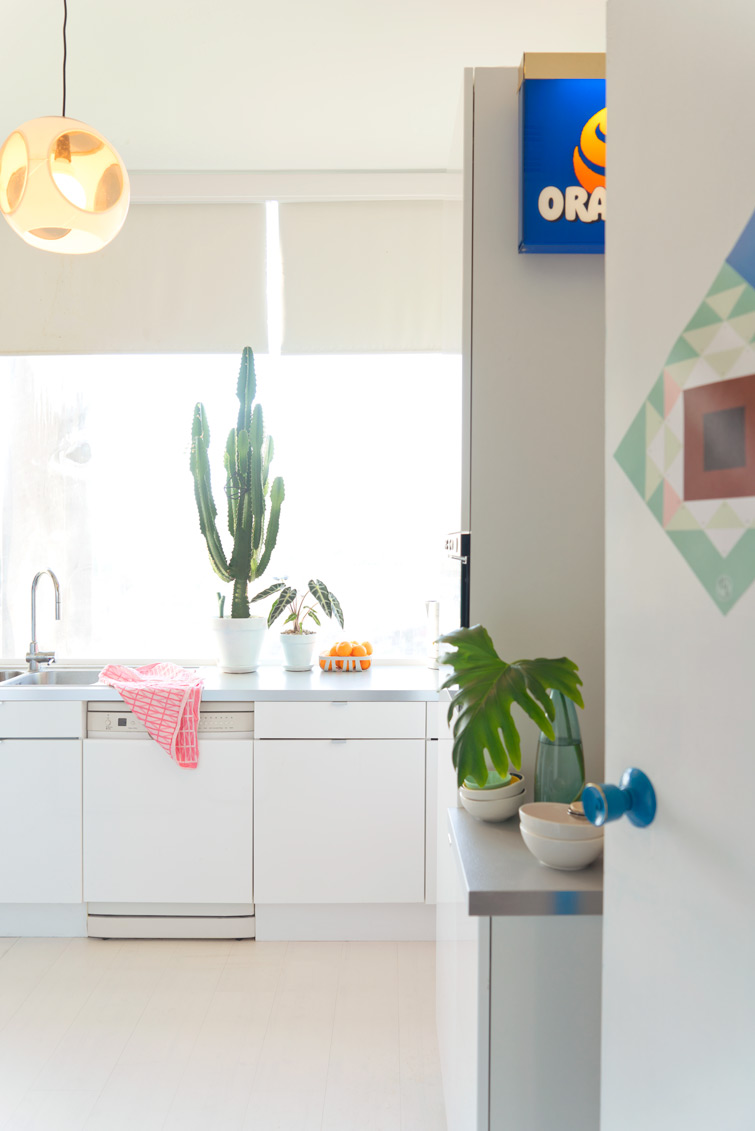 Do you keep plants in your kitchen? Or maybe some fresh herb plants? Today we launch the first Urban Jungle Bloggers edition of the year: Kitchen Greens. The star in our kitchen is definitely our big Euphorbia succulent. I dressed him up for Easter and again for Xmas, but usually he's "naked" and currently accompanied by his Alocasia friend. And sometimes by Wally: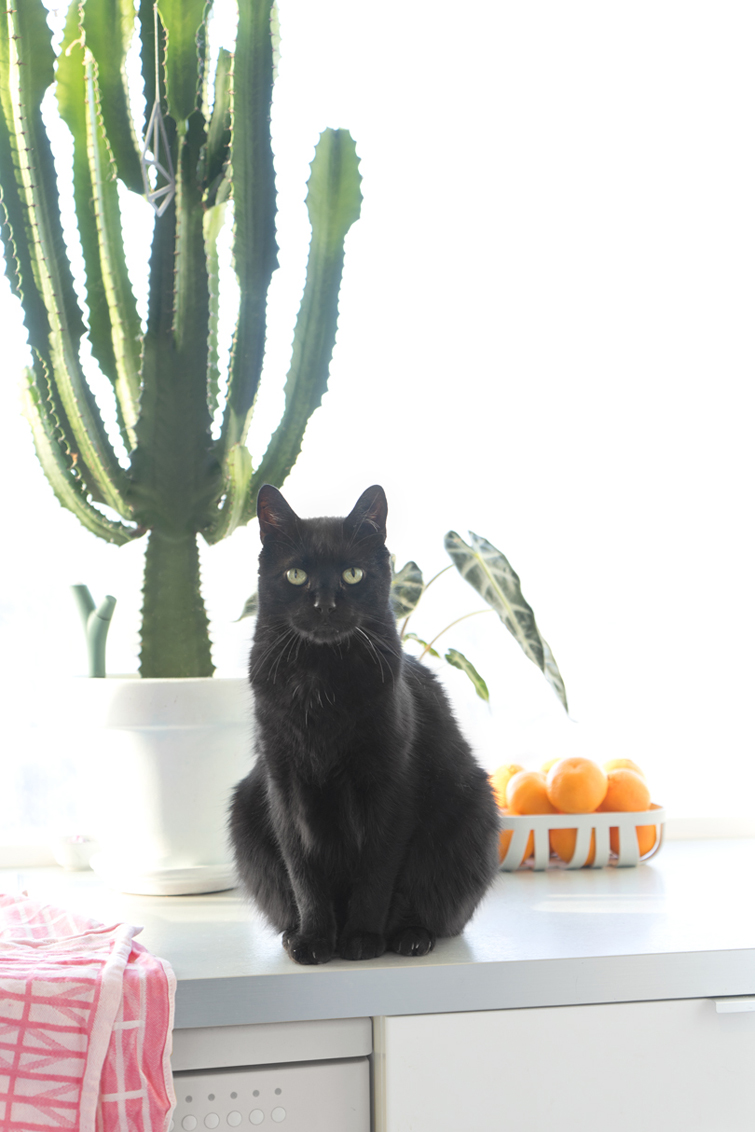 Kitchens are for food and drinks. And speaking of drinks: when in Barcelona last fall, I had some really nice bubbly water in several cafés. My eyes spotted these super nice minty bottle crates behind the bar in a restaurant. Back home I regretted that I didn't ask for one, and sent a bold message to Vichy Catalan and look what was delivered the other day: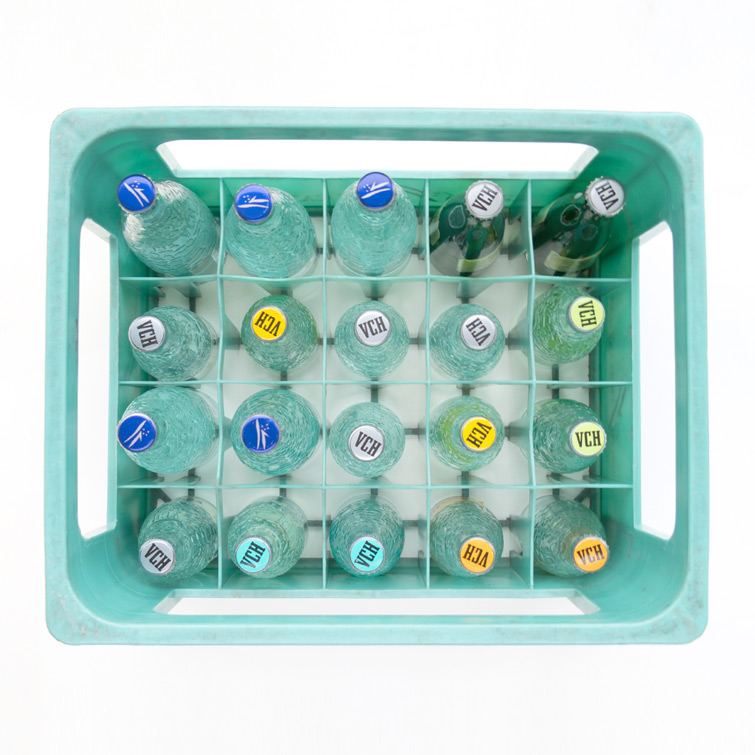 Yummy water souvenirs from Barcelona! In a beautiful mint crate! I've been drinking delicious lemon and mint water for the past days and they are so good (and sugar free!). My idea with the mint crate, was to turn it into a plant crate. Of course Wally was there when I put it together in our cinema room: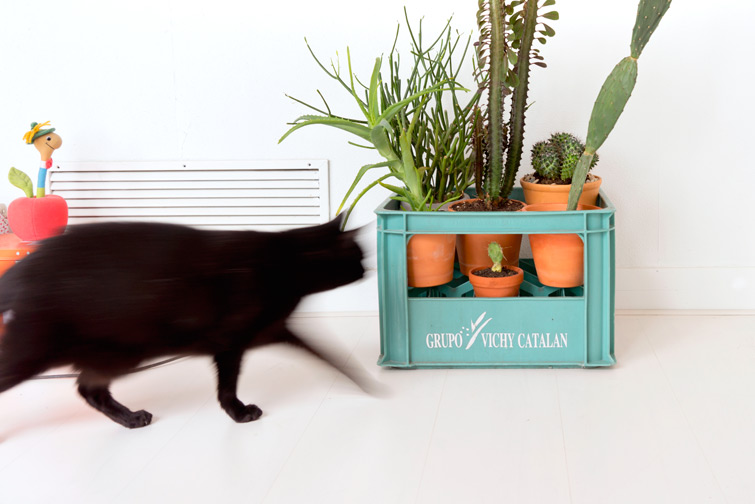 From left to right: a pencil cactus (Euphorbia tirrucalli), an aloë vera, an Euphorbia trigona rubra, a mini Opuntia, a cactus plant (really don't know its name) and another Opuntia: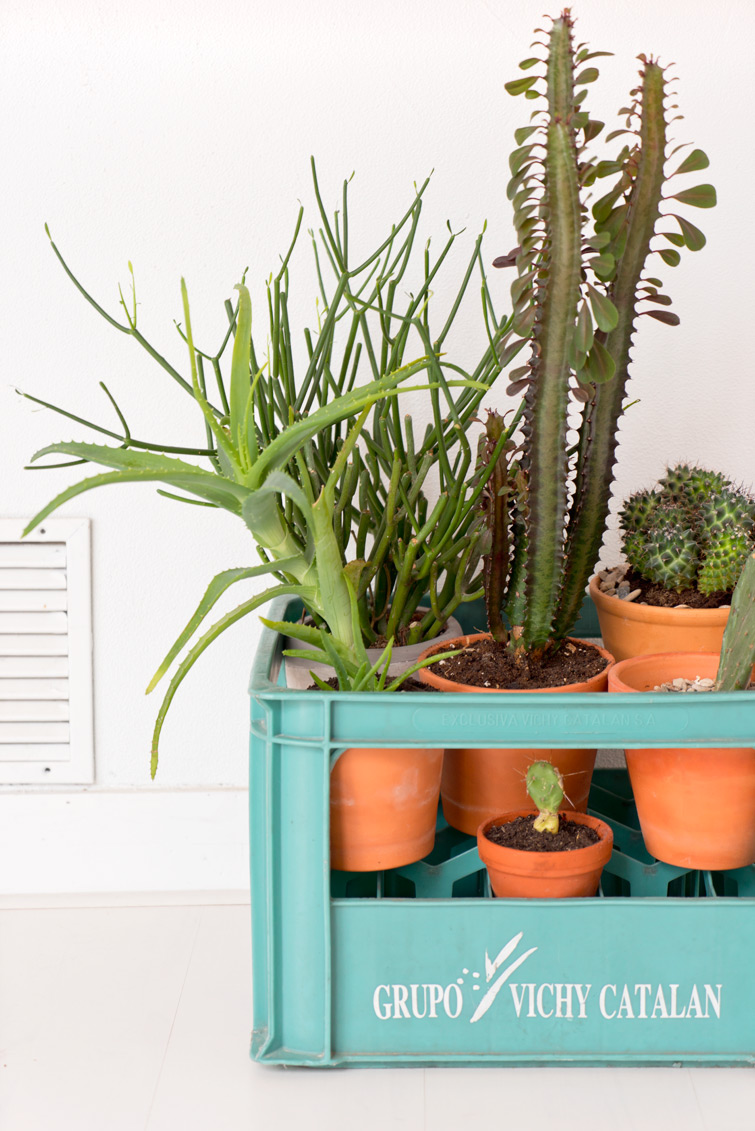 Actually I keep more plants in our kitchen. In a safe place, on the fridge, there's a home-grown palm tree and an ever growing Philodendron that I propagated from the green survivors from our greenhouse. Safe for plant-eating cats 😉 Check my Instagram to see what that looks like. Oh and if you like, Igor and I finally started our Urban Jungle Bloggers Instagram account for more planty inspiration. Tag your plant-related pictures with #urbanjunglebloggers to be featured!
Cactus peekaboo: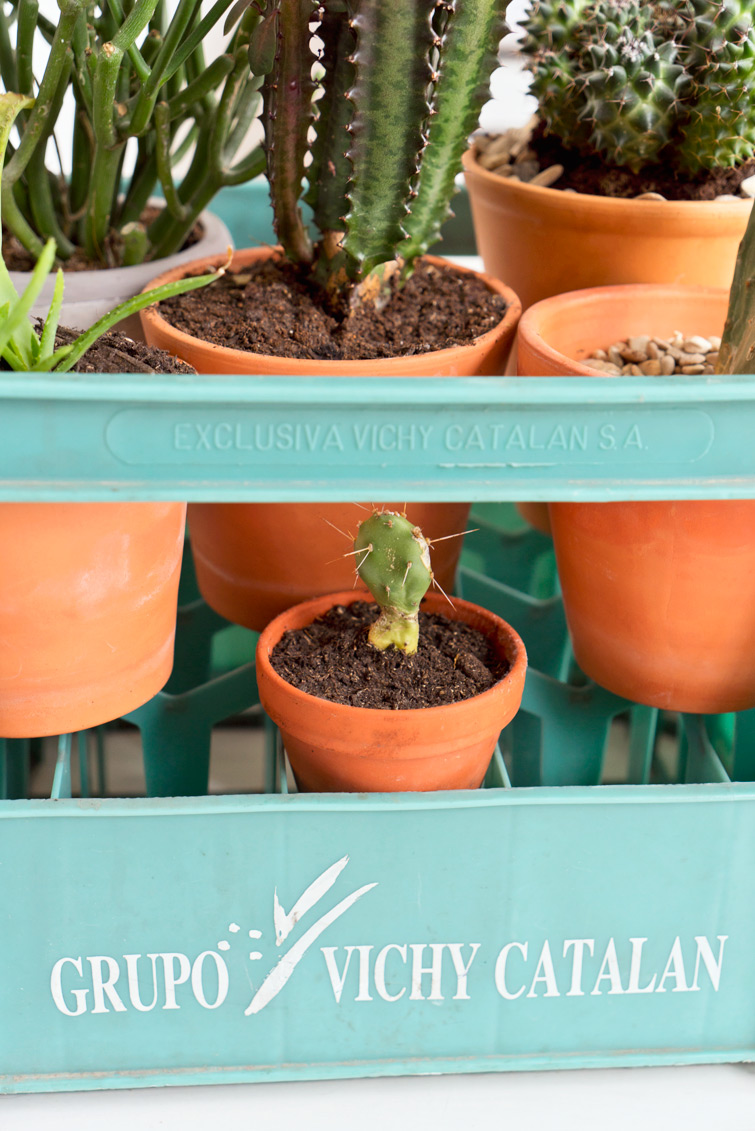 Urban Jungle Bloggers is a monthly series hosted by 2 bloggers: Igor (Happy Interior Blog) and Judith (JOELIX.com). Every month we share ideas to create an urban jungle through styling ideas, DIYs and green tips & tricks. You can find additional inspiration on our Urban Jungle Bloggers Pinterest board and keep up-to-date via our Facebook page or Instagram. Want to join? Find out how on our website and use #urbanjunglebloggers on twitter and instagram. Let's bring some green into our homes and blogs!