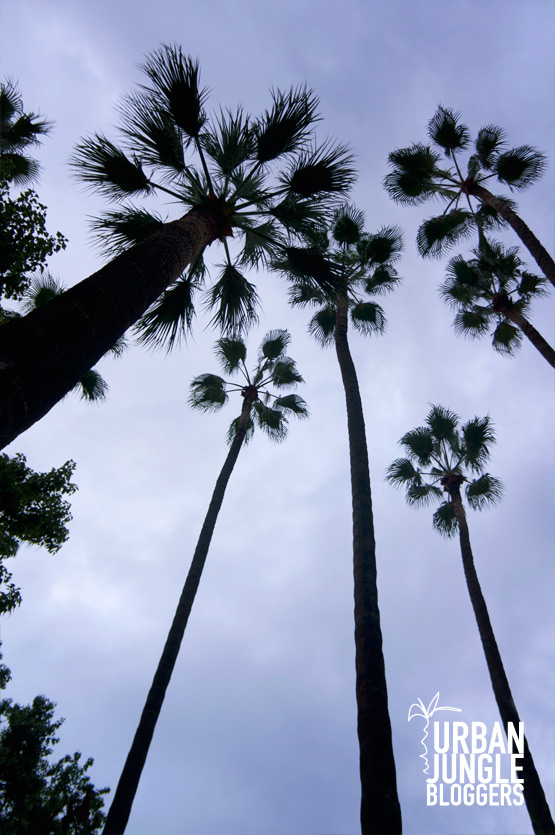 Yes, it's that time of the month again: time for a brand new Urban Jungle Bloggers post! Last month we showed you some cool urban jungles in our neighborhoods: Igor took us to a vibrant community garden in Vancouver, Jocelyn showed us around Planten un Blomen in Hamburg, Kate introduced us to a cool urban jungle in NYC, we went to the flower market in Aix-en-Provence with Ilaria, floral stylist Emilie wandered around a community garden in Gothenburg, Nina interviewed Jules who has a cute + green apartment and Yvonne presented us her lovely greens (and darling cat!). Oh and I took you to sunny Marseille 🙂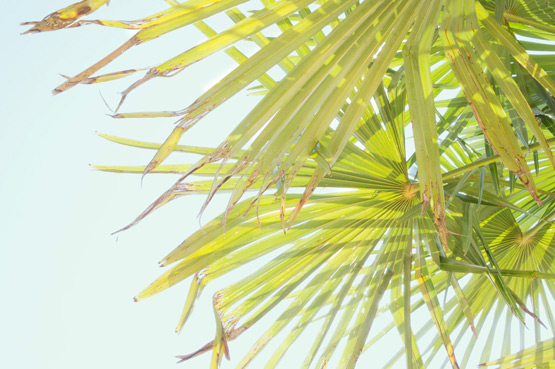 Today we will share a secret… a gardening secret! I guess my biggest secret is that I don't really have a green thumb. I just try what seems obvious and learn to grow plants through trial & error. For example I really want to grow a little fig tree: they look so great in interiors and I love eating fresh figs. I heard it's fairly easy to grow them from cuttings, so during our holiday in the South of France, I chopped off over 30 fig tree branches… but none of them has shown showed any sign of life so far. But I'll be patient…
I ♥ palm trees, they're so exotic and make me dream of sunshine & holidays. So today I'll share one of my more successful green adventures and learn you how to grow a palm tree! And just a little secret: it's easy! [[more]]

And then: enjoy watching your palm tree grow! Some of mine are long and lean, like the ones below. I simply wrapped their temporary vases in colorful paper (a Marimekko newspaper).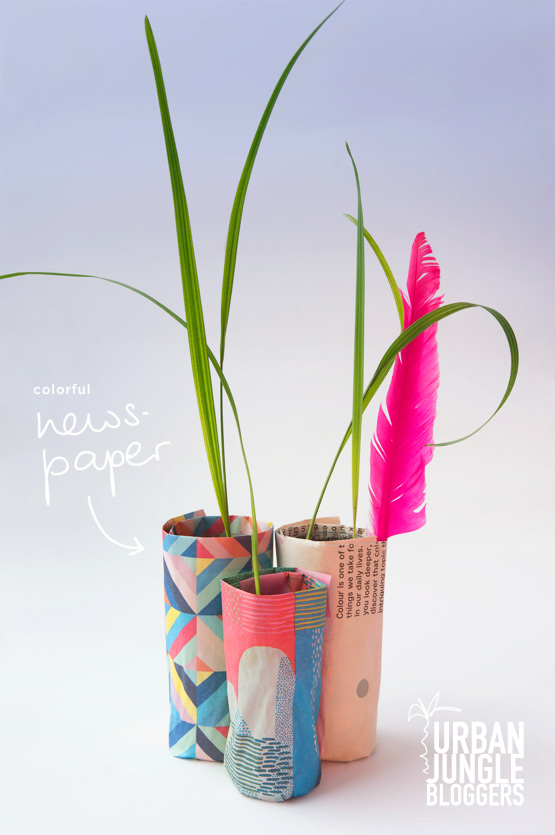 It will take years until I can lay in a hammock under my palm trees while sipping a cocktail, but one can dream, right? Like growing fruit and veggies, growing my own palm trees makes me very proud. I hope you'll try it some day!

Urban Jungle Bloggers is a monthly series initiated by 3 bloggers: Igor (Happy Interior Blog), Jocelyn (The Little Room of Style) and Judith (JOELIX.com). Every month we share ideas to create an urban jungle through styling ideas, DIYs and green tips & tricks. You can find additional inspiration on our Urban Jungle Bloggers Pinterest board. Want to join? Use #urbanjungle on twitter and instagram. Or let us know and we'll send you a mini-kit with all details. Let's bring some green into our homes and blogs!

Also check out Flora Inspiro and Mouseblossom today for more jungle love!